Green tea is famous for being one of the healthiest drinks on Earth. It has many benefits on our health because it contains powerful nutrients. Green tea contains antioxidants that help prevent cancer; it boosts our metabolism, and it contains less caffeine than coffee, but it's the right amount to improve our brain function and give us energy.
These are just three of the benefits of our health, but this tea can also help our beauty routine. Want to know how it does wonder? Check out the ten tips below, which all include how-to DIY as well.
1. Facial Toner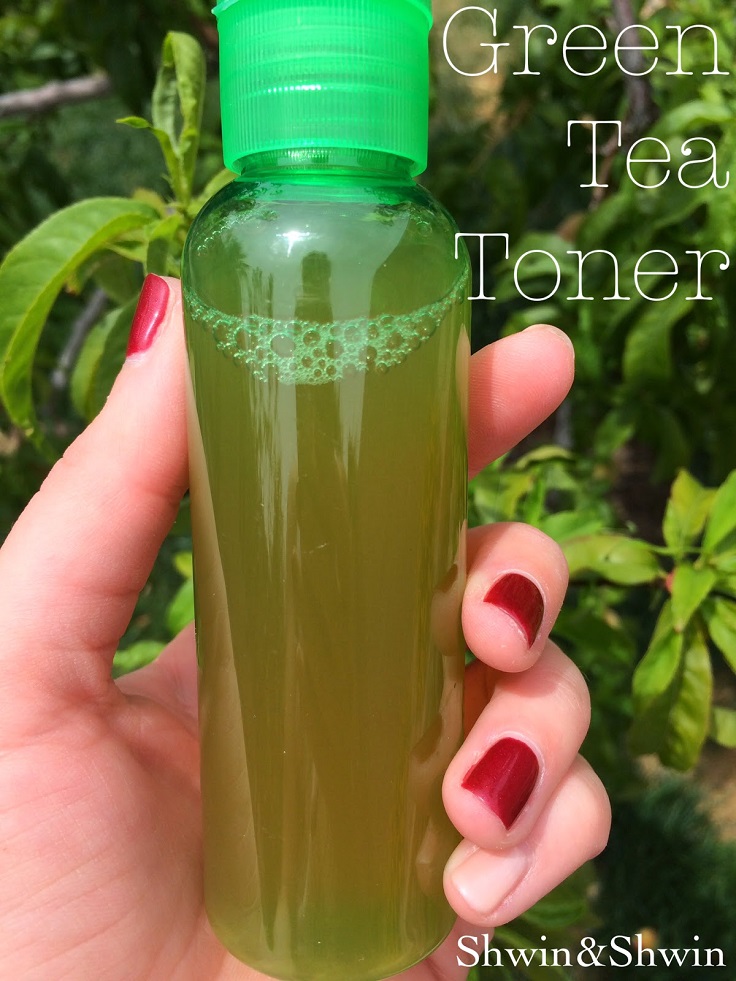 To make this toner, you only need one green tea bag and one tablespoon of witch hazel. These two can help your skin appear brighter; they minimize pores and reduce inflammation; they improve hydration, and these are just a few of the benefits! Boil 1/2 water, put the teabag inside, and let it sit until the tea is cool. Remove the tea bag, squeeze out the excess moisture and add one tablespoon of witch hazel and shake the mixture.
2. Bath Salts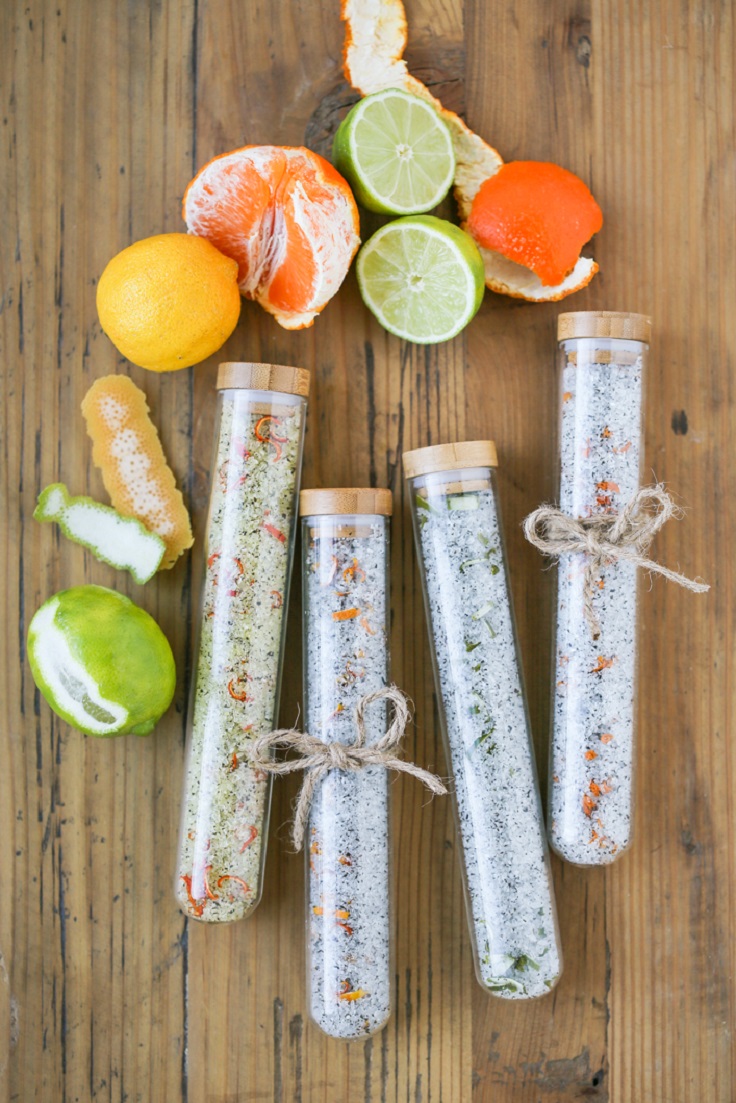 There is nothing wrong with pampering ourselves a bit with amazing DIY bath salts! You need two bags of green tea, one cup of Epsom salt, one or two tablespoons of organic citrus peels, 10 drops of grapefruit, lemon, tangerine, orange, or bergamot essential oil, extra-large tea filters, and lidded jars or containers. If packed in the right way, you can use them as gifts as well!
3. Face Mask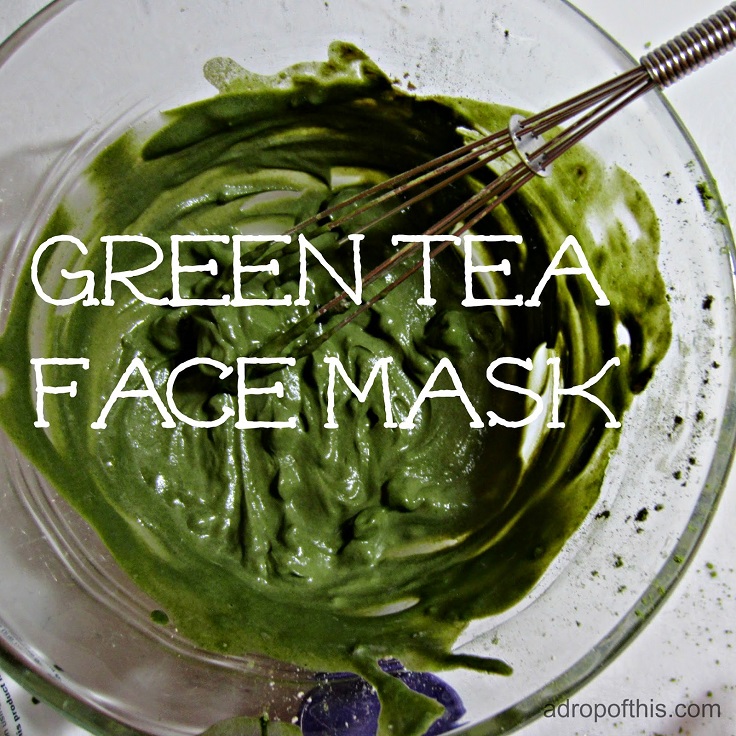 As mentioned before, green tea can help our skin to look pretty! You need green tea extract (or matcha powder), aloe vera juice, European clay powder, and jojoba oil for this face mask. Apply the mask and let it for 20 minutes. To rinse off the mask, you can use a warm washcloth. Another tip is to gently rub your skin afterwards with few drops of chilled macadamia nut oil. If you have sensitive skin, the mask may cause redness and irritation, so be careful!
4. Hair Rinse
via wildturmeric.net
If you are dealing with an oily scalp, then you should try out this hair rinse. It also stimulates hair growth. You need green tea (leaves or bags), one lemon, and lemon essential oil. Grate the lemon and put it in boiling water. Add the green tea leaves or bags and switch off. When it'll get to lukewarm water, add in the lemon juice and the lemon essential oil. First, wash your hair and then apply the hair rinse. Make sure that every part of the scalp is covered, and wash your hair completely.
5. Anti – Acne Toner
via livingthenourishedlife.com
Thanks to the anti-inflammatory and antioxidant properties, green tea can help in preventing acne and reducing redness. The apple cider vinegar helps restore the pH balance of our skin, so when these two are combined, they can really help us get the skin we want. Mix these two ingredients in a bottle and use a cotton ball to apply it on your skin, but for best results, after when it's cleansed.
6. Calming Eye Pads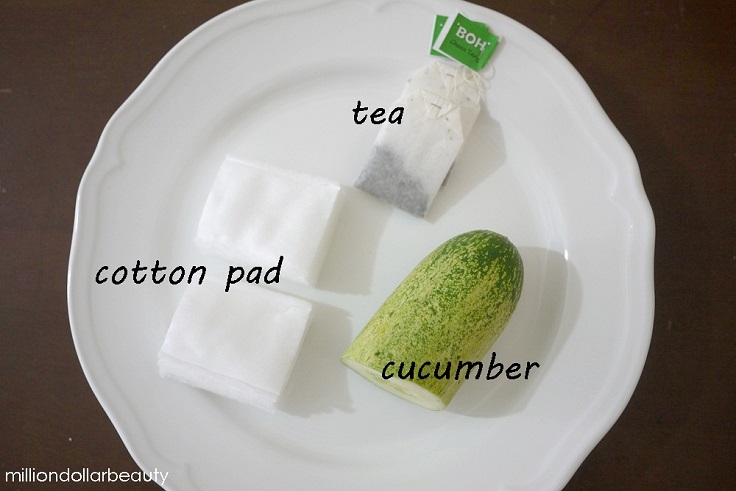 We all have those days when we didn't get enough sleep; we're tired, or for whatever reason is, that makes our eyes puffy. The best way to give yourself a fresh look is to use green tea combined with cucumbers. Blend cucumbers and mix them with cool green tea. The ratio should be 50:50. Store the cotton pads in a clean container and pour over the mixture. Keep it in the fridge and use the pads every morning by placing them on your eyes for five minutes.
7. Repairing Face Cream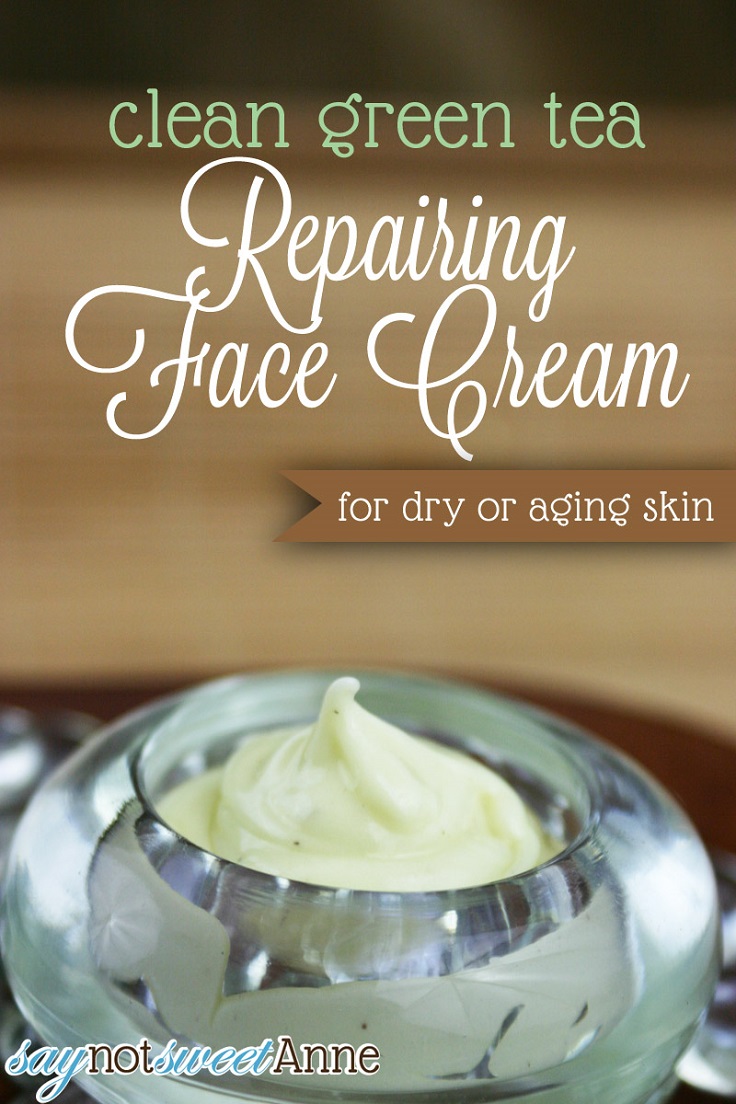 Besides the anti-inflammatory and antioxidant properties, green tea can repair small sun damage and even reduce aging signs. Another ingredient used in this cream is the rosehip seed oil, which helps with skin-repairing, regenеration, and aging skin. Coconut and almond oil are good moisturizers. The face cream will make your skin soft. It's not hard to prepare it, so you should really give her a try.
8. Exfoliating Bars
via soapqueen.com
These Exfoliating Green Tea Cold Process Bars are definitely something you should try, but we recommend them only if your DIY skills are pretty sharp when it comes to soaps. If you are new to this, you might find the making process tough, but if you want to, you can try; just carefully follow the given instructions, make sure you follow the safety tips and plan ahead of the needed tools and ingredients.
9. Sugar Scrub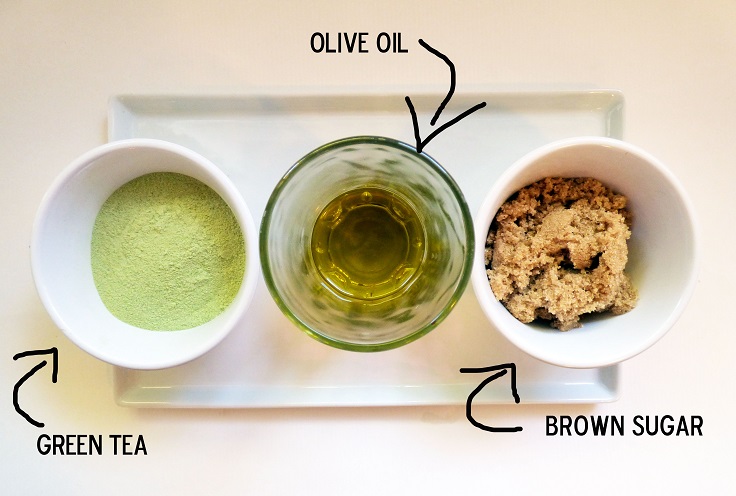 When you have a combination of brown sugar and green tea, that's a combo! The brown sugar helps to remove the dead skin cells, while the green tea removes the toxins and can even help you remove the cellulite. Besides these two ingredients, you need olive oil as well. Mix all of them and apply by rubbing your body, especially those parts that are prone to cellulite.
10. Detox Drink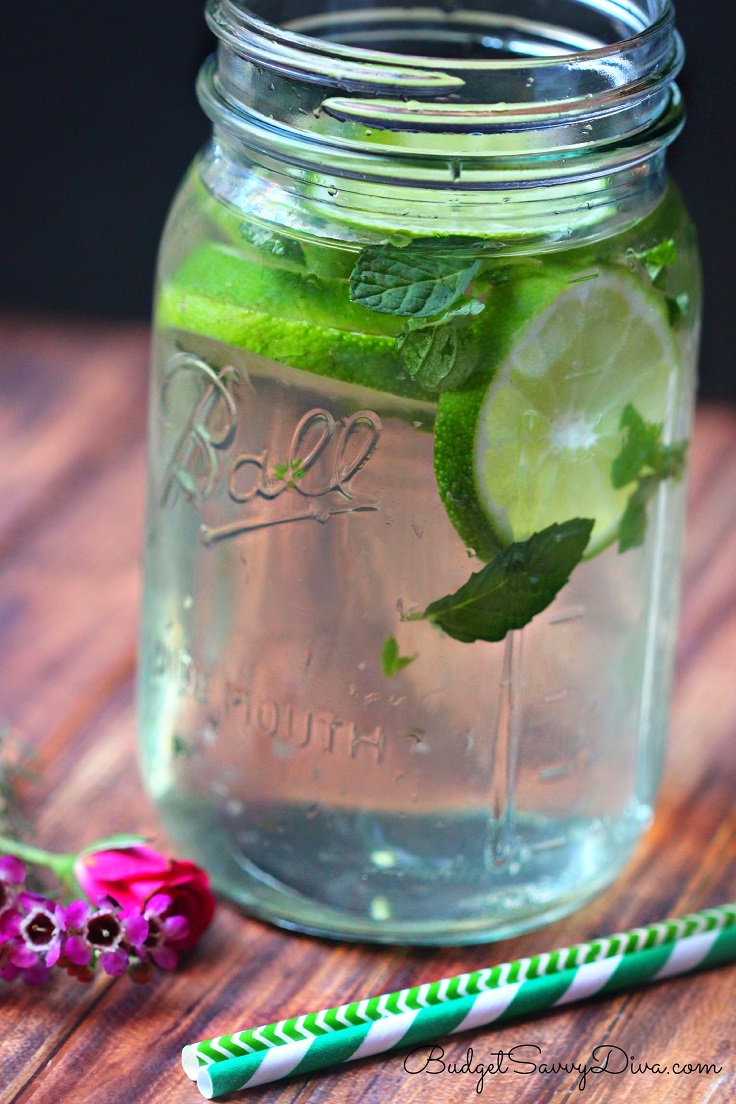 Another good reason you should include green tea in your beauty routine and everyday life is to lose weight. That's why it's also good to drink this detox beverage. Besides the tea, you need a mint, which adds sweetness and helps with digestion, and lime, which is great for relieving pains and aches, especially when it comes to headaches. To see any results, you need to drink the detox water for two weeks approximately.