Stews are usually prepared at a low temperature to allow flavors to mingle. Filled with different vegetables, spices, and meat, stews are a delicious healthy meal perfect for colder weather, but also a nice dish for gathering a larger crowd without having to slave over the stove.
There are many variants of stews, but today we're going to give you some mouth-watering beef stew recipes. Since the stew is one of those dishes that have a long history and worldwide popularity, today we have countless varieties of this dish, each made a bit different by each nation.
Using traditional and nationally available ingredients the beef stew you know and love might look and taste completely different in another country.
Trying out new versions of your favorite dish is a nice way to explore new flavors and expand your favorite menu, which is why we've gathered quite an interesting list of beef stews from all over the world, and there is even a vegan version.
So if you're tired of the same beef stew recipe, here is a nice place to find out and try out 10 new beef ster recipes that just might become your new favorite.
Almond Stew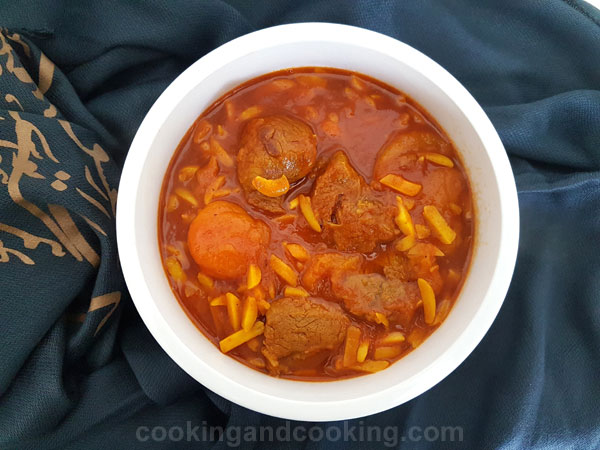 Thinking of any kind of stew, using some nuts might not come to mind, but here it is. A healthy, light almond stew, with beef chunks, almonds, apricots, and a variety of healthy spices, this dish will certainly challenge your view of a beef stew.
Greek Eggplant Beef Stew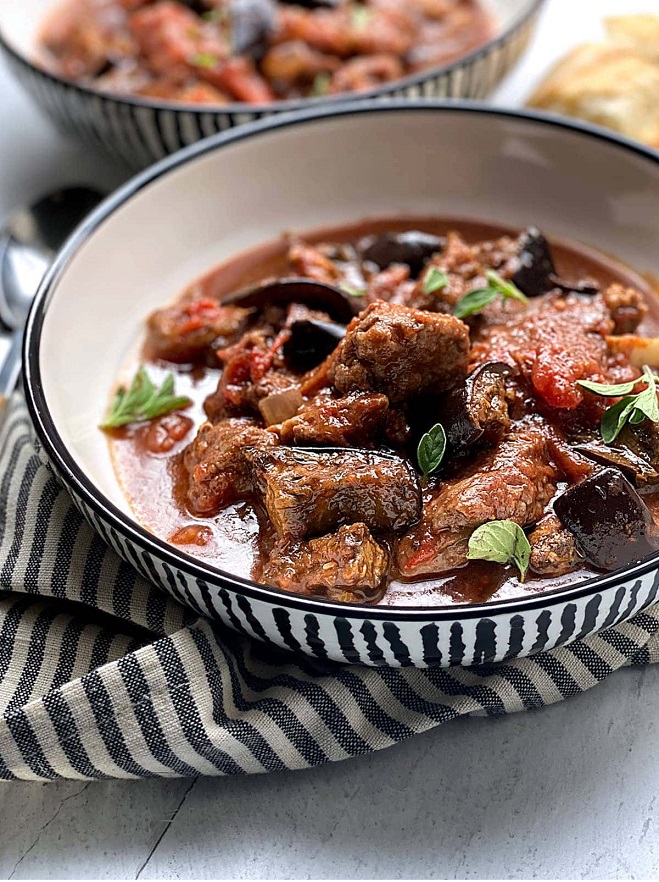 Eggplants are a common ingredient in Greek cuisine, so it comes as no surprise that they made their way into a beef stew. Since eggplants can give off a slightly bitter taste, some people dislike them, but in this dish, that flavor is balanced out with a healthy dose of tomatoes and is a finger-licking meal to dip in.
Crock Pot Beef Pho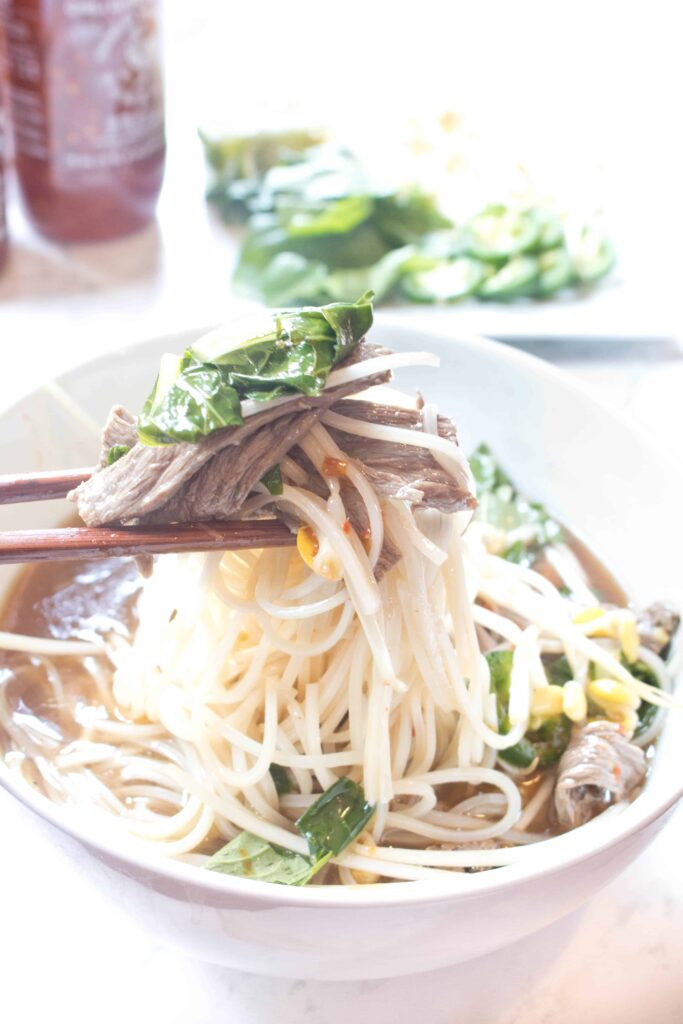 People often underestimate the benefits of cooking bones or specifically making bone broth. This provides you with crucial amino acids, helps your immune system, and collagen is excellent for the skin. Beef pho is light and delish dish, with plenty of healthy spices that make this stew taste divine.
Chinese Spiced Beef Potato Stew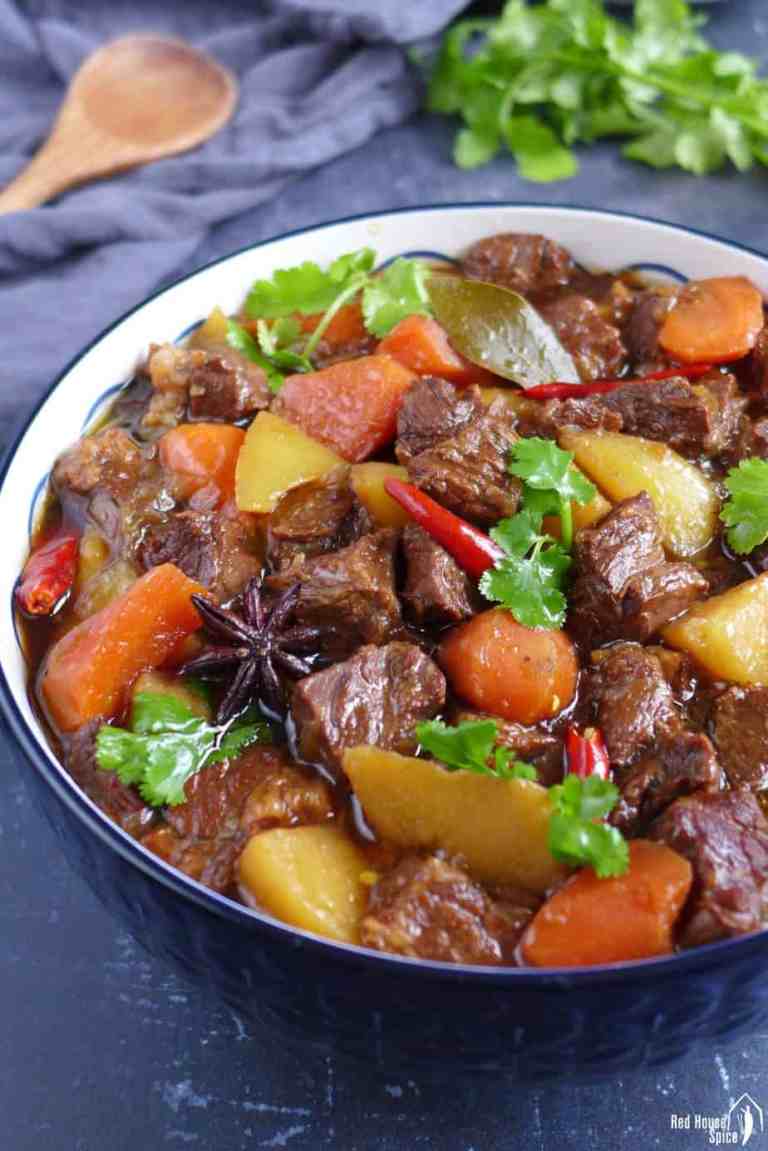 Bay leaves are often added to beef dishes because it enriches and enhances the flavor of the meat. This dish has the right balance of meat, soft vegetables, and spices, which is sure to be a pleasant meal for the entire family.
Beef and Beer Stew with Cheddar Dill-Scones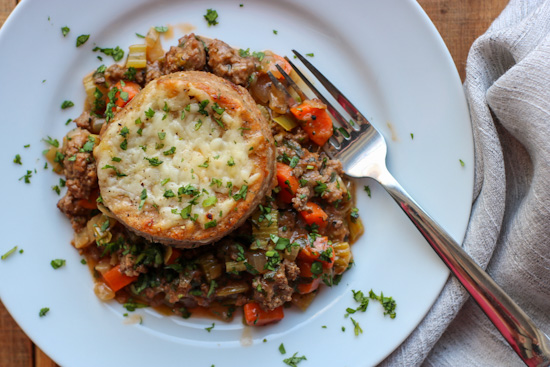 On slow days, you might want some good old comfort food that you'll enjoy making and eating. If you have the extra time to treat yourself and your family to a complete and filling tasty meal, this beer beef stew is sure kick up everyone's mood.
Whole30 Beef Root Vegetable Stew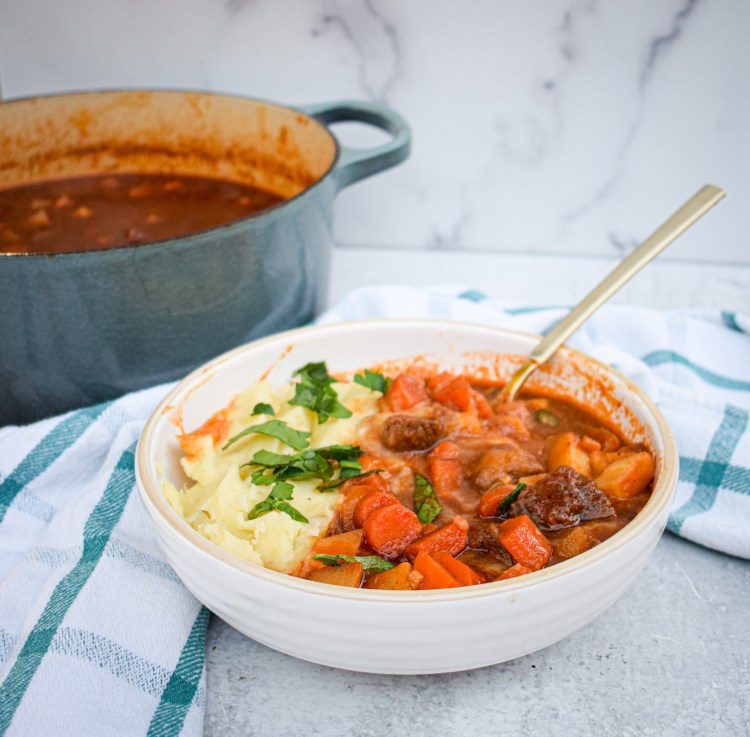 If you've heard of or are following the Whole30 dies, then you know that it's a meal plan you follow for 30 days that eliminates sugar, alcohol, grains, legumes, soy, and dairy from the diet. If you have problems looking up tasty dishes that are in line with this diet, then check out this recipe and see just how delicious it is.
Vegan Beef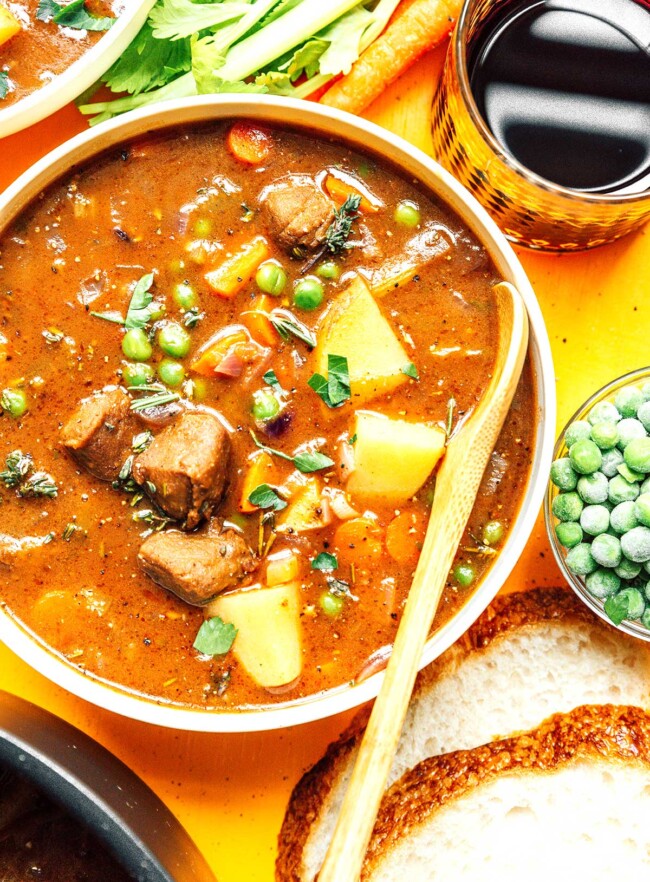 We mentioned a vegan "beef" stew and here it is. Using beefless tips as the beef substitute in the stew, you'll enjoy the taste of the beef combined with potatoes, pees, and a dash of red wine, yet without actually eating meat. Try it. You won't even notice the difference.
Tuscan Style Beef Stew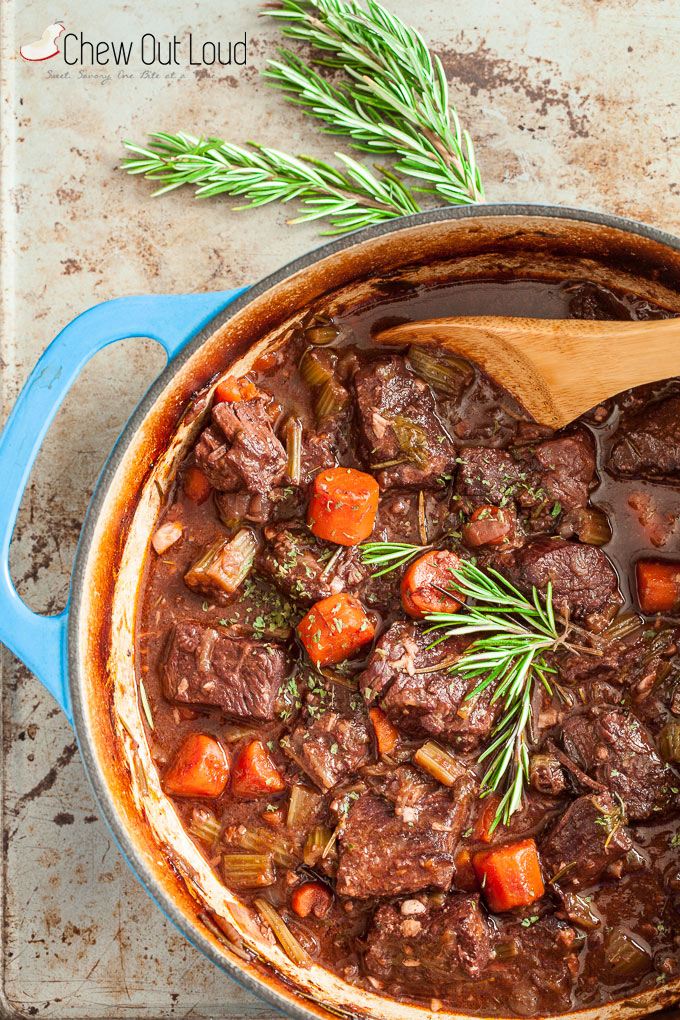 While stews are most commonly made in slow cookers, providing you less time in front of the oven, most lose their flavor by the next day. Not this one. This traditional dish is filled with yummy ingredients and is an Italian dish, you know that it definitely is with trying out.
Mexican Beef Stew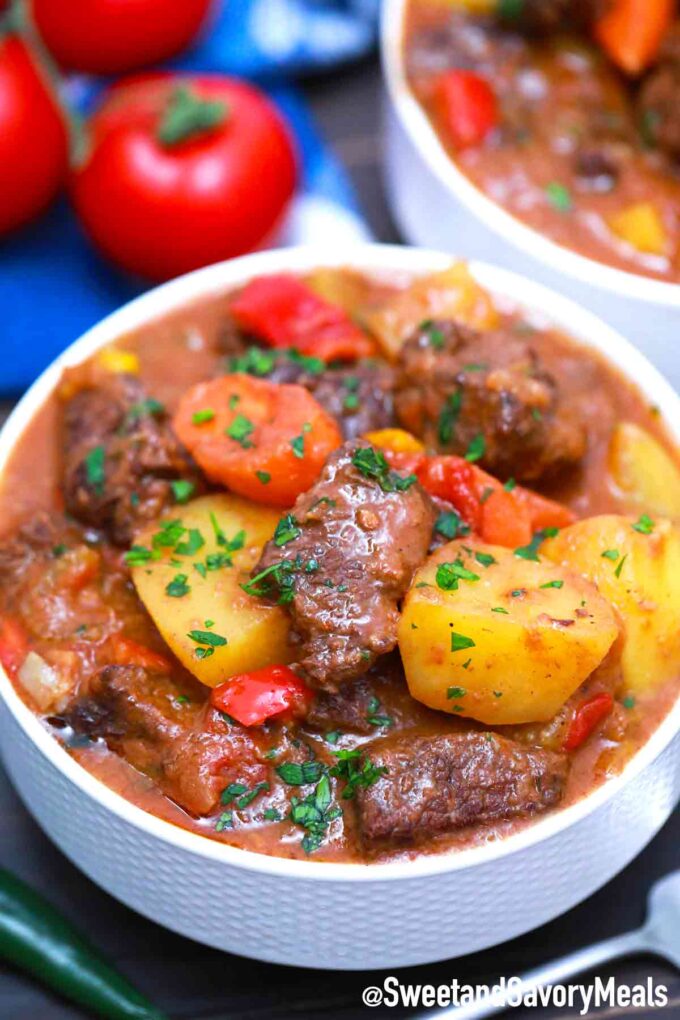 You can add spice in most dishes but if you are looking for a meal that will tickle your taste buds, you can't go wrong with a Mexican dish. This stew made with meat, jalapenos and even a bit of butter, you can be sure that will fill and warm you up pretty good.
Moroccan Beef Stew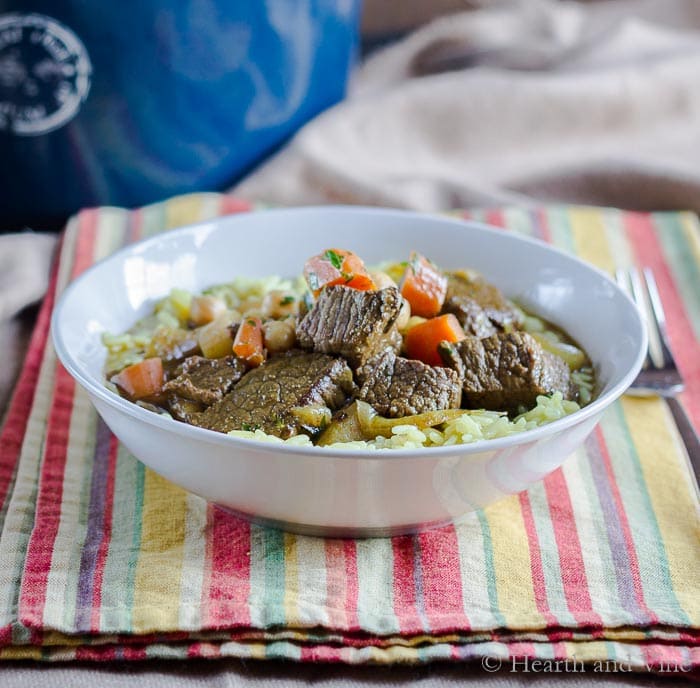 Speaking of spiciness, nothing beats a true Moroccan cuisine. It not only brings a lot of flavor to the dish from all those good spices like cinnamon and turmeric, but they are also beneficial for many health problems. So get your spice rack and start cooking and spicing this robust dish.
That's all the beef stew recipes we have for now. We hope we opened up your appetite and helped you in choosing your next filling and healthy meal. What is your favorite beef stew recipe? Share with us your thoughts and ideas in the comments.