Get ready for the Christmas season with our clever tricks to simplify the holidays. Christmas should not be stressful, but unfortunately, it always seems to be the busiest time of year!
With all the gift buying, present wrapping, decorating, hosting, and all the good things that come along with the holiday season, it can get to be a little much. However, with these amazing hacks, you will be able to save time and effort, meaning you can enjoy a hassle-free Holiday season and spend more time with your loved ones without having to rush about.
Make this Christmas the best time of the year, and enjoy every moment with your family. So you will have enough time to decorate your home or learn how to decorate cookies with icing.
Store Christmas Lights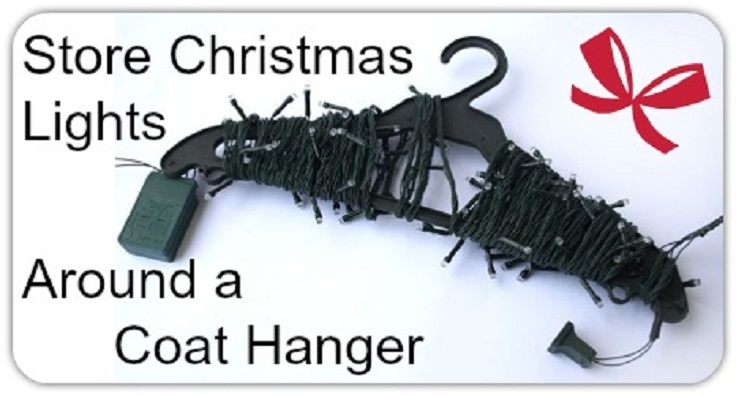 via fionachilds.com
Store Christmas lights around a coat hanger. If last year's holiday hangover and rush to remove the Christmas decorations produced a twisted, tangled ball of lights, you might be more inclined just to toss them and head to the store for a new set. Instead of giving up and making waste, make an early New Year's resolution that this year you'll store your Christmas lights the right way.
Last-minute Roasting Rack For Turkey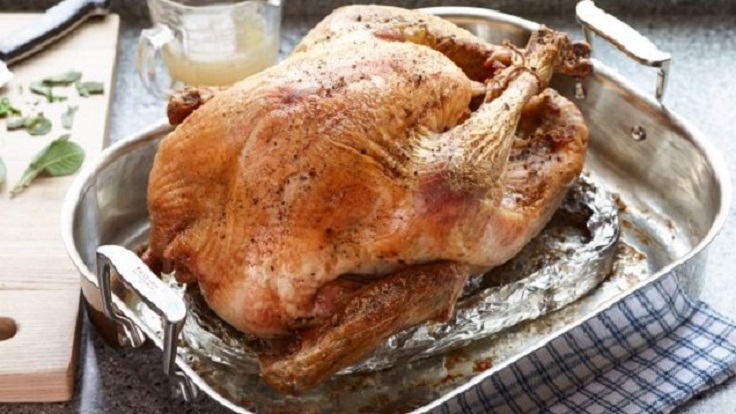 via lifehacker.com
Make a last-minute roasting rack for the turkey with foil. Prepping and roasting an entire turkey can be a heck of an ordeal, especially if you mess up. If you forgot to thaw your bird, are short on cooking time, or missing some tools, here is our advice on how to make up the mess. The cook time for turkey is so long because the bird is so thick. Cutting it into pieces and laying them out to roast in a pan cuts down the cooking time immensely.
DIY Christmas Tree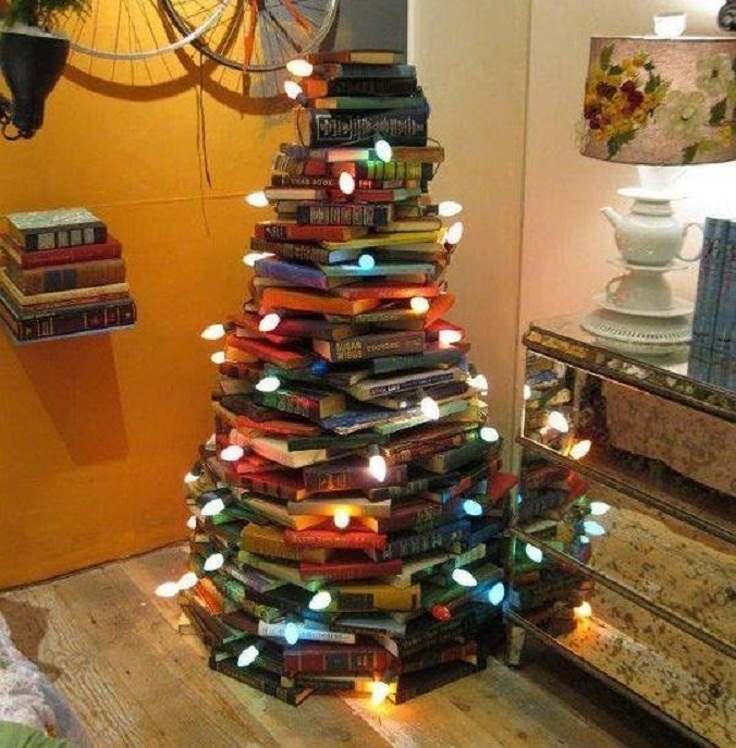 via christmas.wonderhowto.com
Transform a pile of books into a DIY Christmas tree. It's very simple, open to creativity, doesn't cost much, yet looks great. It can give your home a bit of a rustic look while at the same time maintaining a sleek and modern feel. The best part about it is the non-mess it's going to leave behind.
Christmas Ice Cubes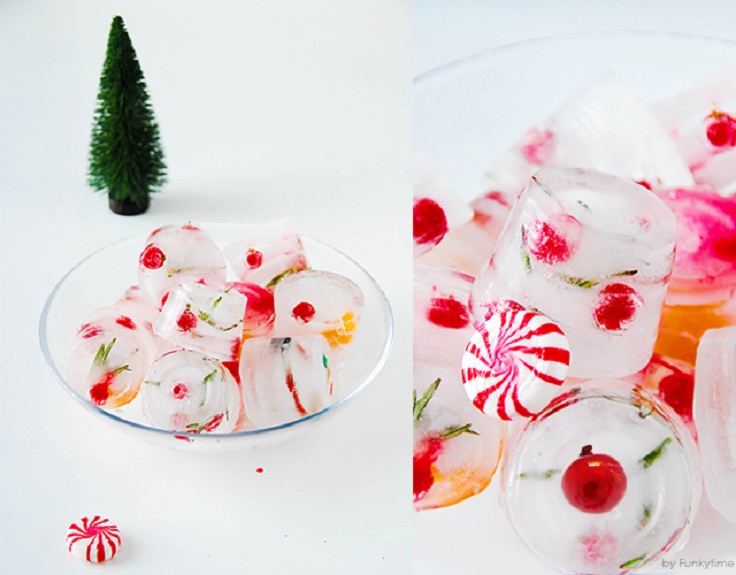 via fun.kyti.me
Make Christmas ice cubes for festive drinks. Freeze berries and rosemary sprigs into ice cubes, and you added a festive touch to every drink. Your friends will be surprised, and they will enjoy it!
Advent Calendar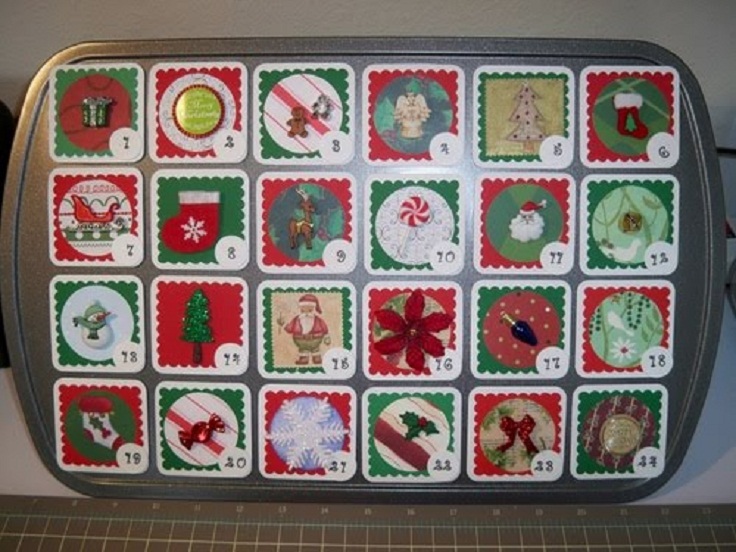 via lenascreations.blogspot.com
Make an advent calendar from muffin tin. Your children will adore it, and you can let them pick Christmas themes for each day or to put them on a muffin tin. Also, add numbers properly to these stickers.
Christmas Ornament
via theornamentgirl.com
These blue glittered ornaments are certainly beautiful! Clear ornament + glitter = super easy Christmas ornament. Cute, easy to make, and great for teachers, co-workers, book club peeps, or ladies' night out peeps. Try to make this ornament together with your children. They will love all glitters.
Christmas Manicure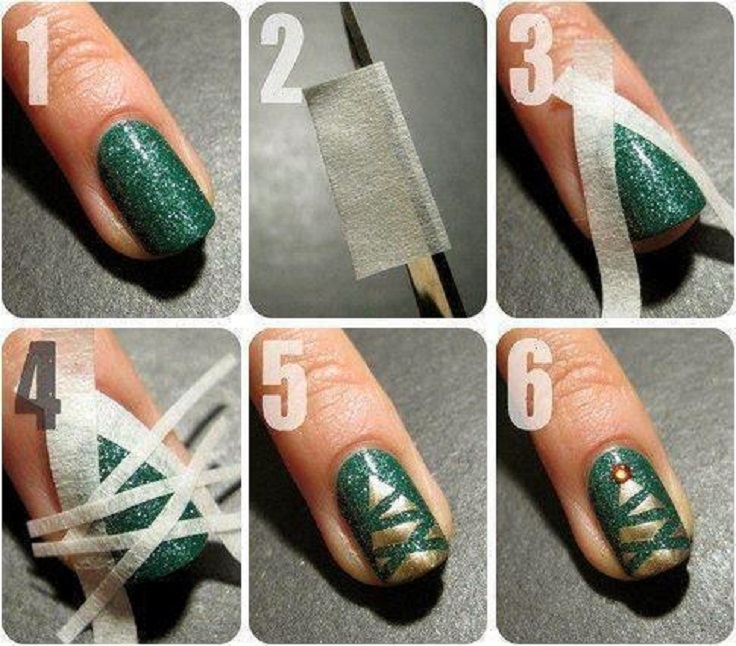 via awareness-time.com
It's the most wonderful time of the year, but Christmas is also the most stressful year. Grab some tape and nail polish for a Christmas manicure so that you will have Christmas spirit, and it is the perfect time to give to yourself. You can also make each nail different if you want.
Turn Door and Fridge Into Snowman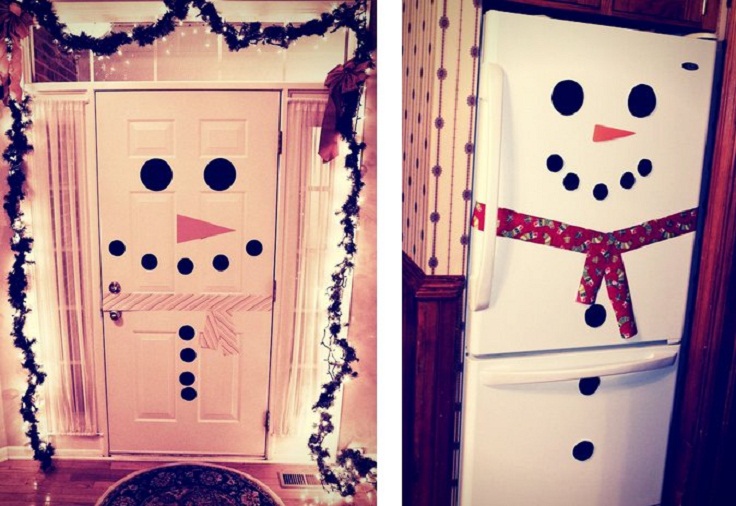 via mosaikdesign.com
You'll wish all holiday decorating ideas were this simple. With a few black construction-paper circles, an orange triangle, and colorful ribbon, you can easily turn a white door into a happy snowman to greet visitors or liven up your kitchen if you have a white fridge. Also, use invisible tape to attach the shapes, and it will be pretty painless to remove these after the holidays. This is another fun activity for little ones.
Store Your Ornaments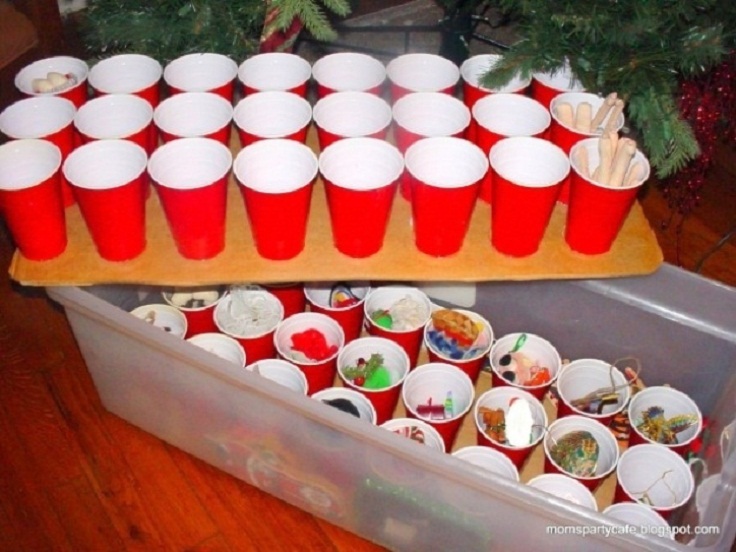 via rats-funnybone.com
Avoid ornament mess in your house. Avoid all troubles and braking possibilities. Also, use egg cartons to store your smaller ornaments and for the rest, use plastic cups to store your ornaments. So they will be kept in a safe place till next Christmas, and you will not have to worry about them.
Cheese Christmas Tree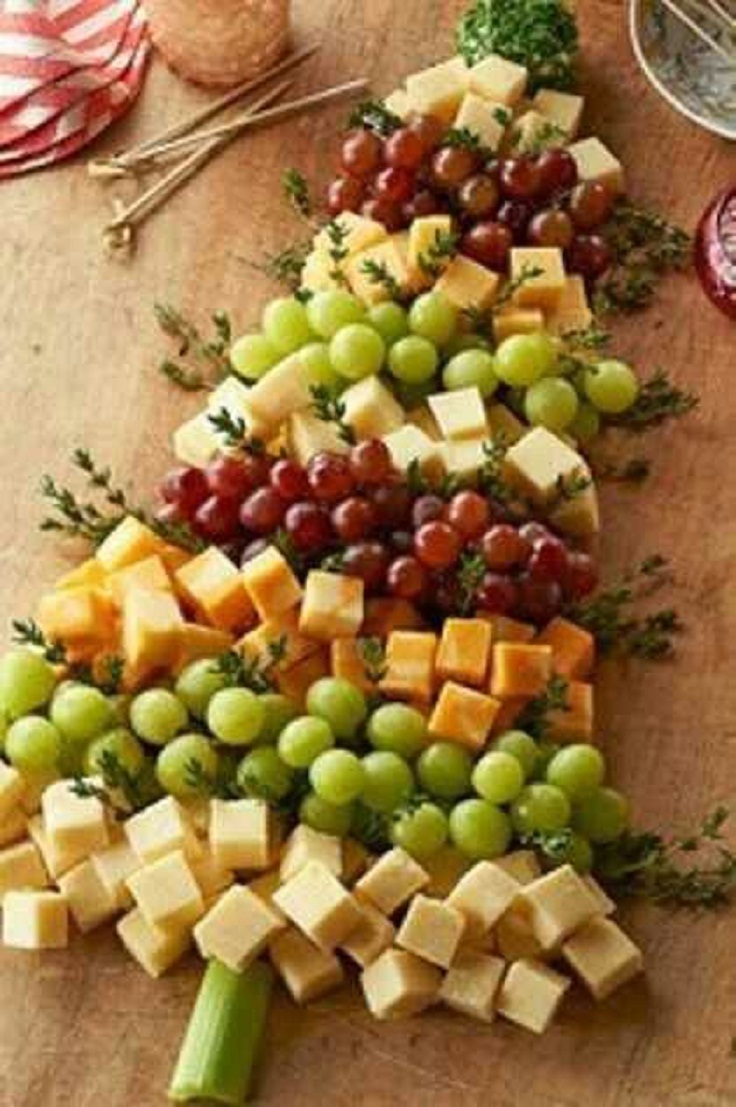 via allaboutme31.com
Christmas on your table. You can decorate your dishes and glasses, but you are free to decorate food. Amp up your cheese tray by turning it into a Christmas tree, and you can choose the form or theme you can make.