Have you ever wondered how toilet paper rolls can be reused? Well, we've got the answer! There are numerous ways to reuse them, and these are some of the most creative ones. They can be used to make wall art or to decorate your home, you need to use your creativity and imagination, and you'll create awesome things.
It's always advisable to improvise in your own way, to make things differently and in a unique way. However, anything you make will be your own work and look amazing; you need some inspiration, a will, and a little time. This way you can make different outstanding decorations.
So, get crafty and try any of these wonderful projects for your home. You will be definitely satisfied with anything you choose to make from the crafts listed below. Enjoy!
Toilet Paper Tube Wall Art
via artsandcraftsdiy.blogspot.ro
This is an exciting and easy project to do. All you need is some toilet paper rolls and some free time. Anyways, it's very simple and quick; you'll get it done in no time. It looks wonderful on a blank wall, and it's a perfect decoration!
DIY Toilet Paper Roll Calendar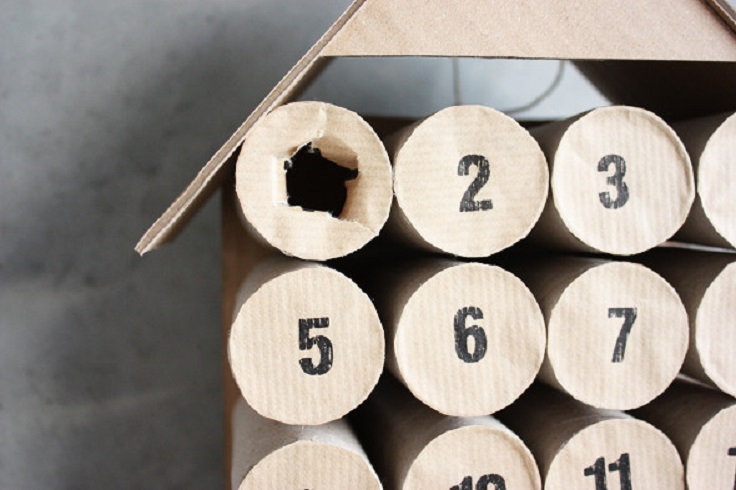 If you like giving presents to someone or something, this is the ideal project for you. It's very simple and easy to make. It doesn't have to be just for holidays; any day can be a gift day, right? So, get crafty and try this amazing project!
Toilet Paper Tree Wall Art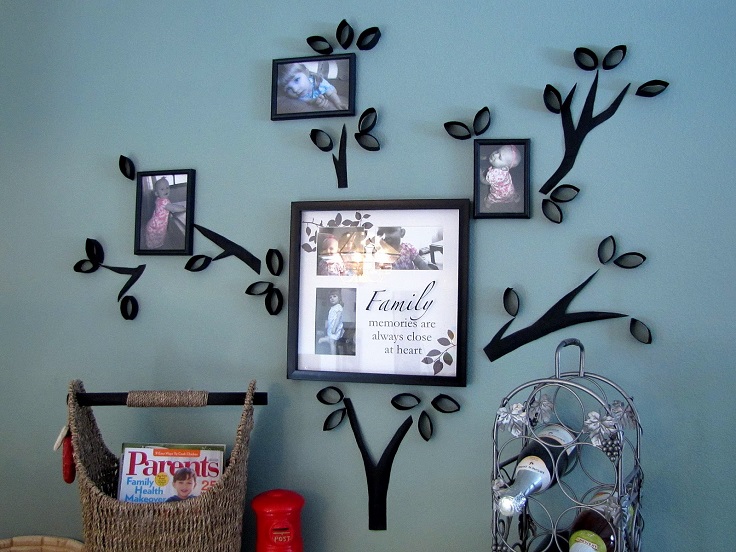 A family tree is something that every family needs to have at their home. But, in this case, it doesn't have to be a family tree; it can just be a simple, beautiful tree as a wall art decoration. An easy and interesting project to do. You should try it out!
Toilet Paper Ruffle Wreath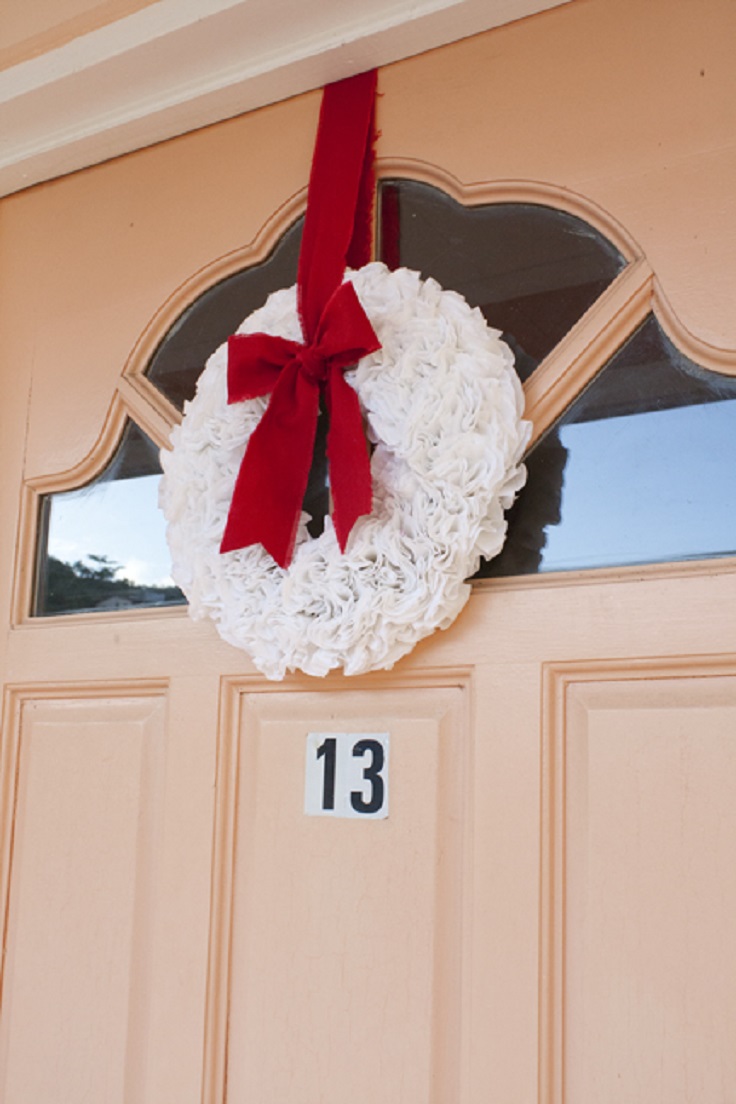 Interesting and easy to make, this project will look fantastic anywhere. Not only for Christmas but at any time of the year, it makes a perfect decoration. You can make different things this way; it doesn't have to be a wreath. So, you should try this cool project and decorate!
DIY Toilet Paper Roll Heart Stamp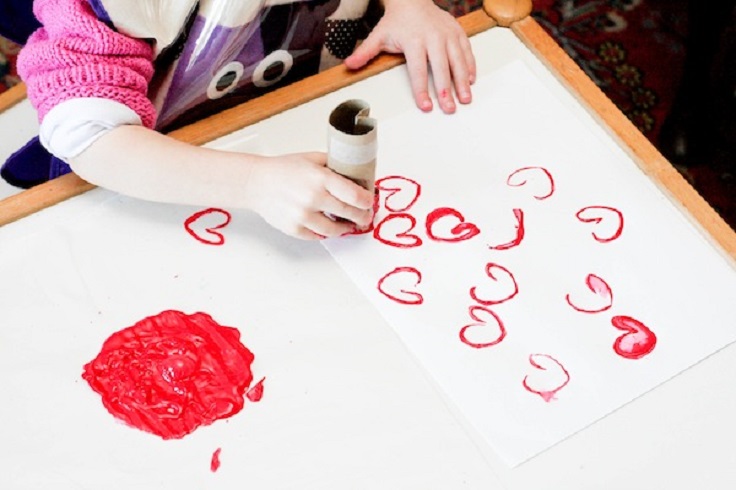 via blogalacart.com
You will love this project… and your kids too! This is a very cool way to use toilet paper rolls. It's very simple; you make a figure with the rolls, apply some color and leave prints. You can use this to decorate some wrapping paper for gifts or something, it looks lovely!
Toilet Paper Pillow Box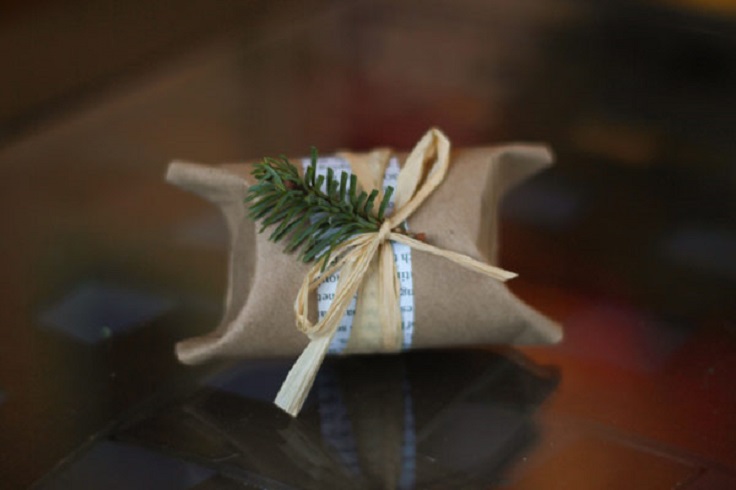 via fairivy.com
Another exciting and cute way to use toilet paper rolls. This is a great way to give a small present to your close relatives or friends. Simple and easy to make, and very sweet too. You can improvise, like paint the roll in some color, to make it look even cooler. Amazing!
Owl Paper Roll Craft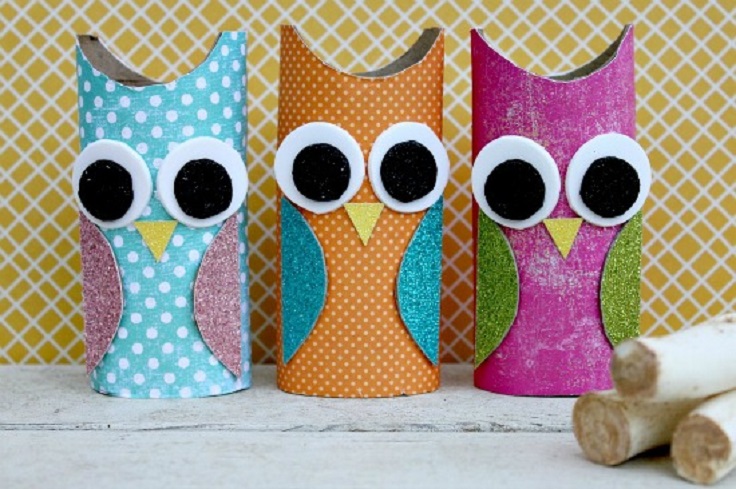 A unique and lovely way to decorate with toilet paper rolls. These adorable owls are easy to make and ideal for any room, especially the kids' room. Try this project and bring some color and joy to your home!
Toilet Paper Roll Printing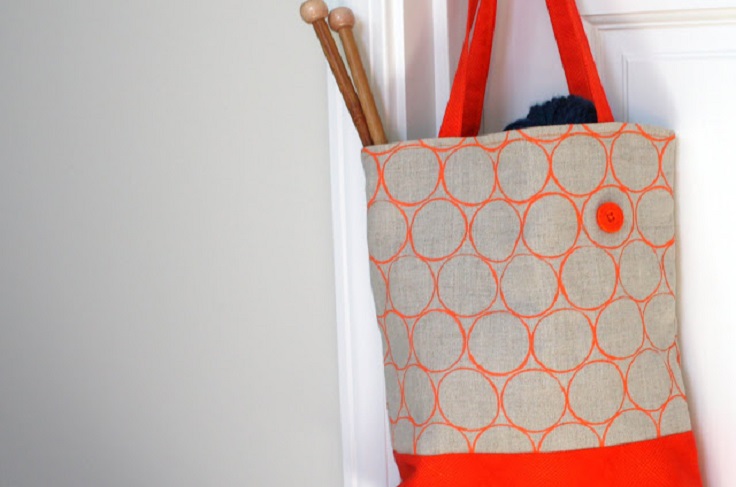 An easy and creative project for reusing toilet paper rolls. You can print different things this way; it will look wonderful. In different, lively colors, this will make a perfect design for a bag, an old shirt, or you can use it on a wall too! Try it out and enjoy your new colorful.. well, whatever you choose to print!
Toilet Paper Roll Mirror Wall Art

If you have an ordinary mirror, this is the perfect way to decorate it! With some toilet paper rolls, you can make an amazing mirror frame and wall art at the same time. It will look absolutely beautiful; you should definitely try out this awesome project!
DIY Floral Wall Art
Flowers are a wonderful way to decorate anything. In this case, floral wall art is truly outstanding and will bring a lively, warming atmosphere to your home. With some artificial flowers, toilet paper rolls, and glue, you will get yourself an amazing wall decoration. Beautiful!