No woman gets out of the house without her handbag. They are not only useful but also make great accessories for styling up your outfit. But, adding new accessories and handbags to your wardrobe can be quite costly, which is why these crochet projects are offering some creative ways to update your wardrobe cost-effectively.
Create an original accessory by crocheting your own handbag to add to your collection and add a personal touch to your outfit.  We found some patterns to help you out, some of them are free and some you can download, so take out your needle and yarn and start working. Check out ten of our favorite, gorgeous crochet handbag ideas!
Casual Friday Crocheted Bag
This is a simple single crochet stitch bag that can be easily adjusted for any occasion. The leather handle gives it a special charm and the crocheted pattern is just suitable for any formal and not-so-formal event. Make sure you pair it with the right clothing combination to make it shine.
Classic Beach Bag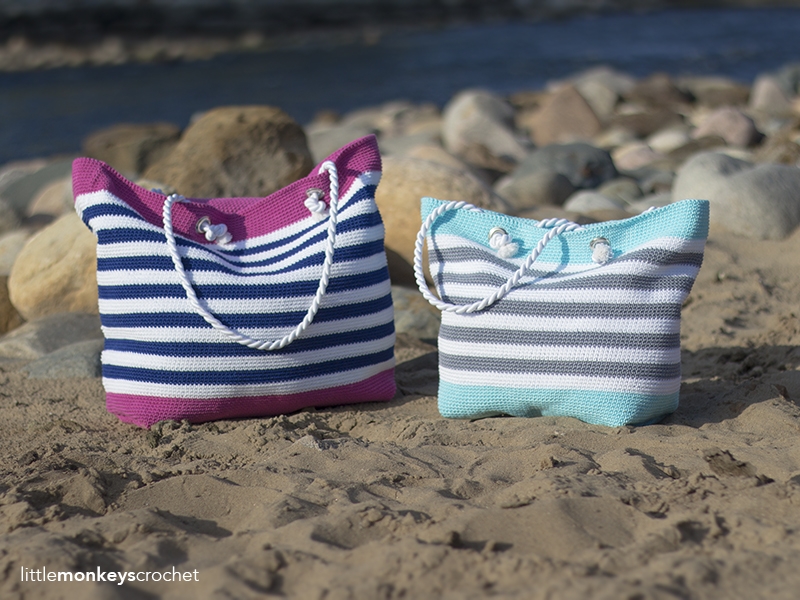 Since the hot summer days are soon to arrive these days, this cool and practical beach bag is the perfect thing to prepare for the beach. It is easy to make, and the best way to spend your warm spring afternoons is to crochet this bag for the summer. What a great relaxation for outdoors and indoors on a cozy Sunday afternoon.
Sunflower Bag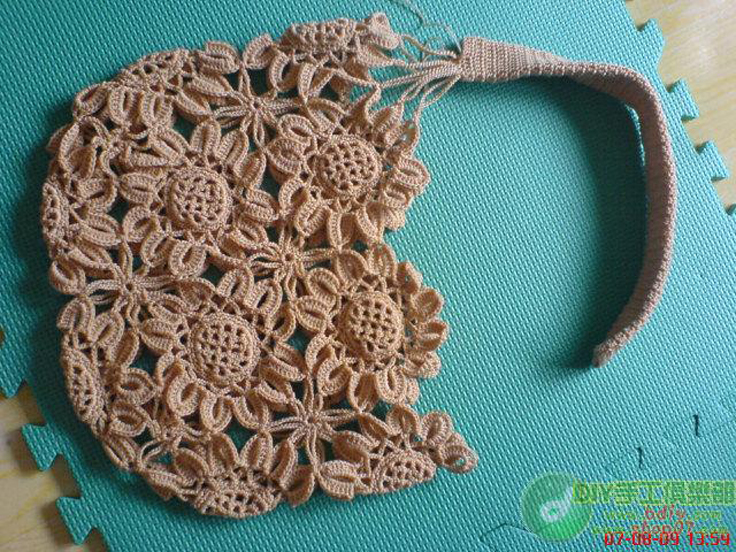 Crochet handbags are a perfect alternative to other handbags because you can pick out how you want your bag to look and get it designed exactly how you want it. However, you must exercise caution and stick to guiding principles to construct something suitable for yourself.
Morrocan Bag
Because the pattern is for a tote, it does not have a large base. To make a real statement, add leather handles, fabric lining, and a magnetic clasp. Because this is tapestry crochet, it can be difficult on the hands, so if crocheting causes you pain, this pattern may be difficult for you. It is, however, still wonderful.
Crochet Hobo Bag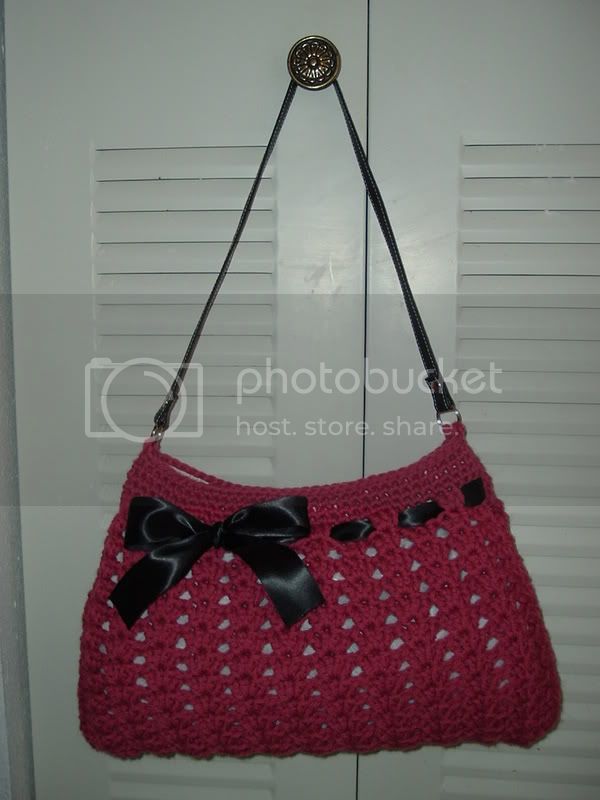 Sometimes you can get inspired by a very expensive bag that you can't afford. And that's ok. But what if you can make that same bag yourself with some free tutorials and a bit of skill? This tutorial and pattern will give you an overview of the best and easiest pattern to create a super cool bag that will give you a million-dollar look.
Violet Bag
Granny squares with flowers served as inspiration for this bag. They are finished first, followed by the rest of the bag being crocheted from them. It's really sweet, and the pattern is simple to follow. You should make it for yourself, your daughter, or your best friend because it is so lovely. Now all you have to do is choose the right color for the right woman.
Orange Flower Purse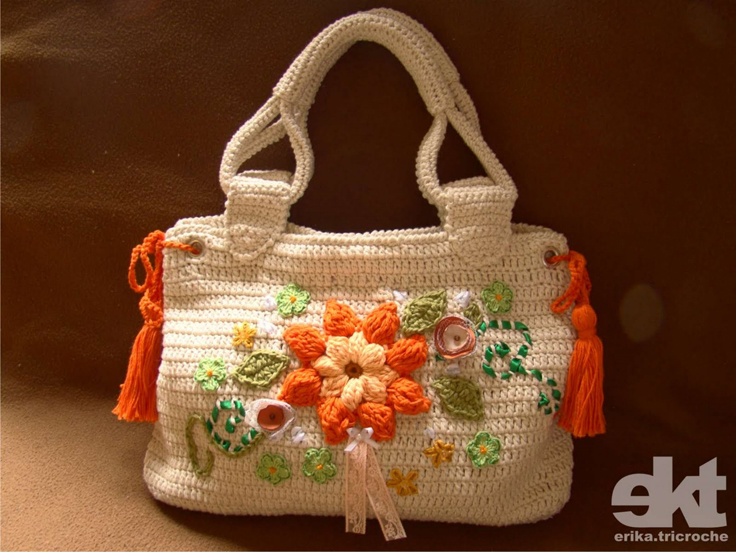 The neutral color scheme of this lovely crochet pattern shop bag is accented with flower orange highlights. This is a lovely and basic design for those who have some experience with crochet designs. For added glam, leather stripes can be used to replace the handles. This bag is beautiful, to begin with, and the pattern becomes easier as you progress.
Seashell Crocheted Purse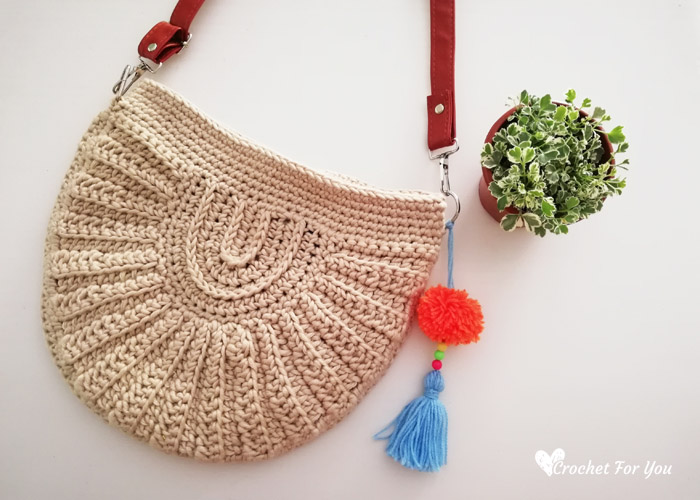 This handbag is perfect for summer elegant occasions. It is actually a semi-circled bag with a sea shell design on it. It can be made in any color you want, and it is easy to do even if you are a beginner. Make it for you or our best friend and you can both enjoy it to the maximum.
Raffia Bucket
When you don't feel like carrying a huge bag, this tiny Raffia Bucket Bag is a great alternative. The leather drawstring and straps complete the look by adding a touch of luxury as if it were straight from a branded luxury designer store. The best part is that this raffia bucket bag is simple to create with this free design that won't break the bank.
Big Dots Bag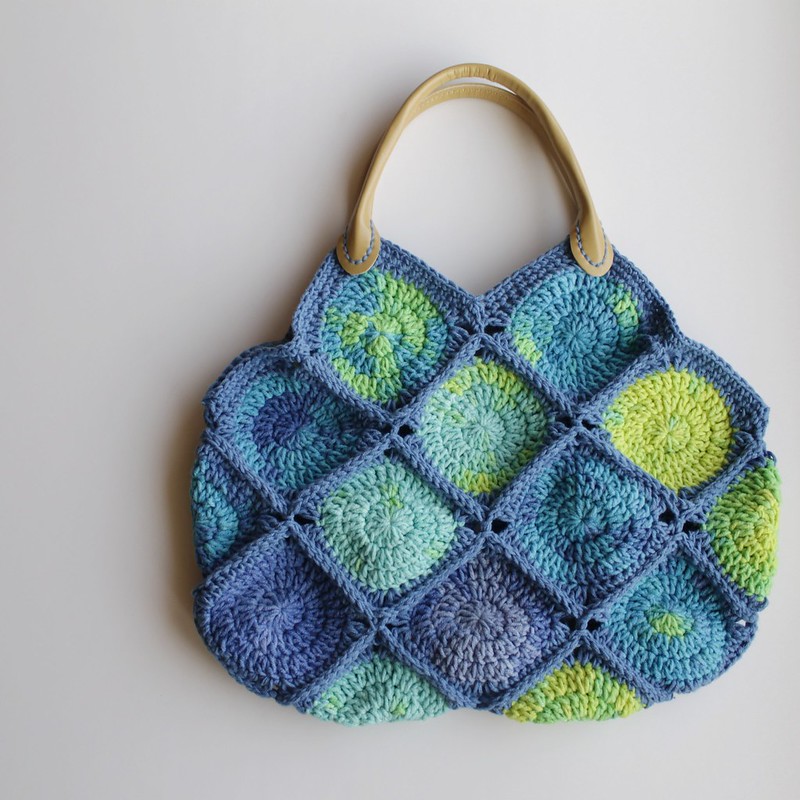 The Big Dots Bag has arrived! This is without a doubt one of our favorites. Everyone is in a happy mood thanks to the relaxing green and blue squares. The leather handles make it look even more opulent, and the soothing effect it has on everyone who sees or wears it is undeniable.
These were the patterns we chose for you. No, it's up to you to get inspired, get crocheting and tell us about it in the comments below.