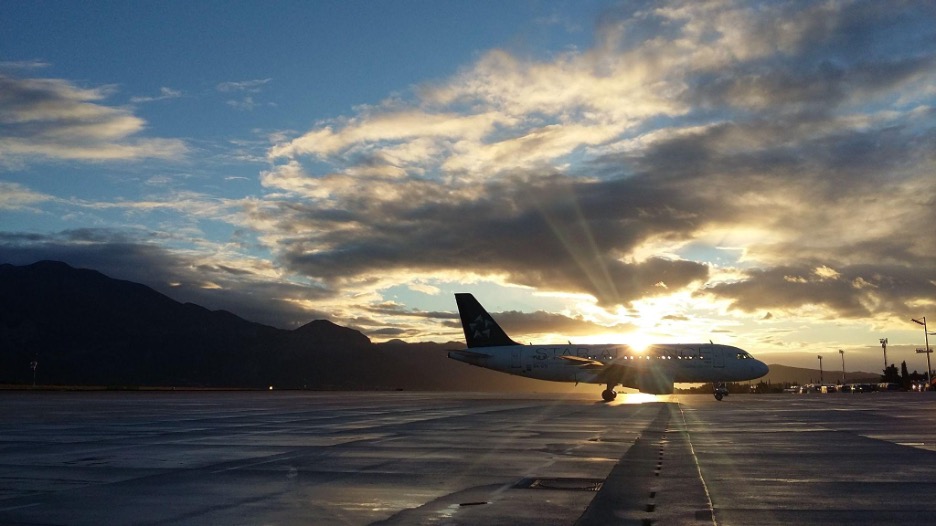 Dallas is a great city for budget travelers. The airport is situated in a convenient location, close to many attractions and facilities. There are plenty of cheap flights available to and from the city, making it easy to get there. It's also the central hub of major transportation and the trucking and distribution hub of the Southwest. That's why Dallas is one of the significant cities in the United States.
Furthermore, Dallas is also home to two popular airports, namely Dallas/Fort Worth International Airport (DFW) and Dallas Love Field Airport (DLF). Both airports are conveniently located near the city center, but there are some key differences between the two that can make a big difference in your travel budget.
Here's a look at DFW vs DLF comparisons and how they  stack up when it comes to services, convenience, and amenities:
Dallas/Fort Worth International Airport (DFW)
DFW is the fourth busiest US airport. It is also one of the largest airports in the country in terms of size and volume. The airport is located just between Dallas and Fort Worth and is bigger than Manhattan island.
As a hub of transport, the DFW holds the largest hub of American Airlines, a major US-based airline. Additionally, the airport is the hub for huge cargo transport companies like UPS. Thus, you must also consider the aircraft movements and passenger traffic.
In 2021, the DFW was declared the second busiest airport by passenger traffic and the third-busiest traffic by aircraft movements. DFW ranked fourth as the worst airport that has 22% delays out of all their flights. Thus, if you're traveling on a tight schedule, you can reconsider a different airport if possible.
On a positive note, DFW has service to over 260 destinations. It is also the only airport that flies internationally and offers nonstop to Asia, Europe, Australia, and the Middle East.
Dallas Love Field Airport (DLF)
DLF is a relatively smaller airport than DFW, but it also boasts many pros. This city-owned public transportation that is a good alternative if you want to fly to domestic cities.
Furthermore, if you're planning a trip locally, this airport offers much cheaper flights. The airport is also the primary operating base of Southwest Airlines, the world's largest low-cost carrier.
DLF is only six miles from downtown Dallas, which makes it a more convenient choice when traveling domestically. The airport also receives flights from and to Alaska Airlines, Delta Air Lines, and JSX. These few airlines only mean that DLF hardly ever gets congested traffic. Thus, having more streamlined operations and services.
For an average traveler, DLF airport is a great option. Although the airport lacks many amenities, such as a lounge, it can still offer you a comparable experience compared to DFW. This airport is a three-year awardee of the Airport Service Quality Award in 2021, which proves the point of their outstanding services with the charm of a smaller and more relaxed atmosphere.
What to Consider?
If you are a traveler on a tight budget but want to experience a high-quality flight, you'll need to consider a few things. Although DFW and DLF are extremely popular airports in Dallas, they offer rather significant differences.
To help you better envision the differences, here is a list of a few things to consider when considering which airport to use.
Distance
One of the most apparent considerations would be the distance of the airport from the city. The DLF will be the perfect airport for you if you're coming from downtown. It only takes a few to get there. However, if you're traveling out of the country, your best choice would be the DFW which would take more time to get there.
If you're coming from the cities of Euless, Grapevine, Irving, and Coppell, it would be best to consider traveling with DFW airport since it is the nearest. You can just easily travel from and to the airport. Since the airport also services domestic flights, you will not have difficulty booking a flight and getting to the airport on time.
Itinerary
Southwest Airlines offers the cheapest flights domestically if you're traveling on a budget and would like to see more of the US. It would be best to have DLF as your first option. On the other hand, if you're coming to Dallas from another country, you'll only have DFW as your airport.
Inversely, if you're just from the US and planning to visit Dallas, it would help if you first review your itinerary. Coming to the region as a local tourist with a proper tour plan, consider your itinerary and check where your last stop is before heading out from Dallas. If you're flying international, then DFW it is.
If you're planning to visit Fort Worth for example, it would be wise to fly to the same airport because DLF may have the cheapest flights, but the transportation to Fort Worth would be something else and might cost you more.
Final Thoughts
Regardless of what airport you use, Dallas boasts wonderful places to visit. Traveling on a budget and staying on the set amount you prepared for the trip will require more than just planning what airport to use. Nonetheless, it could help in decreasing your travel expenses.
At the end of the day, your best friend, when it comes to budget traveling, is perfect planning. You can consider what is discussed above and prepare the rest of your Dallas travel plan.