When you're on vacation, the last thing you want to worry about is how uncomfortable your hotel room is or how much money you're spending. You want to relax and enjoy yourself. That's why it's important to choose a luxurious destination where you can pamper yourself. This blog post will discuss six ways to make your vacation luxurious and memorable. Read on to get started.
Hire a chauffeur
When you are sightseeing in a new city, the last thing you want to do is worry about finding parking or getting lost. Hiring a chauffeur will take away all of that stress and allow you to relax and enjoy your vacation. Plus, it's always nice to have someone else do the driving for you. In Paris, for example, you can hire a private driver to take you around the city in style. When you consider a limousine service with private chauffeur in France in touring around the city of love, you will have a grand vacation because of the wonderful experience. You will also have the advantage of maximizing the activities you do for the day because your chauffeur will know his or her way around the city.
Take a private tour
One of the best ways to see a new city is to take a private tour with a local guide. This way, you can avoid the crowds and get a customized tour that is tailored to your interests. This is a great way to learn about the history and culture of your destination. Plus, it's a great way to get insider tips on where to eat, drink, and shop. Just keep in mind that when it comes to hiring a tour guide, you get what you pay for. Make sure to do your research and choose a reputable guide who comes highly recommended. This means checking reviews online and talking to friends or family who has taken a similar tour.
Go on a luxury cruise
A great way to travel in luxury is to take a cruise. Luxury cruises offer all the amenities you would expect, plus so much more. When you're on a cruise, you can enjoy fine dining, live entertainment, and world-class service. Fine dining on a cruise means having the best chefs in the world preparing your meals. You will also be able to enjoy live entertainment from some of the best performers in the world. Plus, you will have access to a wide range of activities and excursions. You can also visit multiple destinations without having to pack and unpack your bags.
Book first-class tickets
Flying first class is one of the best ways to make your vacation more luxurious. First-class tickets are more expensive than economy tickets, but they are worth it. First-class passengers enjoy bigger seats, more legroom, and better service. Plus, you can often find deals on first-class tickets if you book in advance. The good news is that you don't always have to spend a fortune to score a first-class seat. For instance, some airlines offer upgrade coupons that you can use to book a first-class seat for a discounted price. You can even use your frequent flyer miles to book a first-class seat.
Stay in a luxury hotel
Another one of the best ways to make your vacation more luxurious is to stay at a five-star hotel. When you book a room at a luxury hotel, you can expect top-notch service, comfortable beds, and beautiful surroundings. If you're looking for a truly luxurious experience, you might even want to consider staying at a seven-star hotel. The Burj Al Arab in Dubai is one of the most iconic seven-star hotels in the world. It's also one of the most expensive, with rooms starting at over $1000 per night. But if you can afford it, staying at a hotel like this is an experience you won't forget. You could also plan a beach holiday on a private island or stay at The Shore Club Turks and Caicos for the best experience.
Book a room with a view
There's nothing like waking up to a beautiful view on vacation. Whether it's the Eiffel Tower in Paris or the skyline of New York City, make sure to book a room with a view. This is one of the best ways to make your vacation more luxurious. After all, there's nothing better than starting your day with a cup of coffee and taking in the beauty of your surroundings. More often than not, hotels with a view are more expensive than other hotels. But if you can splurge on a room with a view, it's worth it.
Rent a villa
If you want to splurge, rent a villa instead of staying in a hotel room. Villas offer more space and privacy than hotel rooms, and they often come with amenities like private pools, maid service, and concierge service. Renting a villa is a great way to enjoy a luxury vacation, and the good news is, without having to spend a fortune. This is because the price is usually per villa, not per person. So if you're traveling with a group of friends or family, the cost can be split between everyone, making it more affordable. You can find villas for rent all over the world, from the Caribbean to Europe. The key is to do your research and find a reputable rental company.
Dine at luxurious restaurants
One of the best parts about being on vacation is trying new foods. When you're looking for a luxurious dining experience, be sure to research the best restaurants in your destination city. If you're traveling to Italy, for example, you might want to consider dining at one of the many Michelin-starred restaurants in Rome. Or, if you're in New York City, you can't go wrong with a steak at Peter Luger. No matter where you are in the world, there's sure to be a luxurious restaurant that will fit your taste and budget.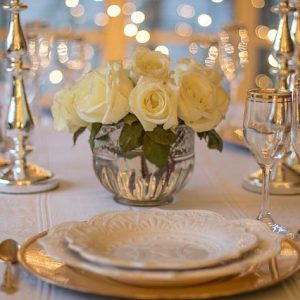 These are just some of the ways you can make your vacation more luxurious. By following these tips, you're sure to have an unforgettable and relaxing trip. Rest assured that with a little bit of planning, your vacation can be everything you've ever dreamed of. And more. So what are you waiting for? Start planning your luxury vacation today.