Belts are one accessory that is, in reality rather simple, something to hold up your pants or skirts, but similar to shoes, that creates an impact as no other accessory would. And very often we tend to find the same old boring belts unless you are prepared to pay silly prices for something a little different.
Because nowadays, if you after something different and that doesn't look like Mr. and Mrs everybody, it costs absurd money most of the time. Make your own "Hermes" belt that you will be proud of, making you stand out from the crowd!
Gucci Tassel Belt
Tassels have always been in fashion, in and out at the very least. All of the big names in the fashion industry had them and made everything with a tassel. Well, now is the time to take note, get creative, and create your very own top of line, fashion accessory everyone will want. Chances are, pop out any world names to anyone asking you where you got the belt from, and they will believe you. That's fashion for you. And you won't have to pay much. Good news!
Ruffled Belt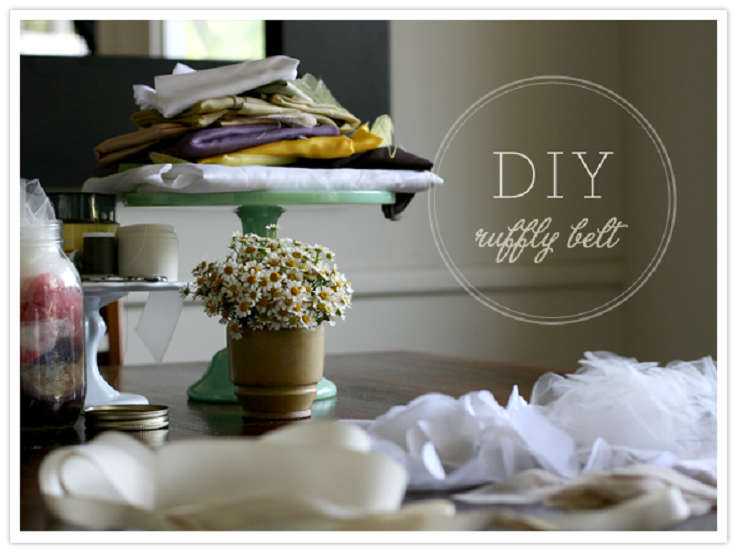 Planning a wedding and you are in the process of creating your own design for your bridesmaid? As you know we are all big on details that can make the simplest of things look extravagant and really, really beautiful and elegant. Fashion statements do not always mean having to spend big money; it is about being smart. These ruffled belts are a superb example of what could be easily done, giving another dimension to a perhaps simple dress you have chosen for the girls.
Braided Belts
Have some spare yarn back at home, hiding away in the closet not doing very much indeed? Perhaps you do not have enough to make a larger project but wish to not discard it. Then try this belt. It will give you a little nautilus sense of it all, especially if you are planning a trip by the water, or even better on a boat. You will definitely suit the scene perfectly well and be proud of your handiwork. If you love braiding hair, the concept here is the exact same.
Ribbon Bow Belt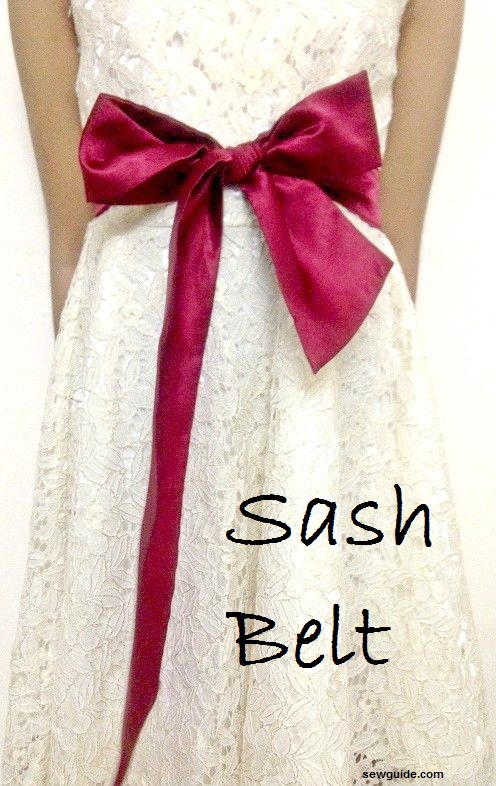 What is fabulous with this, is that you might as well treat your man to a bow tie matching your bow belt. How ridiculously cute this could be. A beautiful matching pair for any occasion. Adding this kind of detail will make almost all dresses stand out and look absolutely on the money. It will help to define your waist. Your outfits will become less baggy and more within today's trend, being in trend with the time.
Velcro Ribbon Belts

Velcro, something so cool that was once oozing in style. And like everything fashion-related, it all comes back around! Only with a zero or two at the end of what you had paid for back in the days. For fashion sake of course. Clever people…! But now, we will be the clever ones by recreating something once cool, worth pennies. For the kids or the teenagers, these are perfect. And also something that will differentiate them from the crowd and their friends. Basically, their surroundings are different. Why not plan a little DIY with them also and make their day.
Sequin Sash
Feeling a little womanly today; maybe more than some other days? You have some satin or silk to spare and wish to create something a little exciting? This is super easy to do if you have the right material to hand and creation that would be worthy for most red carpet events. It shouts out exuberance and sex appeal to most outfits whether black or beige. Why not also make a bracelet out of what's leftover to mix and match the belt? More detail never hurt anyone and while you are at it, it would be rude not to.
Rope Waist Belt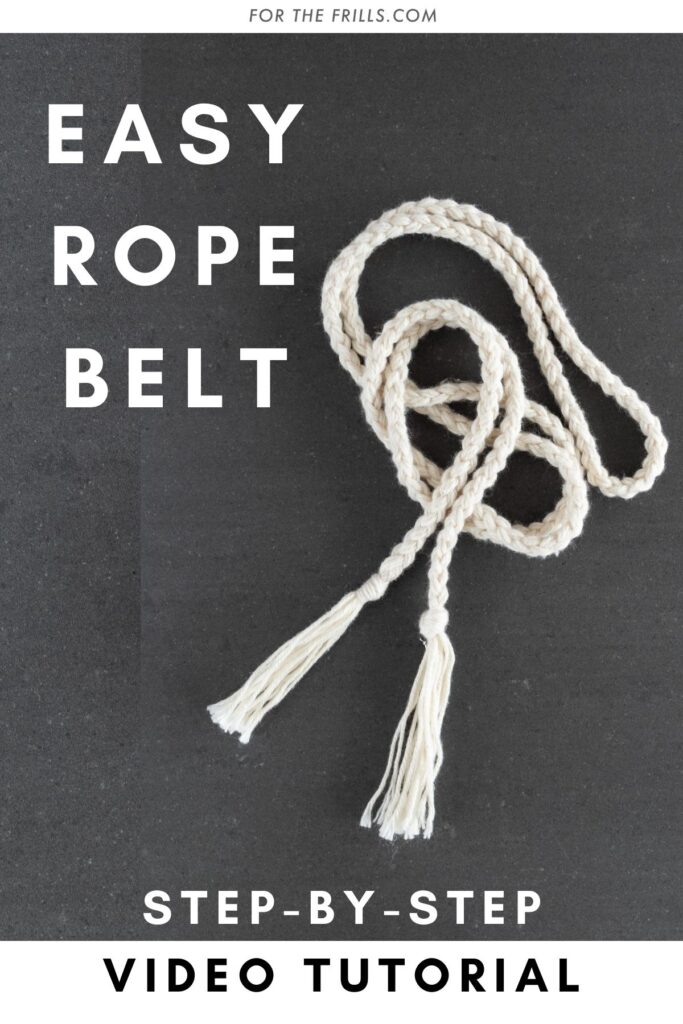 We believe that until you click on this very link, you will know how easy it is to create your own belt from scratch, and something that all your friends will envy. So here it goes, it is that easy! And really rather beautiful too in a minimalist kind of way, but something that will work great with an outfit a little large on the borders that you wish to add details and show your true figure. You can double or triple them together to make a more, in your face accessory, in any color suited to the outfit you wish to do up a bit.
Black Bow Belt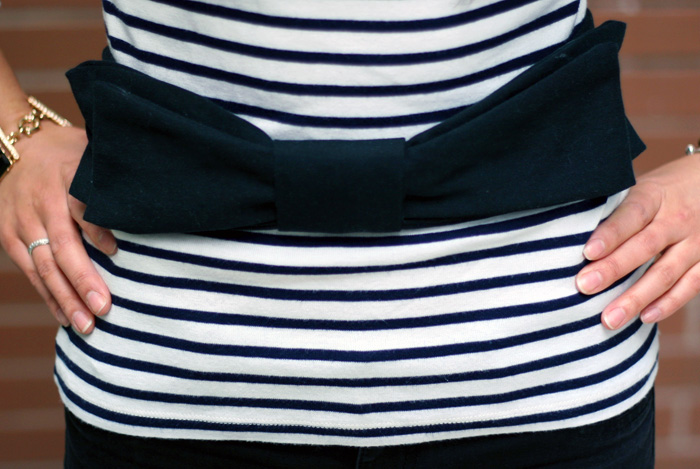 Fashion statements do not always have to be in your face things popping out from your clothes. This little number will be perfect to outline your waistline and also enrich a dress that was perhaps, not as lovingly glamorous as what it is about to become. And, it is a great way to keep using what has been in your wardrobe for a while, by simply adding a fresh touch to it making it feel like a brand new dress – savings hundreds of dollars in the process.
Metal Belt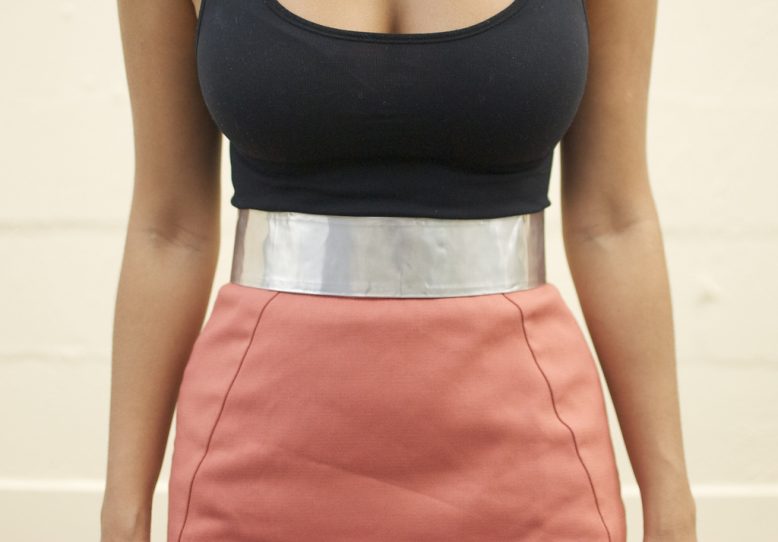 If you are all about making a statement as soon as you walk out that door, then this is an absolute must in anyone's eyes. Just look at it! It shouts out confidence and the woman in you. It demonstrates your character and personality to the rest of the world that once did not know how to approach you. A bit on the glam side, but glam is good. Perfect for party belt enhancing the party look. Ensure to have silver jewelry, and you would be the goddess you've dreamt of.
Bling Belts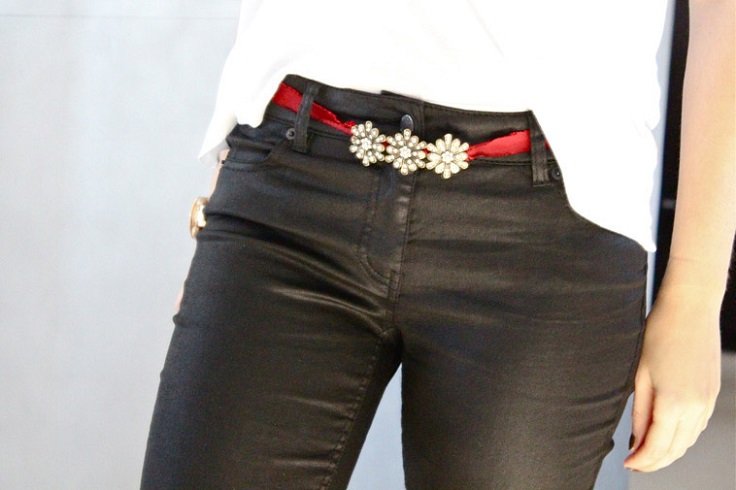 The good old bling. We love it. Let's face it. But then again you might think, no need to go too drastic, but still, have enough bling to have a wow factor on your waist. These can be made with old earrings, or simply things once loved and now, not so loved. Create your own look. Stay away from the crowd. Be the crowd.