Nowadays, with the rise of social media which means posting photos online, virtually, making real photographs has never been more important. Photographs play an important role in our lives because they are the evidence of our past memories, they remind us of our family, the people we care about, favourite places and so on. They tell us what's important to us.
Not only that they allow us to share and communicate, they make us artists. For that particular reason, we decided to offer you super amazing ideas of how to transform your family photos into a Christmas work of art – transform them into Christmas ornaments.
Since the Christmas tree is something that we decorate with great care and attention, it is the place where the whole family gathers during this magical holiday. So putting your photos as ornaments on the Christmas tree is the perfect idea to share your sentimentality about your happy past with your family.
Take a peek into our Top 10 Awesome DIY Christmas Photo Ornaments.
Wooden Photo Ornaments
If you want to make photo ornaments that will last for the years to come, which will be durable and will not be damaged, this is the best way to do it – on wood circles. Plus, you'll be 100% ecological.
Photo Bulb Ornament
If you want real ornament bulbs on your Christmas tree, then this is the right idea of how to insert photos into real ornaments. Fill your Christmas tree with lots of smiling faces!
Angel Ornaments
Angels are one of the twelve symbols of Christmas. The angels were the ones who announced the birth of Jesus on the first Christmas night. Therefore, these Angel Ornaments are a creative idea of how to put them on your Christmas tree – with the faces of your own angels – your children. They are super easy to make and the perfect reason to involve your children in the Christmas tree decoration. They will enjoy making them.
Picture Frame Ornament
Of course, you can make Christmas frame-like ornaments. These are so crafty and creative, you won't need to buy any necessary materials for making them, except if you don't want to. They really leave room for your own creativity and decorate them the way it matches your tree.
Old Christmas Cards Ornament
We always like you to suggest ideas that contain materials that you already have at home. Such materials are the old Christmas Cards. Yep, we all have them at home. What's an even better idea is to make the Christmas card into a photo ornament with a photo of the person who gave it to you. That way, the sentimentality of the Christmas card will be preserved.
Pet Ornament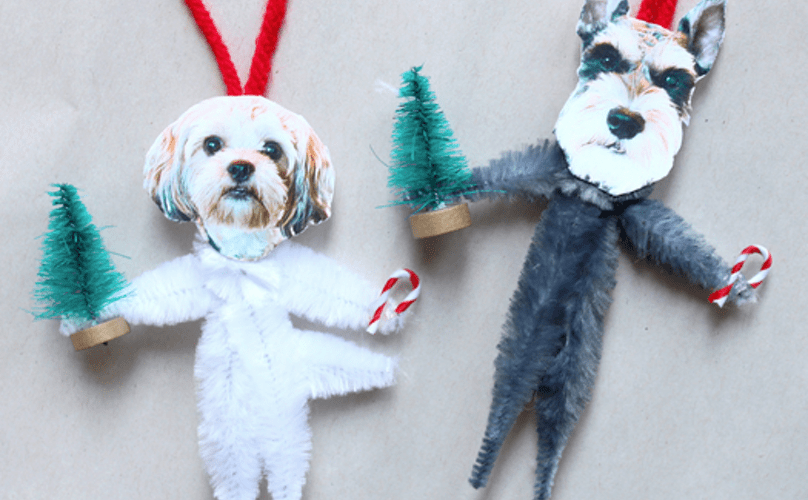 Do you have a pet at home? Why leave it out? Here's a great idea for how to include your pet on your Christmas tree. Happy Pawlidays!
Photo Cube Ornament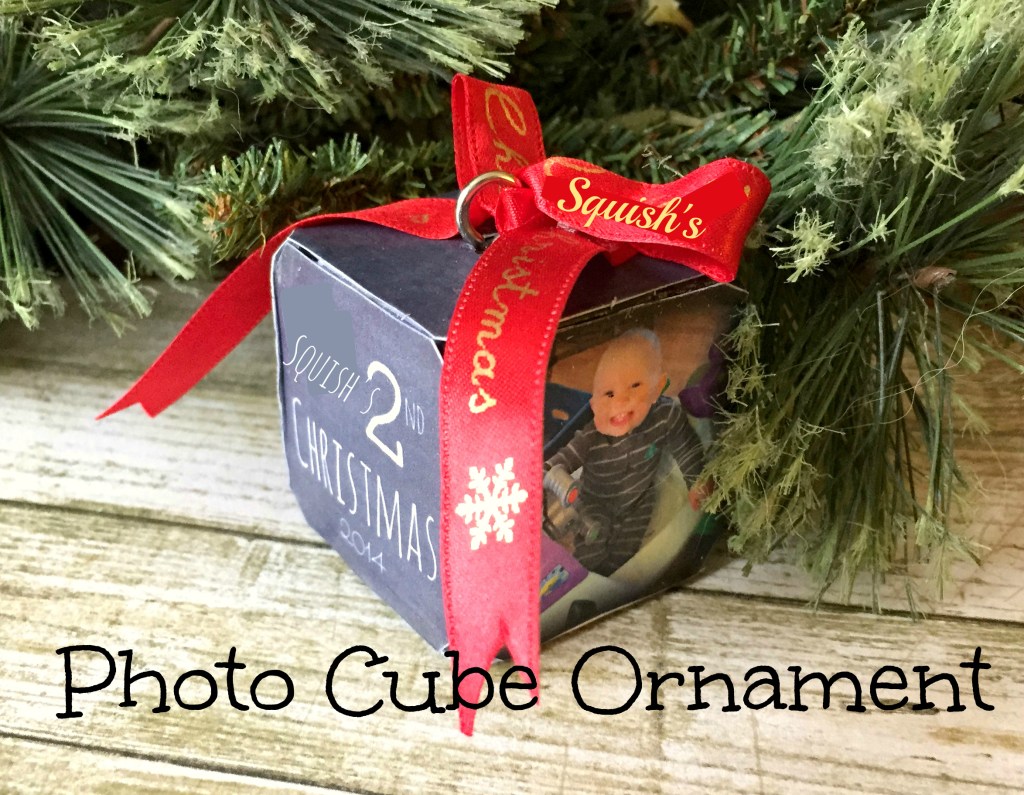 Here's an idea of how to include several photos i.e. moments into one ornament – by making a cube ornament. This could make a lovely gift for someone close to you, even better, someone who is in the photos, or just for your own Christmas tree decor!
Suitcase Photo Ornament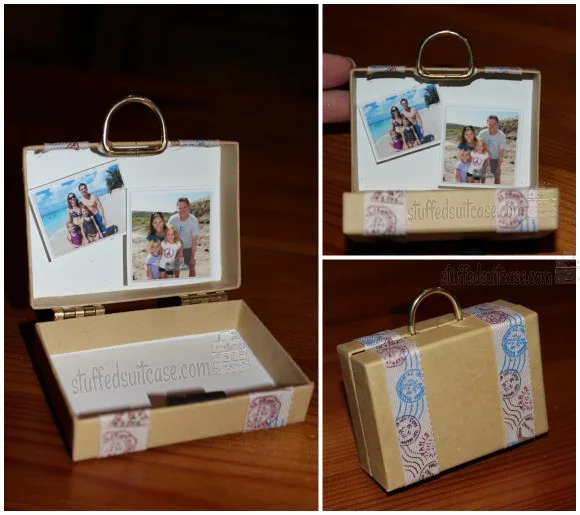 Pack your suitcase full of memories with this unique Christmas photo ornament! This ornament is a great idea to showcase your family vacations and travels made of an old jewellery box. This is also a really creative idea for a Christmas present for a person you love and care about. You can give them a gift with your memories packed in a tiny suitcase. Isn't that cute?
Playing Cards Ornament
Here's one more interesting idea of crafty Christmas ornaments made from something that you already have at home: playing cards. This is perhaps the fastest ornament to make because the process is incredibly easy and the ornaments are extremely adorable.
Popsicle Stick Christmas Tree Frame Ornaments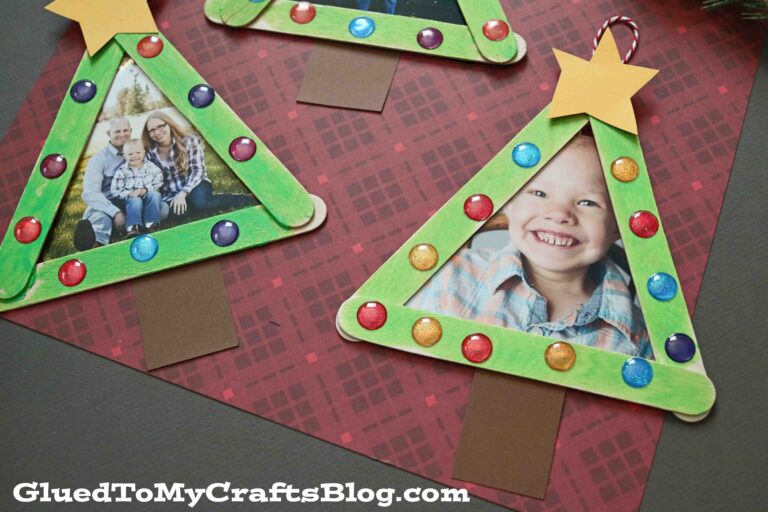 If want to make a cute Christmas themed frame ornament for your photos, popsicle sticks are the right idea for making Christmas tree frames. You can have your kids involved too, to make the process more fun. You make your triangular base out of popsicle sticks, and then you can decorate them whatever you want.
We hope you like our 10 amazing and unique ideas on how to transform your photos into Christmas tree ornaments. If these awesome ideas make you eager to create them, don't forget to share your end result with us in the comments below!  results.
Happy Crafting!