Do you want to give your home a touch of autumn nature? Do you want to reinvigorate your home? Fall and these wonderful ideas of decorations are here to help you with that. You can easily make everything you imagine, you need some inspiration, and there's plenty of it in autumn!
Making decorations for your door is quite easy, and with these ideas – even easier! You don't even know how innovative things can be made just with the naturals of autumn—simple, unique, interesting, and easy decorations for your door and your home generally.
If you don't have an idea of decorating, here are some amazing ideas for that. With these creative decorations, everybody would love the natural beauty and simplicity of your front door, especially you. You can make different inspiring and marvelous decorative things. Indulge yourself in your creativity and let the decorating begin!
Quick Fall Door Wreath with Naturals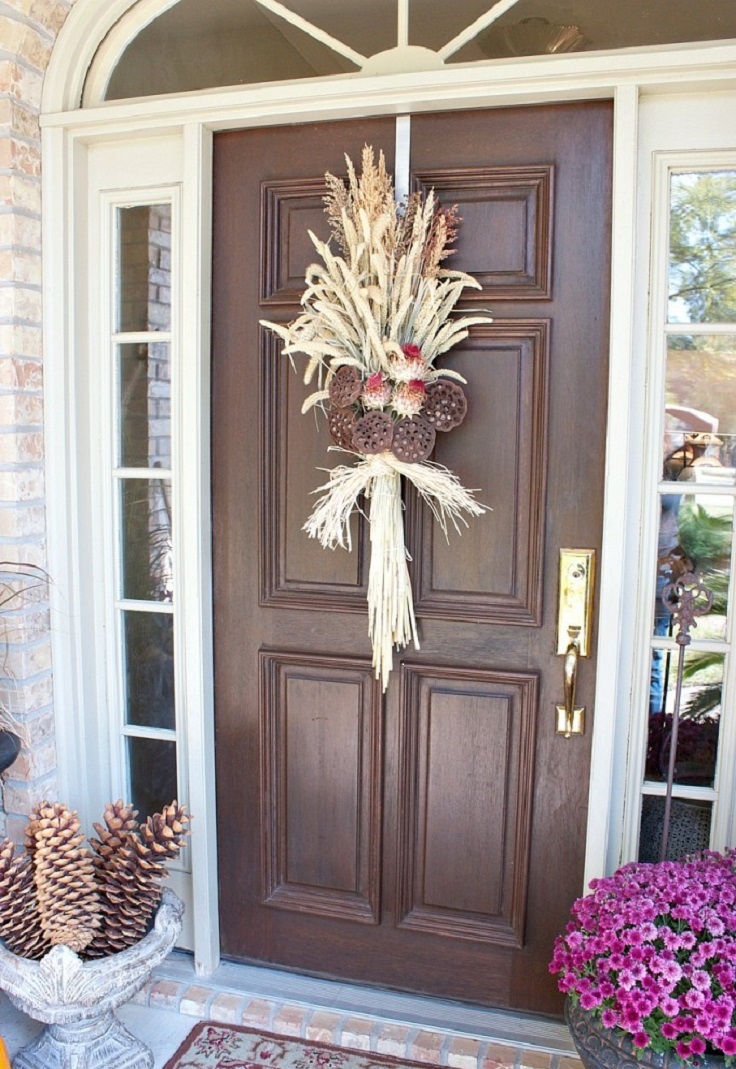 Want to add some light touch of nature to your front door? This is the perfect decoration for it! You can make it all by yourself; it's very easy. Interesting and beautiful, it gives natural beauty to your home with a touch of tenderness.
Hanging Fall Floral Basket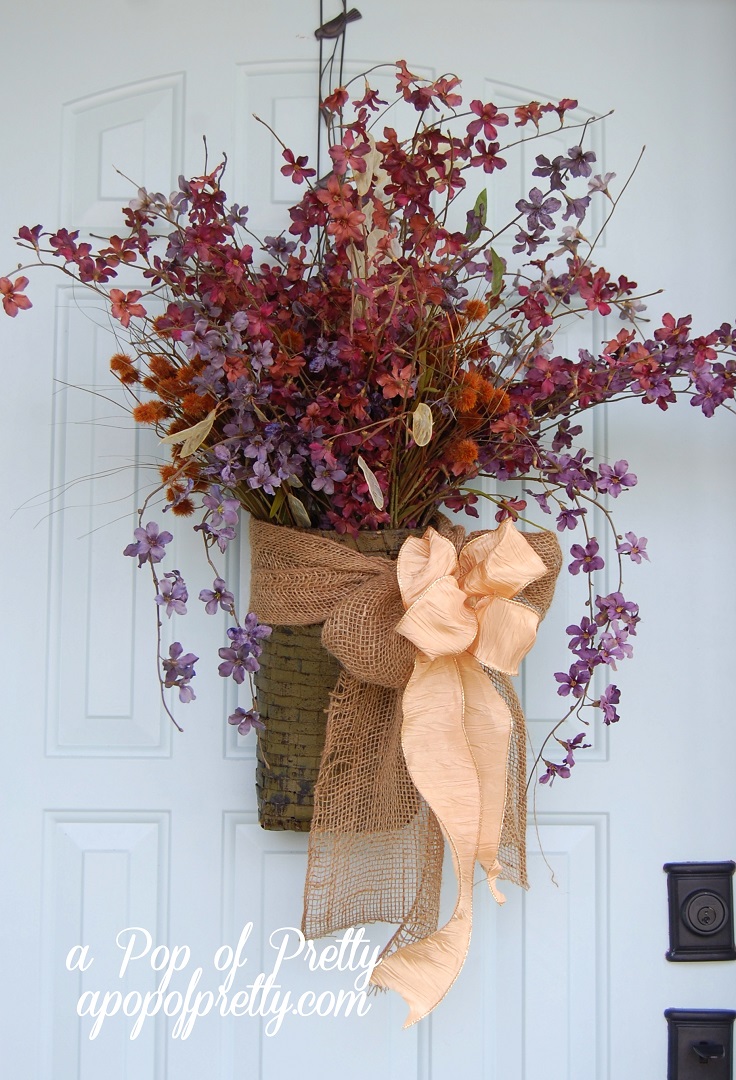 via apopofpretty.com
Looking for a beautiful decoration to give your home some liveliness? Here it is! Nice and easy, this is a great idea to decorate your door. Plus, you will add some color of the fallen nature to your home. You should definitely try this!
Juniper and Bittersweet Rake Door Decoration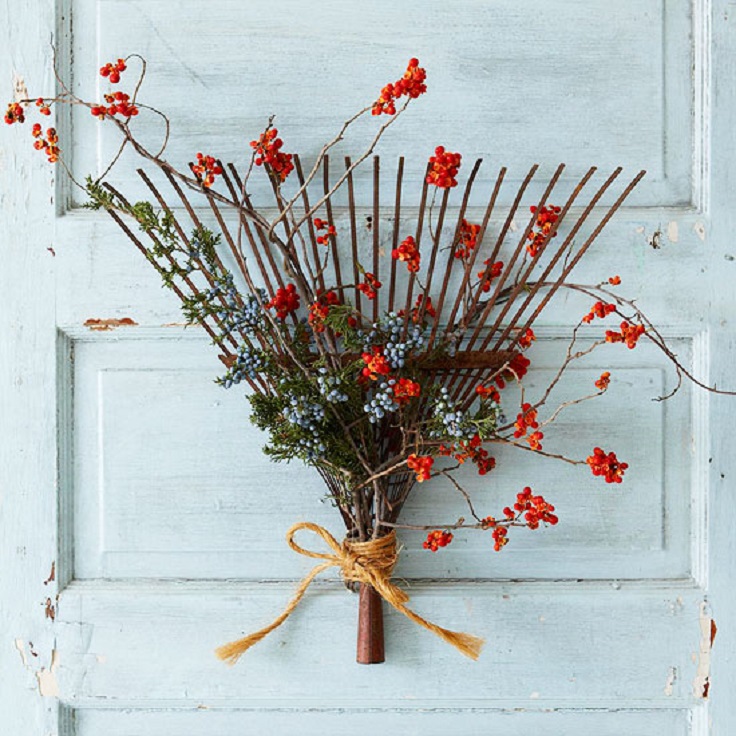 via bhg.com
Simple and beautiful, it gives an instant touch of color to your front door. You can make this in no time, and you don't need any particular items for it. This decoration will perfectly match nature in autumn, and it looks awesome!
Fall Glitter Wreath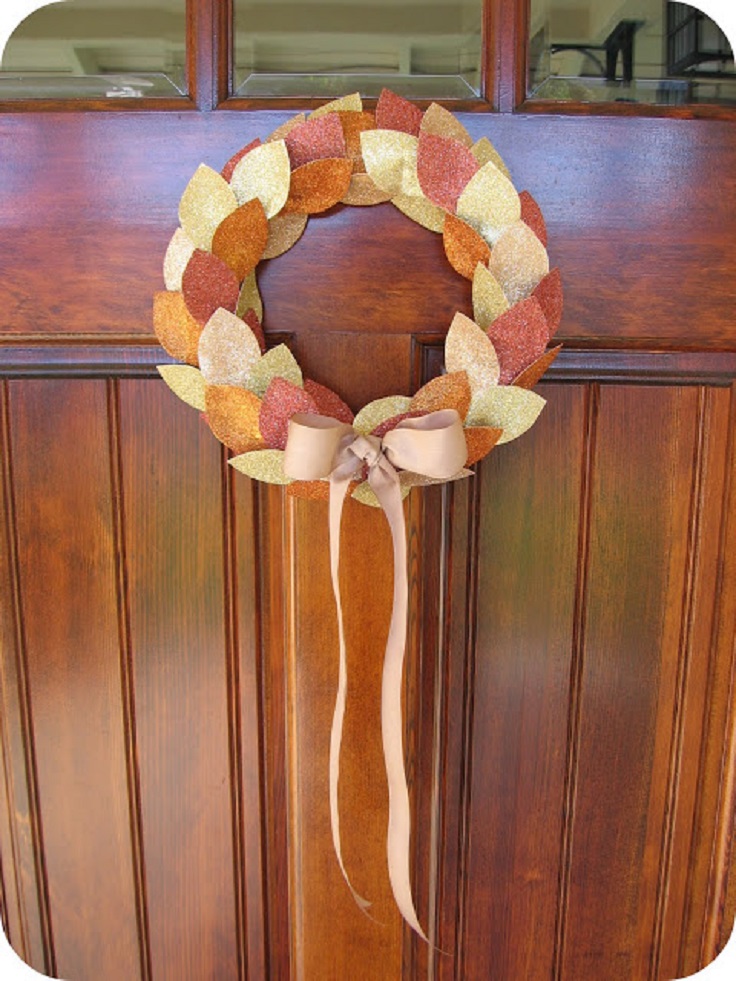 via homemadebyjill.blogspot.com
Oh, glitter..No one can resist the beauty and the playful impulse of glitter! If you are a glitter lover, this is the right decoration for you. It's easily-made, and it will look gorgeous on your front door. Absolutely amazing!
Beautiful Handmade Fall Wreath with Roses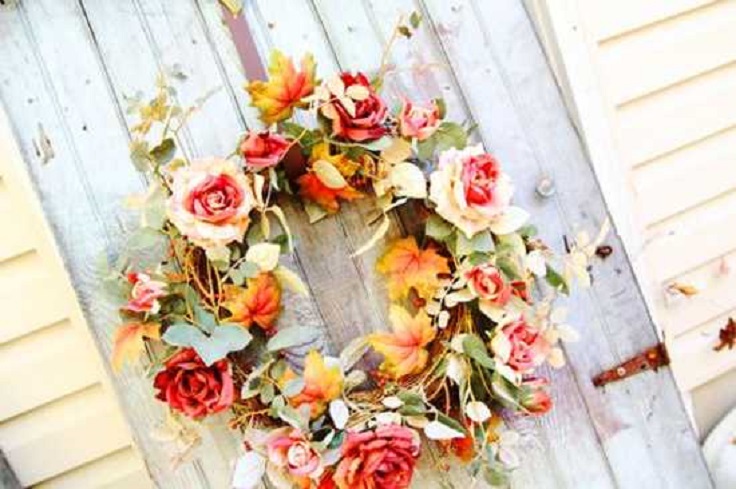 via decor4all.com
Do you like roses? Everybody likes roses. They are beautiful, gentle and it would be excellent to use them in decoration. This wreath can be easily made, and it would greatly match your front door. Amazing!
Easy Fall Door Decoration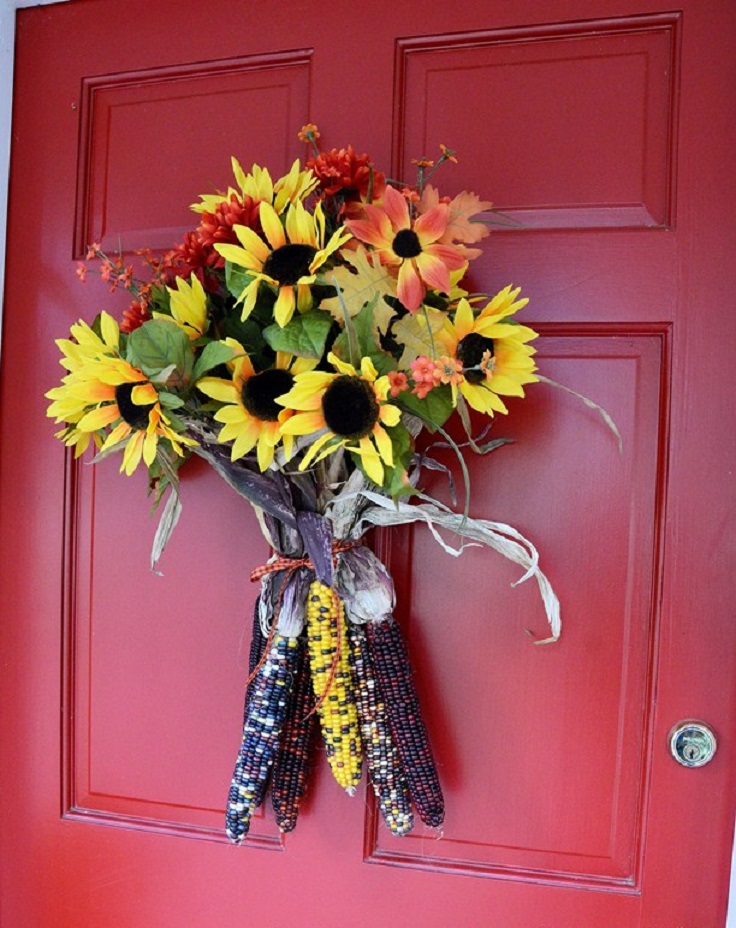 It's quite amazing how sunflowers can be used to decorate. This unique and interesting decoration will give a touch of the autumn atmosphere to your home and look beautiful on your door. Simply wonderful!
Cute and Inviting Fall Door Decoration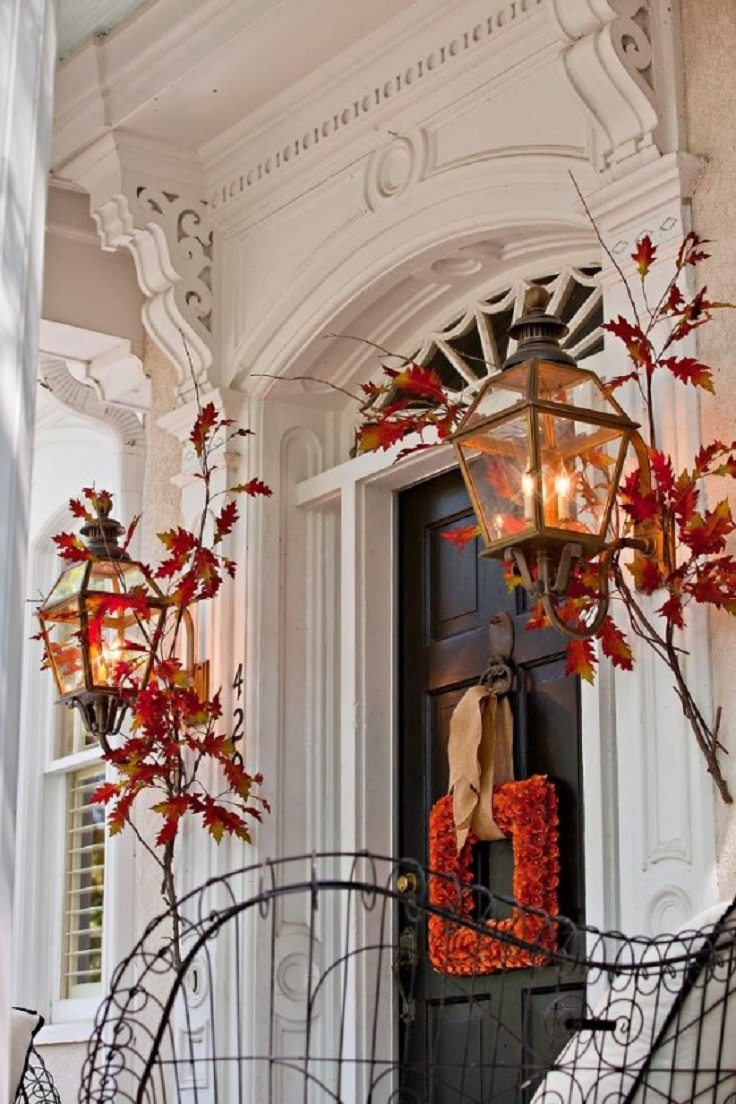 via digsdigs.com
Is your front door too monotonous? Does it need a touch of life? Autumn leaves will give your home such playfulness and liveliness no matter how boring it is. This is a marvelous decoration for your front door!
Unique Fall Wreath for Your Door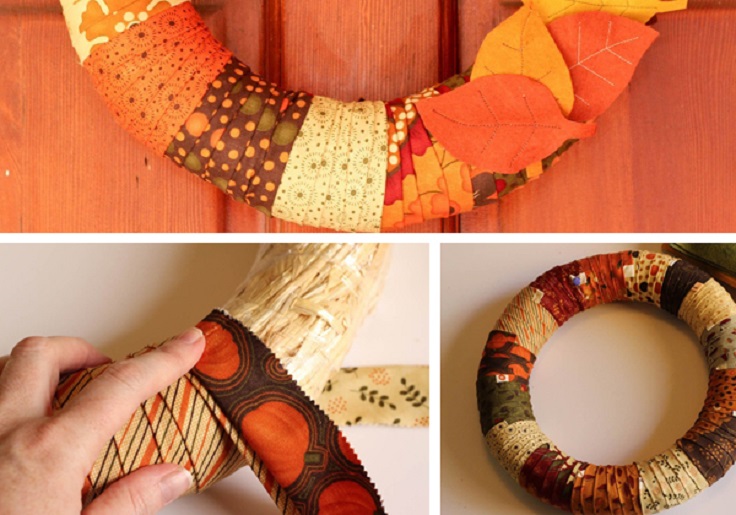 This quite unusual and interesting decoration would nicely go with the surrounding nature. It is easy to make and a great idea for decorating your front door. Also, you can add something else of your own choice. Of course, you can always improvise in your own way!
Front Door Decoration with Basket and Leaves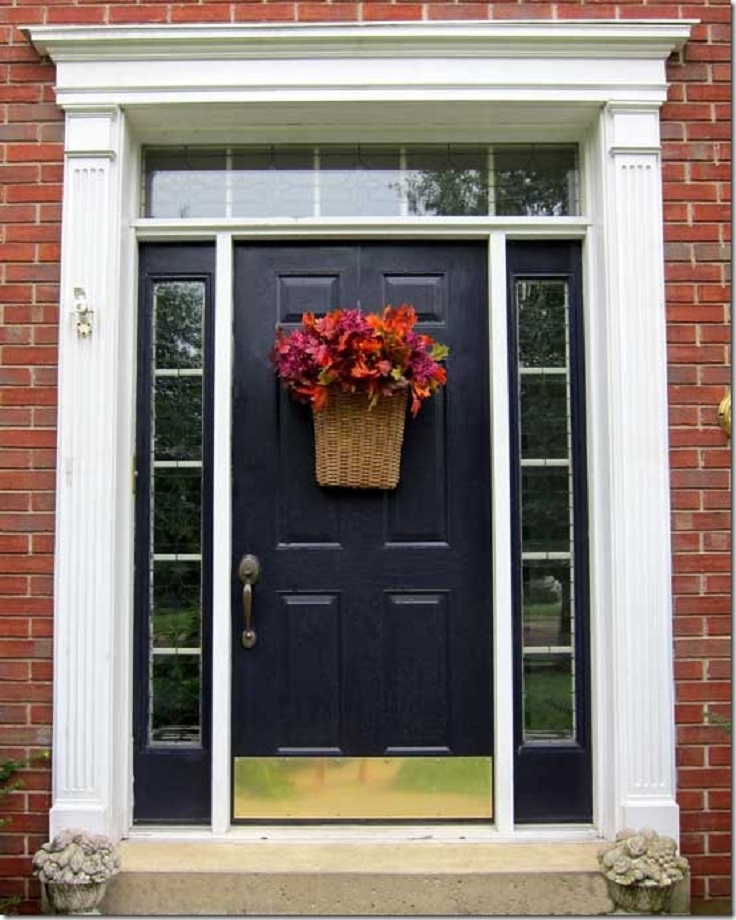 via inmyownstyle.com
A beautiful blend of natural autumn colors, playfully set in a basket, makes a perfect decoration for your front door. This is really easy to make, and it looks really pretty too. It can be made in less than 10 minutes, so try it out!
Wonderful South Dakota Door Decoration
Unique, amazing, and perfect for a fall door decoration. The colors match perfectly with nature; it gives your home a touch of intense color and gives your home a great appearance. Easily made and wonderful!