We all have some old items at our homes, which are actually a dust-collectors and when we notice that, the first thing that crosses our mind is to throw them out. But, weathered wood, rusty metal, chippy paint, tattered books and other vintage things can be reused and repurposed into something new and useful.
We've searched all over the web to find some great ideas for recycling old things. All these ideas are really simple and they don't require a lot of effort, so why don't you start remodeling all those pieces of furniture that are just hanging around the house?!
Broken Tea Cup Junk Project
DIY Tutorial via asouthernbellewithnorthernroots.com
It can be really hard and though when your favorite coffee cup is broken on the floor exactly in the half. But, instead of throwing it out, you can reuse it to create a cute and fun tea board. Do you have some great ideas what can we do with all those glasses that are not broken in a half?
Pottery Barn Inspired Ladder Lantern Hanger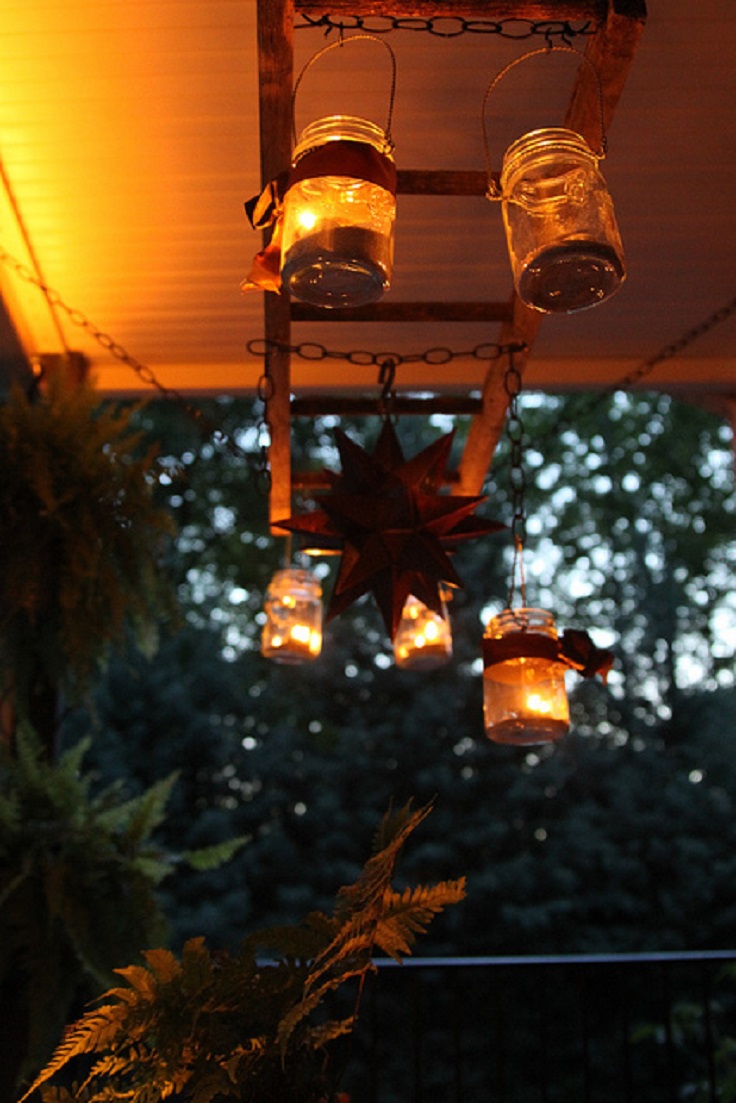 DIY Tutorial via unskinnyboppy.com
What a great idea for recycling all those old ladders, which are taking a lot of space in our basements! You only have to find some mason jars and candles, hang them on the ladder and you'll get a wonderful cozy atmosphere in your garden for a spring and summer season…
Paint Stripes on Table Top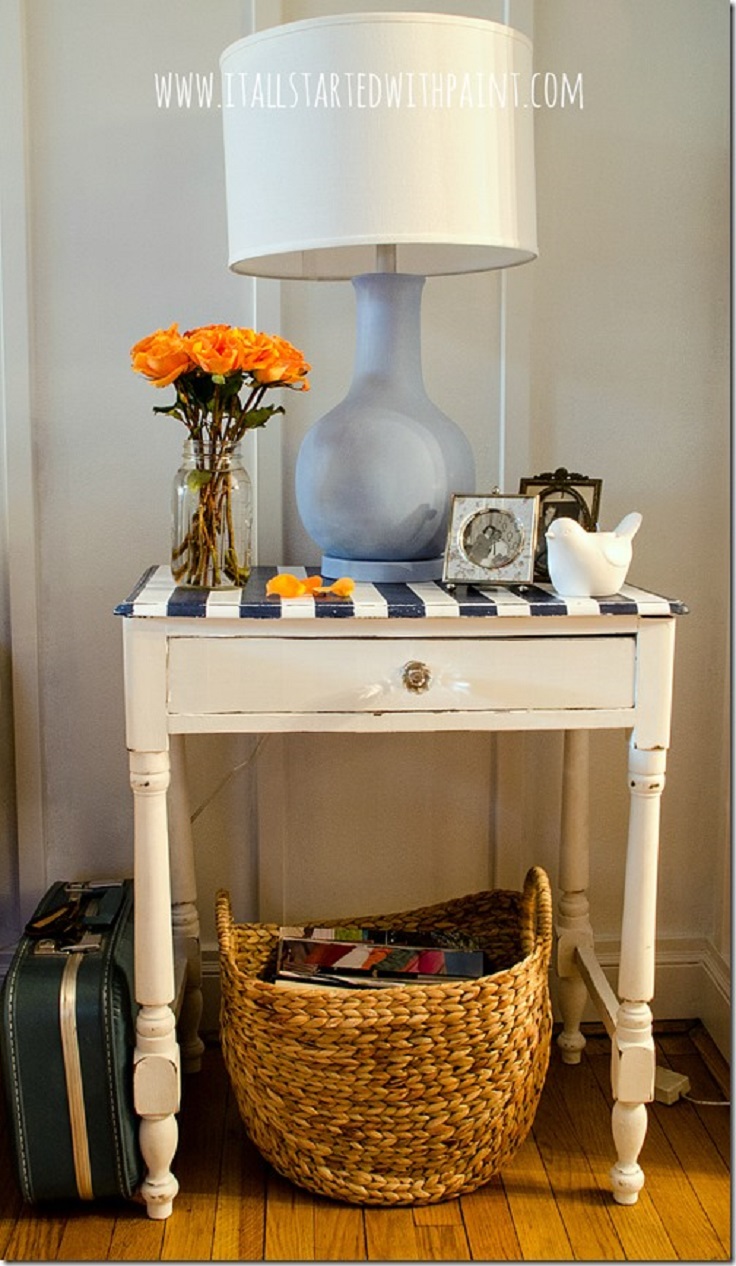 DIY Tutorial via itallstartedwithpaint.com
Give a new look to your vintage furniture that has been in your home since you've been born. If you have some old desk, then you can completely change it by painting some strips on the top. You'll be satisfied with the difference!
Fairy tale Rescued Table and Chairs Makeover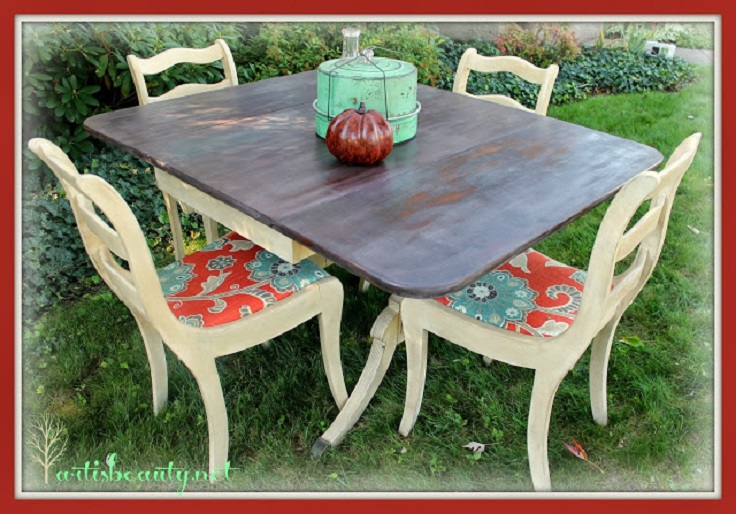 DIY Tutorial via arttisbeauty.blogspot.com
Recycle your federal style buffet for creating an old-fashioned table and chairs for your yard. Enjoy the spring afternoons with your family and be proud of you and your DIY skills!
DIY Message Center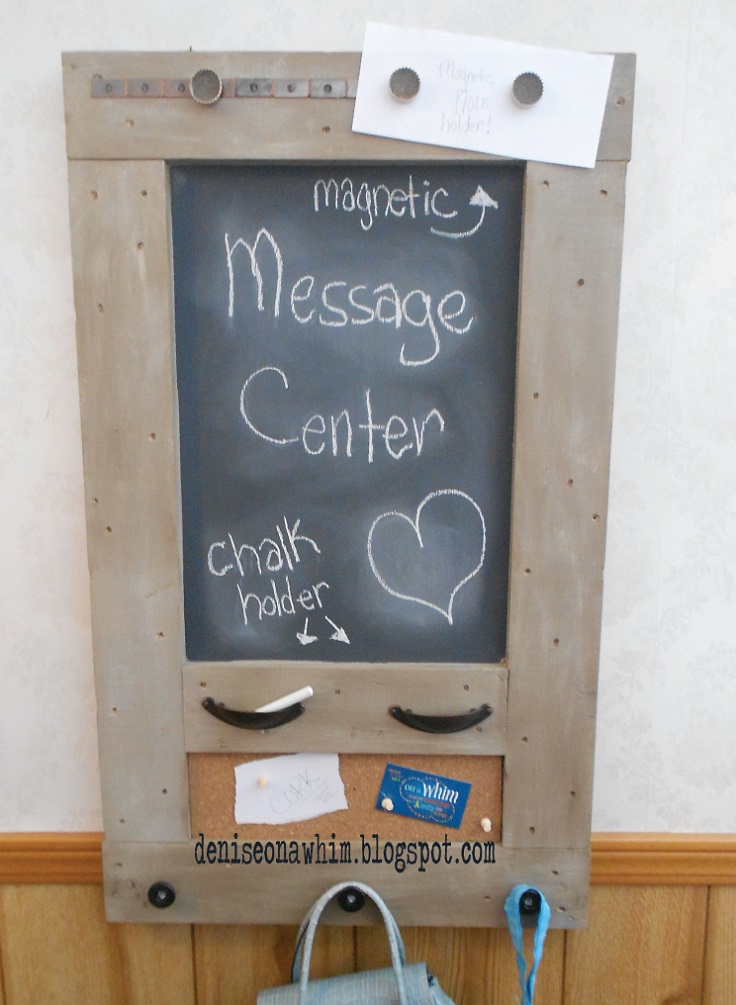 DIY Tutorial via deniseonawhim.blogspot.com
Don't throw away your old crate lid, because you can easily transform it into a message center where you can organize all your notes and memos. Express your creativity in something that is fun, but useful at the same time!
Plant Ladder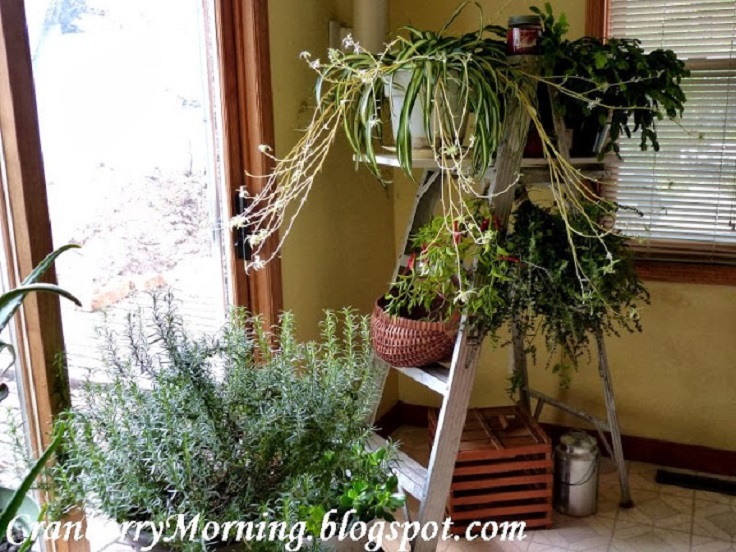 DIY Tutorial via cranberrymorning.blogspot.com
Here is one more project with a ladder, but what can we do when they have the effect of inspiring for all of you. So, bring your plants indoor for the winter and hang them on your aluminium or wood ladder…it's a nice and smart decoration!
Homemade Vintage Light Project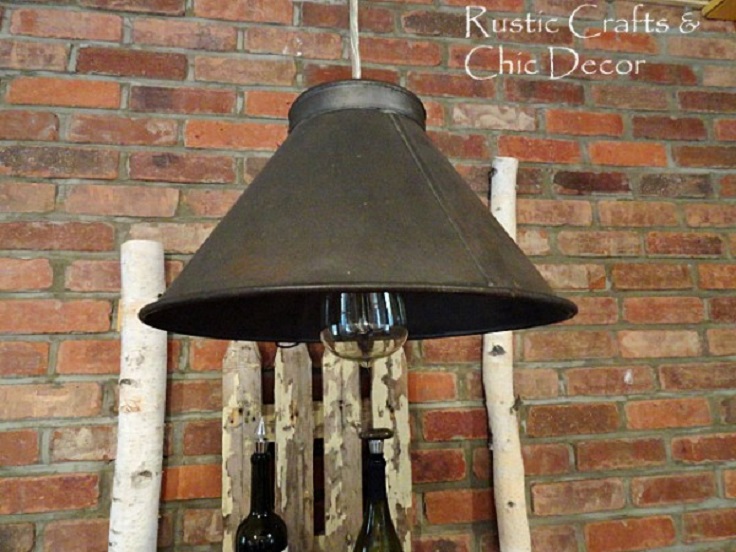 DIY Tutorial via rustic-crafts.com
Stop spending your money on a chandeliers and lighting for you home, because you can make them by yourself. Find an old sifter in an antique store that has the perfect size and create a homemade vintage light. You must agree…it's a genius idea!
Old Cutting Board to Table Runner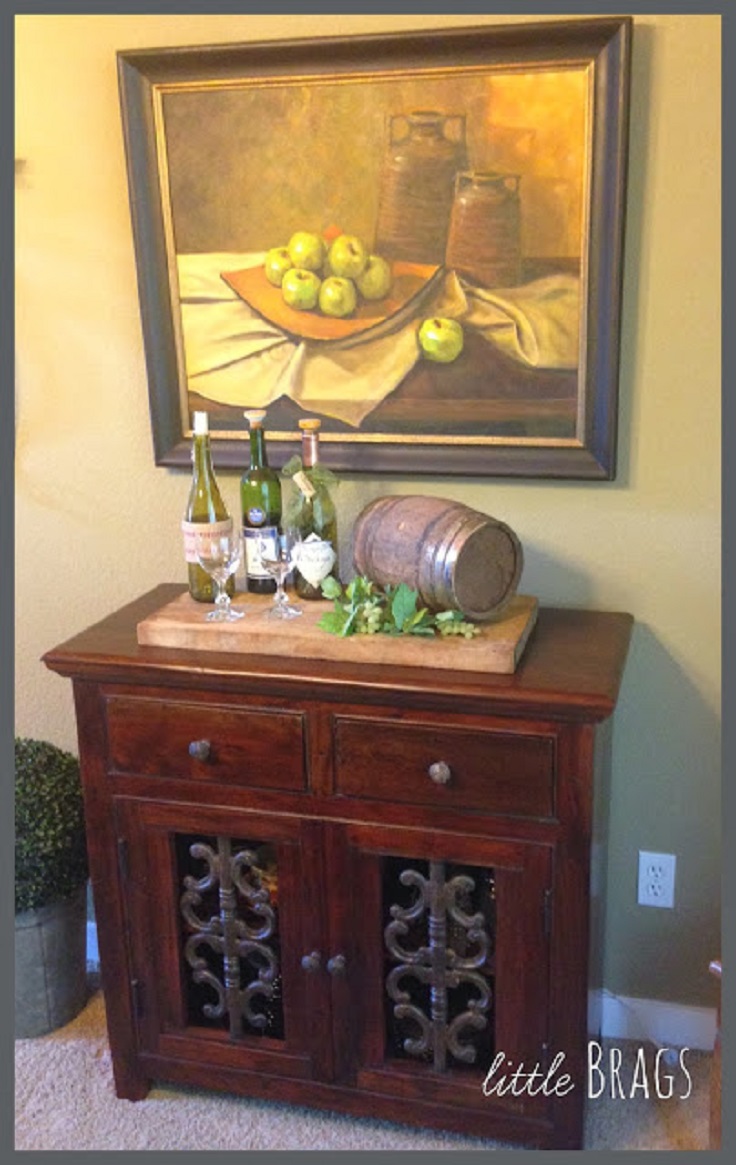 DIY Tutorial via littlebrags.blogspot.com
Why don't you transform your old cutting bore into something more special and more inventive…like a table runner?! Here is a project and a link with instructions on how to make the big change. You'll love it!
Repurposed Book Coat Rack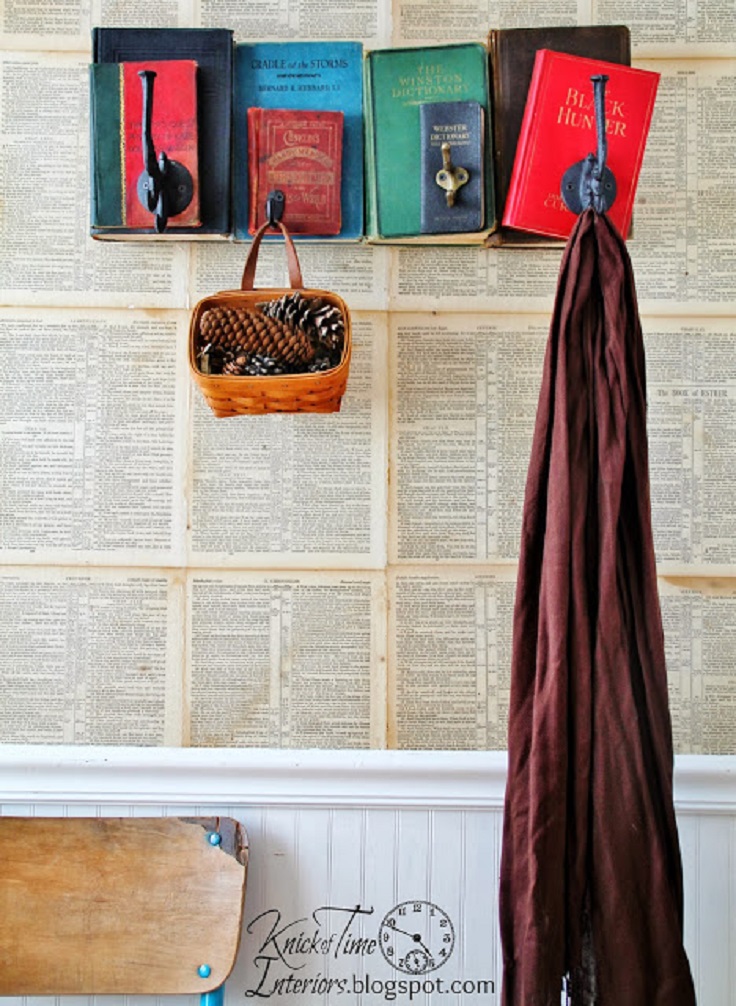 DIY Tutorial via knickoftimeinteriors.blogspot.com
You must agree that sometimes the biggest inspiration comes from the weirdest objects! So, if you have some old books, then you can incorporate them in your home decor by creating a coat rack. It's a simple project and won't cost you anything…give it a try!
Pink Vintage-Look Mason Jars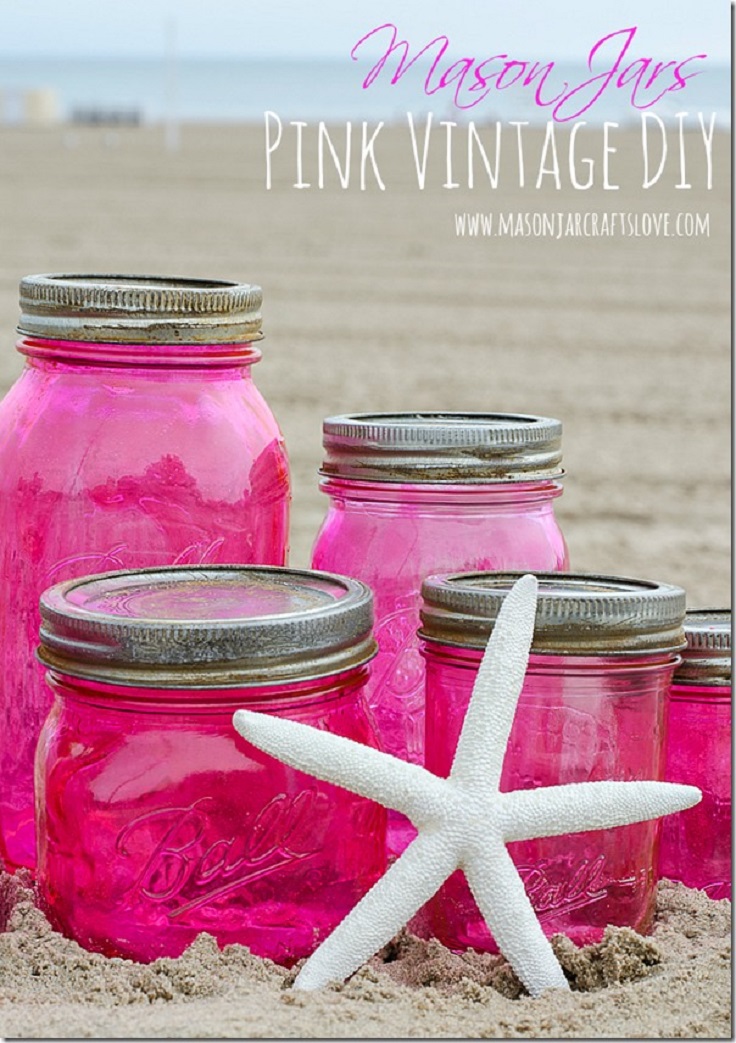 DIY Tutorial via masonjarcraftslove.com
You must admit that in the past few years every one of you became a little obsessed with all kinds of mason jar projects. But what can you do when they're so cute?! This is one more way for making an adorable decoration with mason jars. Enjoy!