Let's face it – we've all been there. We've all lost and or misplaced a key or two in our lives. Trying to find our keys is probably among the things on which we're wasting the majority of our time because we never seem to put them back in our purses. And when we do find them, we find them in the most unusual of places, under the sofa, in the bottom drawer of the bedroom cabinet, and even in the freezer (hey, it could happen). That's why we all need something that will hold our keys in one place and make sure we never forget or misplace them again. Well, hopefully.
To tackle this issue, we've compiled a list of eye-catching key holders you can custom-make for yourself or your other forgetful loved ones. We say eye-catching because they're so hard to ignore and it's almost impossible for you to not break your habit of forgetting to put the keys back where they belong.
But let's get to the point. Read our list of Top 10 Decorative DIY Key Holders and pick your favorite to make. Hopefully, this will change your life as much as it has changed ours.
DIY Legend of Zelda Key Holder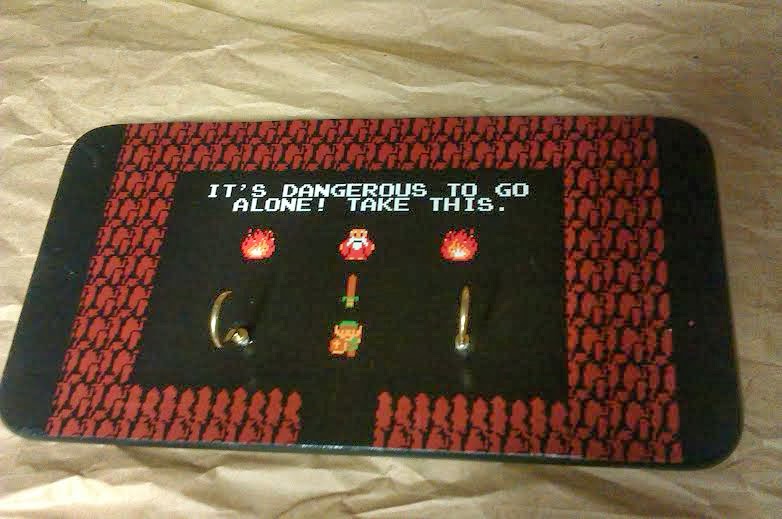 Is there anything better than to stare at hand-made objects from your favorite game or TV show? Like a phone case, a drawing,  or this key holder like this. When you have something like this you can admire every time you enter or get out of the house, it's impossible for you to misplace your keys again.
RJ-45 Key Chain and Rack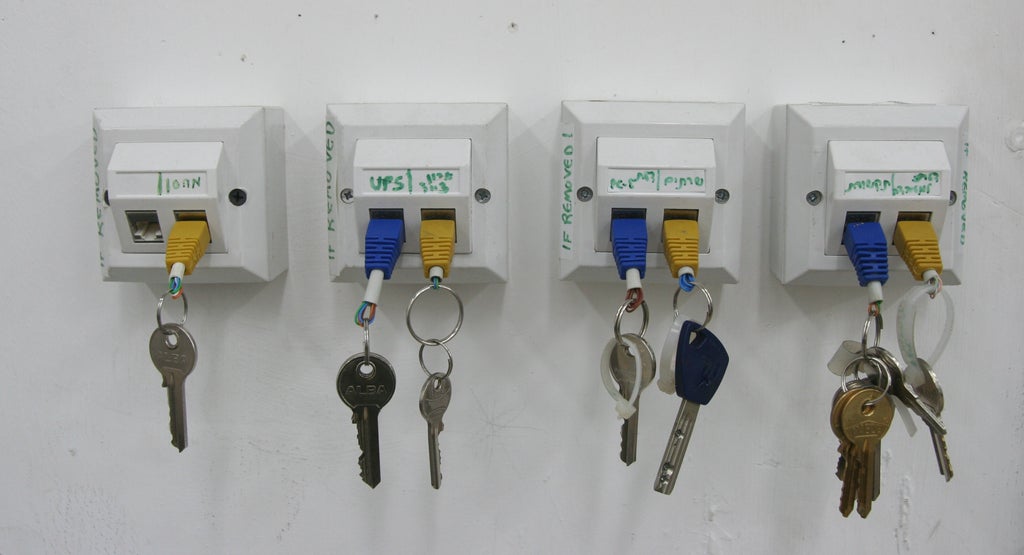 Bet you never thought of using plugs and wires to make key chains and holders, right? While not everyone will like these, they're the perfect gift for an undergrad in electrical engineering who's just moved into his dorm. For him/her, losing keys is just not an option. Besides, engineering may be hard, but making these is not. Just follow the DIY instructions from this link and get ready to impress everyone with your tech skills.
DIY Frame Key Holder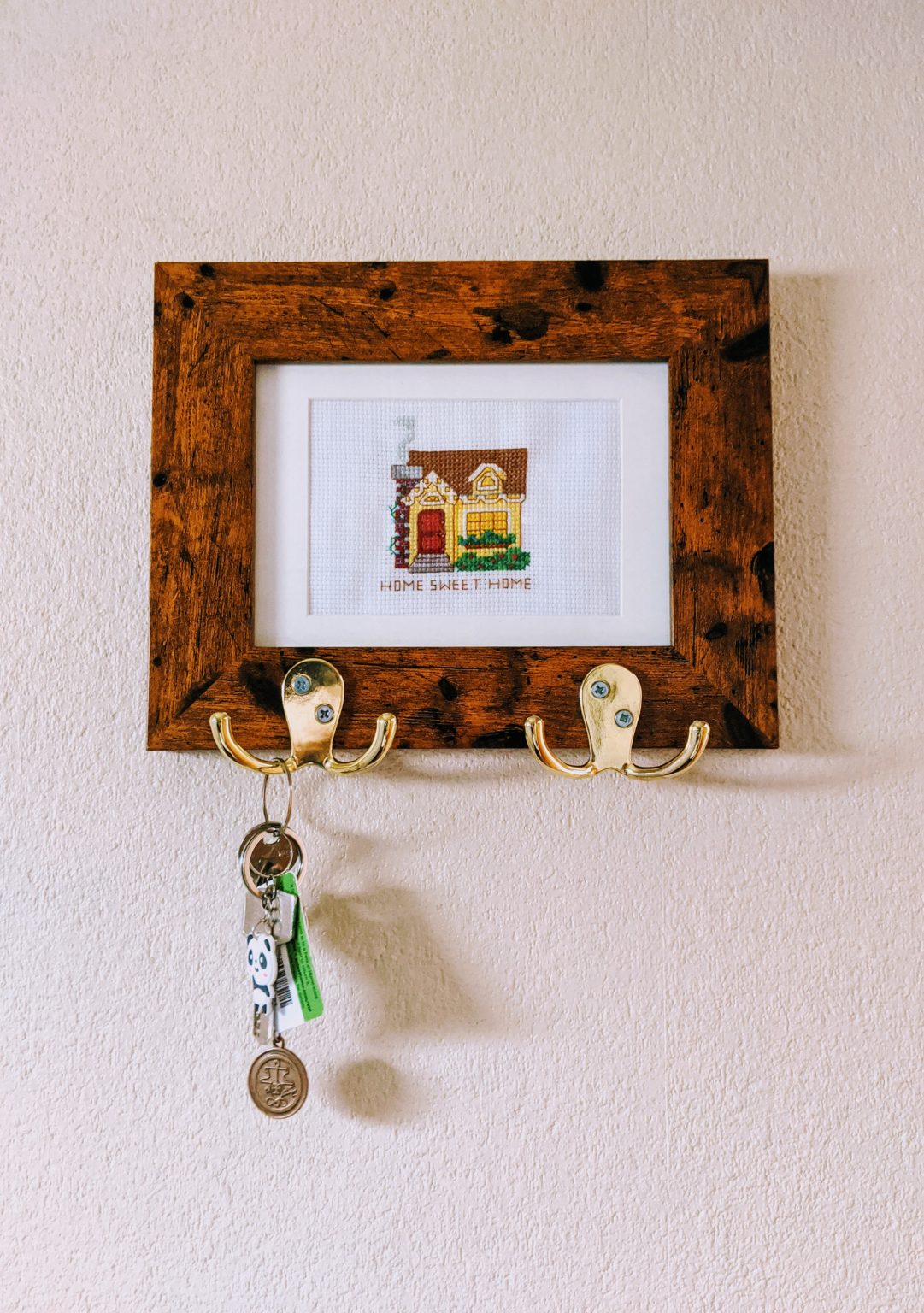 Ok, do you see how adorable this one is? It's a cross-stitched picture inside a photo frame that holds the keys to your home sweet home! It certainly unlocked our hearts as well. Make this as a housewarming gift for a friend or to bring some of that warmth into your own home. It's very easy, and unless you're willing to make your own cross-stitched picture, you'll be done in a blink of an eye.
Bird House Key Hooks
These petite adorable bird house key hooks will definitely make every girl out there swoon, but yes, fellow Bridgerton fans, we're especially looking at you. Follow this DIY's instructions and we guarantee you'll be hooked on these key hooks as much as we are.
Key Holder With Bottle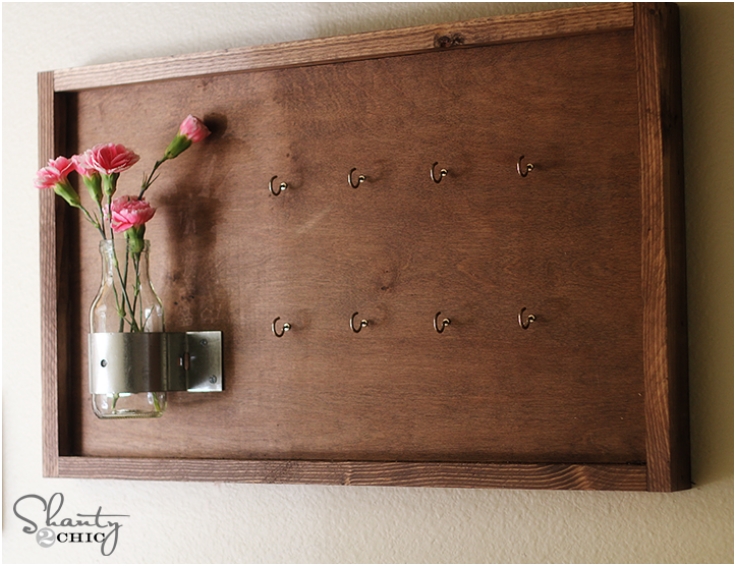 If there were ever a key holder DIY project that screamed organization, this is it! It has key hooks that will hold all your keys in one place, and the beautiful flowers are there to remind you of what the hooks are for. The days when you wondered where could have your garage keys have gone are finally over, my friend.
Monogram Key Holder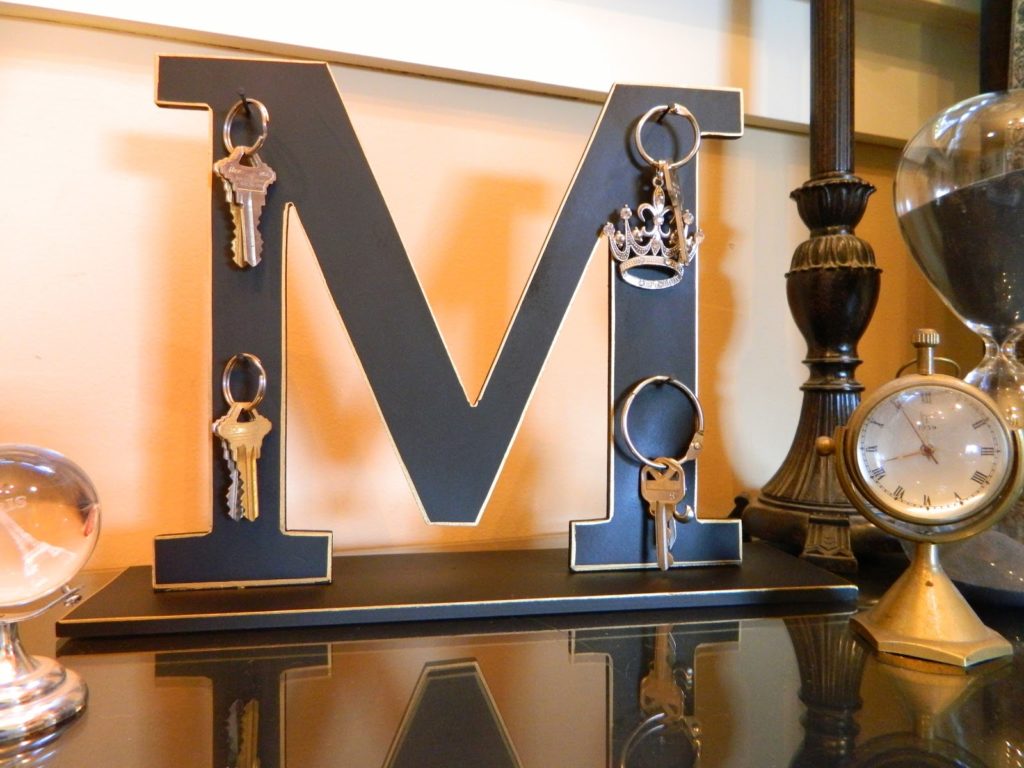 Have you ever wanted to bring your own touch to your home, but you've run out of ideas? No worries, you can always bring your name into it… or at least its first letter. Whether you're doing it for yourself or a friend, you can't go wrong with this project. It's simple, and yet so powerful. Why? Because it shows who's the boss of the house, of course!
Mirror Key Holder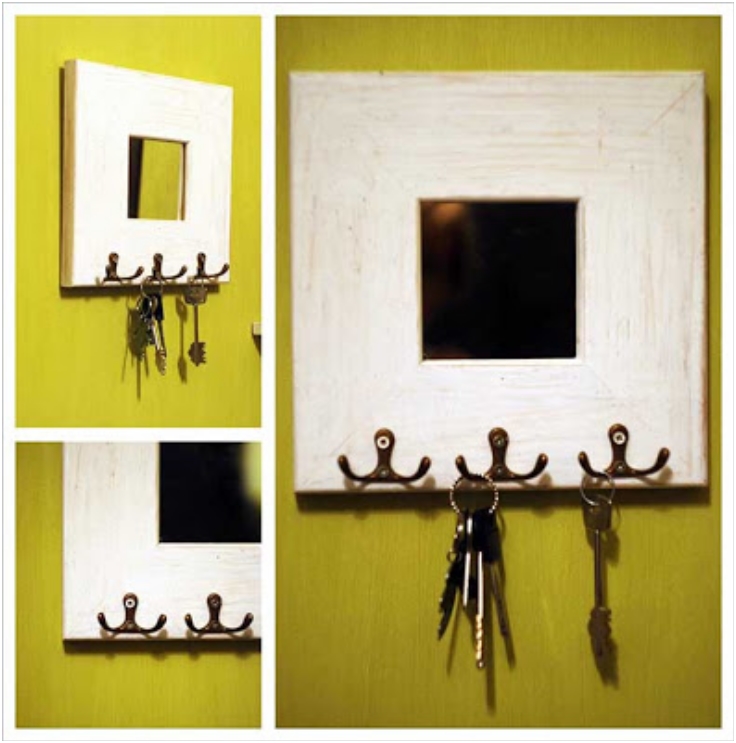 What is the last thing us ladies do before we leave the house and seize the day? Do a mirror check, of course. Well, this DIY project not only ensures your make-up is on point before you get out but also reminds you to put the keys back after you've returned. Plus, it's really easy to make, so only a few steps are standing between your forgetful and your new organized self.
Elephant Key Hooks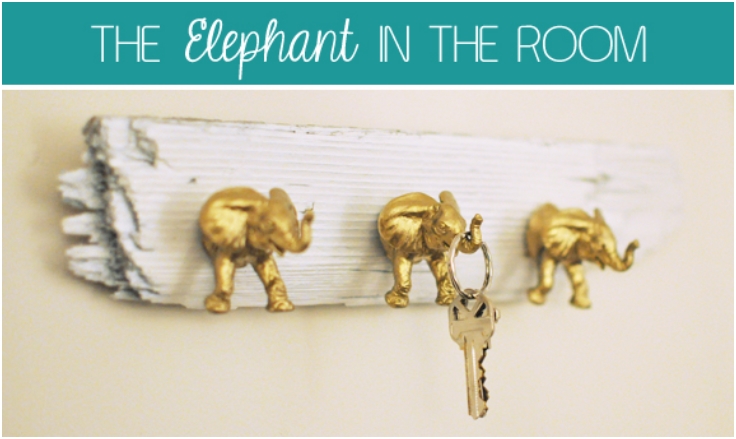 Many admire elephants for their rarity. Some even consider elephant decorations as good-luck charms. But when it comes to keys, these decorations have the power to make you never forget them. All you'll need for these astounding key hooks are some plastic elephants, a piece of wood, and some materials for your crafty hands.
Key Holder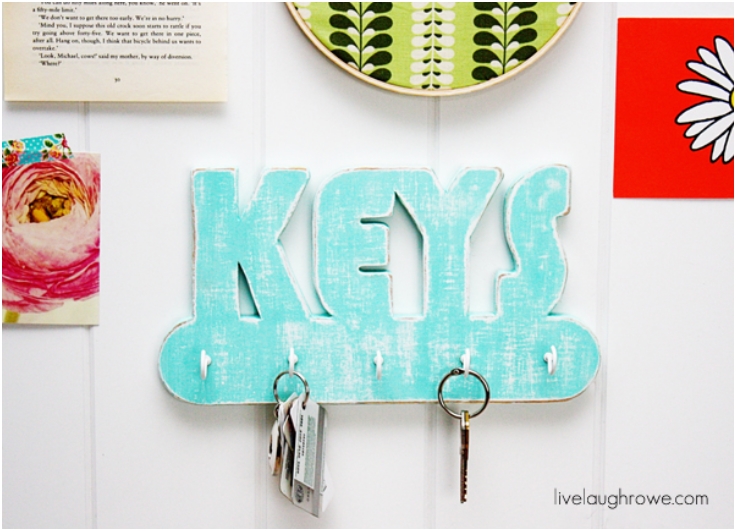 So, you think that the above key holders just aren't good enough for your forgetful mind? Don't worry, we got you covered. Once you make this key holder that literally tells you that they should be there instead of, dare we say, the freezer, you'll be on your way to breaking your habit in no time.
Never Lose Your Keys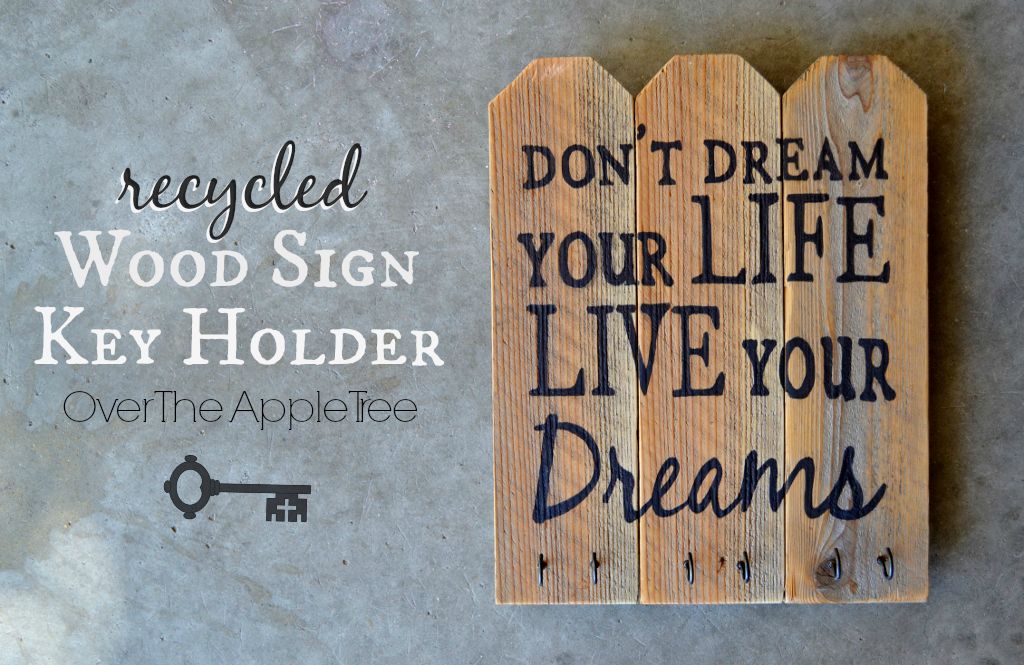 And last, but not least, for the most forgetful of minds, here comes the sign key holder! If the previous DIY project seems a bit small and hard to attract attention, this one will definitely do the job. Simply attach some boards to each other, write your don't-forget-your-keys message on it, and finally, hook your keys. It can't get any better than this.
There you have it. This is it for our Top 10 Decorative DIY Key Holders article. We hope you liked some of the simple and yet great habit-altering DIY projects we had to offer. If you're thinking of creating some of these or have some other suggestions of your own, feel free to share them in the comment section below. Until next time!