Pearls are timeless accessories that can always make you look classy and gorgeous, and they go with everything. If you have some pearl jewelry that you've forgotten about, get it out and make wonderful pearl jewelry. You don't have to use real pearls, the faux ones are just fine. They are cheap, but trust us they can deceive the beauty of the real ones.
So if you like these 10 examples, you have links that guide you to step-by-step DIY tutorials that are so easy to follow, and give you magnificent results.
Get beautiful pearl accessories made in the comfort of your home, with help of your imagination and free will. Find your old pearls, and get to work, good luck!
Safety Pins & Pearls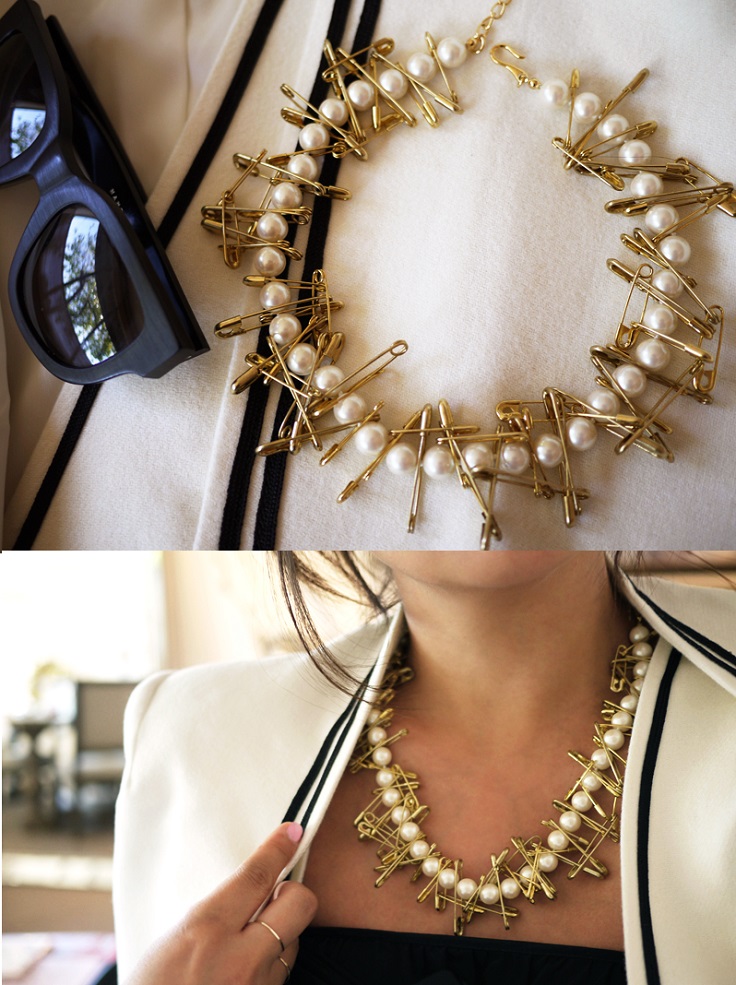 In the appropriate clothing, a pearl necklace can be worn well… yet it can be difficult to pull off. However, this is a fantastic, simple DIY update that is so cool that you'll want to wear it for nearly any occasion. If you've never worn a classic item before, add some metal pins to make it edgy, cool, and sensual all at once. Don't forget that they're used as décor by world designers as well.
Pearl Glasses
Making and wearing embellished sunglasses is a lot of fun. Turn some plain sunglasses into very stylish Chanel-inspired DIY Pearl Sunglasses. This DIY was inspired by Chanel's stunning sunglass designs. Even if you admire Chanel and all they do, it is still difficult to purchase them. So, making your own is the next best thing, right?
Pearls Gloves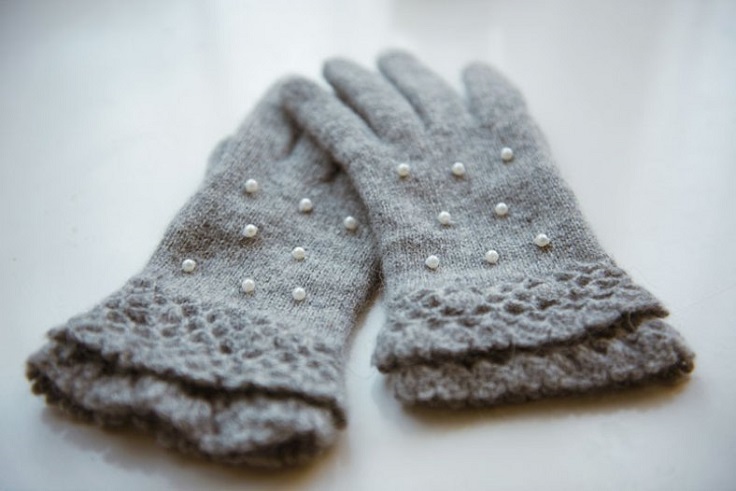 It's true that looking nice and displaying your particular style while bundling up to go outside in the winter is difficult. Gloves are unquestionably a must-have. Even if you have a few fresh pairs, you quickly become bored with them. With this simple guide, you can make your gloves even cuter. It's a quick and easy way to transform an outdated pair of gloves into a charming and warm winter item.
Floating Perl Illusion Necklace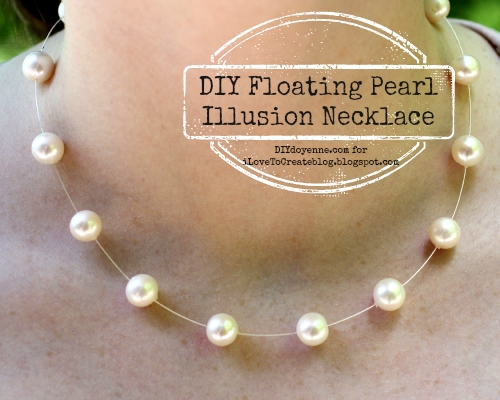 It's wedding season, and if you want to make the bride or her bridesmaids "something different," this traditional floating pearl illusion necklace is surprisingly simple! The secret to making the pearls appear to float across the neck is to use pearls of consistent size. It's a lovely way to transform your grandmother's or mother's pearls into jewelry that all of your daughters and granddaughters will treasure.
Chain & Pearl Necklace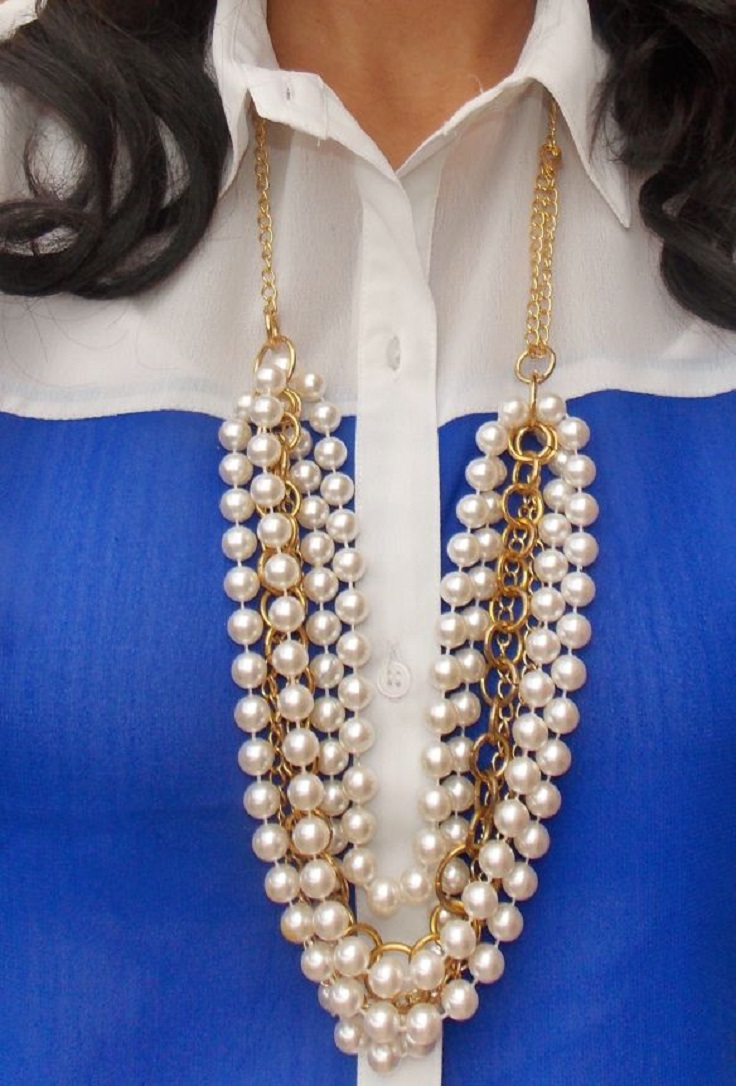 The necklace is to die for! It is a very simple way to recycle your jewelry. Use some old necklaces that were either broken or missing charms, and a long pearl necklace in your stash. Give them a new stylish makeover and reuse them perfectly to suit your style. You better think again before you throw something out!
Bobby Pins With Pearls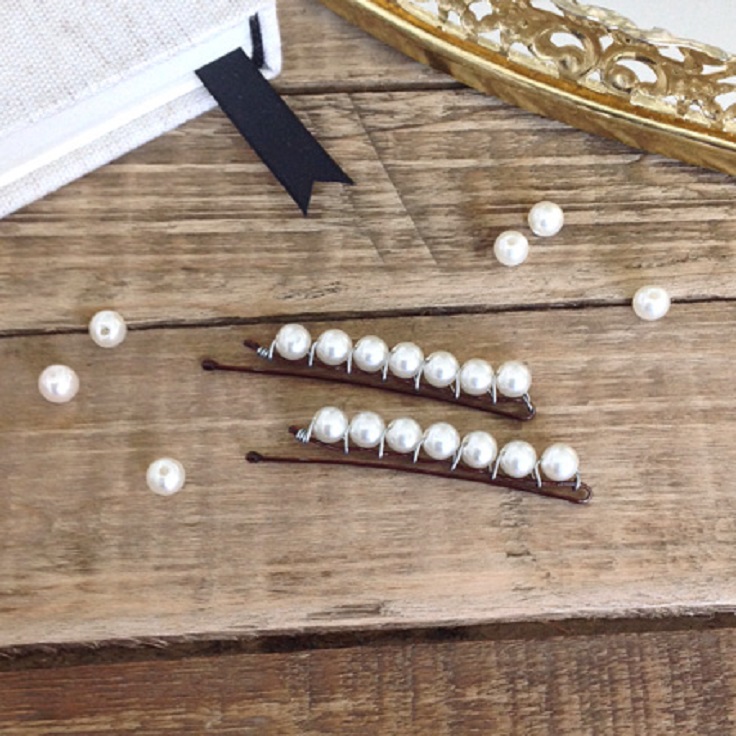 Everything looks a little more glitzy with pearls. These gorgeous pearl hairpins are such cute little hair decorations that are also quite simple to make. Using a basic wire wrapping technique, this tutorial will show you how to construct these stunning DIY pearl hairpins.
Pearl & Bow Bracelet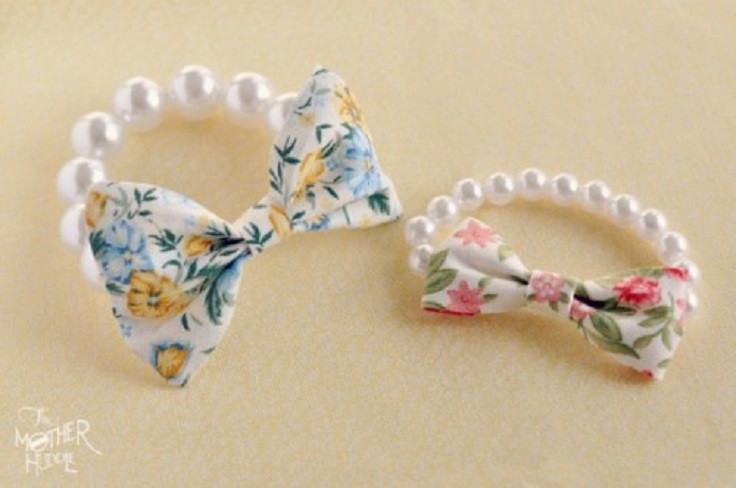 You have no idea where to start looking for a thoughtful present for the sewer or quilter in your life? Let's make a gorgeous pearl bracelet with a classic bow! All you'll need are pearls, fabric, elastic cording, stitch witchery or fabric glue, a sewing machine, a hot glue gun, and a needle with a wider eye. This bracelet would be a beautiful accent to a romantic dress. Or you can wear it as a hairband for your perfect ponytail.
Pearl Haircomb
Here is a hair accessory. A hair comb, to be precise. Make some lovely and simple hair combs at home. Why not try something different with the hair comb? Everyone uses headbands or bobby pins, so why not try something different with the hair comb? All of these variants are simple to build and use only common craft material. Something you can get started on right now!
Clustered Pearl Bracelet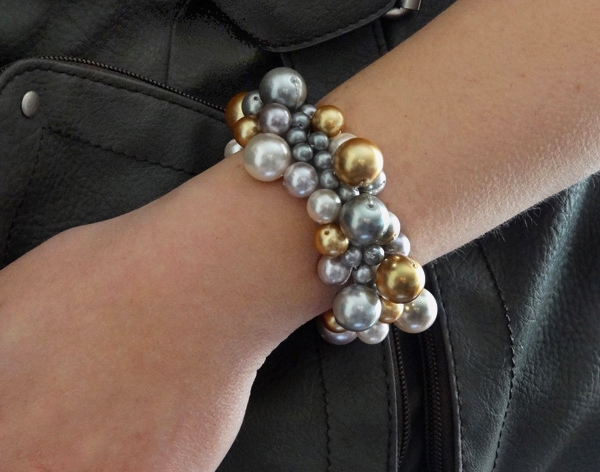 This bracelet was inspired by a designer's bracelet made with a classic jewelry technique, and of course, it costs a fortune. Since many of you cannot afford a designer's piece, we found an easy and affordable tutorial for you to make for a fraction of the price. It is simple as 1-2-3, with the pearls sewn into an elastic band. It is so cool that you can wear it on any occasion, and what is more, it is so cheap that you can make several in different colors and tones.
Pearl Phonecase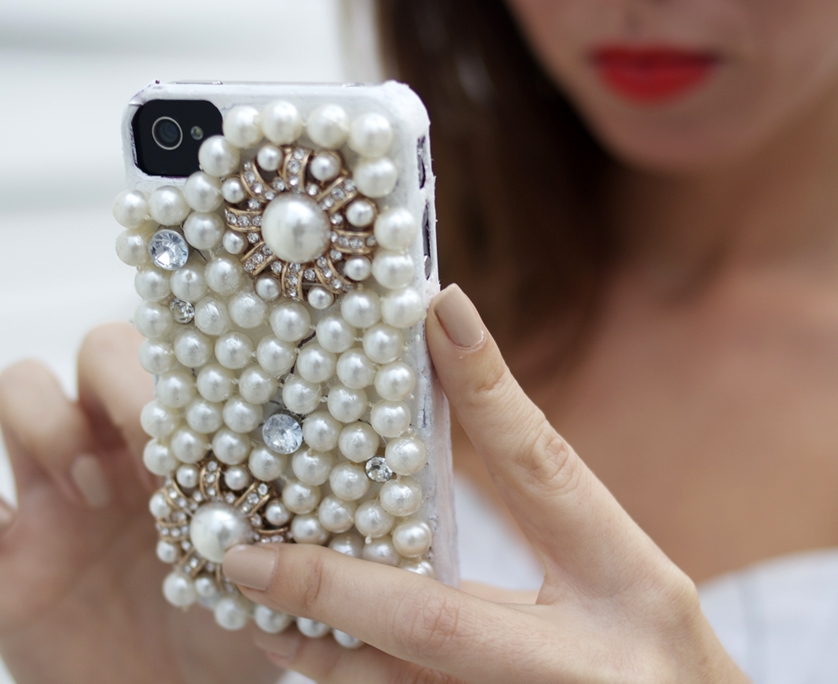 Here's how to make your own haute couture iPhone case if you don't want to get one online. Cut the backs off pearl clip-on earrings, arrange them, and fix them using strong adhesive on an old iPhone case painted with white fabric paint. Begin by cutting a faux pearl necklace and gluing the pearls in place. Fill in the pearls with rhinestones from shattered jewelry. It might be heavy, but you'll get tons of compliments from everyone!
Now that you've seen our ideas, get inspired and get crafting. And, don't forget to share your creation with us in the comments below.