Owning an apartment or a home of any kind is an absolute blessing and a dream to so many of us. However, what about if this is what you wish to increase your monthly income? Part of a job lifestyle? Then, you have already considered buying to rent.
The idea is for your home to pay for itself, and on occasion can generate you a little profit on the side. Here are some great ways to increase your profitability, without jeopardizing your savings too much and to increase value at the end of it.
Here are 10 top ways to smarten up your income; but also to make it a nicer environment for the people renting.
Window Shades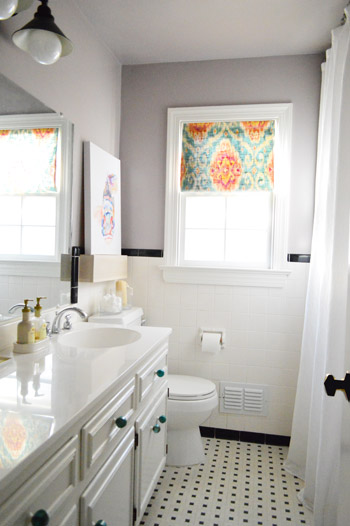 Big accomplishment requires small things. Increase 10 small interior touches and what you get are huge benefits and one big overall change. It isn't always about changing the paint on the walls, but everything else contributes to a confirmable way of living. This is a relatively easy way, and super fast too, to make a change to those small or big windows awaiting a little love and attention. So, before forking out a three-digit number to buy ready-made, or to measure shades, take a look at this it is well worth a go and will add a dramatic look to any windows within the style of the interior.
The Renters Chevron Wall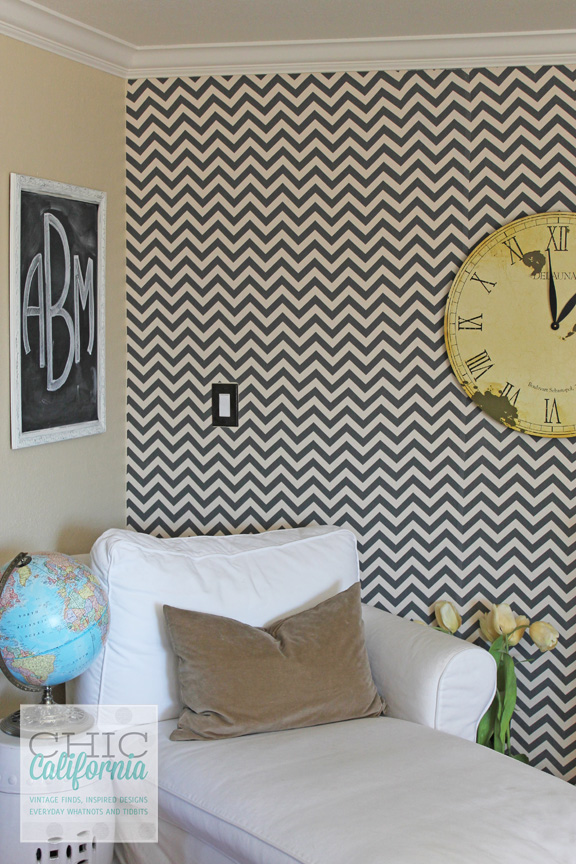 If you are after a 70-kind look and wish to 3 dimension your living space, chevron walls are the way to go. It adds texture, personality and creates something totally different making the bland-looking wall come to life. We would recommend focusing on the one wall in your living space that really deserves a big wow feature to pop the rest. We would however not recommend doing all the walls in this method as it can make the room very busy, but then again, you are the boss of your own home.
DIY "Renters" Backsplash with Vinyl Tile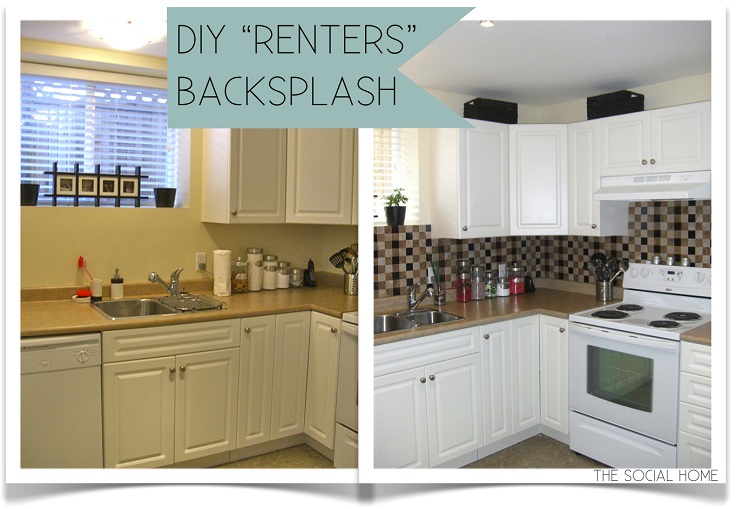 Before thinking, If out shopping for a four-figure kitchen, think twice. You would be amazed at what such a small difference does to your kitchen. And on top of that, it makes it easier to wipe away the food splashes while cooking and maintaining a clean cooking area safe for everyone to use. There is something for every taste, from just plain colors to bright and deep colors depending on what you are trying to achieve ambiance-wise. Might even consider painting the kitchen itself is made out of wood. Many things can be done, reasonably and inexpensively.
How to Make a Removable Fabric Wallpaper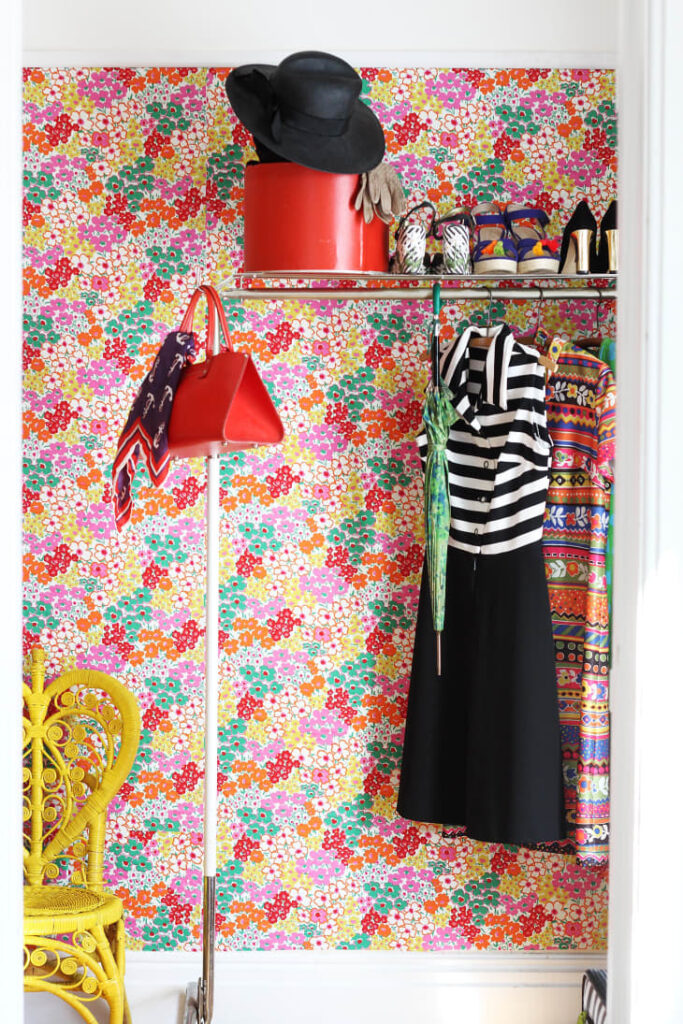 Wallpaper has been made cool again and bounced back in fashion. A decade or so ago, this really wasn't the case. It was all about white and making the home rather sterile. If you love color then wallpaper is the way forward. However, what if you like to mix things up a bit and change as you wish without having to strip the walls with big machinery and making everything super expensive, just because one day you wake up and suddenly, you want to change styles? The answer is simple! Fabric wallpaper can be removed easily making this beyond perfect if you wish to keep on trends, or simply wish to revisit your home every so often.
Jewelry Display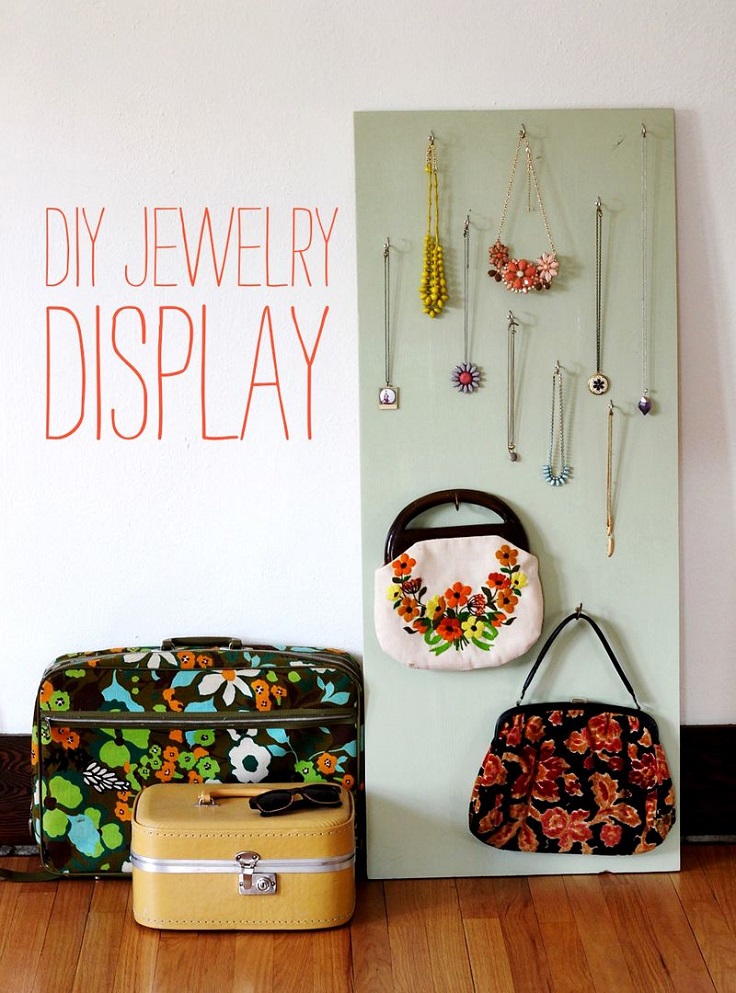 One might not wish to showcase one's best jewelry for renters, but however to showcase that they can indeed decorate a wall simply with their belongings is a great way to think about both storage, and looks. It can really make a difference by simply dressing up walls. This would be simple DIY that can be done in one morning over a nice cup of coffee or tea. Recycle any large planks of wood you may have, giving it another life, and save your cash in the design department.
Painted Chevron Pillows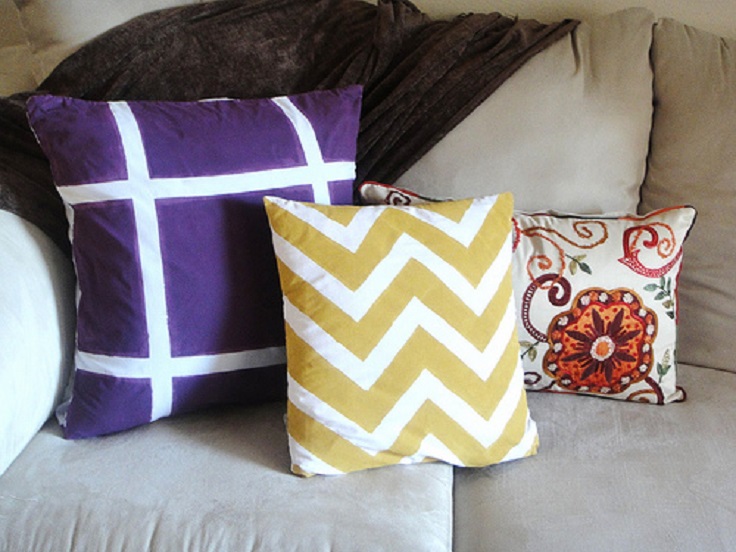 To go alongside your new Chevron Walls, this is a great way to continue the style without overcrowding the space with totally new things. Mix matches can be cool but can soon turn to an over amount of fussiness and too much for the eyes to process making it rather sluggish. Keep up with your theme at all times would be our suggestions. A simple way to make a tired-looking sofa or seating area can soon be a thing of the past is to make your own cushion covers in the very same style as the walls as an example. Put as much color as you wish to offset the color monotony within the living area.
House Plant Pots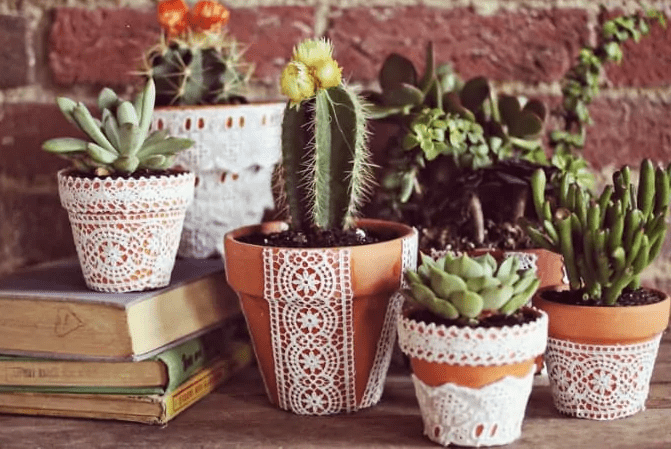 Nothing in the world says nature more than house plants, especially if you have an apartment restricting yourself from the beautiful outdoors filled with natural beauty. Plants have this magical warming, ability to create a much more peaceful environment. Those crafts are super easy to do and relatively inexpensive, and can dramatically change an interior without changing much more. We would recommend you to experiment with different sizes small and large to really add movement to your living space.
Junked Trunk to Coffee Table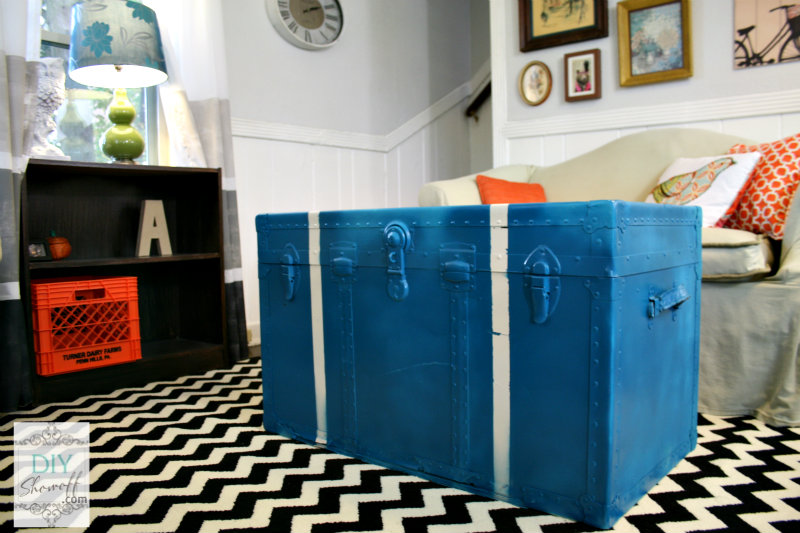 On the surface, nothing says beauty, however, if you have an eye for art and interior designing, then you'll surely see past the outside and go more towards the lines of, what can I do with it! And this is exactly that. Is to take an ugly duckling and turn it into a Cinderella. Totally possible especially with a little elbow grease and a positive to-do attitude. What they have done with a rough-looking, unloved, and uncared for a trunk, is remarkable and gave it a new life standing out proud in your room. Any style and color can apply to the very same idea, just get creative and understand your space's need.
Wall DIY Picture Frames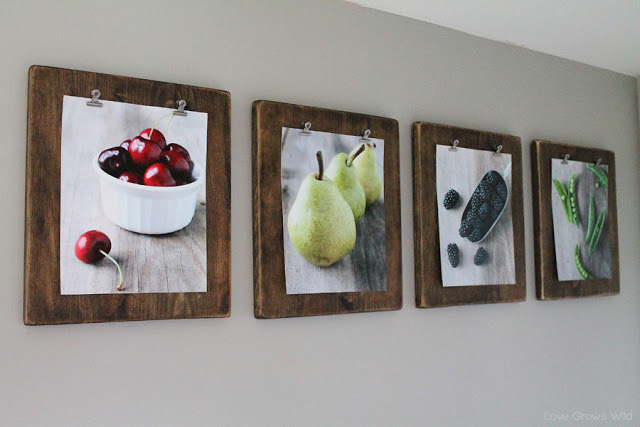 If you wish to have your tenant feeling a sense of home, in your home while rented, then you might consider giving it some for their personal belongings without starting drilling holes everything to make your home feel more like theirs. We all love pictures although we do have our smartphones to hand, nothing says memory like an old school photograph. Easy to do, adding bags of personal character to anyone living under "your roof".
Bright Chair Makeovers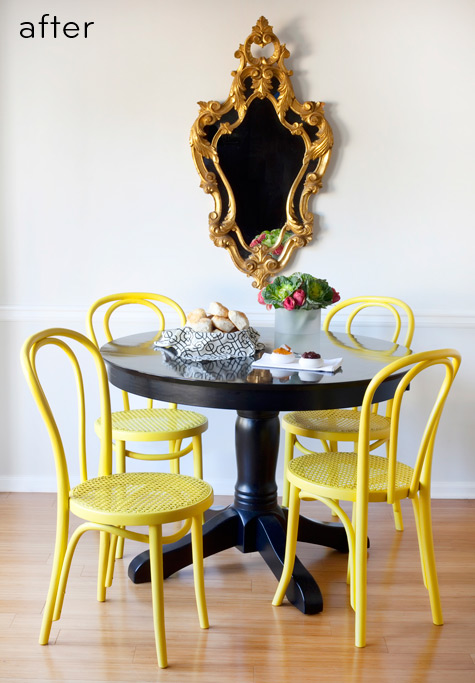 It is unbelievable to even start contemplating how much personal stuff we either threw away or handed over to someone else. It is even more unbelievable to understand that with a simple spray can, and a few coins in the pocket what can be done to something frankly, demoralizing! This example uses chairs that fit somewhere totally unloved, but what if you wish to spruce your day on a severe budget. Get spraying paint! Prime coat base color, then get something with color and change the dynamics of the room.