If there is one thing that all women love, it's shoes. We simply must have a pair of shoes for any and every occasion, which means always buying new shoes, packed in neat boxes. That leaves us with a lot of unused shoeboxes that only take up our precious closet space. And once we run out of that, we find ourselves with a large pile of waste that needs to be gotten rid of. Looking at the fine, yet sturdy cardboard, one feels it's a shame to be dumping shoeboxes.
But, instead of throwing them away, why not reuse them into something that is truly useful around the house and makes our home more organized and beautiful? Shoeboxes can be transformed into many different things, and you can find out how with the help of these top 10 tutorials for reusing shoeboxes.
Recharge Station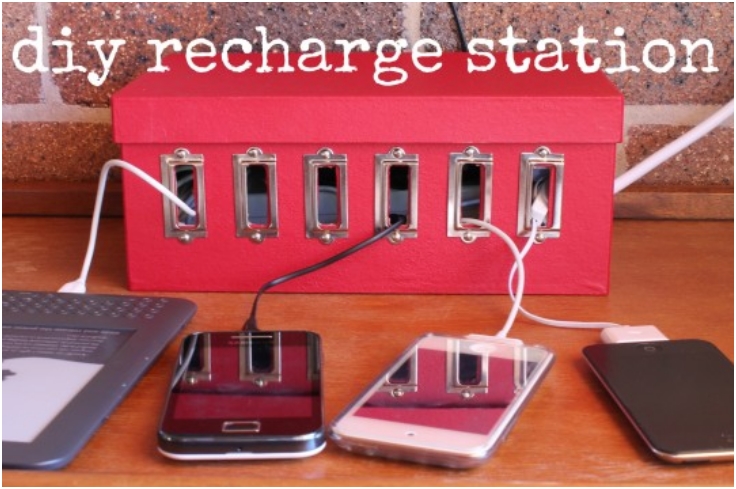 At the end of a long day, or a long week, we all feel the need to wind down for a bit and maybe recharge. No, not just ourselves, but our phones too. When you have multiple devices in the house, charging looks more chaotic than it really should be.
Ribbon Storage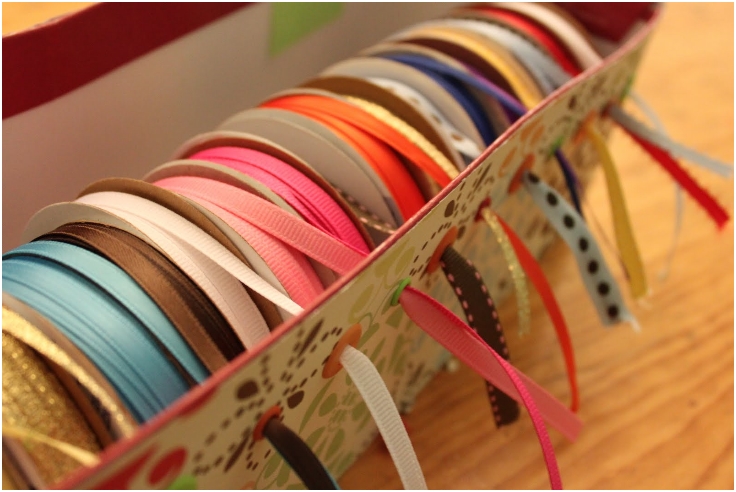 Ribbons tend to be simple, but fantastic accessories. Yet the thing about them is that they're nowhere to be found when we need them, but all over the place when we're looking for something else. Lo and behold, your very own ribbon organizer!
Picnic Basket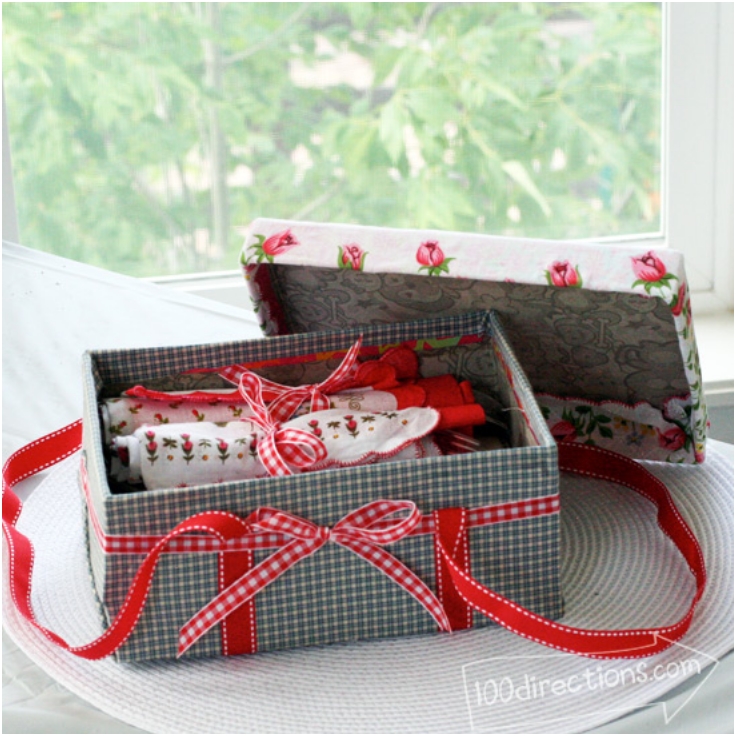 Life is no picnic. Especially when you have a multitude of shoes to choose from, and a ton of shoeboxes to figure out what to do with. You can, however, decide to throw a picnic anyway, and bring your fanciest cutlery in the fanciest of shoeboxes.
Photo Projector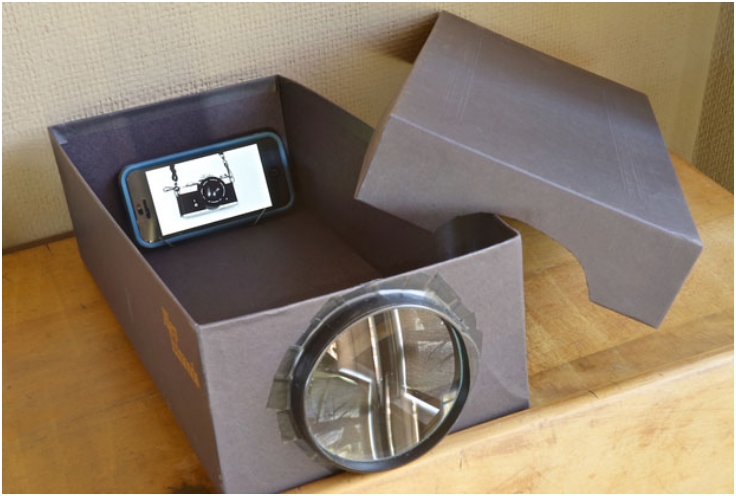 First, you put a big whole in the box. No, that's not going where you think it's going. We bet you've always wanted a projector in your home, but those pesky things are expensive and high-maintenance. Now you can have a low-cost solution that you won't feel guilty about rarely using.
Bracelet Box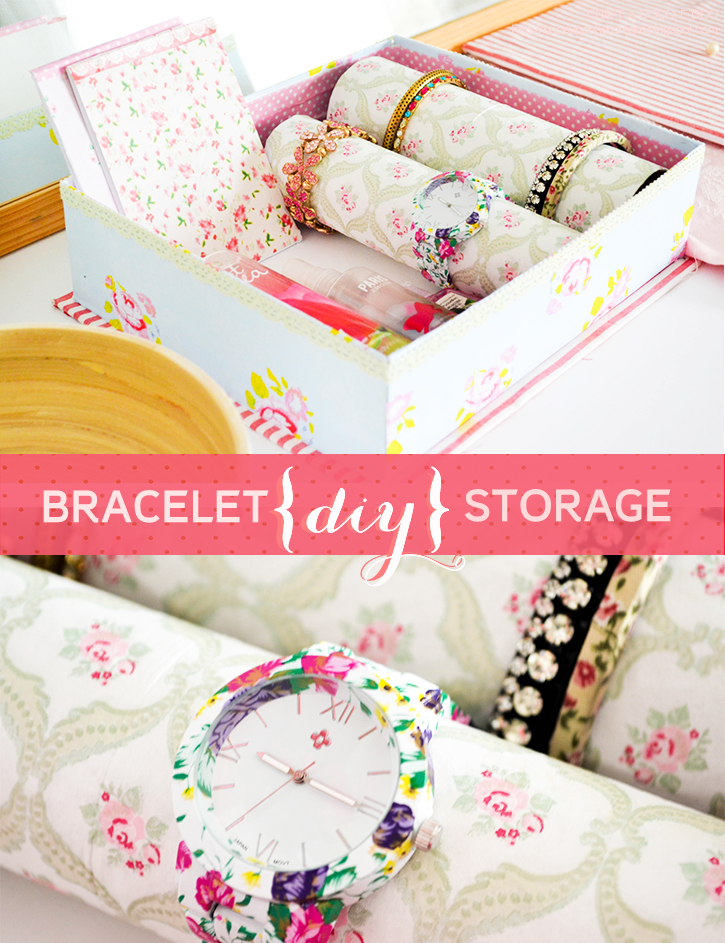 You know what's something you never knew you needed? A nice, shiny, colorful bracelet box. If bling is your thing, this is the most blingy thing ever. On top of that, it's a really neat way to store just about anything that goes on your wrist. Yes, even handcuffs.
Sewing Kit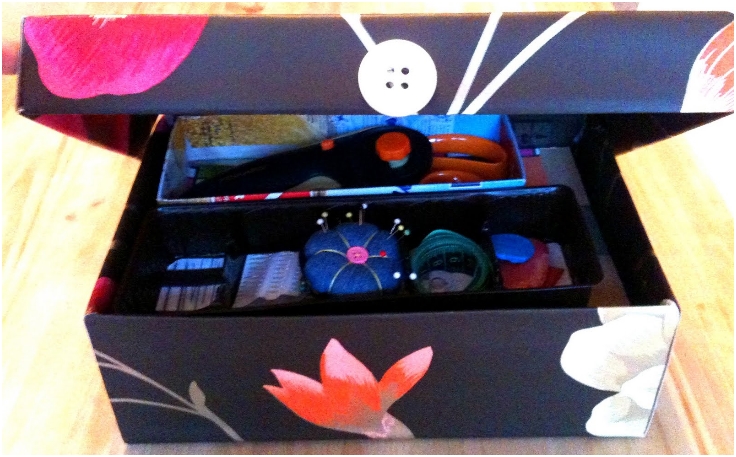 Who put a pin in this box? You did, or rather, you will, once you follow the instructions and put grandma's cookie-box-turned-sewing-kit to shame! With a sewn button on the lid, no one will ever mistake it for anything else.
Chopstick Box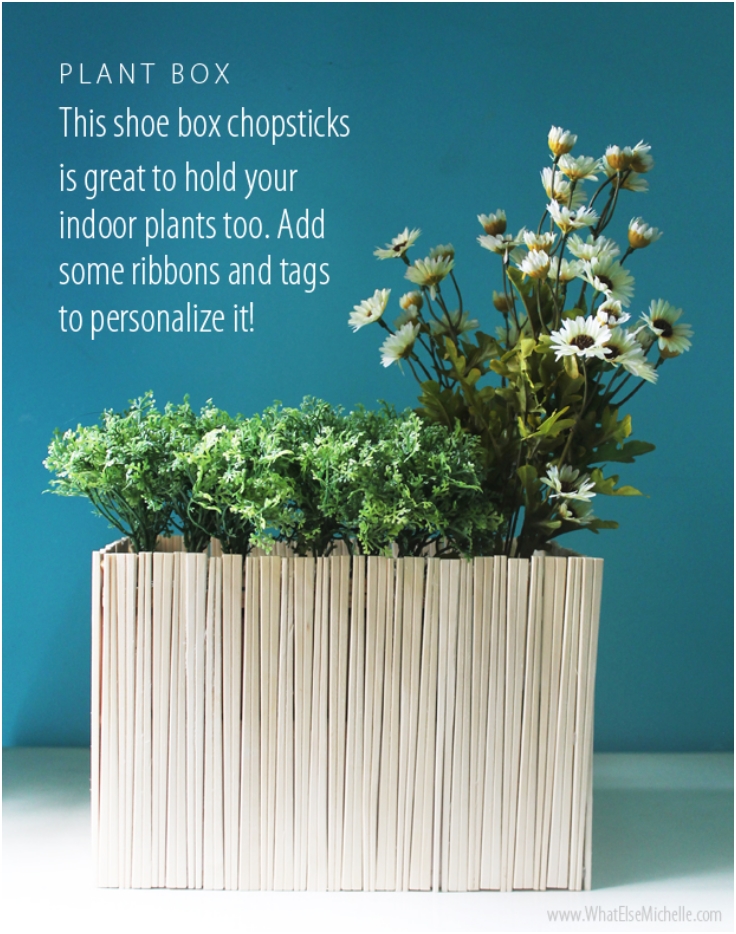 A time to be planting, a time to be ploughing… Or simply a time to make an awesome planter out of a shoebox! Whatever your mood might be, rest assured that your plants will be in safe hands. Or in this case, chopsticks and shoeboxes.
Wall Clock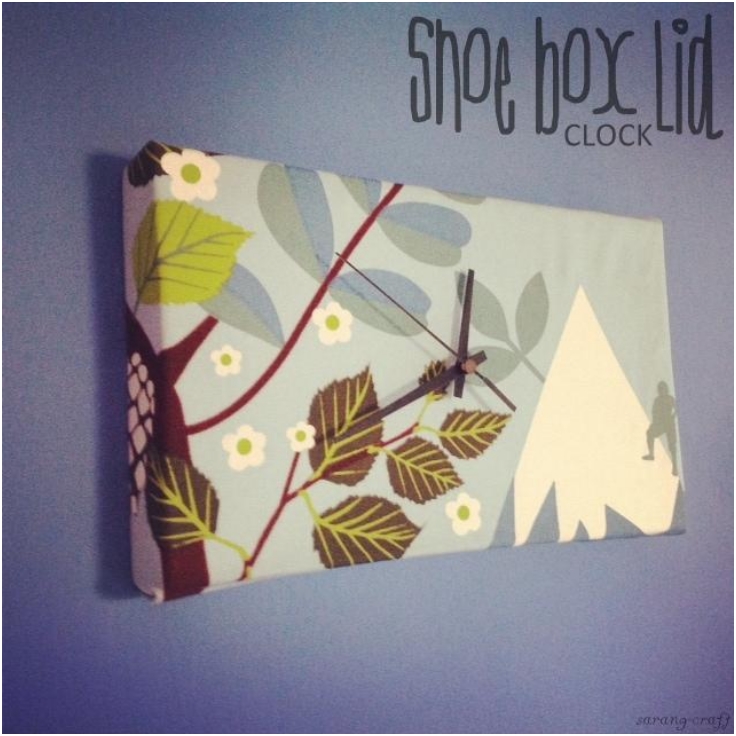 'Look, a clock. We don't have that in America.' Ron Swanson's famous words may come to mind when looking at this concept, but that doesn't mean you shouldn't go for it. In fact, it's an easy and affordable solution to upscale the décor in any room.
Wall Shelves
Who doesn't like wall shelves with tasteful elements on them? When you think of enclosed, 3D wall decorations, you practically want to touch your shelf. Well, now you literally can.
Mini Wall Art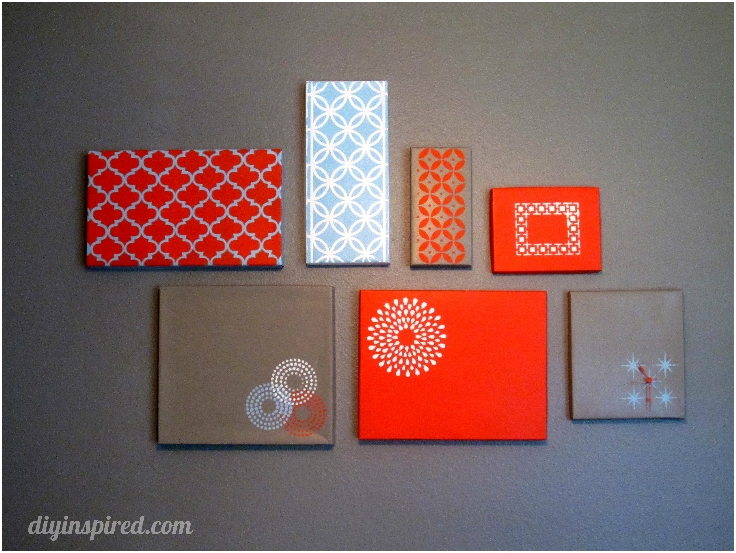 Yes, we know what a nuisance empty and naked walls can be. More often than not, covering them up is more trouble than it's worth. Shoebox lids are a simple and practical way to address this with minimum fuss.
What do you know, we are now at journey's end. It's been fun, but now it's time to wrap it up and bring this whole thing to a close. What do you think of our list? Is there anything that especially catches your eye? Are there any ideas you'd like to share with us? You're in for some good news, because that's what the comment section is for. Go right ahead and feel free to tell us what your thoughts are.