Tired of looking at your old and torn furniture, but don't have the budget to buy a new one? Time did its toll on your favorite chair, yet you don't have the heart to throw it away although it looks ready for the junkyard? There is a simple and amazingly affordable solution to these problems and all you will need is a little skill, time, and a lot of fabric.
The only way to bring back life to your furniture is to reupholster it. Don't think you're up to the challenge of upholstering? You will change your mind when you see how easy and fun it is after checking out our top 10 DIY projects for furniture upholstering. So wait no longer and refresh your home with your "new" old furniture.
Nursery Glider Rocking Chair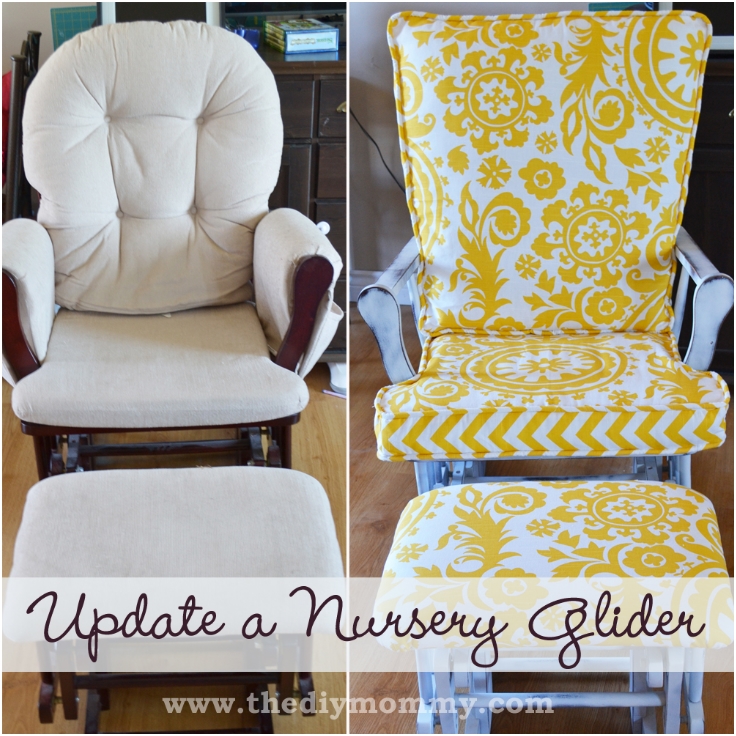 via thediymommy.com
Had a special chair you enjoyed very much but is now looking somewhat a little outdated in your recently decorated home? This is a perfect way to reuse and rescue a once-beloved chair from the brinks of fashion extinction into a vibrant piece of furniture you will be proud of once again; fitting in the refreshed environment you're in currently. Your newspaper and TV moments will never be the same again sitting on a brand new chair that can be cherished for many years to come.
Black And White Upholstered Bench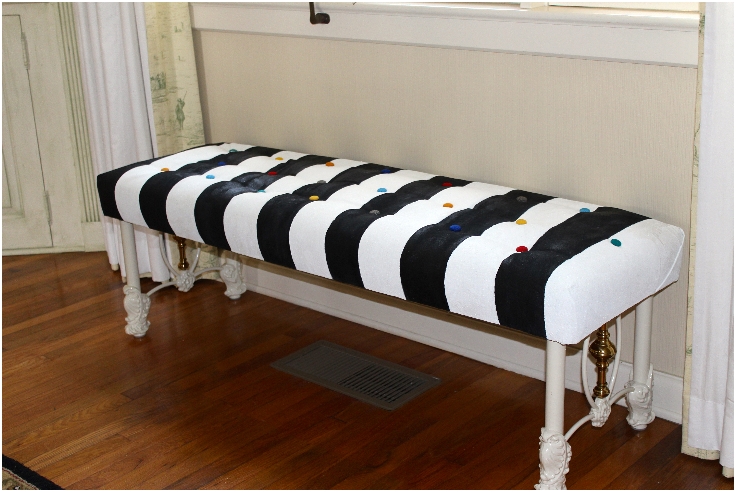 via laurenkellydesigns.wordpress.com
A bench can really dress up a boring or a not-so-exciting area of the room that is somewhat dormant. Usually used for either underneath a large window or perhaps in your bedroom at the end of the bed frame, this is a perfect touch that will add substance to your living space, without intruding on space so much. This black and white zebra or piano keys-like finish will add much-anticipated fashion to your space. Perfect against most colored walls too and a design that will not offend the eyes nor be out of place within your 21st century home.
Upholstered Toddler Daybed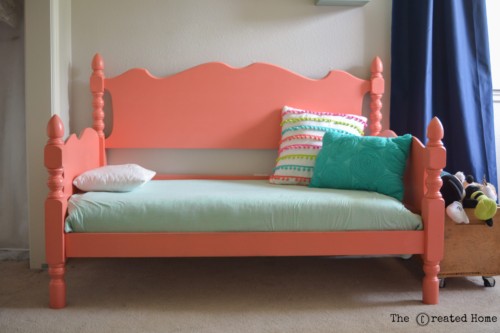 via thecreatedhome.com
We all have our young children and especially the girls wanting the entire universe to be painted in pink. And sometimes this can be tricky to find the perfect "whatever they wish to have". So, this is a great way to have fun and create something they would love you forever. Well, until they decide that pink is no longer cool. Then look out for yet another one of our TOP 10 DIY stories! It's great to reuse and we believe the world doesn't take advantage and see the bigger picture. Visualizing this bed from what it looks initially to the vision you might have is hard but fear not, and see past the dull-looking outlook.
Upholstered Tufted Ottoman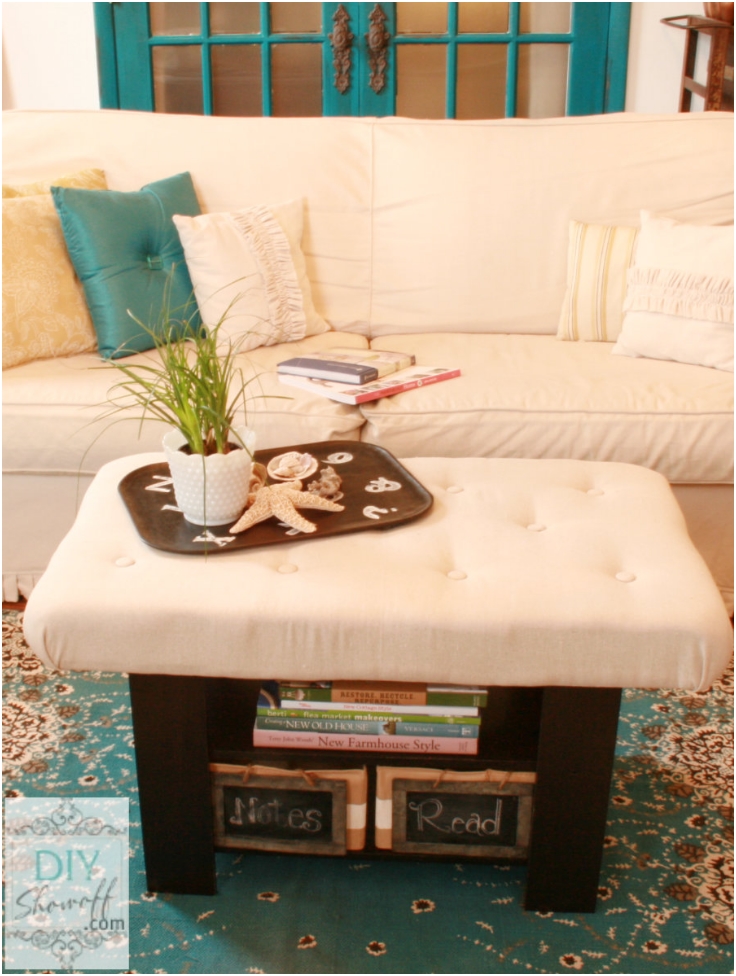 via diyshowoff.com
A lot of us have this one not-so-special coffee table that we have always wished to refresh as opposed to simply disregarding it in the dumpster bins. It's fascinating what can be done to a living space when implementing positive changes to it and usually gives us a feeling of a new home. This Ottoman does exactly the trick. Transform your unloved coffee table into an artwork you'll be proud of. Choose a style that matches your sofas and overall surrounding.
Pink Upholstered Headboard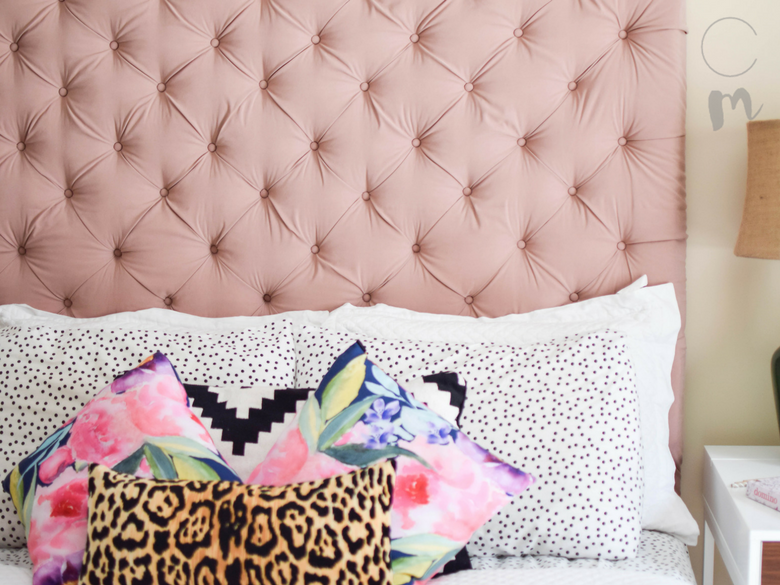 via chicmisfits.com
Wish to have a makeover done to your bedroom but do not wish to go with having to repaint the entire room? A splash of color is perfect to lighten or brighten the mood of your sleeping space that is so important. Whichever color you chose has to be one that reflects who you are. Before doing anything, check the hidden meaning behind colors as, after all, they affect the way you sleep and wake. It's also perfect to have more contrasting elements within your room also creating complex textures.
Reupholster Outdoor Chair Pads Cushions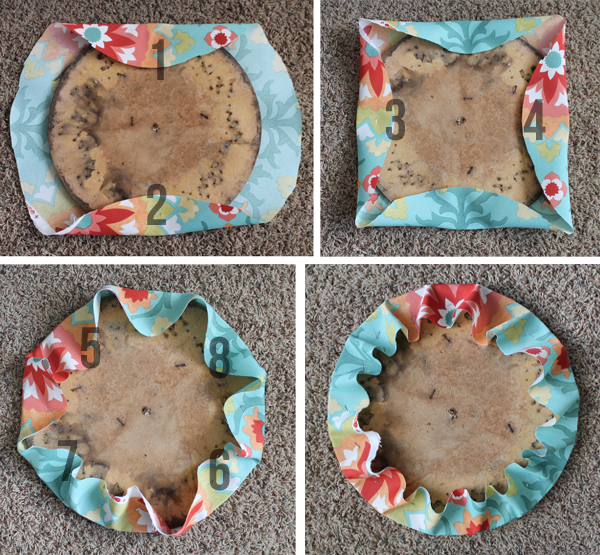 We all love the outdoors. Well, most of us like to believe. But, can a breath of fresh air really be enjoyed on tired-looking sitting equipment? The sun is out, you wish to enjoy your garden and get yourself a little picnic going but dread the style of your tired-looking cushions? Outdoor space is vital if you have a garden as it really does dress it up immensely. Give yourself some time off and get your hands a little dirty. You will love the fend results to ordinary chairs to begin with turned into art within your own homegrown proud and joy garden.
Reupholstered Steelcase Chair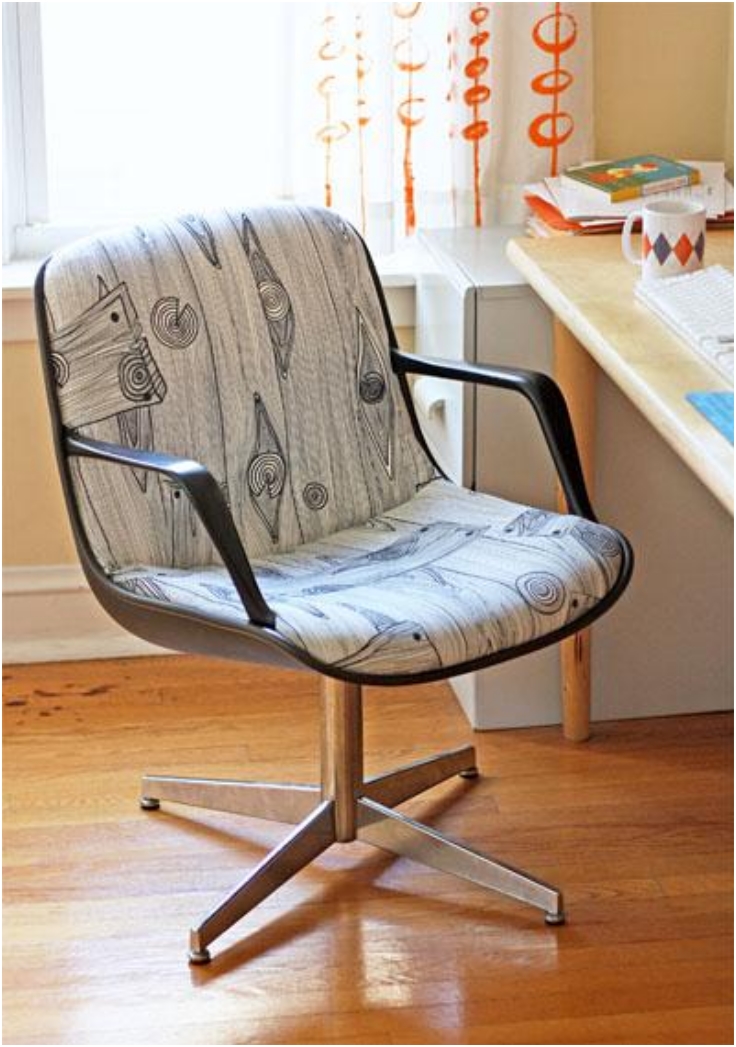 via howaboutorange.blogspot.com
The 70s was a very cool and trendy era but as for some of the home and furniture styling, not everything was as spectacular as headbands once were back then. This chair can be perfectly used as a desk chair bringing a little more love and comfort to your work or as a chair the family can enjoy sitting around in the living altogether. Naturally, as with everything, choose a fabric that suits your interior design the most. The metal could be a little rusty from humidity so apply a generous amount of anti-rust formula clearing out any imperfections.
Dining Chair Do-Over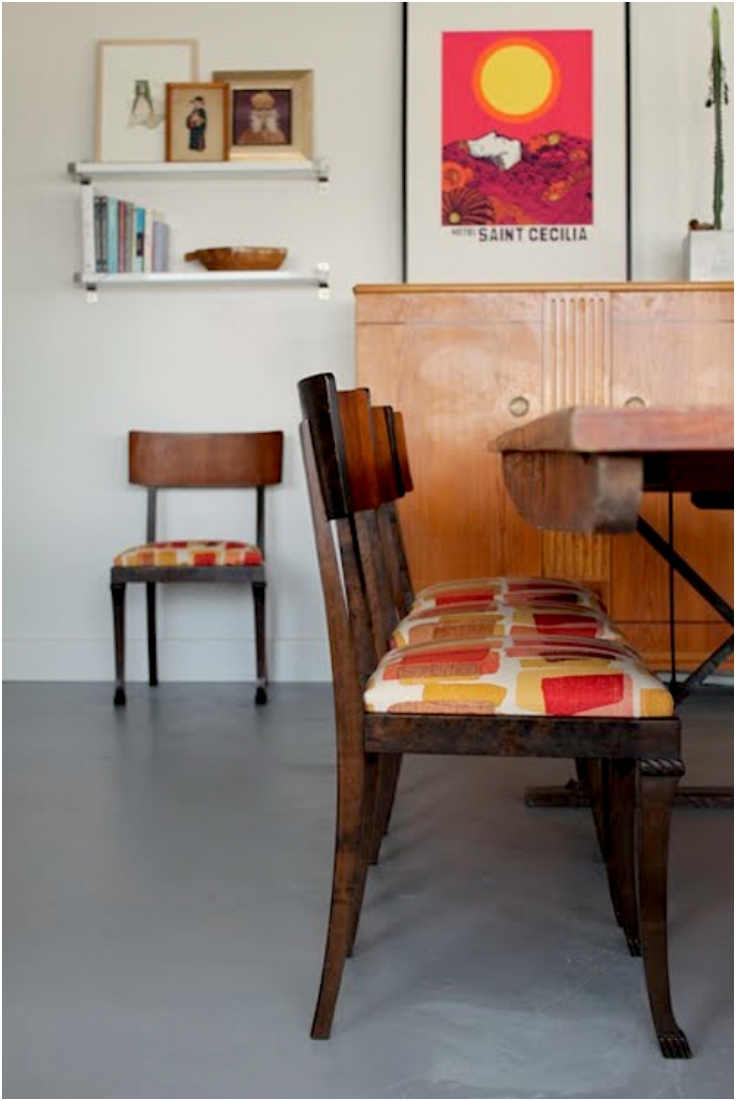 via designsponge.com
If we are honest, eating is one of the most important parts of dinner and life in general. It's a time where the family can meet all together and talk about how the day went from past anecdotes. So naturally, the way you are comfortable at the table makes all the difference. It is important that this brings you comfort and fits within the style of your home. It is a great way to make changes to any room simply by looking after the covers and foam of the seats. Give your bottom a treat and give yourself the importance of being around the diner table.
Re-upholstered Swivel Armchair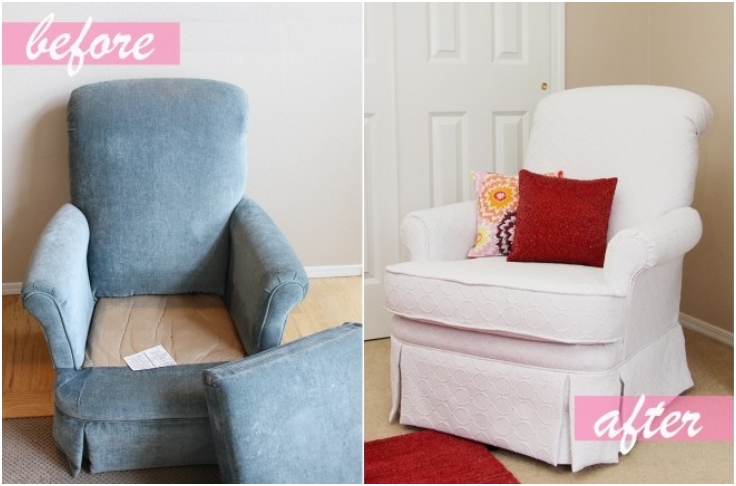 We can all benefit from our grandparent's furniture when they believe we require the most, say we moved into a new house or apartment and we wish to take a little history with us. But history doesn't always mean that we must take the 50s into our homes where we wanted a reasonable contemporary look and feel. Velvet is lovely but perhaps in someone else's home. In yours not so much. This is a great way to keep memories in an environment that will make you feel comfortable and match your character. Embrace the new life of your without a doubt love for this armchair.
Re-upholstered Couch
via doityourselfdivas.blogspot.com
It's always a nice thing to renew the environment of your home and living spaces but at times this means and involves a lot of money. And it also means getting rid of a perfectly great frame in the first place. So what not give your once beloved cough a new life? And in the process of it all, the proudness of having done it yourself? Nothing is more pleasing than sitting on the sofa, doing the things you love to do best whatever they may be. Use fabric that best suits your personality and indoor environment. Take it as a white wall where creativity has no obstacles.