The Roman Shade is a type of window coverings, the simplest and one of the oldest window treatments with a flat shade that can be raised or lowered with a cord. Roman shades are so named because of the large retractable awnings used in Rome's Coliseum for sun protection.
These shades were held out on large poles and "pleated" back on themselves when retracted, much like modern roman shades work. Roman shades are available in a variety of styles. While the body of a Roman shade is started as flat and smooth, today, there are various styles from Relaxed to Pleated and Hobble.
Moreover, many different kinds of materials, from wood to fabric, can be used to create Roman shades and natural materials such as bamboo. And why buying Roman shades when you can make them?!
Here are the top 10 DIY Roman Shades ideas to inspire you to use them in your home and give the finishing touch to rooms!
1. Tulip Roman Shades
One interesting style of Roman Shade is a tulip, which is very simple to make. All you have to do is to take the right measurement of your window. You can find here all the supplies that are needed for this type of shade.
2. Relaxed Roman Shades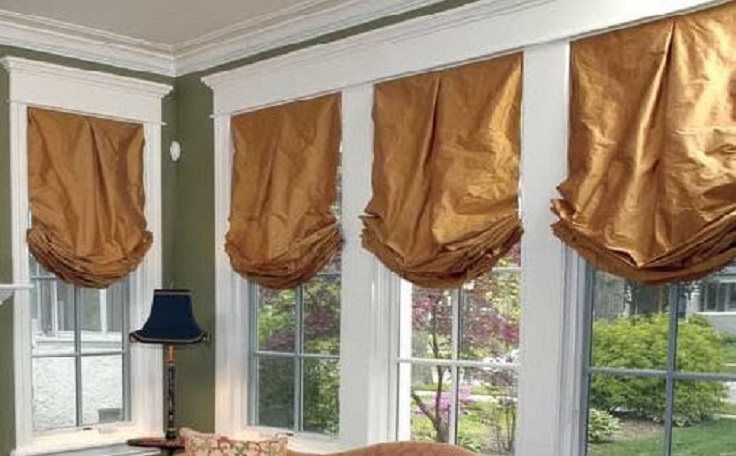 via sewcrazybrand.worldpress.com
For the elegant look of your living room, you can make these beautiful relaxed Roman shades. Different types of fabric with a variety of colors can be used for this type of shade. Here is a step-by-step tutorial that explains all the details.
3. Printed Roman Shades
via bhg.com
You can embellish a piece of fabric with a DIY stencil. In this way, you will obtain Roman shades with your favorite text or short quote that you would like to memorize. Print letters one per page in your preferred font.
4. Bamboo Roman Shades
If bamboo is your favorite material, you can use it even for making Roman shades. This is an easy project, and it doesn't take long to complete; you can customize your bamboo roman shades to perfectly fit your window.
5. No Sew Roman Shades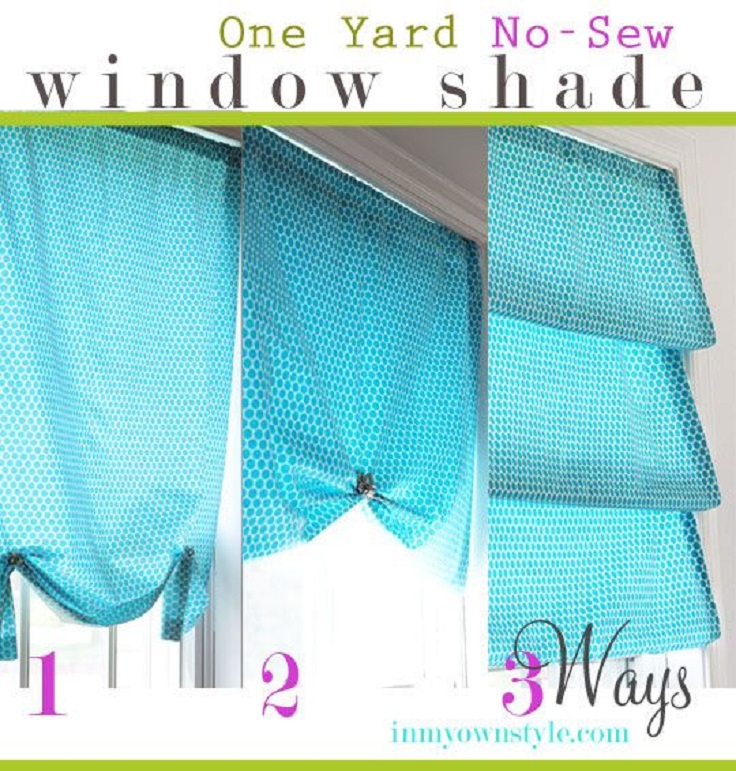 via inmyownstyle.com
Clever and extremely creative idea for DIY Roman shades, which can be styled in 3 different ways. It is very easy to perform, and the best part is that no sewing is required. Nice right?
6. Roman Shades With Mini Blinds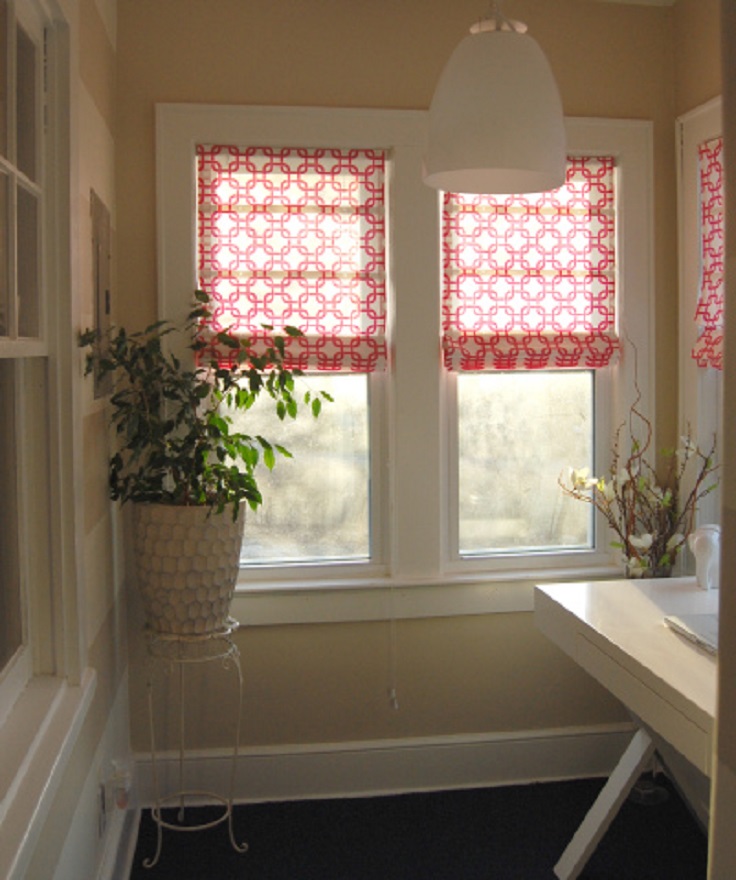 via made2style.com
Mini blinds are incredibly functional but not particularly beautiful. If you are looking for a way to spruce up your window treatments, try making some pretty Roman shades using the mini blinds you already have!
7. Roman Shades With Wooden Dowel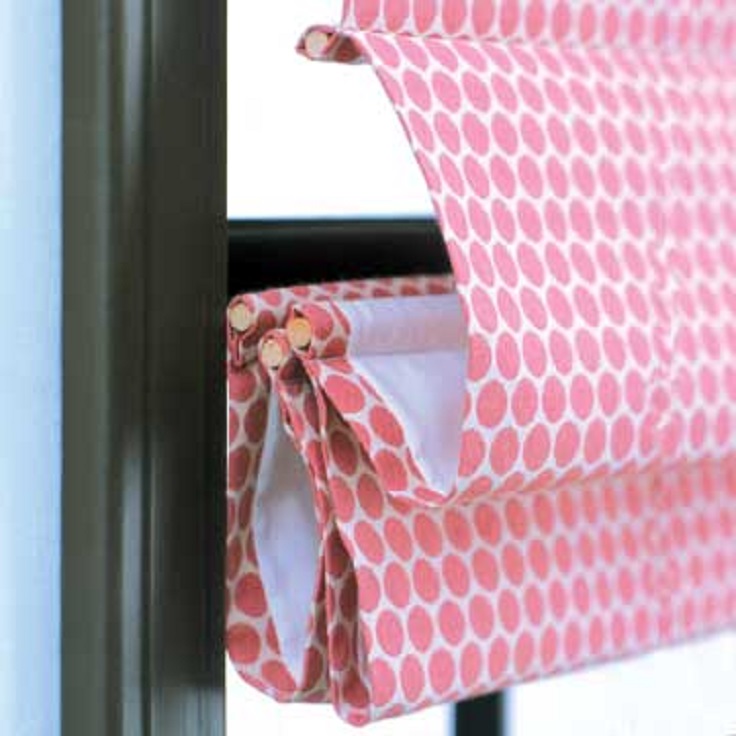 via bhg.com
The right window treatments can add so much to a room. If you have a window in need of a little extra something, bring it to life with this easy Roman shade tutorial. In this case, wooden dowels were used for making pleats.
8. Fixed Roman Shades With Ribbon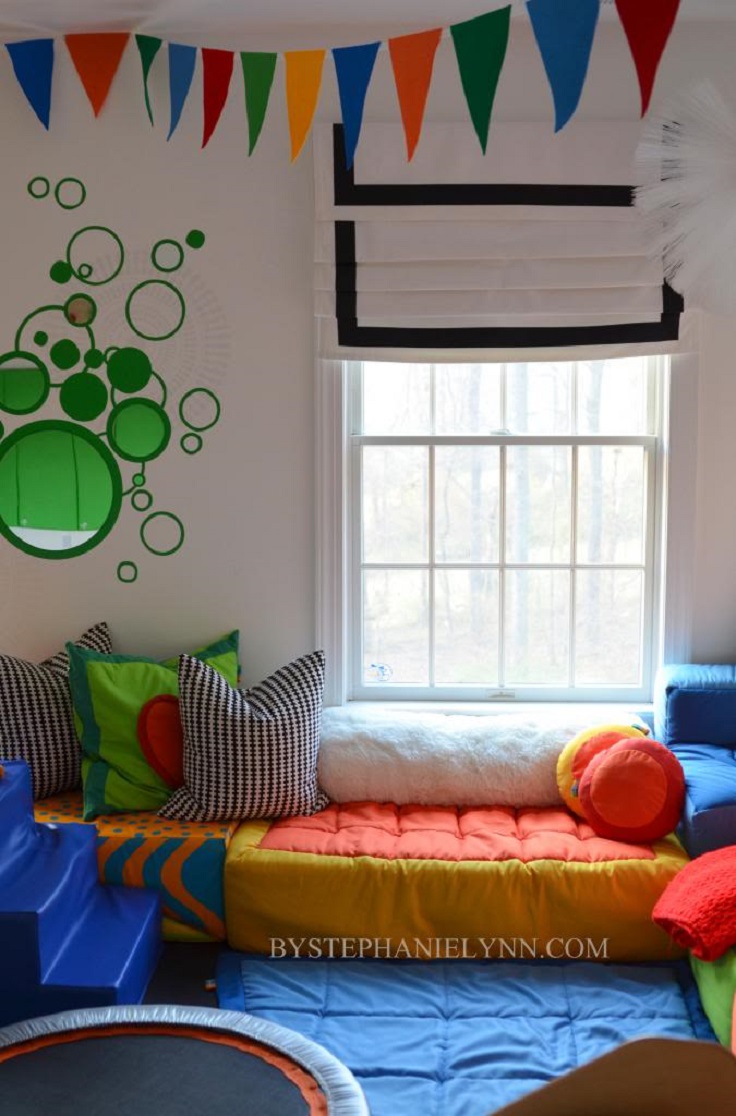 Simplest and quickest DIY project for making fixed Roman shades that are actually fake because they cannot be raised up or down, opened or closed– its only function is to look pretty since it is not intended to raise or lower it for light control.
9. DIY Roman Shades With Grommet Detail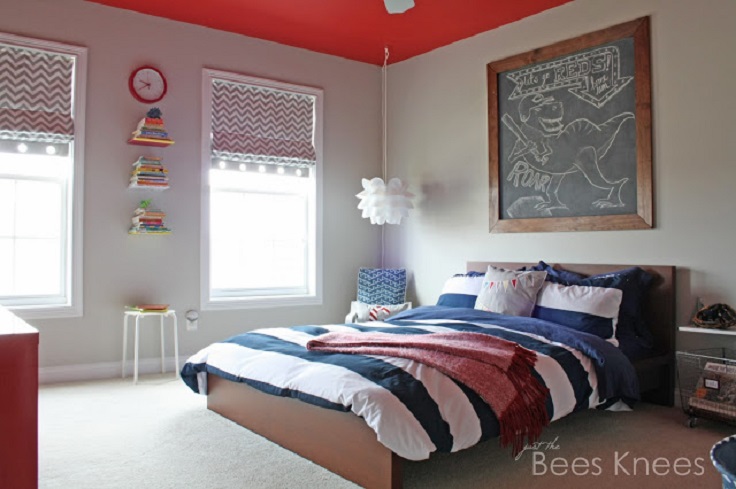 If you like to add more to your Roman shades, you can simply make some additional decorations. Here is one idea to add trim on the bottom with grommets as a decorative detail. It is the perfect final product!
10. Formal Roman Shade
Deep bottom pleats and a patterned fabric give this shade an elegance suited to traditional rooms. These Roman shades are designed to remain partially raised, accentuating its lovely form. A lightweight cotton liner instead of blackout fabric lets the floral design sparkle in the sunlight.