Traditionally a man's piece of clothing as part of the classic three-piece suit, the vest has recently taken a stronghold in women's fashion. If layering is your preferred clothing style, the vest is the perfect item for you and you can also wear it when you're feeling a bit cold, but not too much that requires wearing another sweater or a jacket.
The vest has evolved in many shapes and sizes and because of that, it can even be considered as an accessory to your outfit. Since the vest is a very easy clothing piece to make, we give you the top 10 vest tutorials in order to add the perfect vest to your wardrobe.
Warm Floral Vest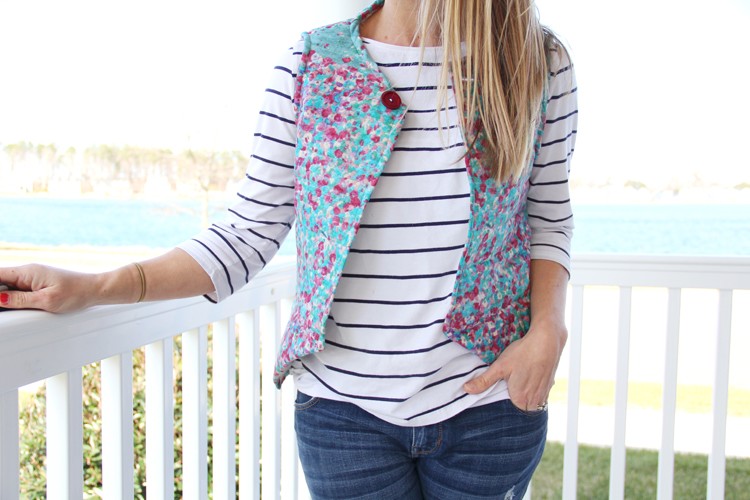 Have you ever been inspired by other people's clothes and thought, 'Man, I wish I had such a thing?' Well, it happens. If you recently happened to walk in the park and see a 2-year-old wearing a trendy floral vest, you can sew it yourself with this design. All you need is some quilted fabric, the skills of a beginner, and some goodwill.
Easy Knit Vest Tutorial – No Sew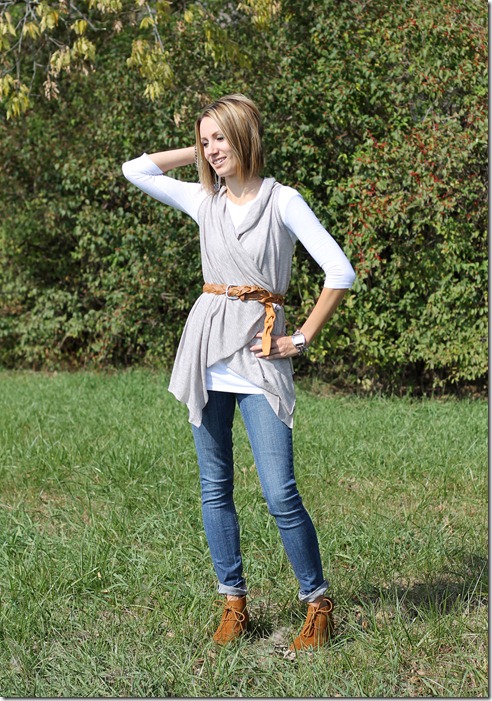 Do you need a last-minute vest? Here is one. Get a piece of cloth wide enough to hug you, fold it in half, cut out the slits for the armholes, and put it on to measure the length. Cut it in the length you want, or leave it off as it is. You're ready to go!
Sweater Vest Makeover – With Faux Fur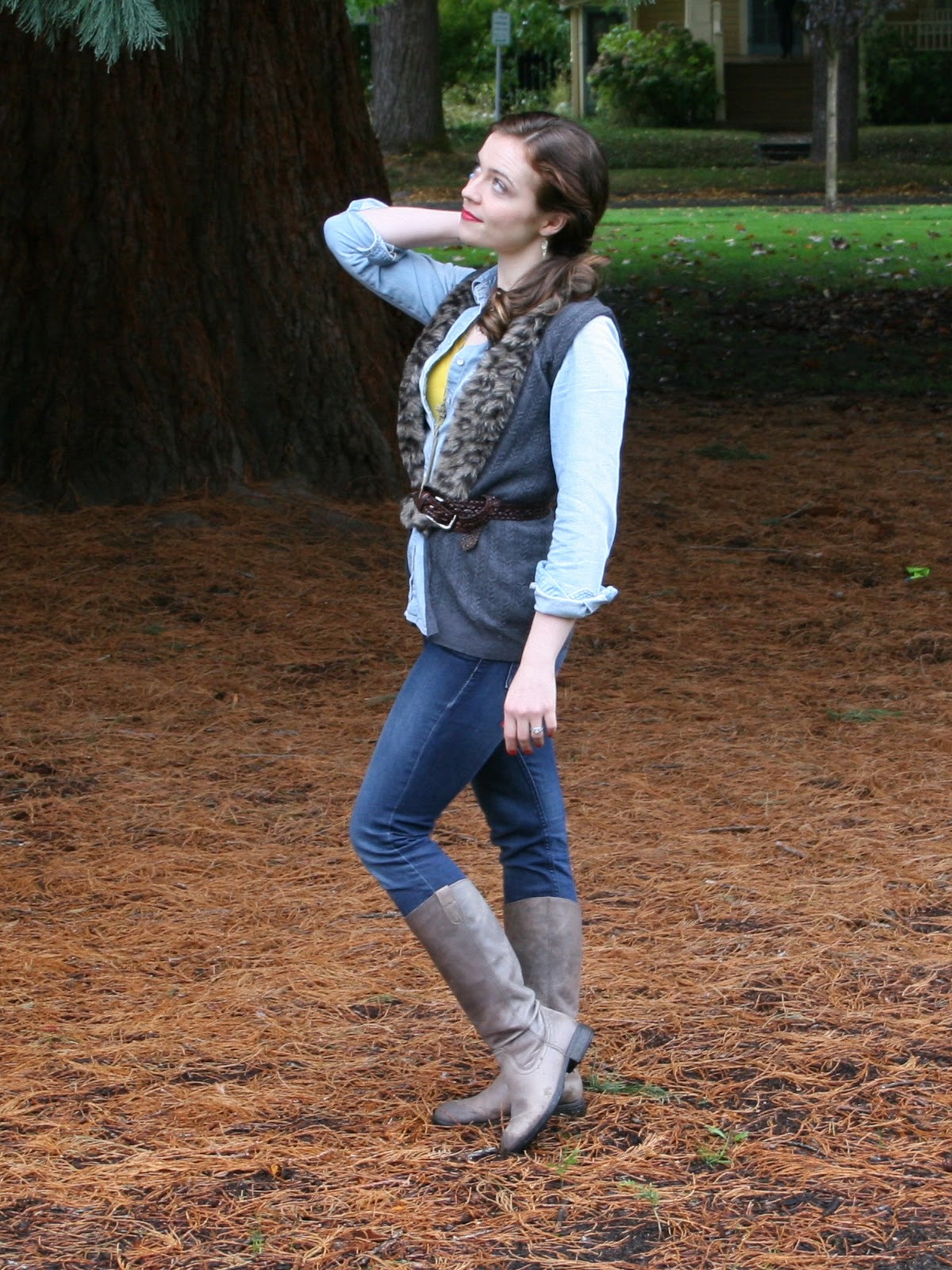 There is an old, but never worn sweater vest left from your father, but it is too boyish for you to wear and too old-fashioned for your partner. With this tutorial, you can turn it into a lovely faux fur vest for you or your daughter. It requires a bit more skills, but it is not something you cannot make with a little bit of more effort and care. All you need is to believe in yourself.
DIY Fringed Vest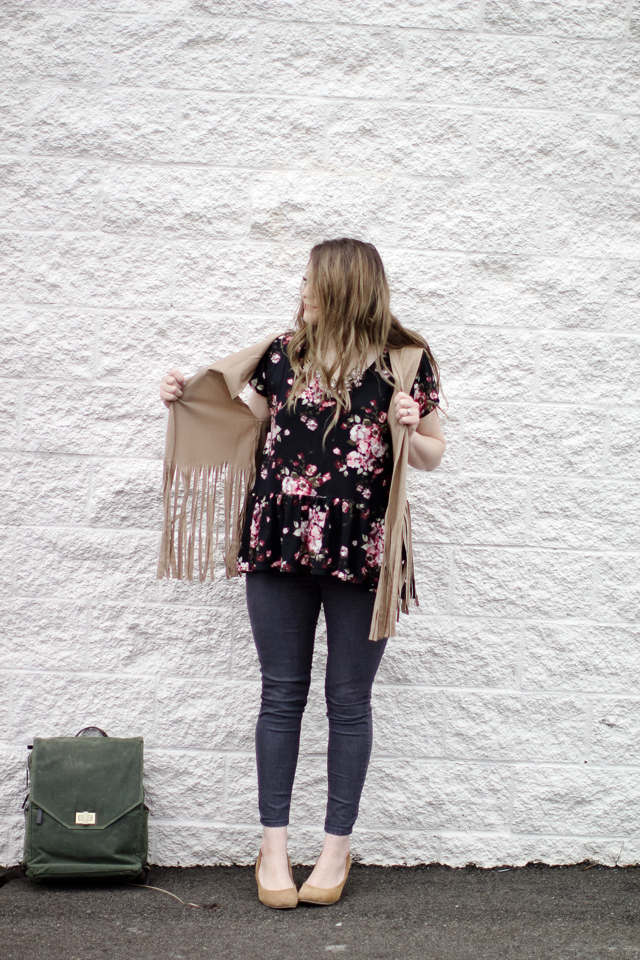 This superfast and easy project can add a little texture to any outfit! Because the fringe can be cut as long or short as you want, it's super quick to make and really fun as well! You can add a few braids, knots, or beads to the fringe edges if you want to customize it further! For a winter-spring transition, a quick little vest like this is a nice piece!
Faux Fur Vest Tutorial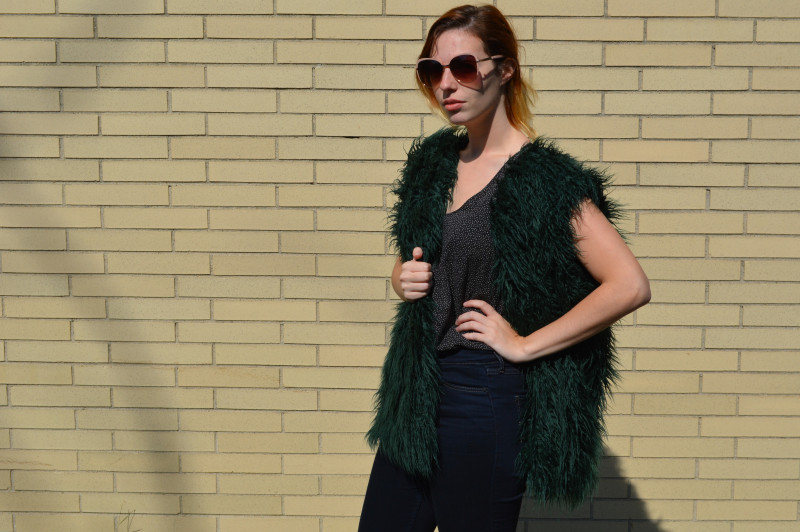 Don't you all want to dress comfortably? Vests and shawls are a go for fall garments; when the weather is continuously changing, layering is often a smart idea. So, opt out for a lovely fur vest when giant fur coats and sleeves and wraps are out of the way. And here's how to do it on your own.
Men's Jeans to Vest
It's easy to make this project out of 3 pairs of old denim jeans. It is easy to bring this recycled jeans project together and sew, even if you have never sewed before, the pattern is very easy to follow! It's a perfect way to get more use out of those old jeans that would either be thrown away or sent to the thrift store.
Double-Breasted Waistcoat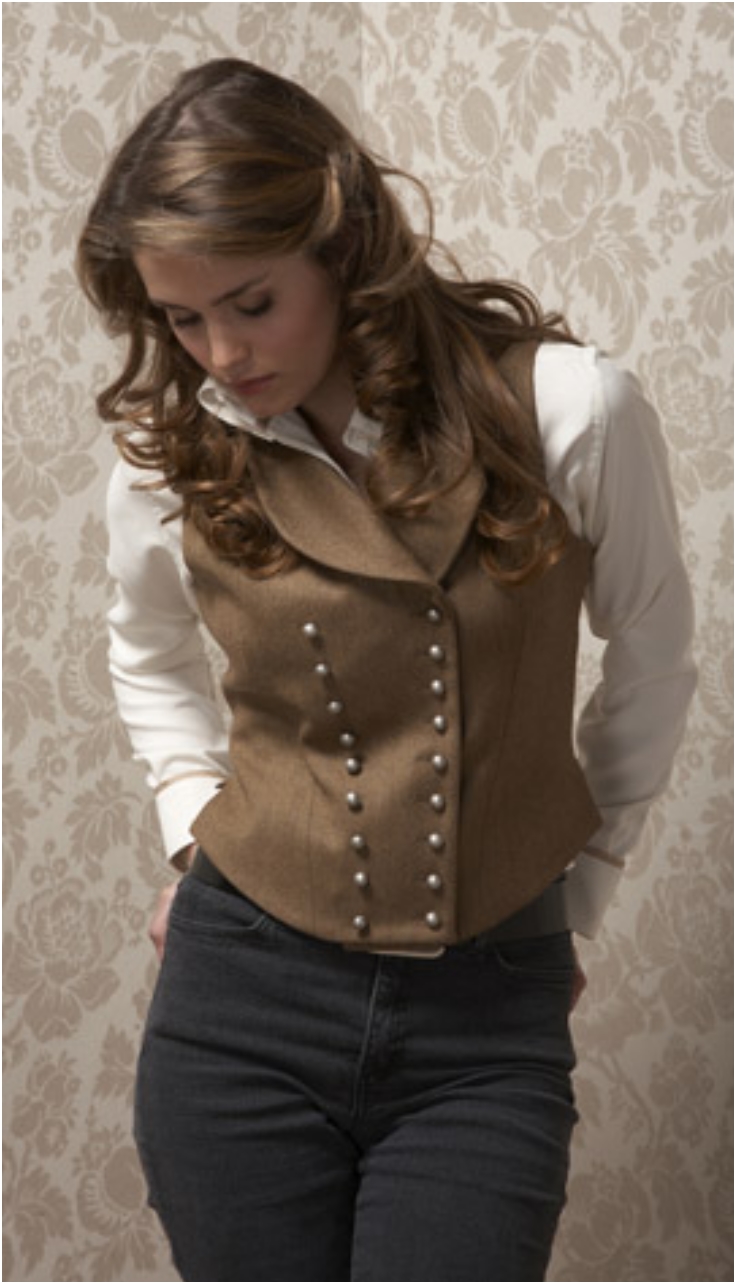 This double-breasted vest goes perfectly with any combination, no matter if it is jeans, pants, or a pencil skirt. You can wear it on any occasion to give you a more elegant touch. With this tutorial and patterns, you can easily make it yourself and decorate it as you wish.
From Blazer To Waistcoat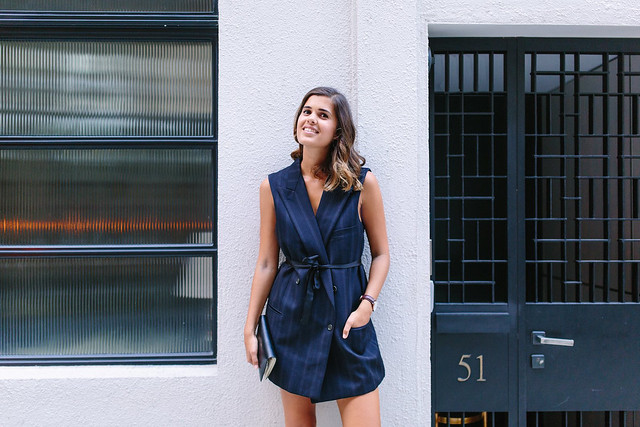 Boyfriends, dads, brothers, you'll have to keep a close eye on your suit jackets from now on. The shoulders are typically too wide to turn a men's jacket into a dress, so we have come up with a way to reduce the width and make a more feminine shape for you. Make sure it's the right length when you pick your jacket, so it can really be worn as a dress!
Circular Vest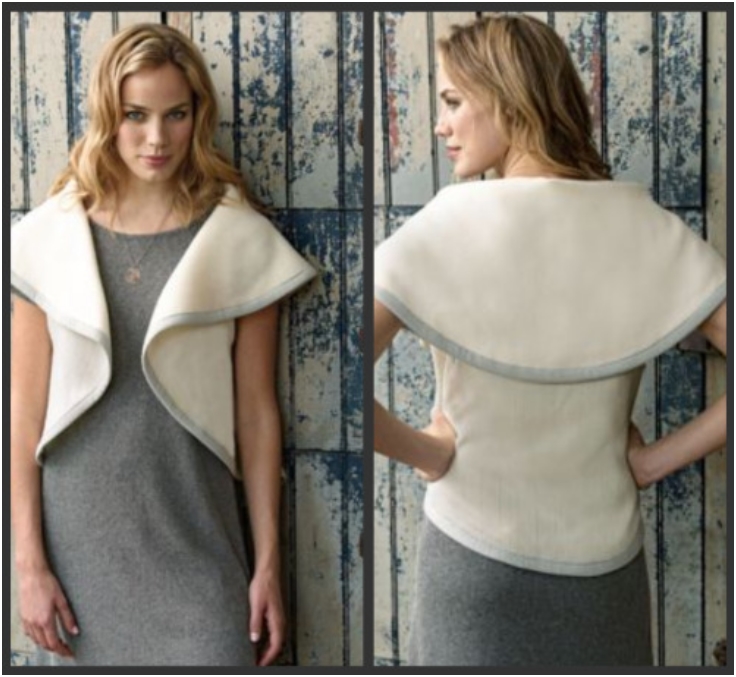 One circle is made in a vest that shows both sides of a special fabric. The making of this vest takes less than an hour. For a super-comfy version, pick a dense fabric such as fleece. For a more sweater-like option, pick a loose-knit. Regardless of the season, or whether you make it in a lightweight fabric or a soft sweater, this vest is the perfect addition to any wardrobe.
Plaided Scarf Waistcoat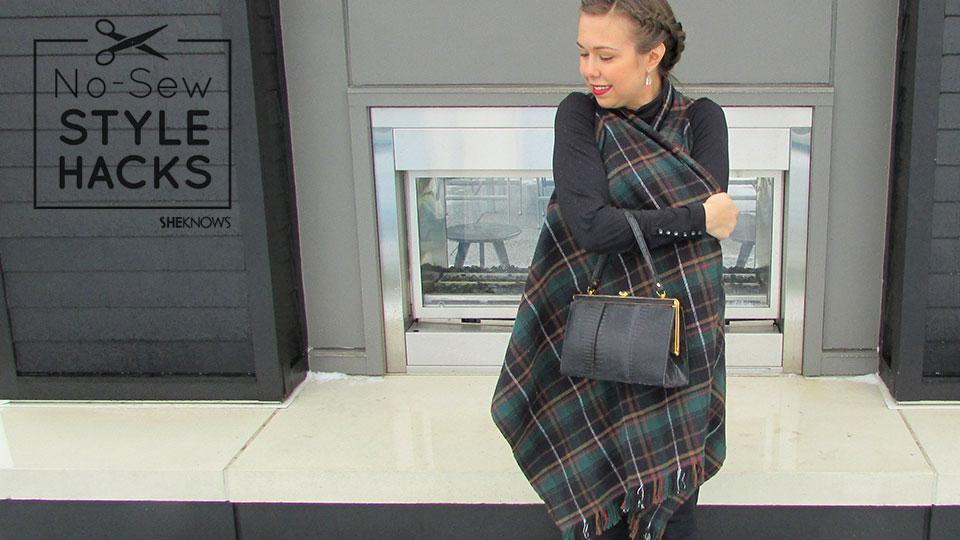 We all have a scarf hidden in the back of our wardrobe that we can never wear, but that we can never bear to get rid of. Breathe new life into the old scarf in a matter of minutes by converting it into a comfortable blanket-style vest. A few strategic tweaks and you will have a good-as-new addition to your wardrobe for yourself!
These were the idea we selected for you. Now it's up to you to get sewing and crafting. And don't forget to tell us in the comments what you did.