Hectic life can sometimes be mean and cruel when it comes to our dedication in relationships or even dedication to ourselves. We need that little cuddle, hug, warmth from our partner to keep us going throughout the day. But sometimes, not even that is quite enough.
Most of the time, we have no idea how to make it up to the other person when necessary. If you follow our romantic ideas, love will come back to you in a sec! Just put some effort and love into it.
Dinner with Rooftop View in Paris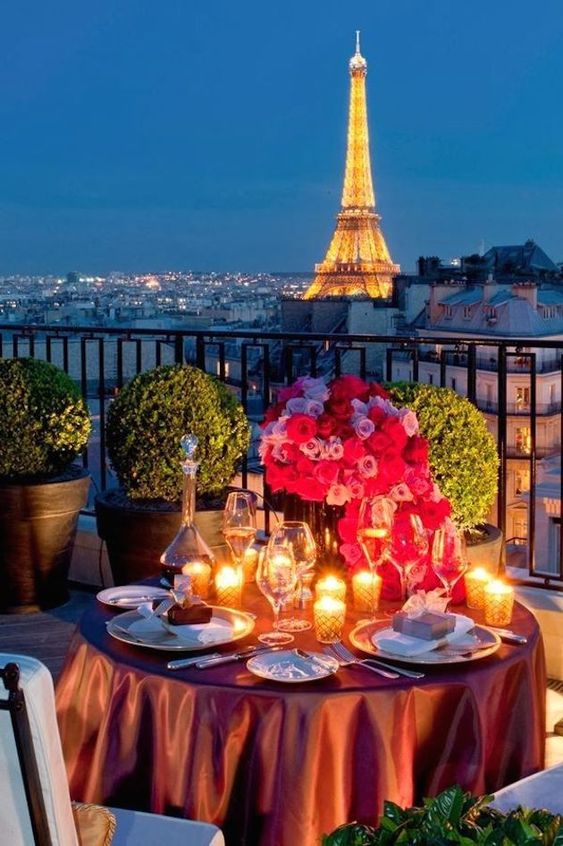 Not a lot can say romance, dinner, and love like Paris can in the same sentence. Get a beautiful hotel room with a view of the infamous Eiffel Tower in Paris. Little room service, a bottle of something sparkly and we believe you're halfway there to having the most romantic night of your lives! The setting is vital to a first impression. Have a big bouquet done up with possibly an I LOVE YOU note to ensure romance never dies. Few candles here and there to add the cherry on top.
Evening Dinner by the Pool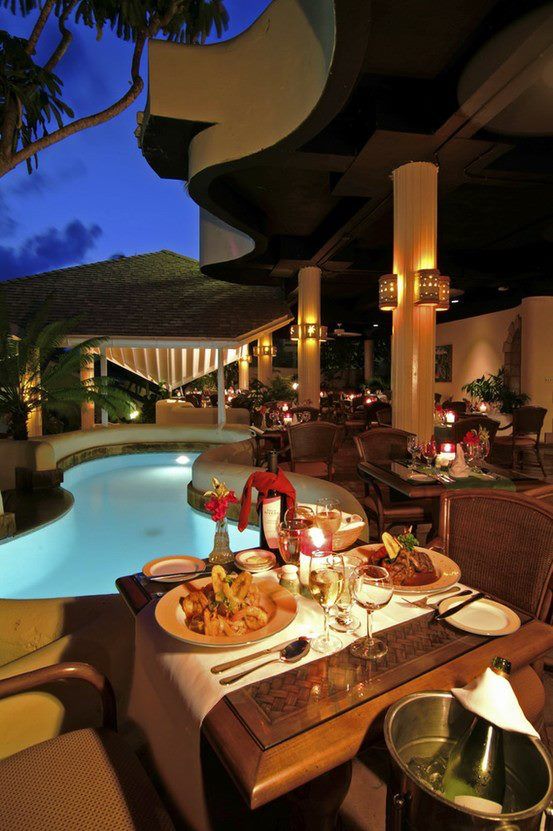 via pinterest.de
A pool in the day is terrific to enjoy yourself and to perhaps improve the suntan. However, nothing beats an illuminated pool at night. Lights are ever so important when one thinks of romance as it adds warmth which in itself adds so much heartwarming feeling going in every direction in your body. Get it right and no matter where you are, it'll be one of the most beautiful scenery ever.
Evening Beach Sunset Dinner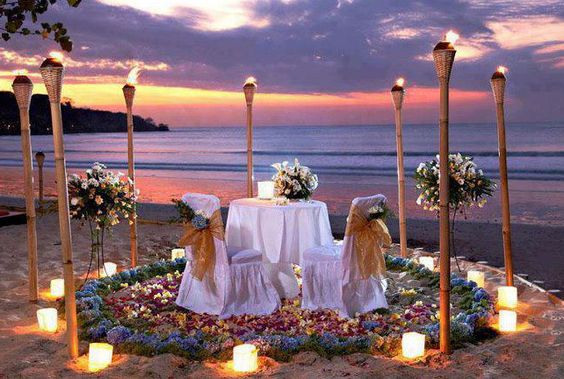 via pinterest.fr
If you are fortunate enough to be by the beach on a romantic long weekend, or a little longer, then this is an absolute must. You will sure ignite so much romance especially having your own beach for the night. Surround yourself with your partner's favorite flowers, lit candles all over the sand, and admire the sun going down. Pair all of this with your favorite seafood platter and favorite beverage to have on the side to secure brownie points. Nothing says romance more than a unique experience away from all.
Romantic Dinner on a Yacht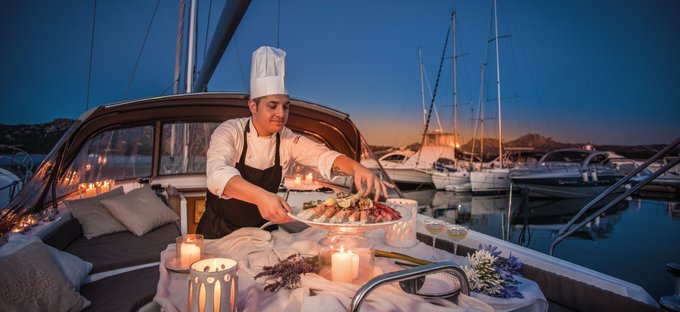 via twitter.com
Something about water that is extraordinarily peaceful re-energizes one's batteries. It's a magical moment best enjoyed as a pair. The sound of the boat slowly hitting the water, perhaps even in the company of marine life doing its show for both of you. With your personal chef on board for specifically the two of you, this sure will create memories of a lifetime. How perfect is this, eating on the night waters celebrating love with a feeling of being totally alone in the world momentarily forgetting everything that's going on around you.
Dinner on a Pier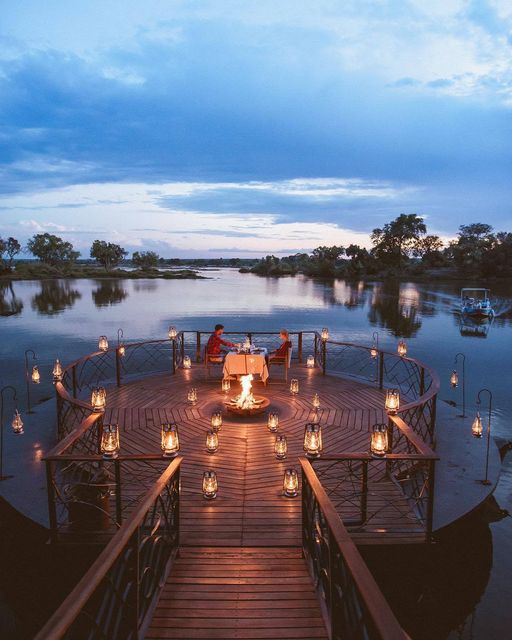 via facebook.com
Water, we can not get enough of it. It brings us all to a state of calmness and can reach deep within us blocking out negative senses for a while. But that period of time no matter how long or short will definitely assure you the time of your life. The feeling of being the two of you, on a peer experiencing the sea breeze, is simply magnificent. Boats around you with their lights up creating an even more spectacular backdrop, and candles leading the way to the most romantic table of all times. Get creative!
Candle Light Dinner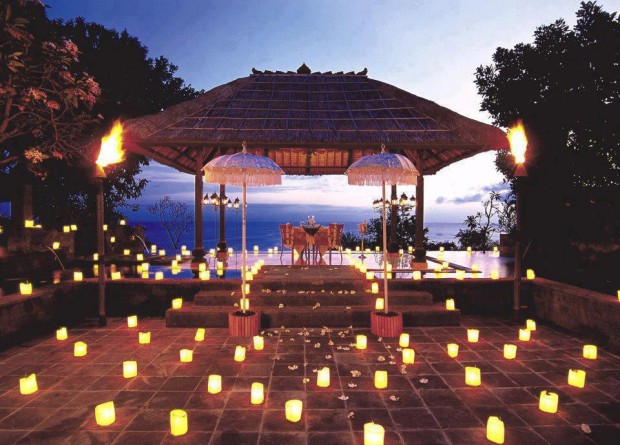 via pinlovely.com
A few candles are amazing. But have you ever outdone yourself with literally hundreds of candles parcelled around small and large candles? You can really create one of the most terrific ambiance and atmosphere adding warmth to the evening. Something so magical like having recreated the skies lights from the stars on the floor. Like the stars were reflecting on top of the water and you both are somehow floating above it. The perfect mirrored image. Display flower petals all over the floor for the added love factor.
Hot Air Balloon Dinner
via pinterest.fr
If you have ever skydived from high above, you might have felt a sensation of liberty. With the only noise being the high winds on your descent. However, the hot air balloon kind of adds this, but with peacefulness, like never experienced before. Nothing at all. Just both of you, and perhaps security personnel for good measures! Enjoy the most peaceful voyage in the clouds with your loved one expressing nothing more than dedication to love.
Dinner on the Mountain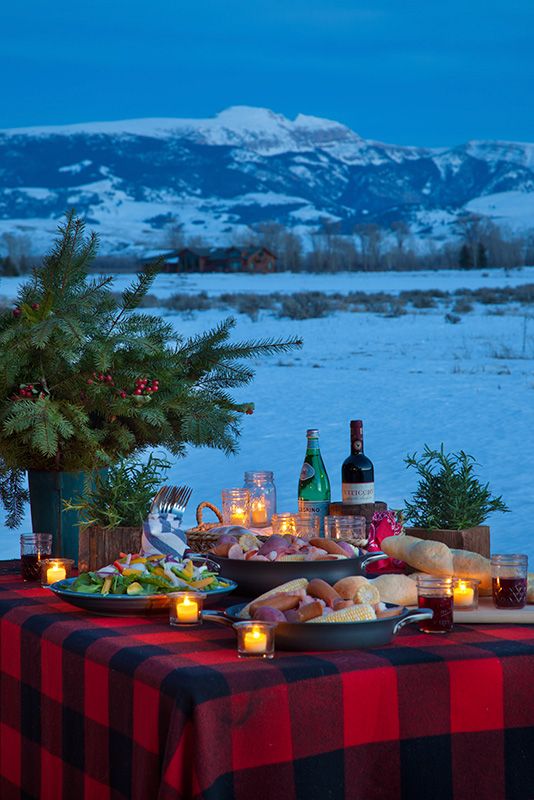 via pinterest.com
If you are a bit of a trekking warrior and love hiking, then you'll presumably be somewhere mountainous. And if this is the case, then you might wish to admire the mountain you both trekked on or about to trek front facing looking at nature's achievement. The sheer size of them can make us feel so small making us feel somewhat vulnerable. And this is good, because? Well, we believe it will add to you having your defense system down, and leaving your high horse somewhere else being simply you, and enjoying life, enjoying the special moment.
Dinner in the Jungle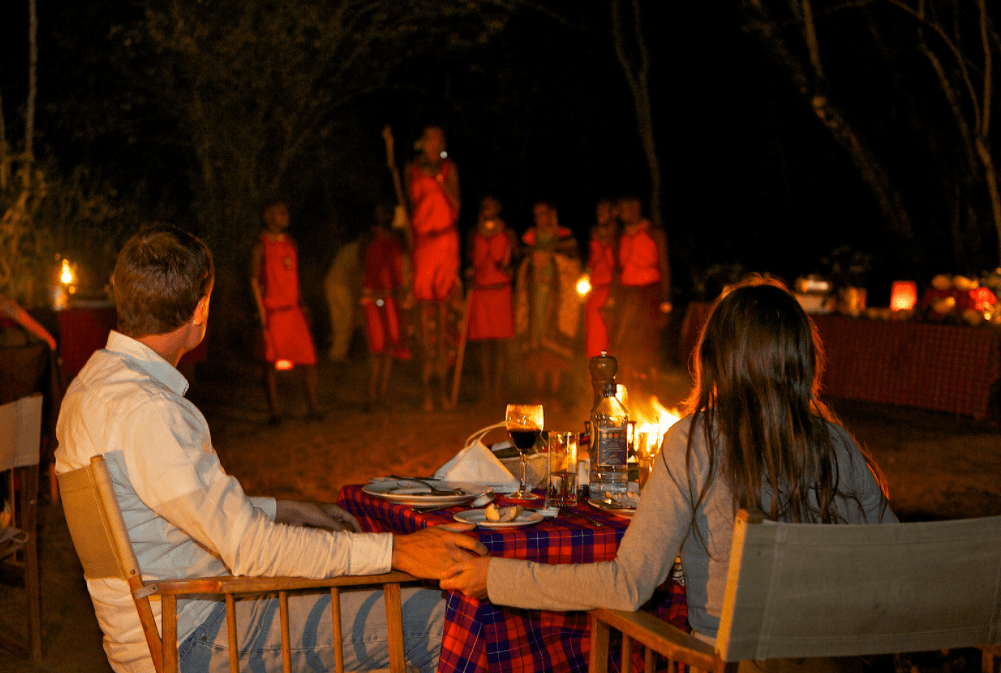 via flickr.com
A feeling of being away from home generally means, to be in a transition that we have never experienced before. Like being tested and breaking the routine up. If you opted for the total outer comfort of visiting the African jungles you might wish to have dinner to always remember. Something unique bathed in history dating back thousands and thousands of years. Traditional African dances are spectacular and ever so intense. This will be like nothing you have experienced before. True romance is seen and experienced in many ways.
Dinner by a Waterfall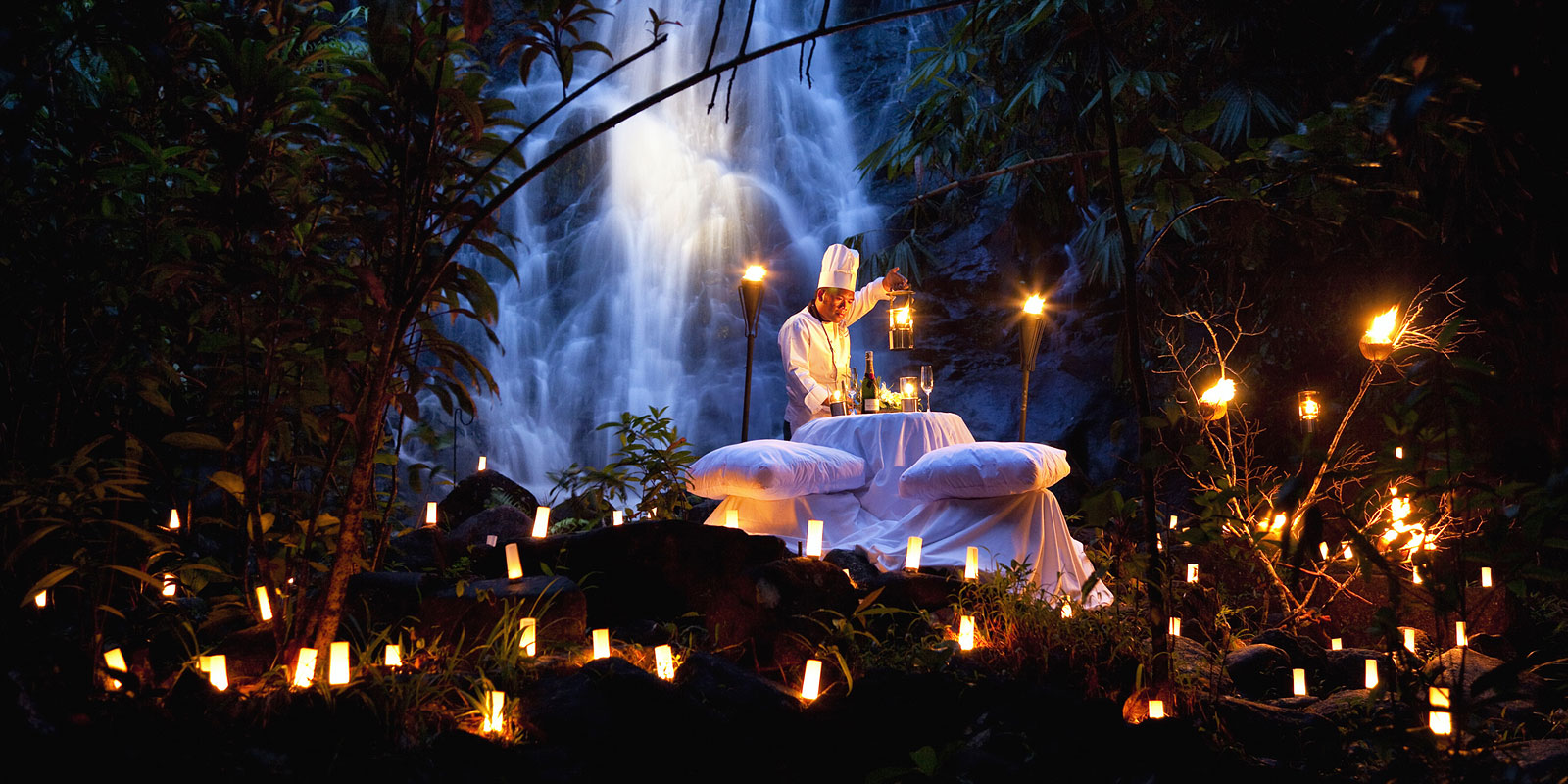 via pinterest.co.uk
A typical candlelight dinner at home is incredible and will, for sure, save you a sit in the good books of your partner. A candlelit dinner outdoors will add even more points. We believe for the ultimate brownie points score, add a waterfall somewhere, and oh my word. The intensity of the view itself is amazing, but imagine having the roar from the water hitting the river? It an intense experience making two of you experience something unique and definitely out of the box.