According to Tibetan Buddhism, Shamballa or Shambhala is the name of a mystical kingdom, a symbol of enlightenment, peace, and perfection. Therefore Shamballa bracelets have become very popular in recent years, believed to have mystical powers of their own, depending on the color, the material of the beads, and the way the cord is tied, which usually is with macrame knots, but above all they symbolize oneness.
Apart from the spiritual side of the Shamballa bracelets, they look simply amazing, can be worn with almost any style of outfit, and are one of the few bracelets men can wear, which makes them perfect as a gift. The downside is that the true Shamballa bracelets can be quite expensive. So, if you are patient and are good with tying knots, here are the top 10 tutorials for Shamballa style bracelets.
Seed Bead Shamballa Style Bracelet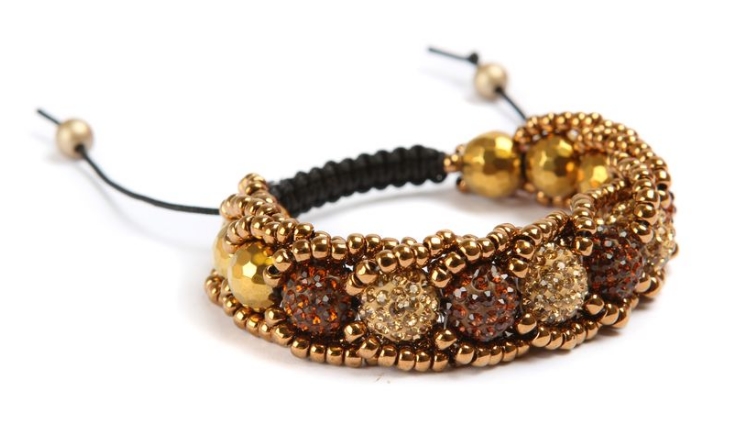 The most typical Shamballa bracelet is made from beads and square knotted cord, giving it a hippie, boho look. If you like the more sophisticated and rich looking Shamballa bracelet, this combination of seed beads with regular beads may be the Shamballa you're looking for.
Beaded Hemp Bracelet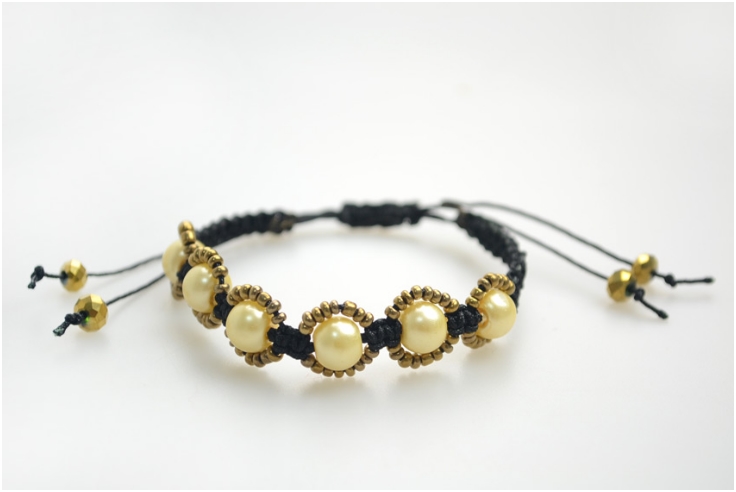 via lc.pandahall.com
If you like the seed bead suggestion above, but is way too flashy for your taste, here is a bracelet that is a toned down a notch, but still provides an ornamental flair to the otherwise modest classical Shamballa bracelets.
Crystal Shamballa Bracelet
Although the traditional bead used in Shamballa bracelets is the sphere, that doesn't mean that using other forms of beads is wrong or forbidden. You are allowed to show and expand your creativity like with this bracelet, where rhinestone spacers were used to create a herringbone pattern..
3 Strand Shamballa Bracelet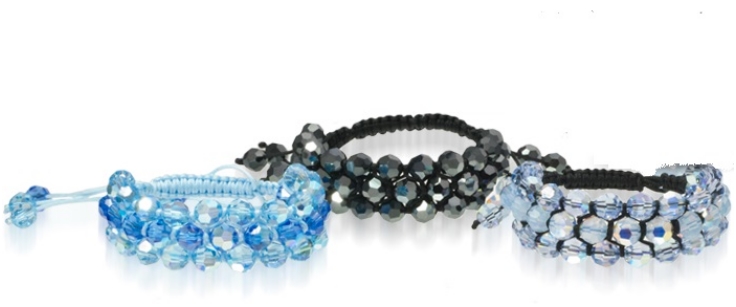 Want to have a Shamballa bracelet of your own, but you like wearing chunkier, thicker bracelets than the standard Shamballa bracelets. Don't worry, for we have this 3 strand tutorial that will surely satisfy your taste.
Flower Shamballa Bracelet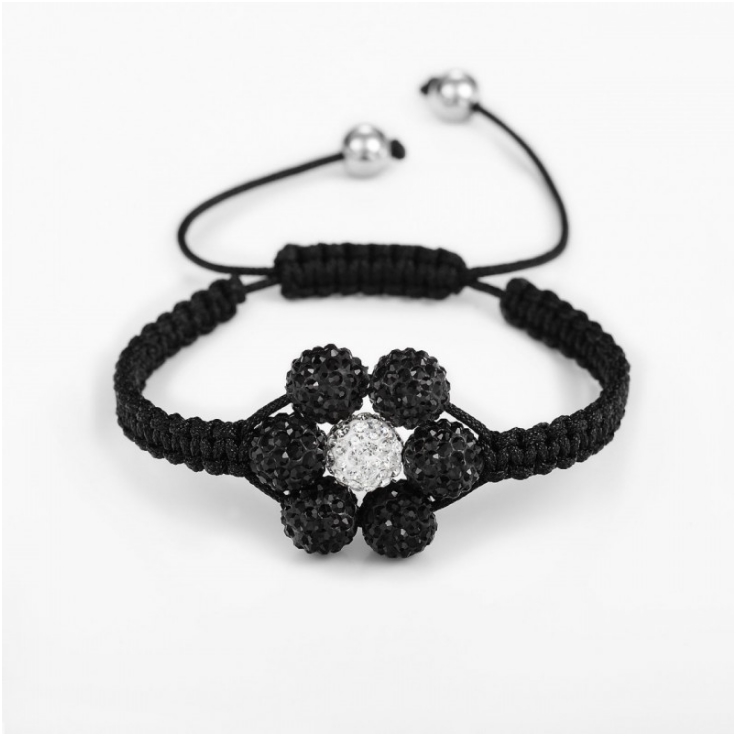 via okajewelry.com
Shamballa bracelets already have a natural feel to them and can almost pass as hippy or bohemian jewelry. However if you wish to add another element of nature, you could, by arranging the beads into the shape of a flower. It will be the best gift you can give to those you love the most.
Pearl And Seed Beads Bracelet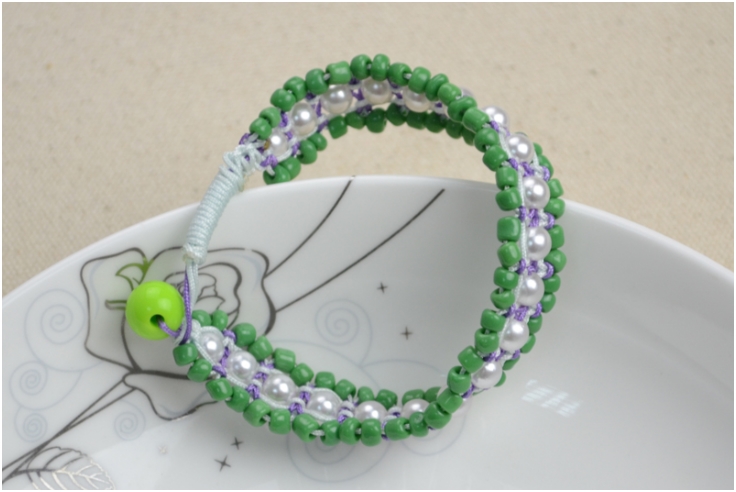 via lc.pandahall.com
This delicate and fun bracelet will make a perfect gift for a Mother's Day present or for your best friend. The combination of pearls and soft seed beads is a perfect way to express both strength and elegance.
Double Beaded Shamballa Bracelet
Since the mystical power of the Shamballa bracelets comes from the row of beads that are woven together with a cord, then this double beaded bracelet will provide twice the power of the regular Shamballa bracelet.
Chocolate And Caramel Shamballa Bracelet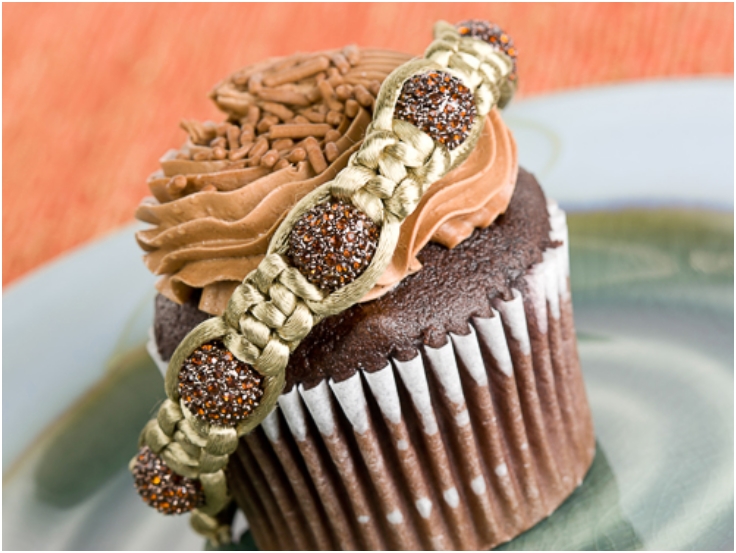 Colors play a significant role in the spiritual powers of the Shamballa bracelet. But sometimes you just want a bracelet that's notable, but with light tones, like this chocolate and caramel-colored Shamballa bracelet that looks so good you could just eat it up.
Shamballa Style Macrame Bracelet Tutorial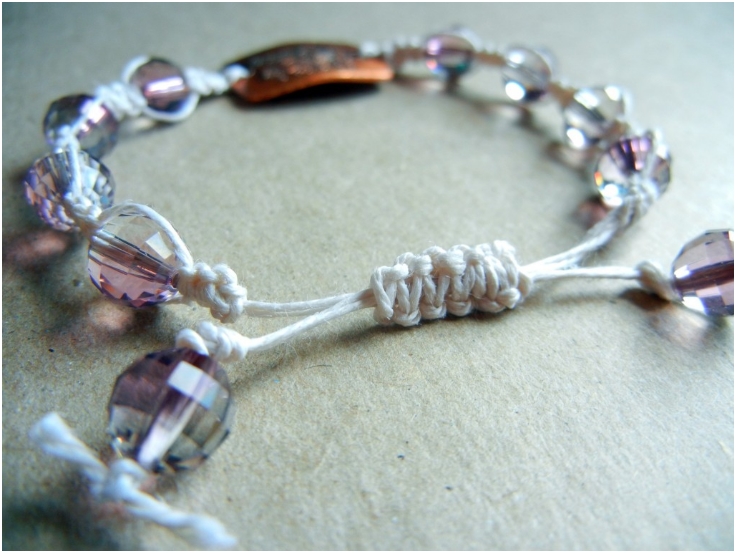 via rings-things.com
This is one of the more common styles of a Shamballa Bracelet with macrame square knots. The interesting thing about this bracelet is the sliding clasp and it shows how to add a plate to the bracelet, which you can replace with a larger pendant, a wristwatch, or something else.
Shamballa Style Bracelet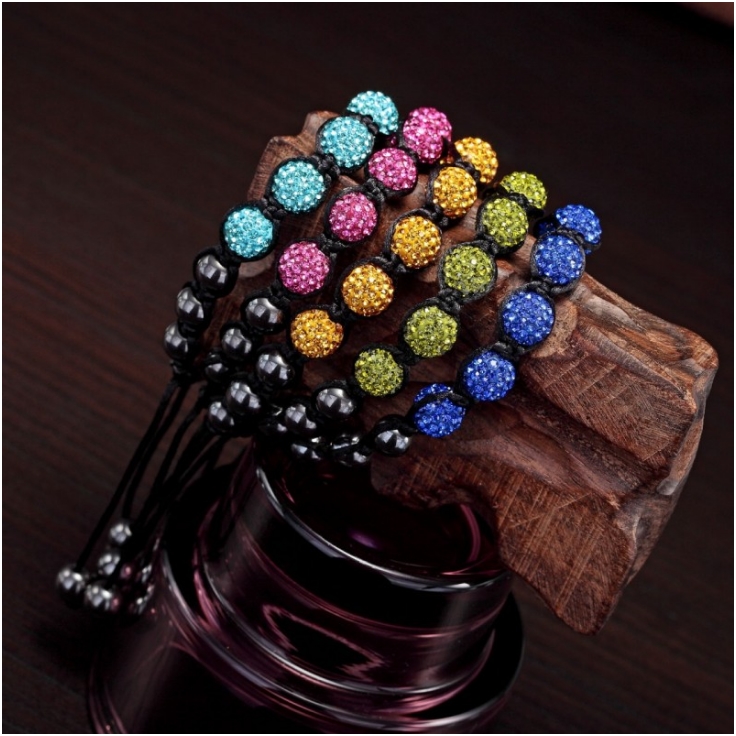 via okajewelry.com
You've seen various types of Shamballa style bracelets, that can suit almost everyone's tastes. So, at the end, we give you a tutorial that will show you how to make the basic and trademark Shamballa bracelet, in case you don't want to mess with perfection.