We surely believe that all of you found a giant pack of drinking straws that was just gathering dust in your pantry or your last kitchen drawer. Although we are supposed to hate plastic, there's an awesome craft potential in the humble drinking straw.
Despite drinking, straws can be used for other things. They are one of those items in the marketplace that seem handier for crafts than they are for their intended purpose, like are all pipe cleaners and wooden clothespins.
So, why throw them away when you can make many interesting, creative, and decorative things? Straws can be used for decoration for your home and in many other ways, depending on your creative skills.
You can use plastic drinking straws as an elegant centerpiece, make a frame with paper drinking straws, you can make a lovely curtain from plastic straws even you can make a pot hanger with them. Also, you can make a straw coaster, decor for your garden, or your home, a decorative box that you can use for storage, or even a kid's crafting toy, and any other creative and interesting things you can think of.
Look at this post to get more ideas to use plastic and paper drinking straws and believe us – they are a great, easy way to decorate your home.
DIY Straw Paper Decor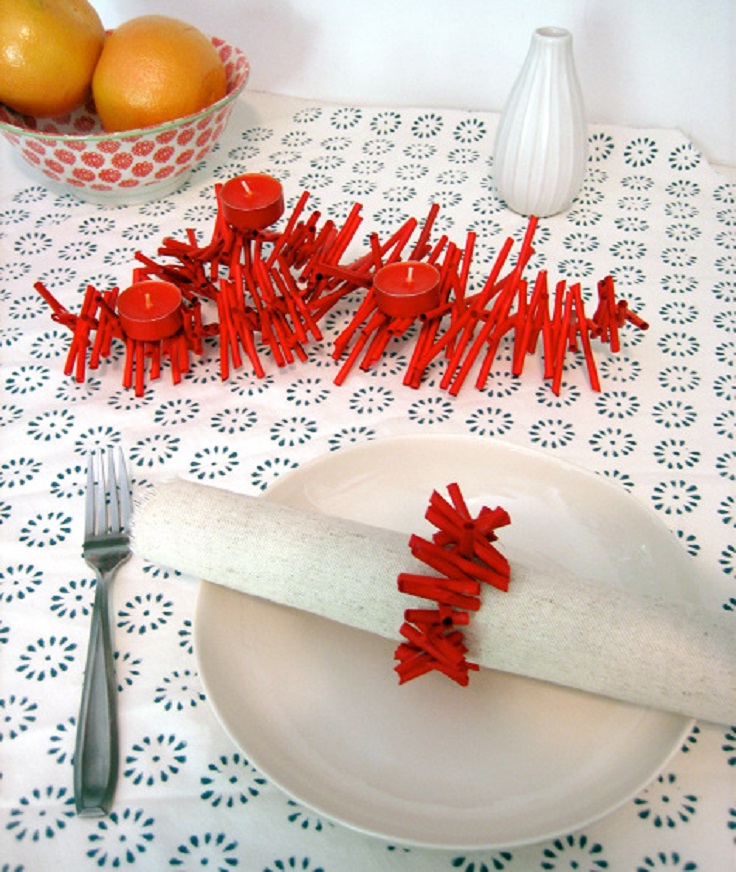 Create a coral centerpiece and a napkin holder out of those old dusty straws you found in your pantry. Cut them small, paint them in coral, and sew an elastic thread through them to make a circle. Leave it loose as much as you need, and insert a napkin inside the napkin holders. Make the centerpiece larger and insert some coral candles in the middle to complete the look.
Decorative Drinking Straw Fireworks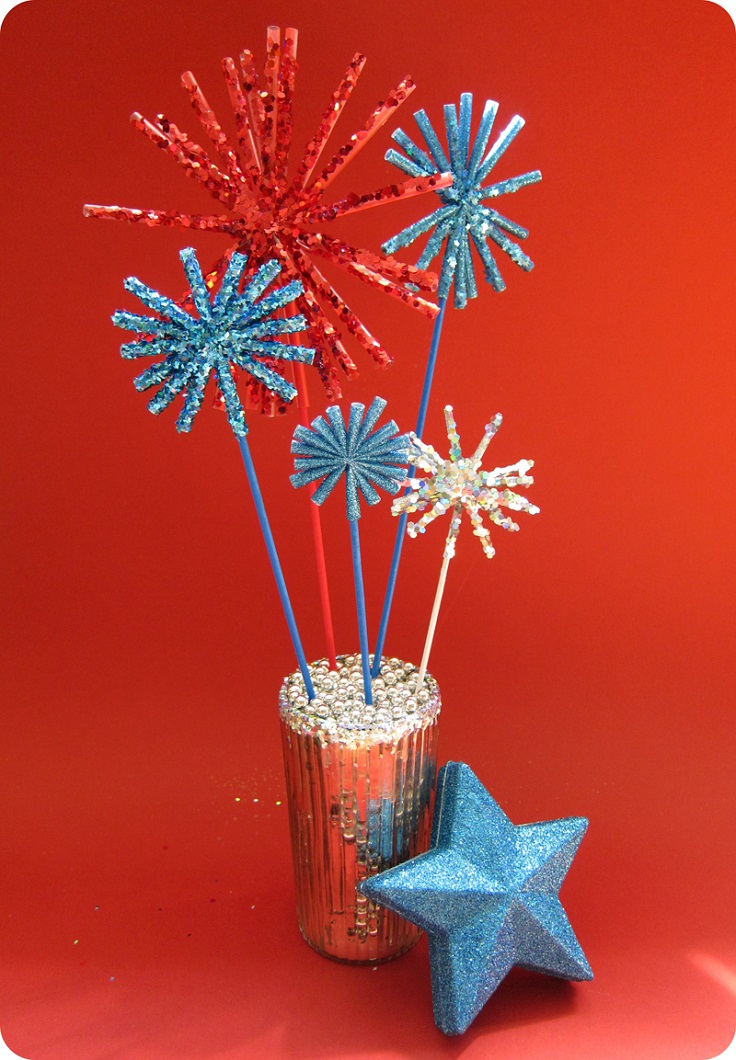 If you're getting guests over to celebrate 4 July, some sparkle and pop are perfect. Build this exciting little firework centerpiece with only a box of plastic drinking straws and some glitter. Tie together 8-12 straws and bend them out into a circular star shape. To make the fireworks more dynamic, paint the straws with white glue and sprinkle on a variety of chunky glitter flakes. Use the same technique to create winter snowflakes for the next Christmas season.
Amazing Paper Straw Frame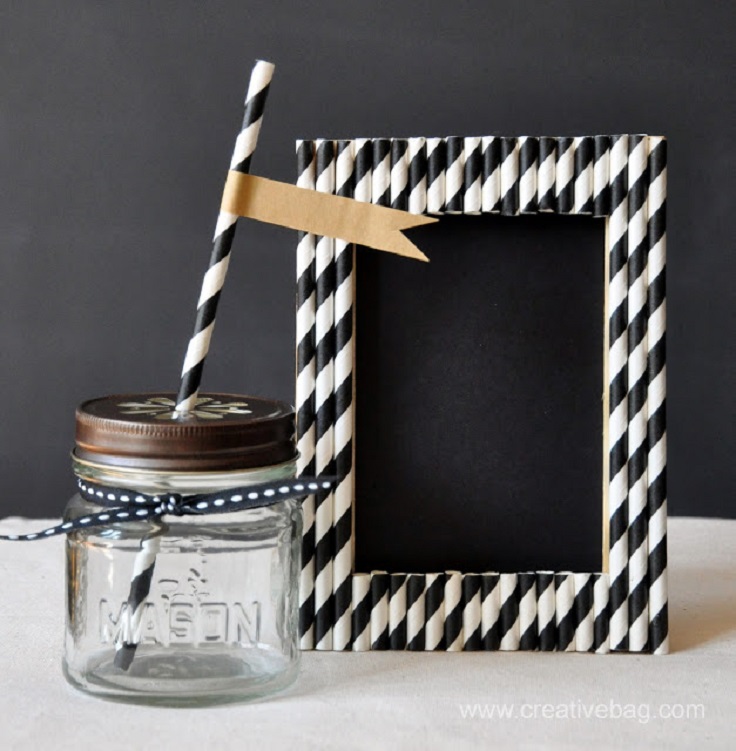 Here is a simple project that you can use our paper straws to make in the afternoon. They come in so many lovely shades, patterns, and stripes. Paper straw frames can be used at a wedding, shower, or party as a decorative feature. To let guests know what is being served, use them on food and sweet tables. For visitors that have food allergies to nuts, milk, or gluten, the warnings are particularly helpful.
Cute DIY Straw Curtain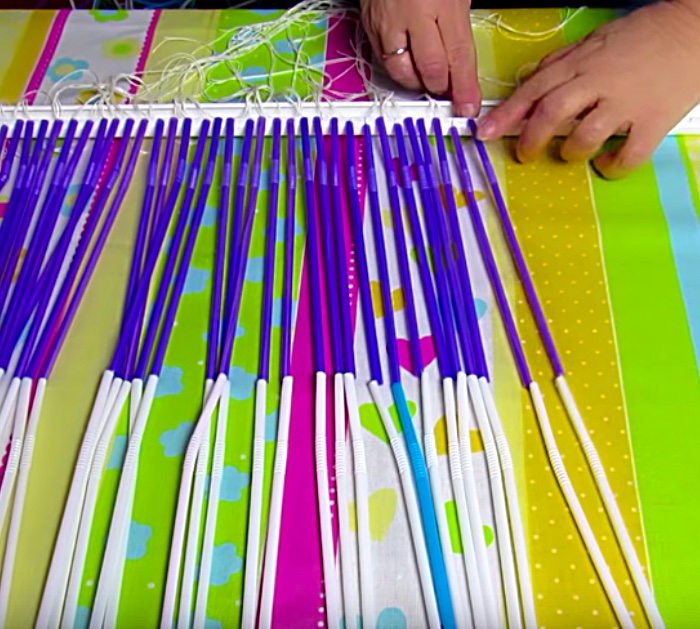 Take a look at this beautiful looking Boho Beaded Curtain if you love the look of Bohemian Gypsy-like beaded curtains, and you love to recycle. It's made of plastic straws, and it's simple to produce. Create one for your child's room, your balcony, or the new dressing room in your bedroom right away. You'll love it.
DIY Straw Pot Holders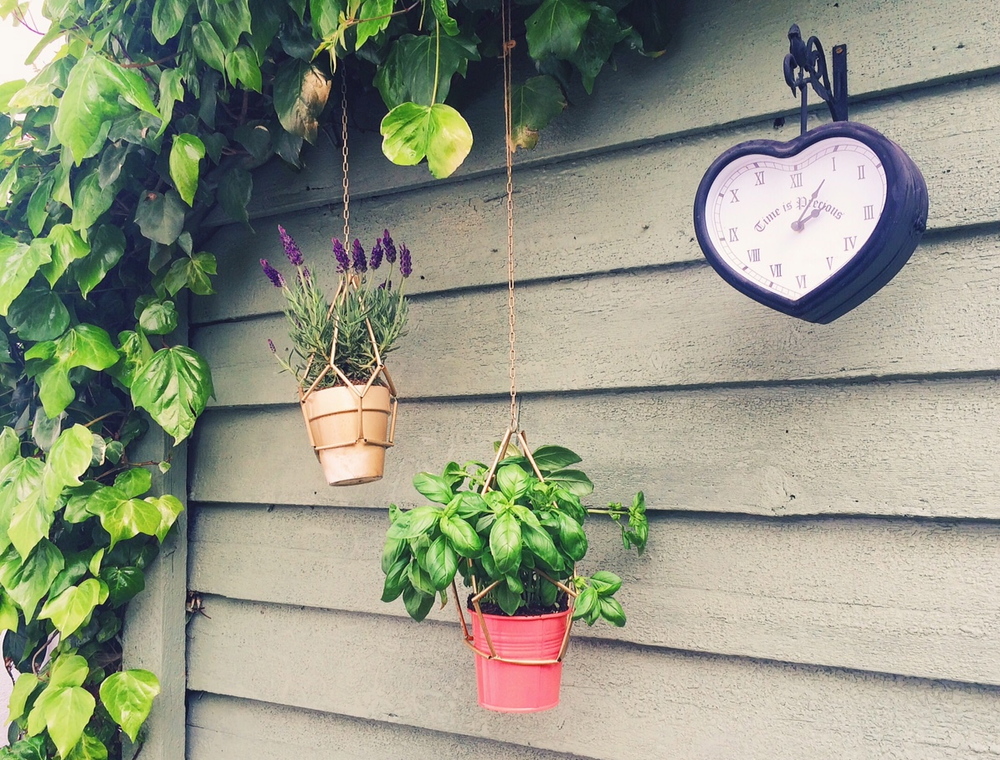 These geometric decorations called 'Himmeli' have been made by loads of people, which is traditionally a crafty Finnish Christmas tree decoration. Some people have used them as hanging planters. To make these decorations, people use brass tubing, but if you swap the tubing for basic plastic drink straw and use tough garden wire, they will be much cheaper, and still beautiful.
Fine Motor Octopus from Straws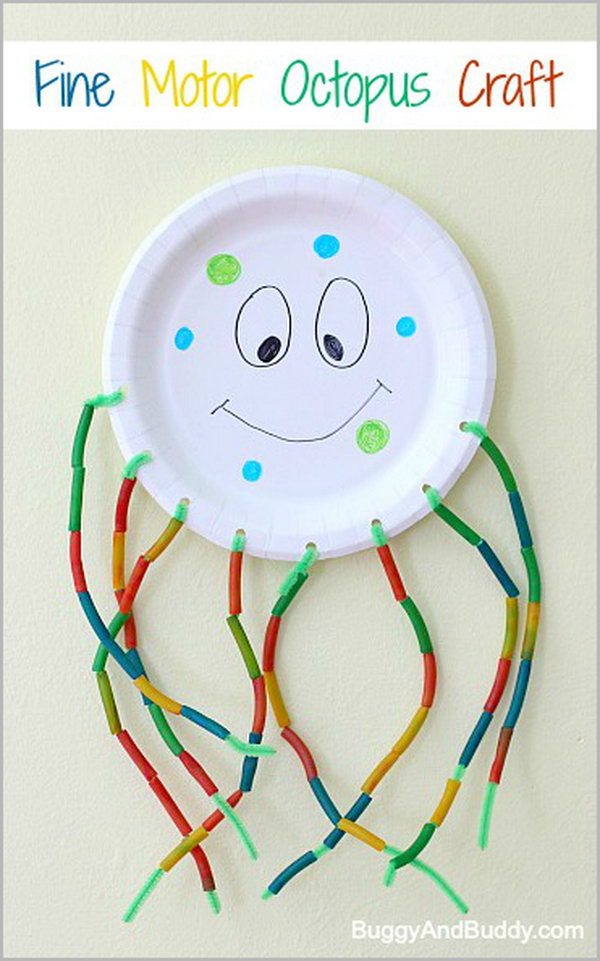 Here are a fun ocean animal craft-paper plate and pasta octopus craft for girls! It is not only fun to create, but it also offers all sorts of fine motor practice and can be repeated over and over again. Using things you already have at home, it is super easy to make. And not only does it provide fine motor practice and counting, but it can also be used to create patterns!
DIY Straw Coasters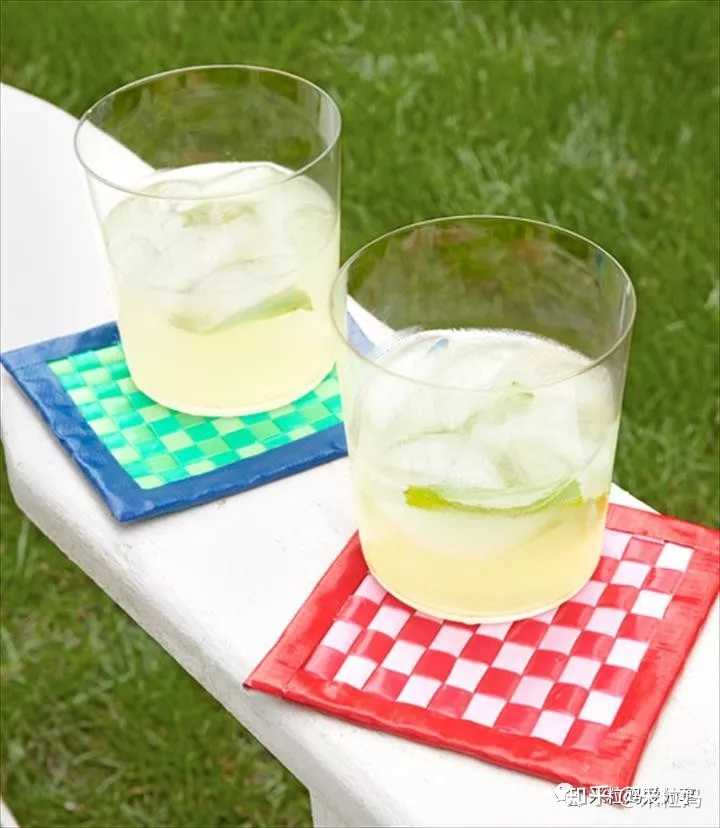 Colorful straws are a must for cocktails picnic or a drink out in the garden with a few strips of bright duct tape. Cut them through the length and flatten them through. Then plead them in a pleated pattern, and secure them with a wide duct tape at the sides. Make sure you make them wide enough and in the right color to match your drinks and your cool summer picnic table cloth.
DIY Straw Basket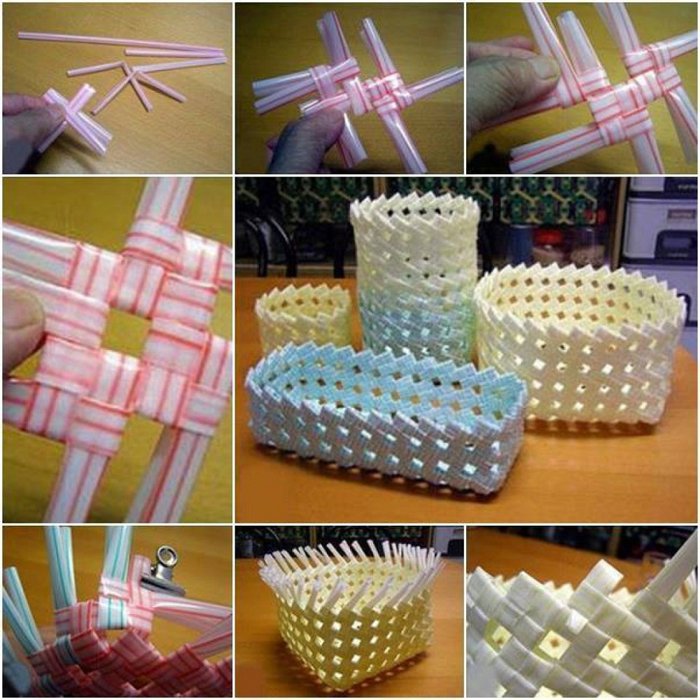 This is a lovely DIY with straws to drink. These tiny straws will make tissue boxes, small bins, debris buckets. Make this basket as an organizer, or use it to arrange or position indoor plants in a flower bouquet. Let your imagination and creativity go wild! It can be made of any kind and color of straws and in any size, you want for anything you want. So, enjoy it!
DIY Straw Decorative Wreath
this lovely wreath can be easily made with a multi-pack of striped straws and some cardboard and glue. Cut the straws in three different lengths, and glue them on the cardboard circle, placing first the largest, then the smaller, and then the smallest straws. You can have a fourth dimension if you need to fill in some gaps to make the wreath fuller. Plus, you can choose the color, and the size of it, depending on the occasion you are making it for.
Unique DIY Paper Straw Ornaments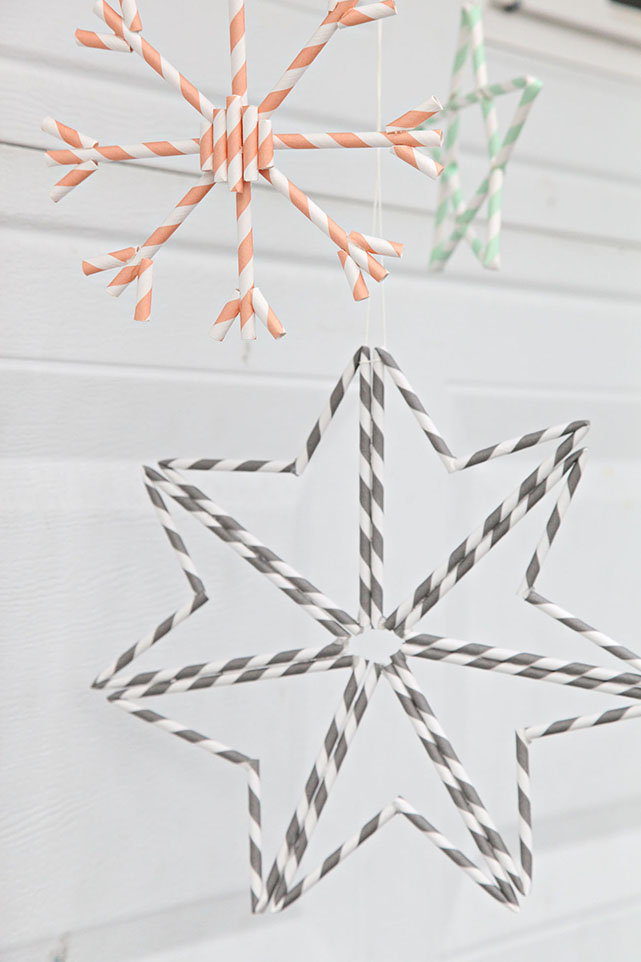 These super cool ornaments are made in your kitchen cabinets out of leftover paper straws that you all have. They come in such a wide range of colors and sizes, and they look truly retro. As soon as you hang them around the house, everyone at home will love them. You should strive to make more shapes, and share them with the ones you love.
This is our list to get you inspired. If you are already crafty enough and decide to try some of these projects, don't forget to share them with us in the comments below.