You must have tons of old fabrics around the house you just don't know what to do with it. Well, we have some fun ideas for you…Creating different things out of fabric is really rewarding as the final products are beautiful. Flowers, home decor, coasters, or even shoes – you can do wonders with fabric.
Here is the proof – our own list of The Top 10 Genius Fabric Crafts we found on various websites around the net. We believe it is all in the name. We all love to believe there is a little genius within us. We guarantee, there is! So find it!
DIY Fabric Flowers
via chicenvelopements.wordpress.com
Some of us love the unique side of things, and some love to be well, followers of trends. And there is really nothing wrong here, however, why not follow the trend by twisting a little for things to become more, you, instead of her or them. Here at Top 10 Inspired, we aim for difference and being individualists not following trends so to speak. Or making it our own. A simple little DIY will make all the difference. Which yourself being the trendsetter! Perfect on a hat, a summer's dress, or even on a belt, or as a hair accessory.
DIY Fabric Feathers – Three Ways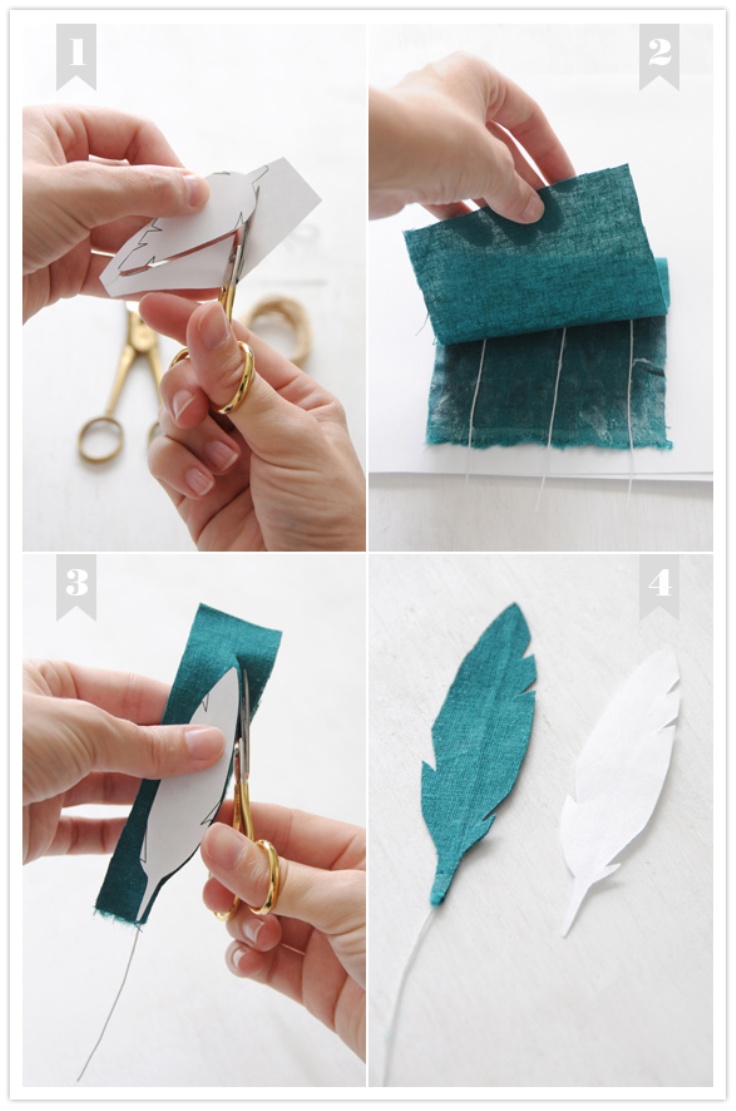 via 100layercake.com
One of the easiest, yet most satisfying DIY projects you'll ever do. Here are a few reasons why. It can be a little addition to someone's present you wish to offer with a twist of a personal touch from your own crafty self, as a hair accessory, as a broach for a dress you once loved but needed a little refreshing. They can be used for wedding invitations or any kind of invitation from birthdays to graduations or to simply put on top of a napkin if you are having a dinner party. It isn't only the food that is important. It is the forever and never-ending details you have created.
DIY Fabric Waste Paper Bin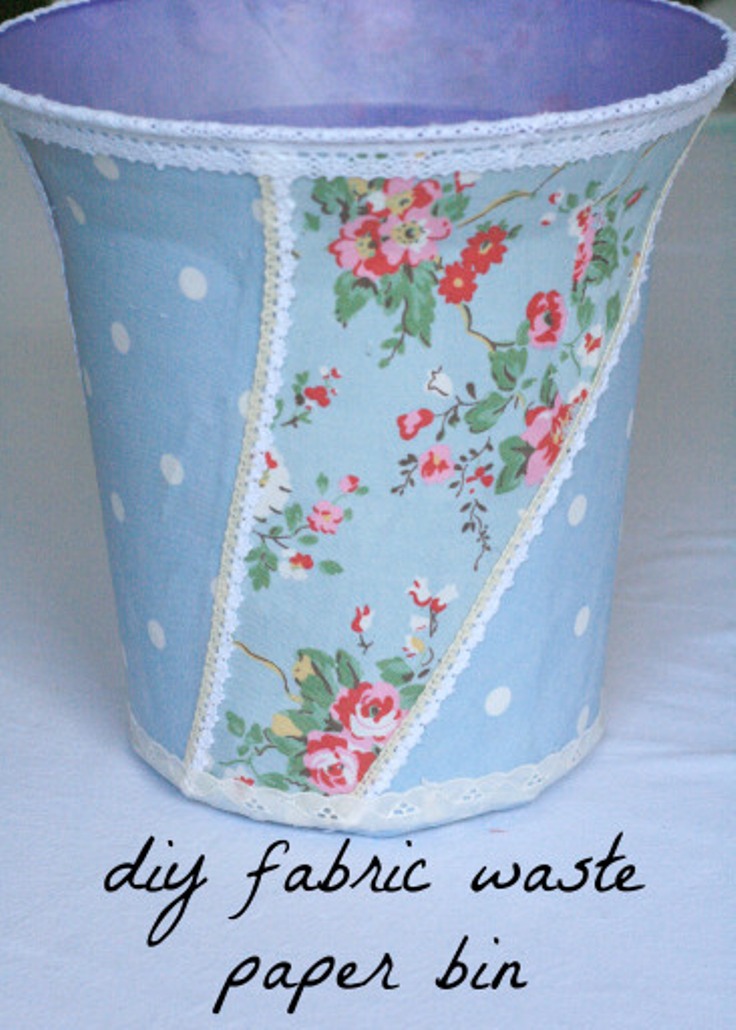 These, let's face it, aren't the most attractive piece of art within your own and nothing to overly be too proud of. Unless it is one of those silly and "fashionable" expensive bins. Even then, they are designed to do a job and one only and are rather boring. So, if you have time, give a little love to those usually overlooked bins throughout your home. Chances are, you have one in pretty much every room. Give them a well-deserved makeover, without having to spend three digits on them.
DIY Fabric Cupcake Stand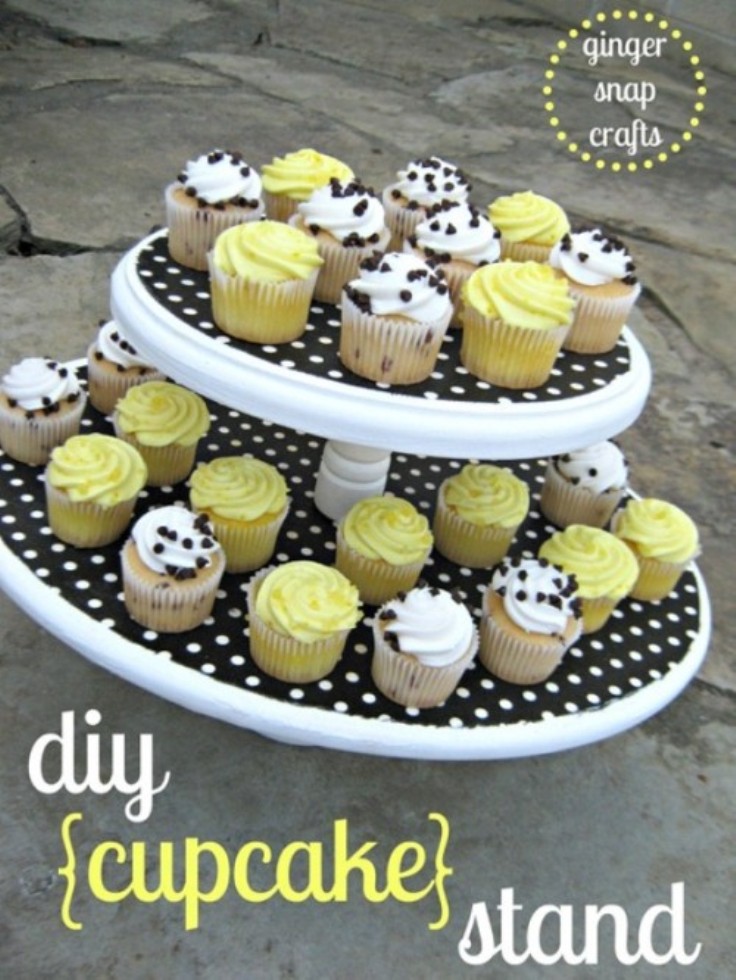 via shelterness.com
The chef in you cannot stop making cupcakes or anything cupcake-related. We understand we have a similar obsession! However, where to put them? How to ultimately put them on show, like a Las Vegas gold something or the Golden Globes Awards. Here are super cute ways, and a very 50s way of presenting your beautiful sweet tooth creations you will be proud of for everyone to see first hand.
DIY Fabric Flower Garland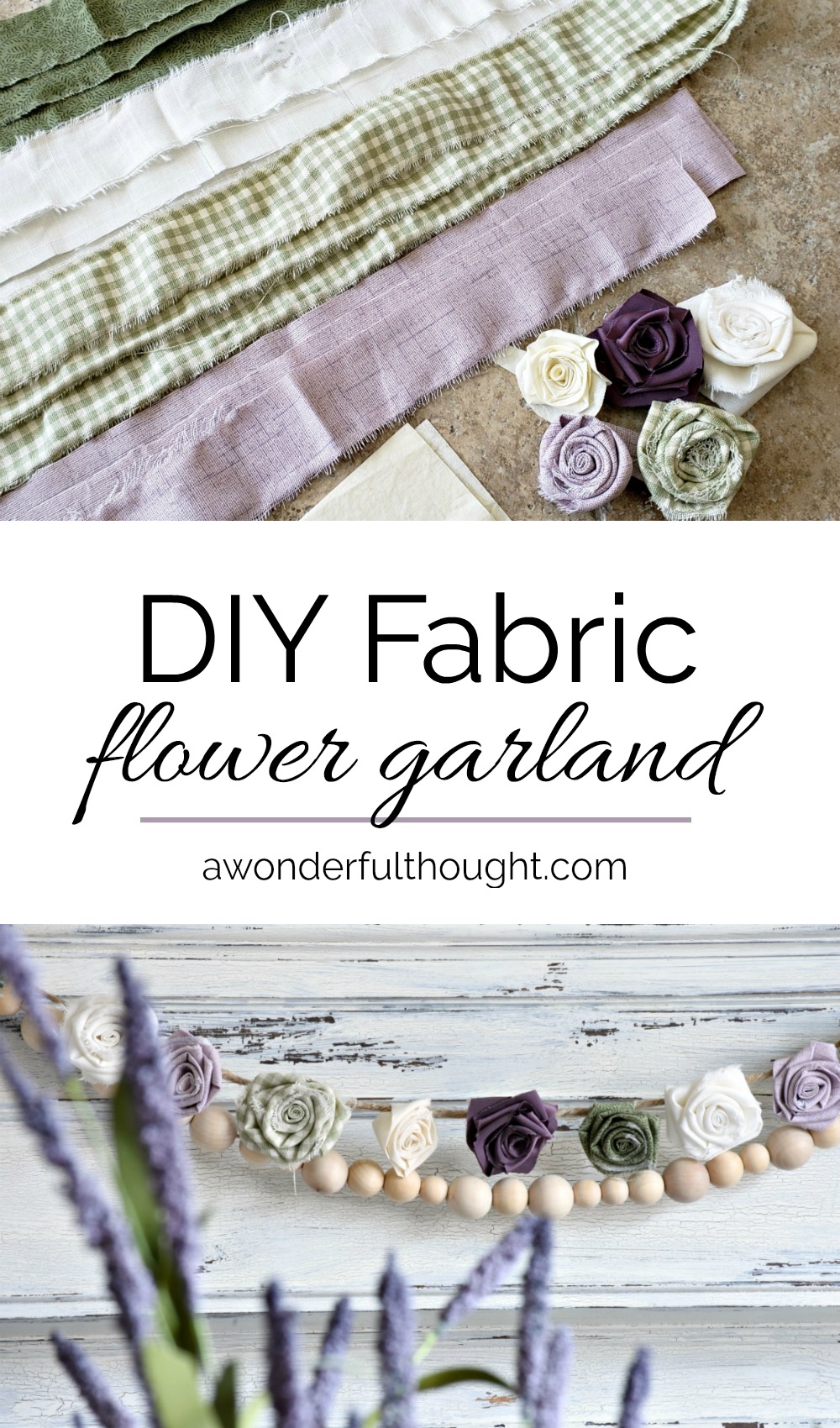 Love flowers and cannot ever do without them? We have a way to preserve them forever and always, which will sit perfectly on your fireplace mantelpiece or anywhere that tickles your fancy. Not too tricky to do but that boasts amazingness for you to enjoy countless times. You would be amazed at how recycling can look without spending a penny. Or very few for this matter. Be as colorful as you wish, or stay within washed colors that will create something really rather smart, like in the link below.
DIY Fabric Shoelaces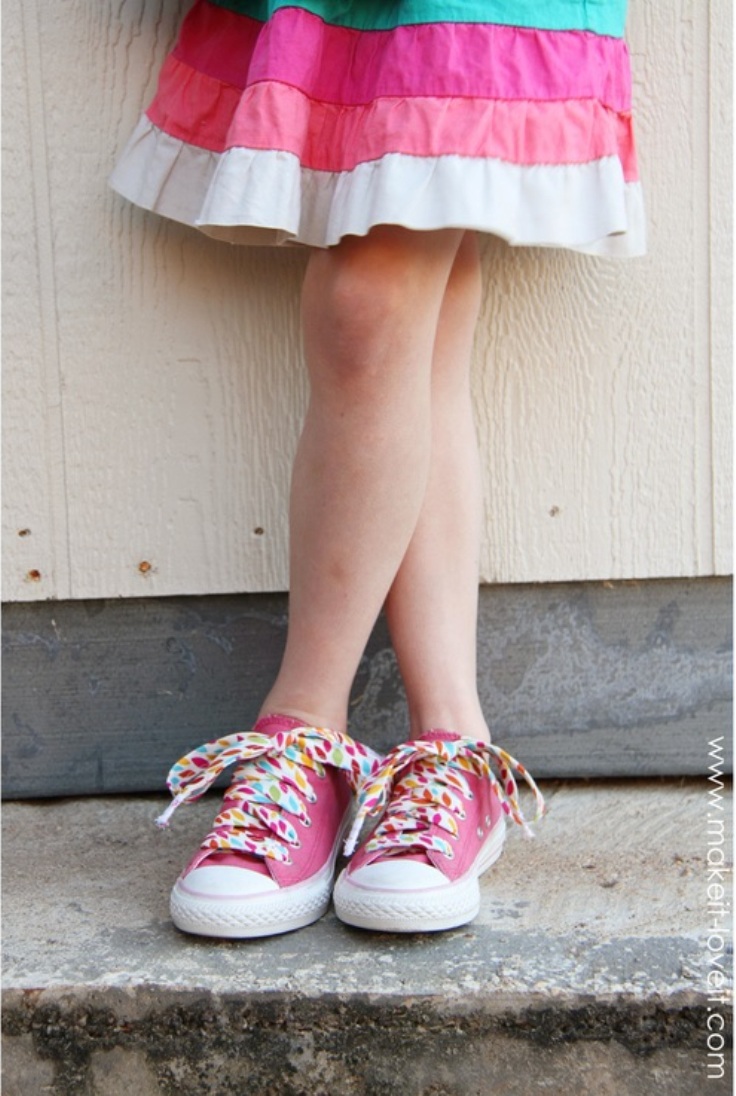 A pair of fashionable sneakers can set you back a nice small pile of money, and kids all seem to wish for the same brand as the other. But for the few that may embrace individualism, a pair of box standard white sneakers, or unicolor with home-crafted laces are the way forward. How cool do they look? And everyone will talk about it. Because you made the difference and therefore are the difference. Embrace change, embrace being you. Start with the little things. Everyone notices a few things when observing a well-dressed person. Could be the hair, glasses, watch, belt, shoes.
How To Make Coasters From Scrap Fabric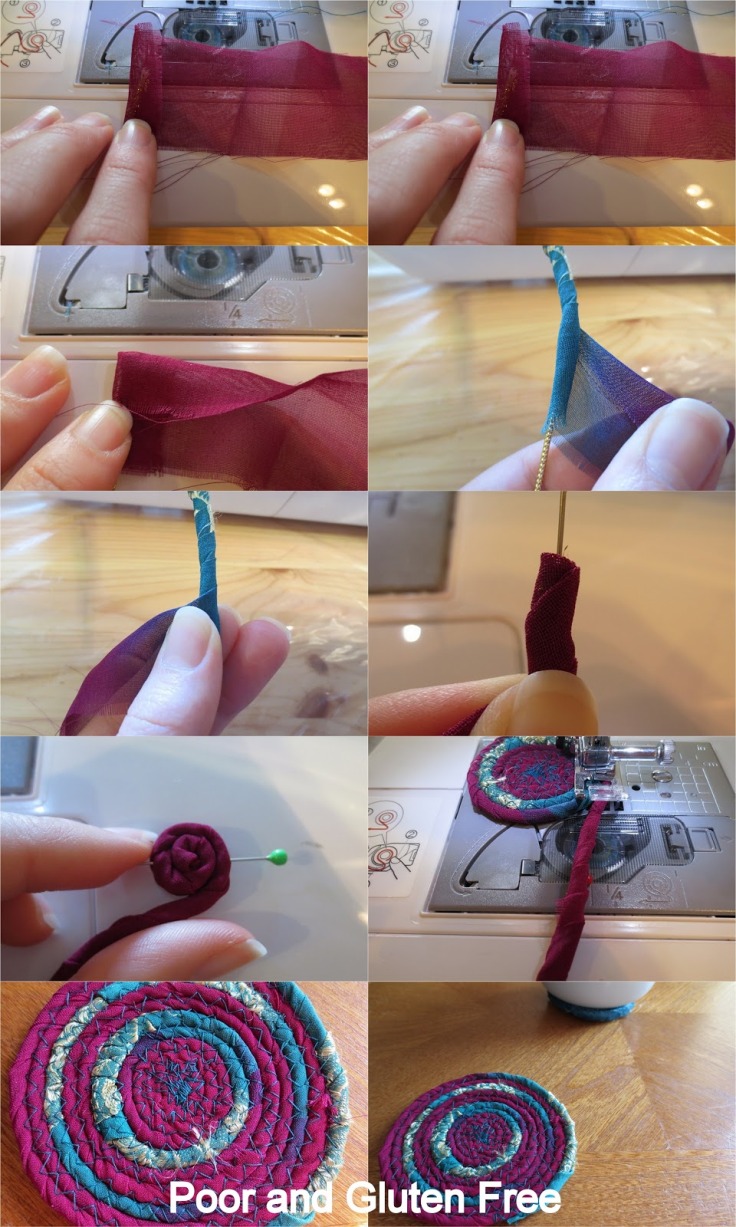 via poorandglutenfree.blogspot.com
Colorful decor that will surely brighten the table. Coasters are part of a table decoration that can be matched with the table napkins or the placemats. Such a helpful little thing to keep the table neat; especially from the melting ice from our favorite drink, on the occasions when we enjoy a cocktail, whiskey, or a nice liqueur. Whatever was on your top list, you might have realized that you were missing coasters.
DIY Fabric Button Earrings By Amy Cornwell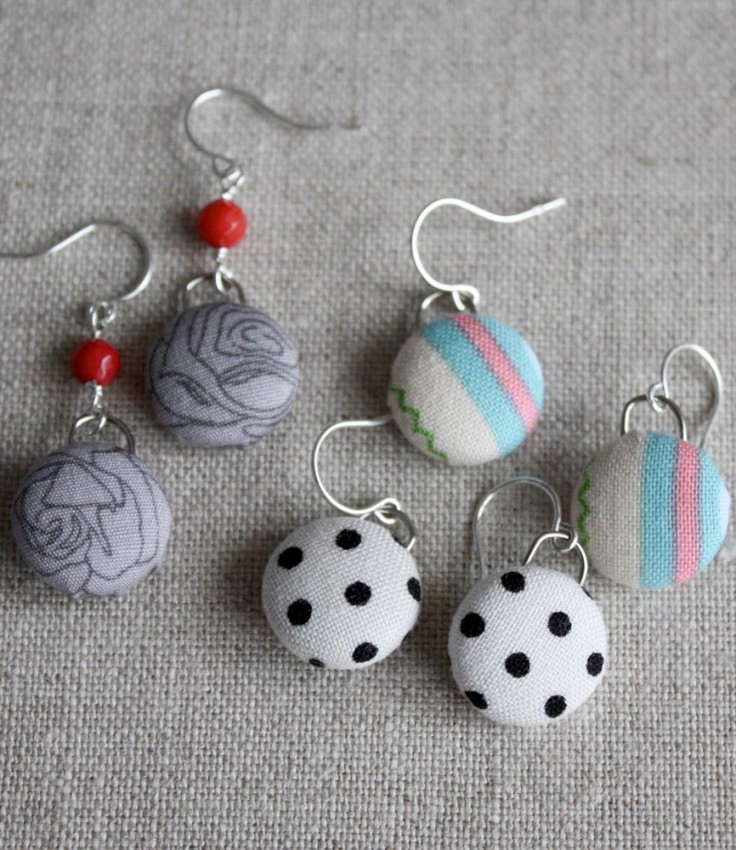 via brassyapple.com
"To be the fashion is not to be the fashion" – Vincent Van Gogh. Amy just hit the nail on the head. Creativity is all around us and we are all capable of something really rather cool no matter how able we are. Trust us, there is always something for everyone to express themselves as themselves. These button earrings will be the talk of your friend's circle, and eventually of the town. There may be something or every dress you own. You might even do so much that you'll be out shipping in a heartbeat to find a match for your new creations.
Lace-Trimmed Fabric Napkins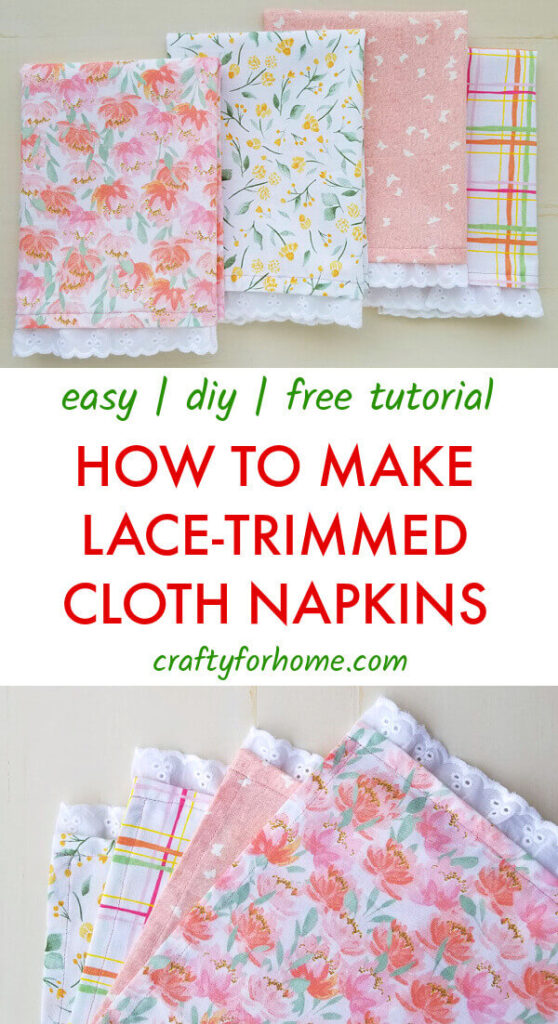 Wish to create a unique table set up with the many Top Inspired Top 10 ideas? Well, we have more on tap coming for you all. The DIY napkins will be a terrific addition to making something unique while presenting the best cooking coming straight out of your kitchen. Give personality to your home, and increase the awareness of recycling and upcycling fabric and many others creating a second lease of life. And never forget, you'll save a whole lot of cash while doing so.
DIY Fabric Bunting Flags Tutorial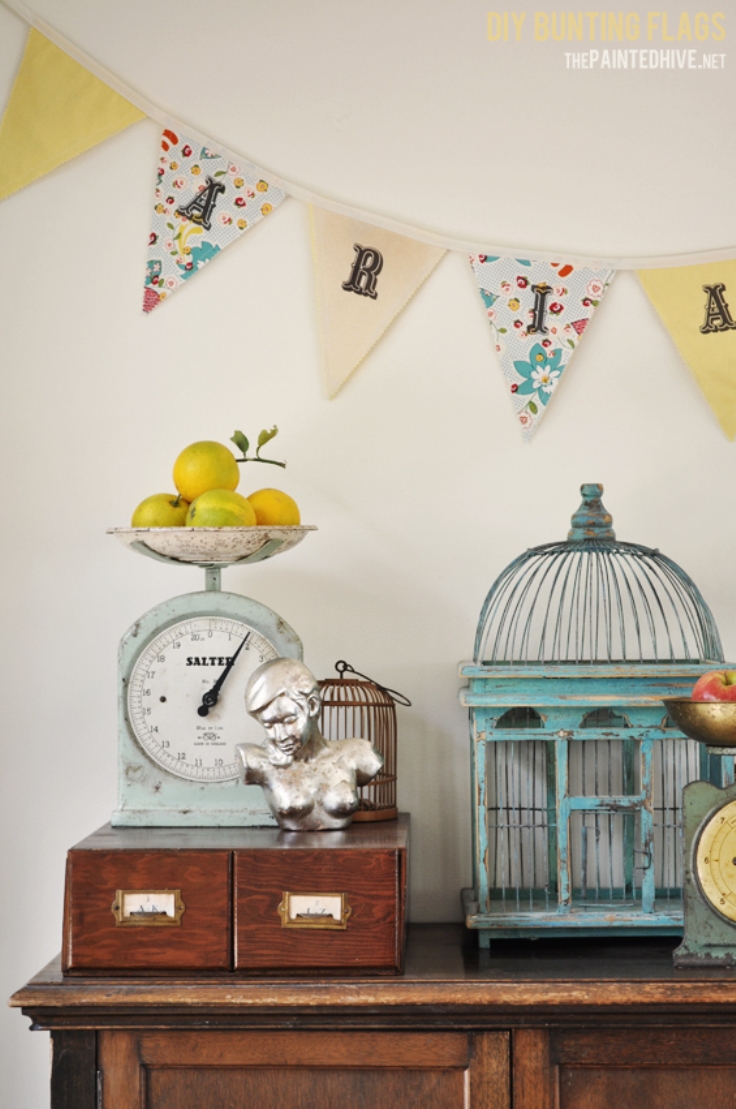 Baby shower? Birthday celebration? Graduation? Coming back from service? There is nothing better than a surprise party for those who deserve a little treat in their life. And this is love all over. As soon as the person enters the room, and sees your craft, there are no words that could express their surprise and appreciation. So why not try this out to make a special someone feel really special? To personalize something for someone is rather incredible. If you never victimized it yourself, be the first to step things up, and do it for someone else.