We love how versatile crocheting is! You can crochet almost anything, but apparel is our favorite. All those fashionable crocheted pieces throughout the internet are so inspiring, and we are so happy that there are free patterns to download.
This is why we are often sharing the best free crochet patterns with you. Today we decided to go with skirts. They are the ultimate summer fashion piece, and with summer being almost here, it is the perfect time to make yourself one (or a couple of them).
There are 10 fabulous patterns to choose from. They are all adaptable, comfortable, versatile, and fashionable. Not to forget they are great to rock while on the beach, over your favorite swimming skirt.
Crochet Maxi Beach Skirt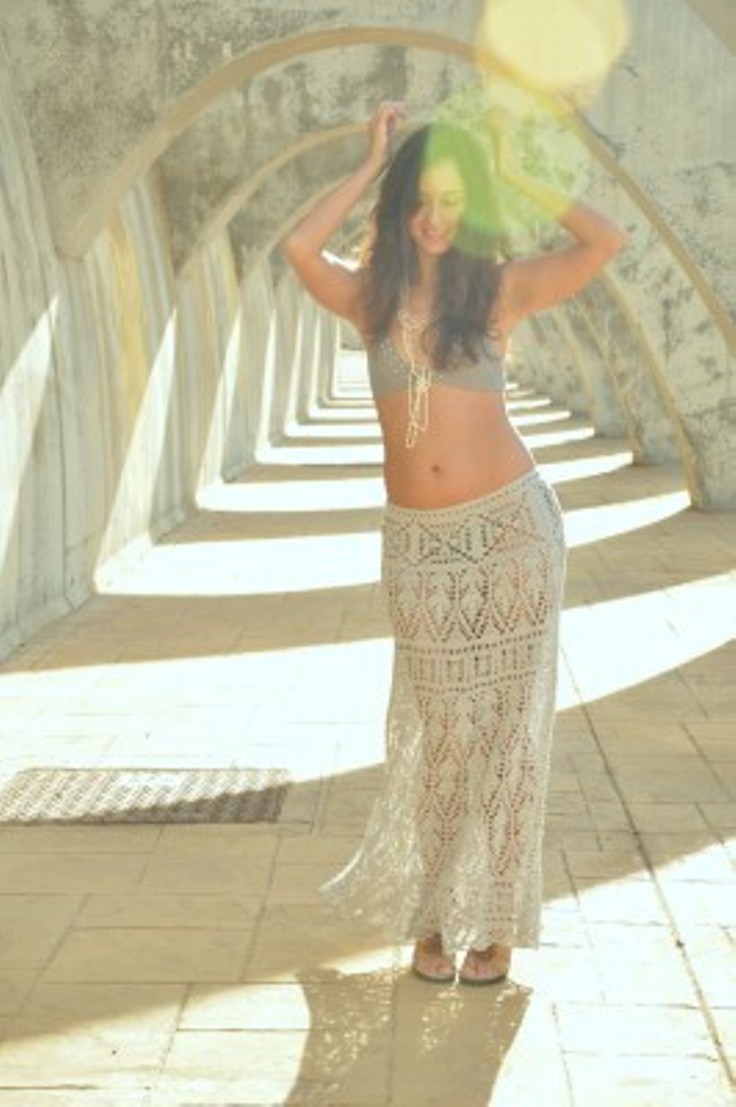 via sexycrochet.com
This mermaid crocheted skirt is so perfect for the summer. It is a great piece for making a fashion statement while enjoying the beach. The dress has beautiful details and will hide all your body flaws. The pattern is free and easy to follow. We recommend wearing this long skirt for long romantic evening walks on the beach!
Pink Skirt
via ravelry.com
Take a look at this short light pink skirt – it is made for dancing the night away. It is a great piece to wear with a crop top in summer. Even the name of the yarn used for crocheting the skirt is "Summer"! The pattern is free to download, so go over to Ravelry, register for free and start crocheting this fabulous skirt.
Caribbean Skirt
via redheart.com
Here is a beautiful skirt to wear over your bikini. But hey – you can also wear it over a tunic while out and about in the city. The skirt has a beautiful Caribbean pattern and is light and comfortable. Just download the free tutorial, which is suitable even for beginners, and follow it. You will have a summer skirt that will stun everyone.
Miami Beach Skirt
via redheart.com
Want an easy pattern that you can finish instantly, made in rounds with minimal finishing? Well, this Miami beach skirt is all that and more. It is a perfect summer skirt, but you can wear it in other seasons as well – add leggings. Choose your favorite colors and download the free pattern on the link above.
Striped Mini Skirt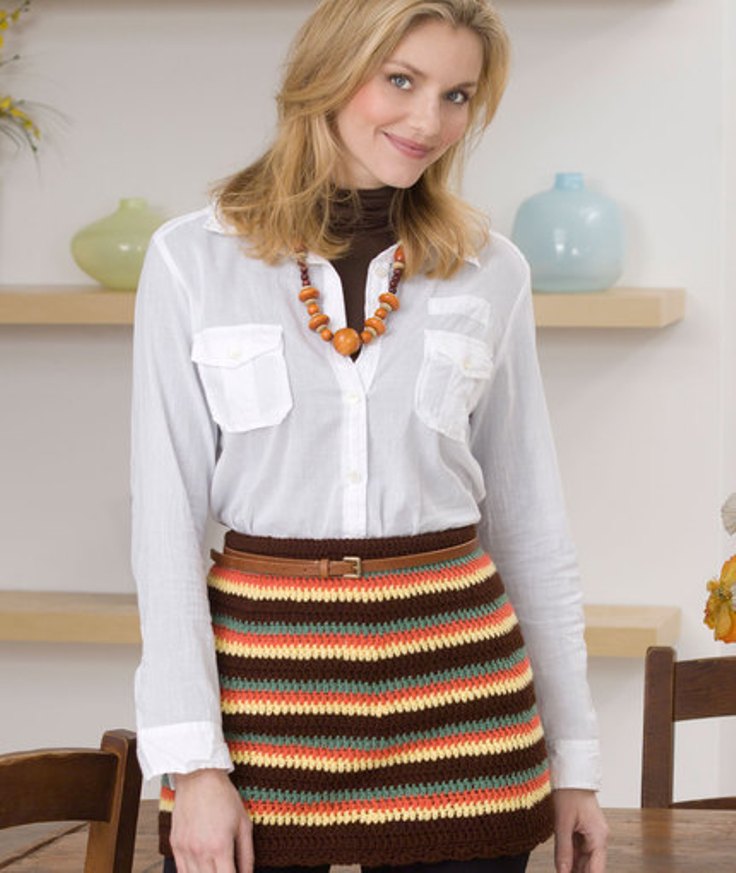 via redheart.com
Here is a pattern for a mini skirt inspired by Twiggy, the most popular fashion model of the 70s. It is an easy pattern, so even beginners can try it out. Crochet it in your favorite colors and wear it with sandals in summer or high boots in winter.
Webby Sundress or Skirt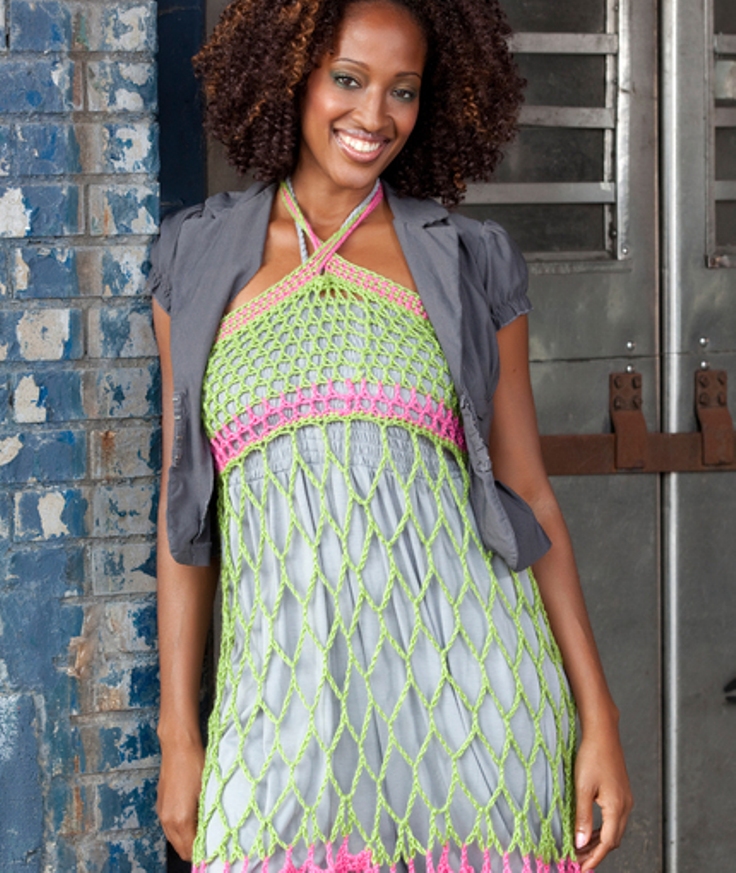 via redheart.com
This clever frock can be worn both as a skirt or a sundress – it is all up to you! However you wear it, you will feel comfortable in it and most importantly you will look fabulous. A great piece to rock on the beach over your swimming suit. We don't recommend this pattern for beginners.
Crochet Lace Skirt
via zurbahan.com
Wow – this crochet lace skirt looks so beautiful that we want one this minute! The pattern is for the lace, and you can make the skirt as long (or short) as you wish. The bow makes such an excellent detail, but you can skip it if you prefer. We like the white color – it is great for hot summer days.
Pretty Crochet Skirt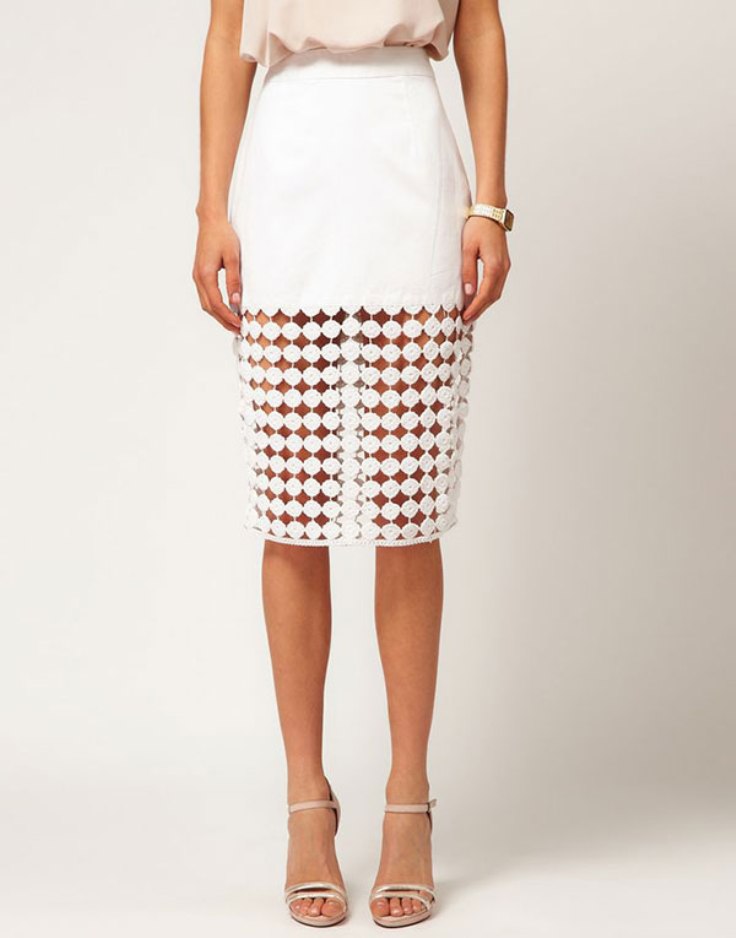 Here is another versatile pattern for a crocheted skirt inspired by the skirt in the photo above. You can choose the length of the skirt, as well as whether you'll make it high or low waisted. It is a simple pattern that will allow you to make your own original skirt, so feel free to use your creativity here.
The Pineapple Express Skirt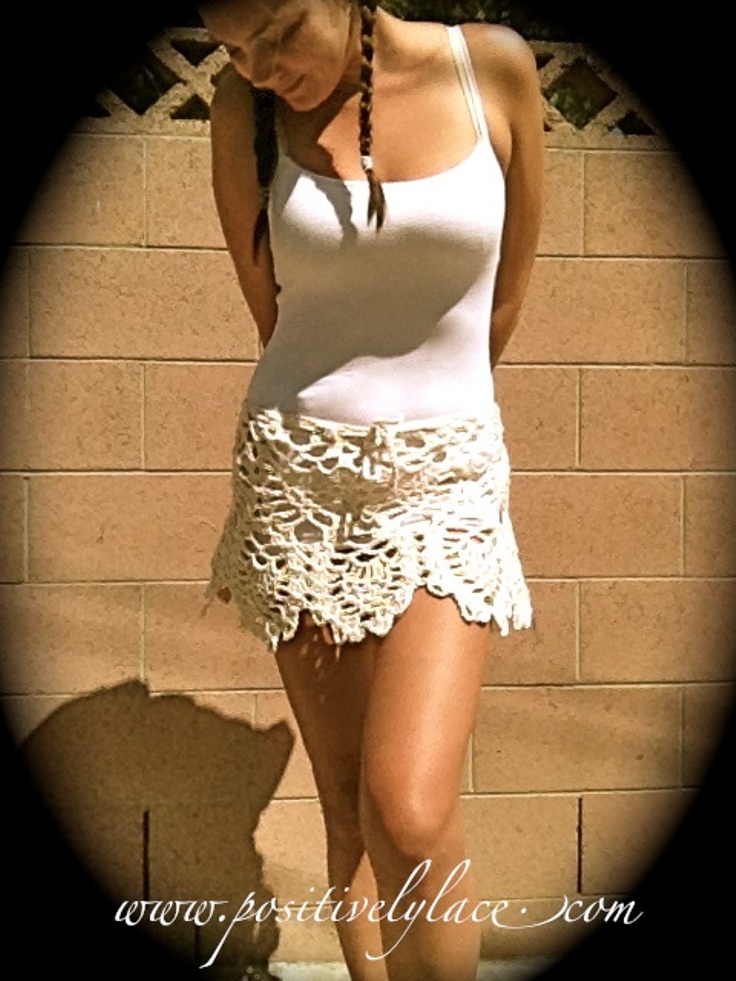 This neat looking pineapple express skirt is summer perfect. It is not the easiest project but is well worth it. We won't recommend it to a beginner crocheter. The pattern calls for 100% DK weight cotton for the vest. There is a diagram included that will make things easier. The tutorial is very detailed, so do read it thoroughly.
The White Russian
We are finishing this round-up in the spirit of summer, as it is slowly approaching, and we got to be beach-ready. This ruffled mini skirt is perfect to wear over your bikinis. We love how detailed is the tutorial! A diagram, how-to-video, and a pattern are all included. Check it out on the link below the photo.
Happy Crocheting!