Come wintertime, we get out the gloves, whether we like wearing them or not, since they're the best way to keep the chill away from our hands. Gloves come in many forms, depending on the material, pattern, and even their purpose. Someone might ask about the purpose of fingerless gloves. If they're meant to keep our hands and fingers nice and toasty, why leave the fingers out in the cold like that.
While gloves do keep the freeze away, they don't offer much feeling of touch while wearing them to our hands, which is needed to perform our daily duties. So fingerless gloves or mittens actually give you both warmth and tactile freedom, without having to remove your gloves every time you need to touch or grab something,
Fingerless mittens are becoming quite popular this time of year. And with Christmas coming, they would make a great, thoughtful, and best of all, handmade gift for your friends. If you know your way around a pair of needles, these will be a breeze to make. Experiment with different colors and yarn fiber types and create the most magnificent mittens.
Take a look at these free knitting patterns to learn how to knit a pair of simple and stylish mittens. Keep your hands and wrists warm, but leave your fingers free to do anything.
 'Fable' Mitts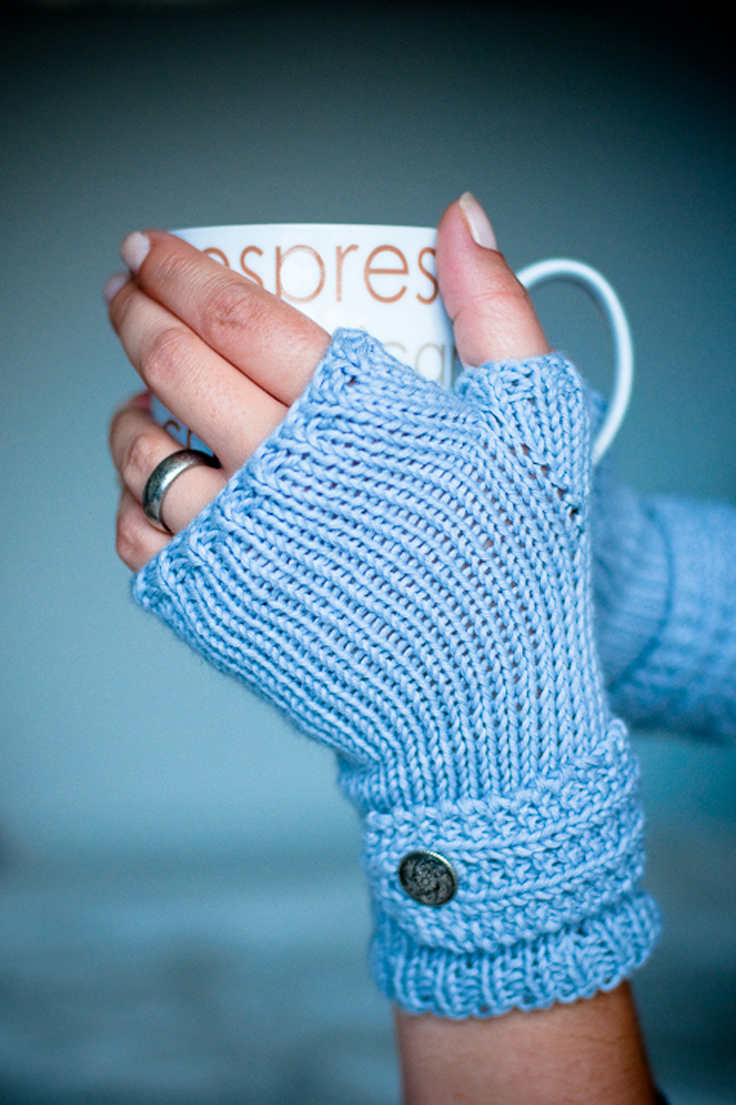 This fingerless mitten has only one opening for the thumb and leaves all the fingers free to wiggle, as most of the patterns here. The pattern itself might among the more basic out there, making it great for beginners. And the thing that definitely makes this pattern stand out is the chick wristband to keep those wrists extra warm.
Fingerless Mitts with Faux Cables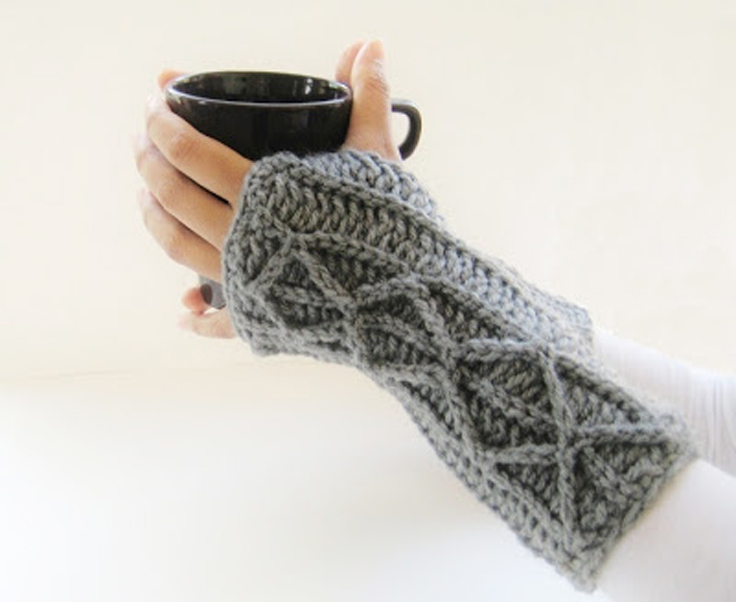 The beauty of the knitting technique is that you can create some pretty stunning designs. This interwoven chain-pattern is made with a slip stitch and chain stitch, and it's much easier to do than it looks.
Fingerless Gloves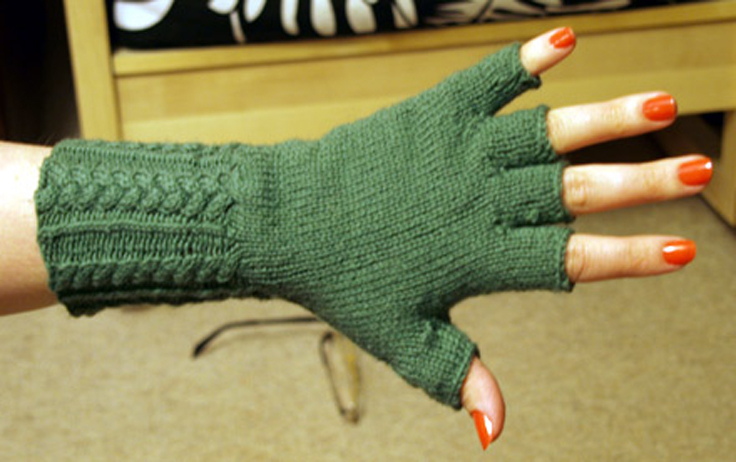 Here classic fingerless glove, where each finger has its own opening but reaches only the middle of the finger. Warm and practical, these would be excellent for those who like to keep things nice and simple. And as for embellishment, it doesn't have one except for a pretty heart-shaped stitch.
Fingerless Mitts with XO Cable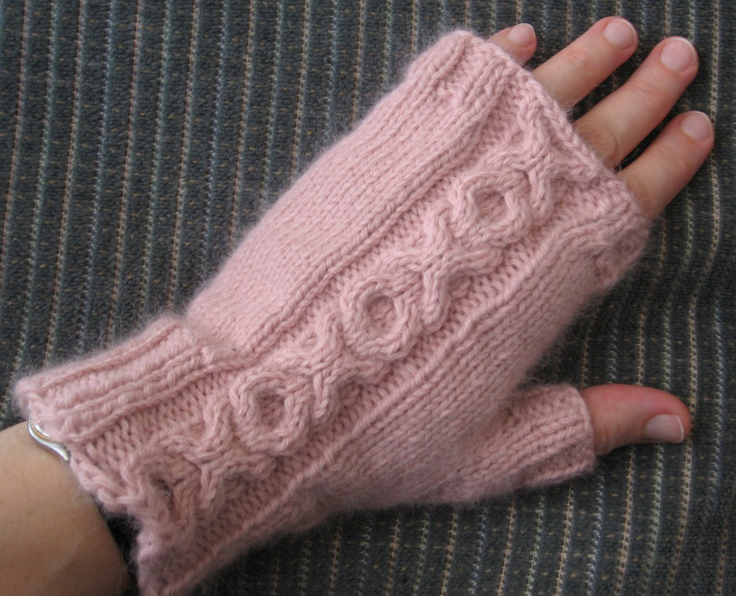 Sending hugs and kisses always makes you feel warm and fuzzy, so seeing those X's and O's whenever you look at your cozy mittens, will surely bring a smile to everyones' face. A very festive and lovely pattern, and perfect for a holiday gift.
Beginner Fingerless Mitts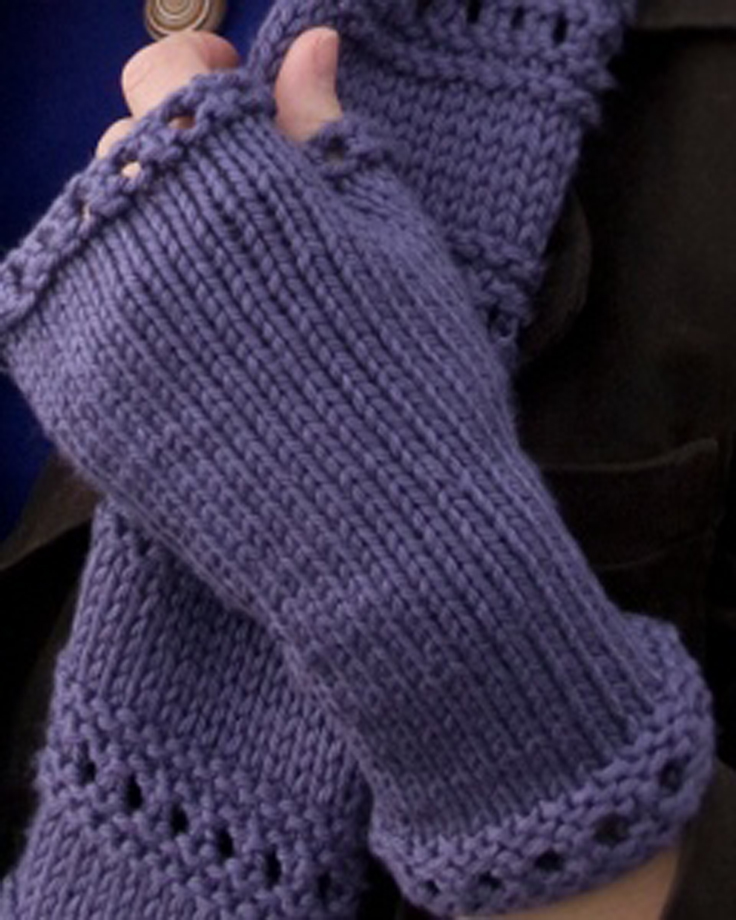 When it comes to knitted clothes and accessories, even a simple pattern can look fashion-forward. The true elegance of this design is the subtle decoration on the edges of the mittens. It might look troublesome to make, but it's a beginner-level project, so you can expect a fun time doing this sweet project.
Fraser's Ridge Fingerless Mittens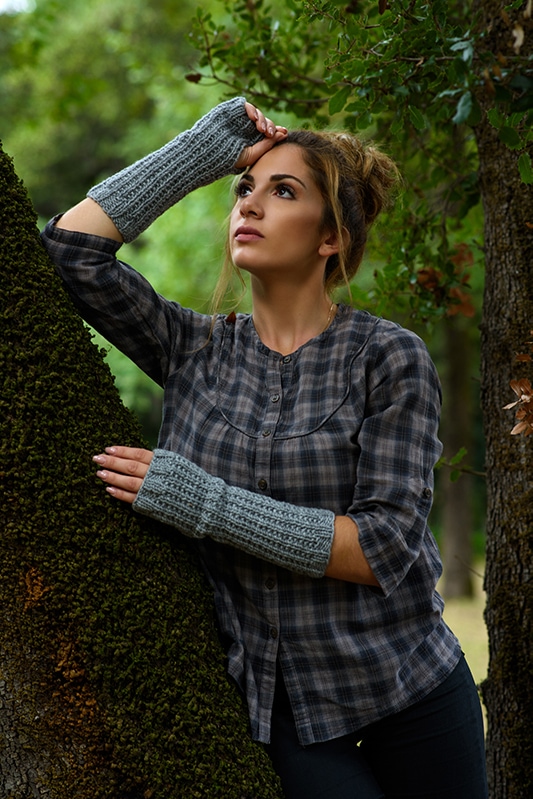 These flat knit mittens are very easy and fast to make, making them perfect if you want to make more than one pair, as a gift or for your family. The nice part is that you don't have to worry about the thumb size, since instead of the usual thumb opening is replaced with a small slit in the pattern.
Cafe au Lait Mitts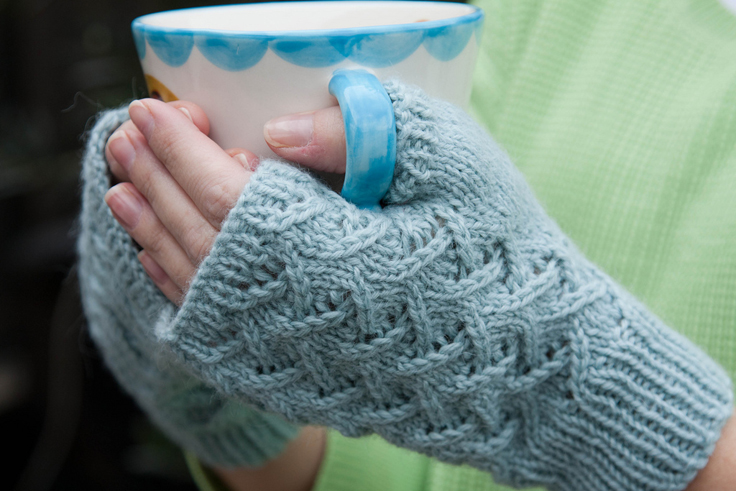 Knitting allows you to create many gorgeous patterns, and if you're a fan of lace, you'll be pleased to know that you can now enjoy having that intricate pattern on your mittens as well.
Chimera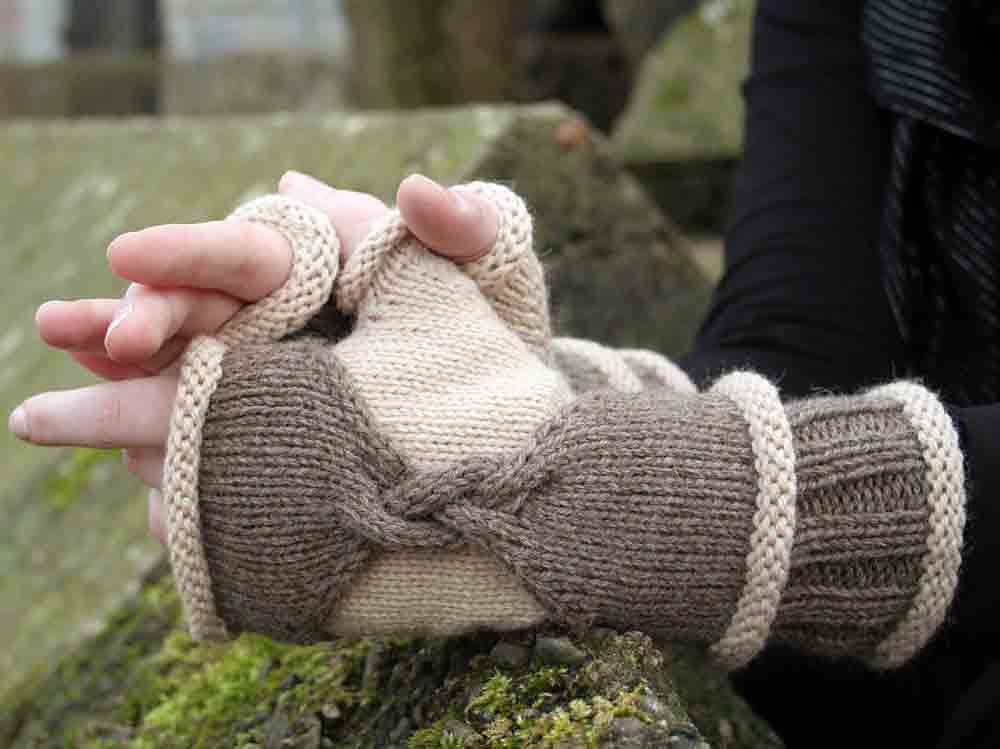 They say layering is key to keep warm without overheating during the colder months. And sometimes layering just gives you another level to your style. So, two-toned, seemingly layered mittens are not so hard to imagine, and you can't admit that they look absolutely stylish and wonderful.
Knitted Wrist Mittens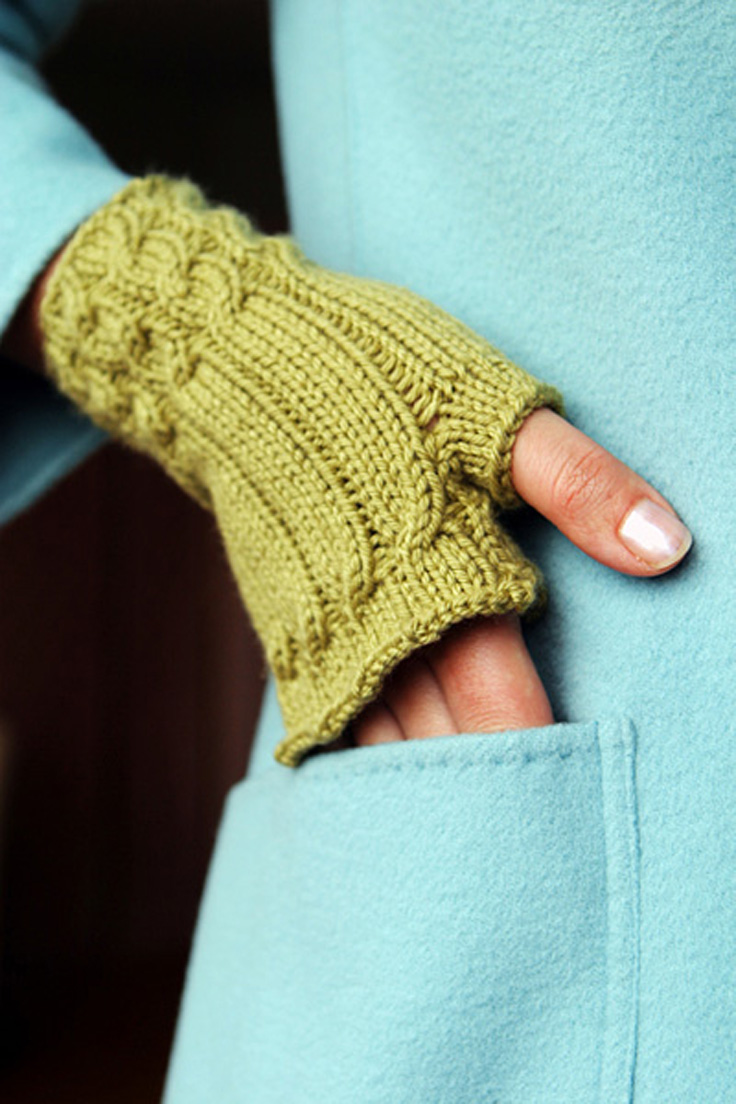 Here is another cable pattern that is much easier to make than you'd think. Even if you have to unknit a few rows, getting back to where you were in the pattern will take no time at all. So, if you're looking for some interesting mittens, you might want to consider trying out this pattern.
Owl Mittens
Last but not least, we wanted to offer you something less elegant and serious, and perhaps even silly. These owl pattern mittens will definitely be a hit among kids who don't quite like wearing their mittens. Don't these look absolutely adorable?
That's all the knitted mittens patterns have for you for now. Which pattern did you like the best? What kind of mittens would you like to knit for yourself or your loved ones? We hope you'll keep yourself safe and warm this winter and will find time to knit and also, leave us your thoughts and ideas in the comment section below.