There is no better start to a day than with a cup of hot, soul-warming coffee, especially now when temperatures are really low. But, making the same old drink during the cold days can become a little boring and now it's perfect timing to make a change in your old coffee habit.
This Italian drink is traditionally prepared with espresso, hot milk, and steamed milk foam. Here is a list of Top 10 Homemade Cappuccino Recipes that will help you to stay out from your coffee routine. Try them, we promise that you won't regret it!
Classic Cappuccino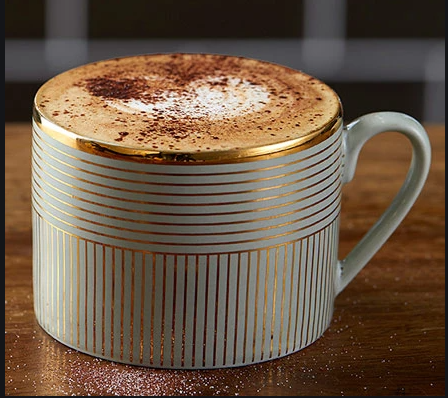 Recipe via bbcgoodfood.com
We all love a cappuccino let's face it; on the way to work passing by a cafe and smelling the roasted coffee beans simply makes you want one. They are addictively delicious. But, you can make it in your very home if you can get hold of a good espresso machine. Coffee is part of the life of millions throughout the world with such a massive heritage and impact on so many people of every imaginable background. Before you attempt other recipes, get yourself into a barista's shoes first, then have a play.
Blended Iced Cappuccino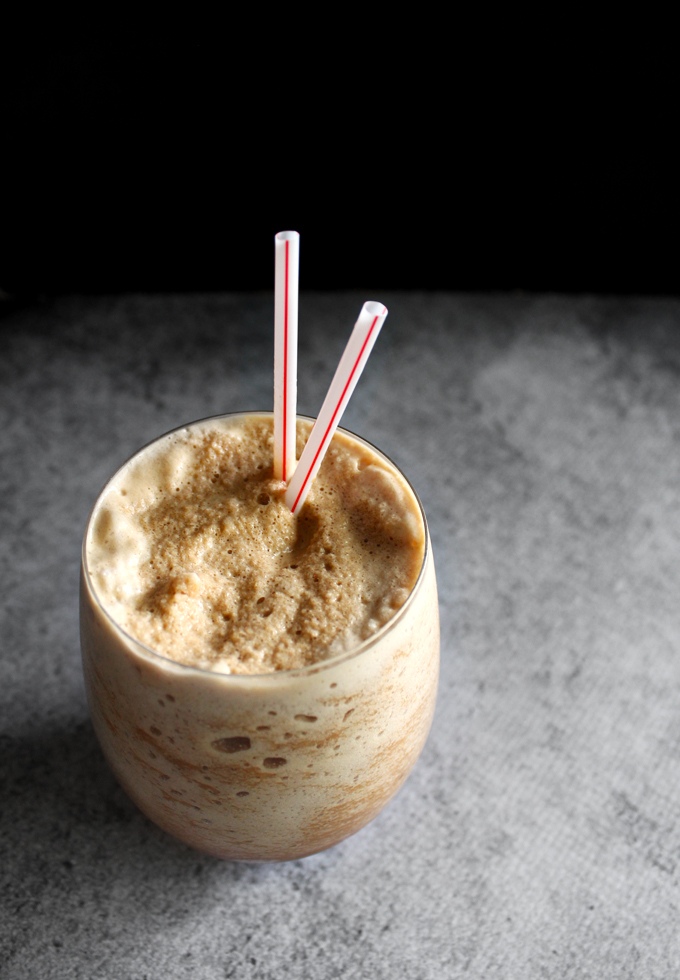 Recipe via portandfin.com
During the winter there is little else better than a warm cup of milky coffee with cloud-like foam. But what if outside it's around 30 already and you're breaking up a sweat? Well, this recipe is sure to revitalize yourself with a very cool finish. Many different variations from this recipe can be moduled to what best suits you. You can use coconut or other plant-based milk, and you don't have to indulge in cream if you are watching the calories.
Handmade Cappuccino (No Coffee Machine Needed)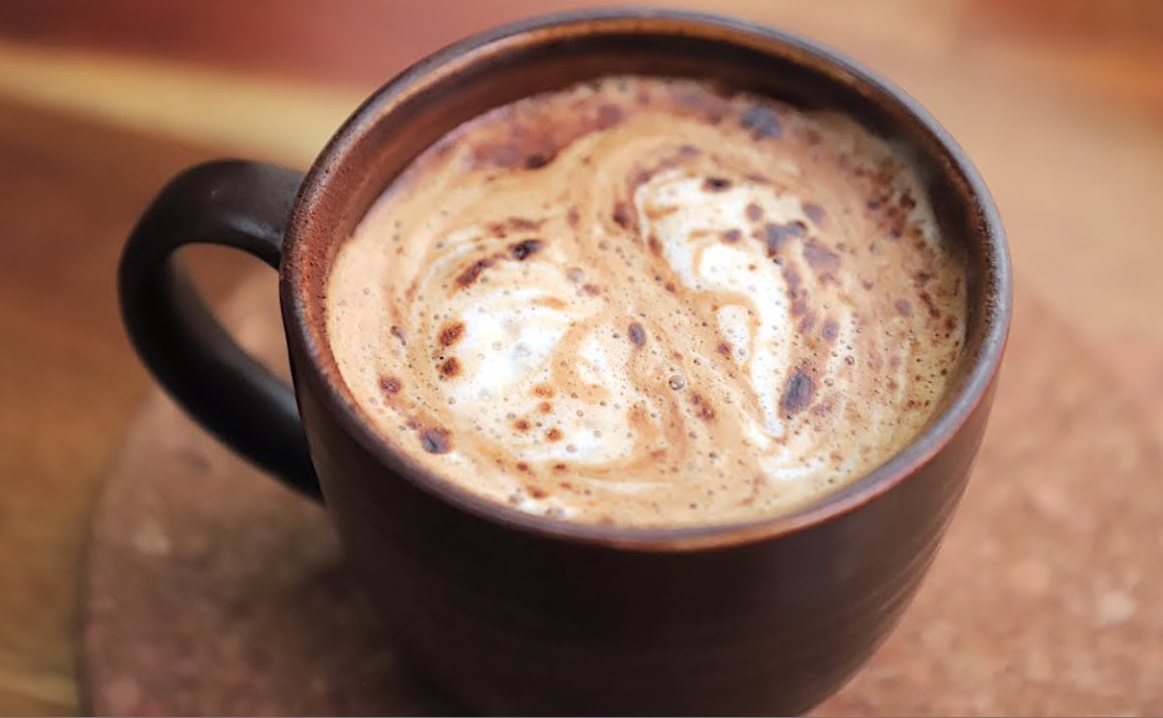 Recipe via hebbarskitchen.com
If you haven't got to hand a semi-pro espresso maker, then fear not. This is a great recipe that will revolutionize the way you think forward regarding this wonderful coffee type. It's also great fun seeing the change in color with just the help of instant coffee and granulated sugar. You can flavor this with most flavor syrup and top it up with, as an example, homemade whipped cream Chantilly, and cinnamon.
Double-Chocolate Cappuccino Cocoa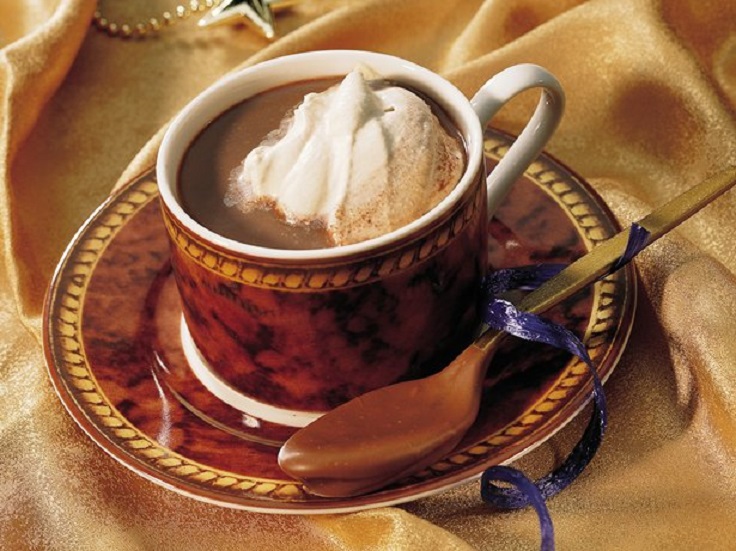 Recipe via bettycrocker.com
What happens when a coffee addict and a chocolate lover meet up for the first time? A double chocolate cappuccino. The best of both worlds and an absolute crowd-pleaser. Perfect for the winter months, this will warm your hearts straight away. It is a rather indulgent recipe but then again, every so often why not. The mix oozes with bountiful goodness wishing to have a never-ending cup in your hands. For a more bitter finish, use 100% cocoa powder sweetened with sugar, honey, or agave syrup.
Matcha Latte Cappuccino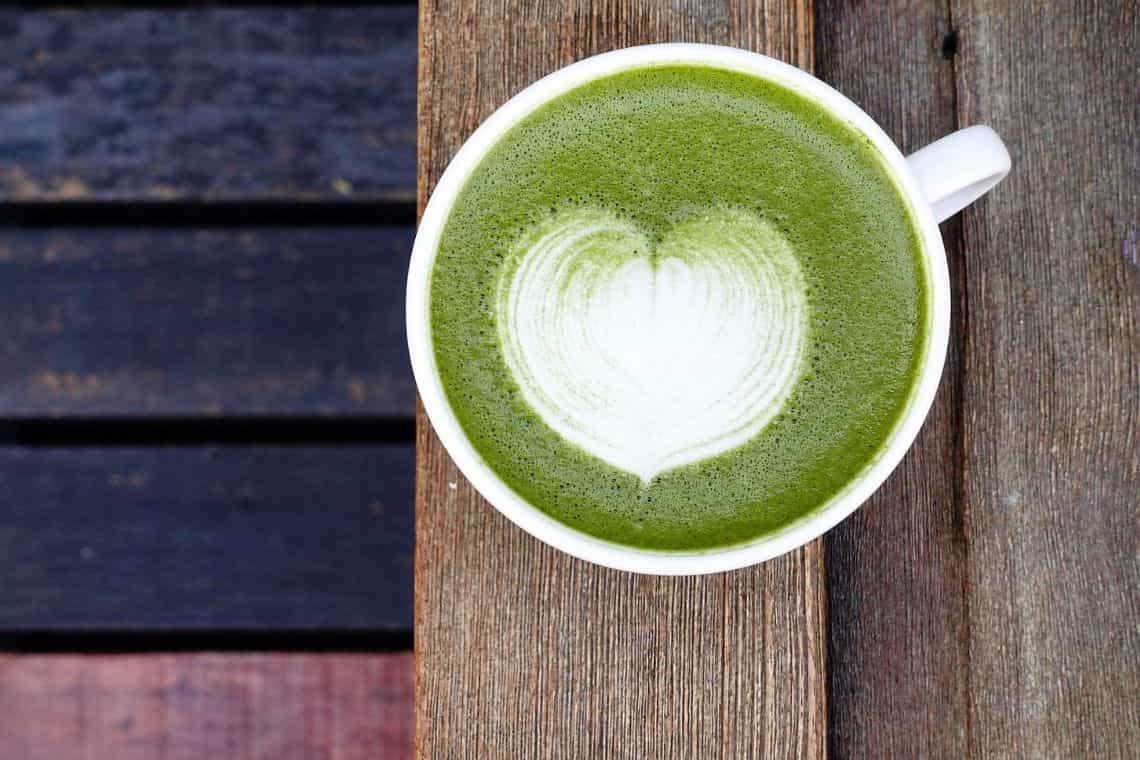 Recipe via caffeaiello.it
It has been known for a little while now that matcha, high in natural antioxidants,  has been a growing household name. Matcha has been renowned for its very peculiar and interesting taste with also the most beautiful of greens. It's a talkative point and has become one of the most Instagrammable coffee on the planet. Follow this trend by giving it a go yourself. You'll never look at a cappuccino the same. Matcha has been known to have potential in cleansing your liver, promoting heart health, and also could boost brain functions. Let's all have a cup!
Frosty Caramel Cappuccino
Recipe via tasteofhome.com
If you do not know what to do for breakfast but you're after something that will make you smile to the moon, or you might have a sweet tooth, then please do give this a try. Well worth it. Super filling. Also, if you are planning a dinner but do not necessarily have the time to cook up a dessert, then this option also works with the best of both worlds. Utter crowd pleaser. If you are a bit of a kitchen guru, make your own chantilly cream with vanilla pod extract…
French Vanilla Cappuccino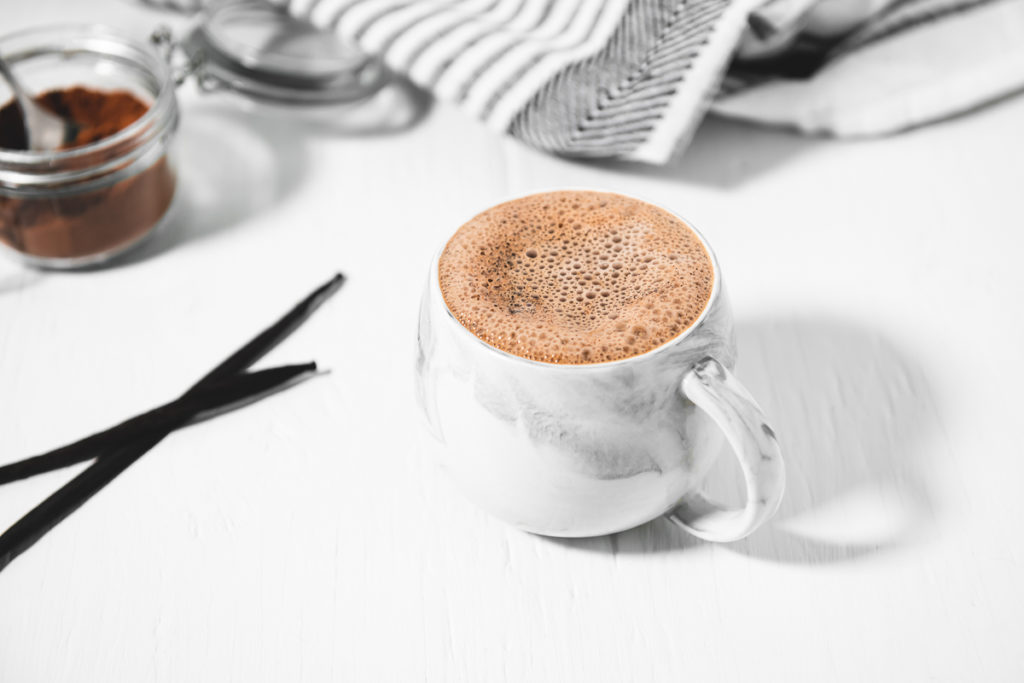 Recipe via nourishmewild.ca
This recipe is caffeine-free, dairy-free, and refined sugar-free. Another different way of making your cappuccino by adding vanilla beans and again no machine needed. Made out of instant cappuccino mix, cacao powder, coconut sugar, and coconut milk. Completely vegan coffee recipe. Why not giving it a try.
Mocha Cappuccino Recipe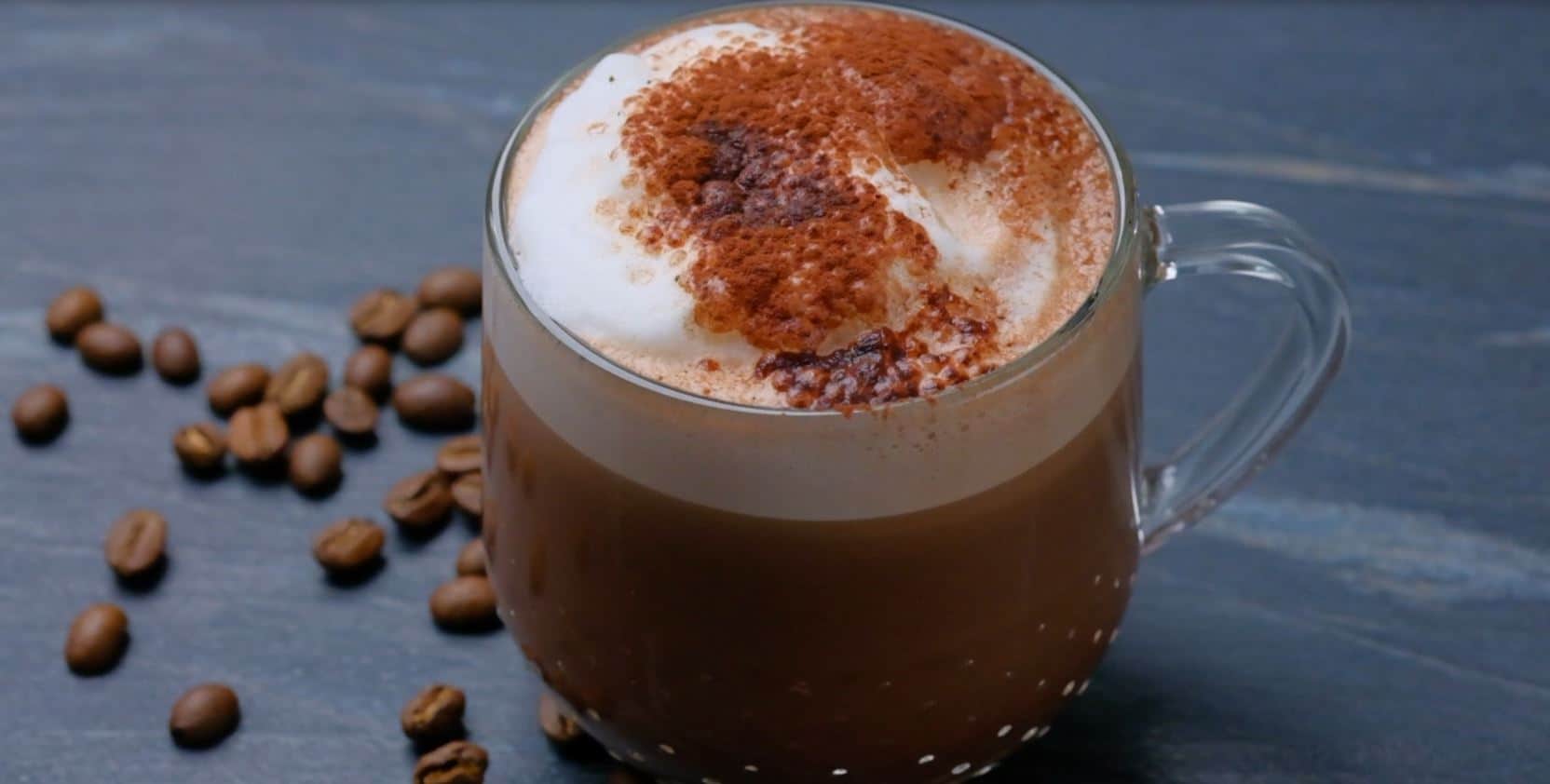 Recipe via roastycoffee.com
Once again we are pairing the best of both worlds. Mocha and Cappuccino. Both were born to be combined together. Sprinkle ginger powder on top of this recipe making this perfect for an Autumn inspired treat. Chantilly cream on top or even a ball of vanilla ice cream will work wonders. Great for young adults and not so young ones alike. Delicious alongside breakfast with a warm baguette, fresh butter, and jam. The perfect way to believe you're either in France or Italy.
Beetroot Pink Cappuccino Recipe
Recipe via 2foodtrippers.com
Nowadays many cafe places invent different cappuccino and latter flavors, from red velvet, spirulina, butterfly pea flavor, and many more. We choose to recommend you a pink cappuccino made out of beetroot juice.  To try out this recipe you will need a shot of espresso (of course), beetroot juice shot in your milk, or/and infuse your milk with beetroot to get the pink color. Go ahead with plant-based milk too. Usually served during Brest Cancer Awareness Month.
Kopi Luwak Cappuccino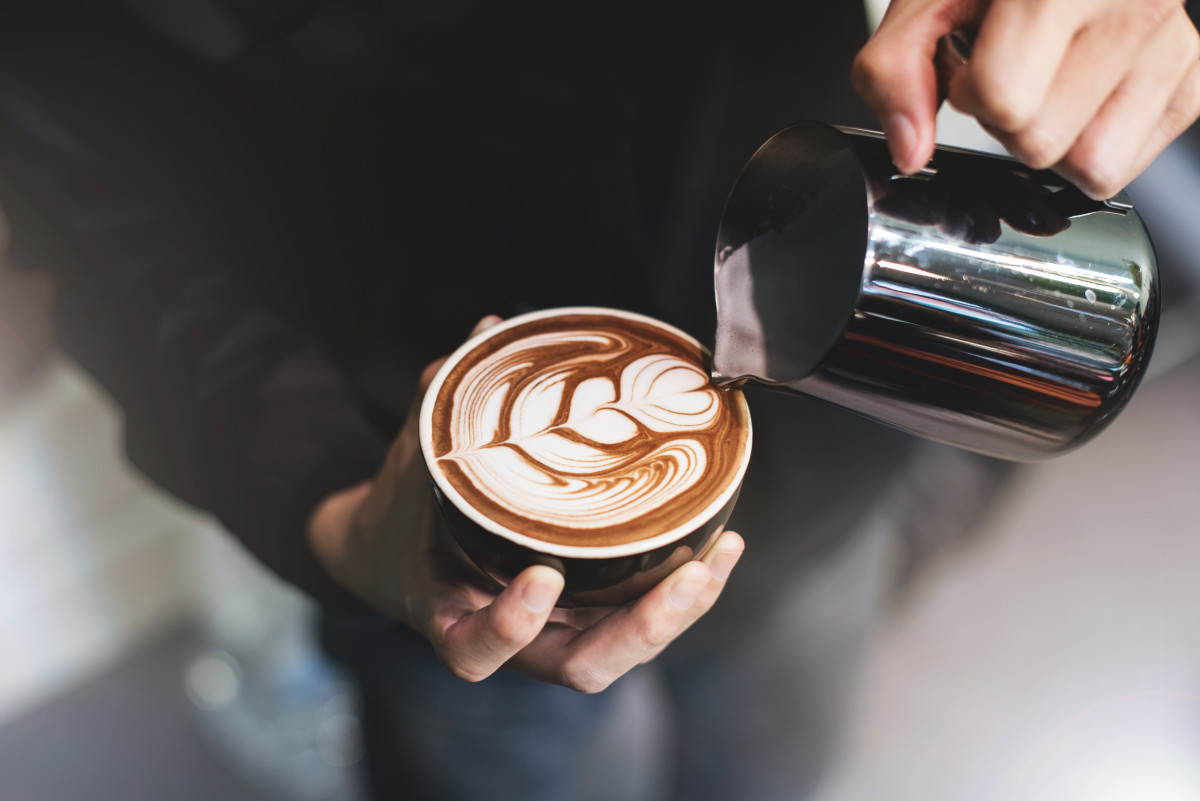 Recipe via thursdaydinners.com
Kopi Luwak is a type of exotic coffee beans famous for the way they're produced. First of all, coffee cherries are fed to Asian palm civets. Farmers then collect these digested coffee beans from the feces of these animals, process them, and sell them as coffee beans. As you might imagine, it's one of the most expensive delicacies in the world. Having a cappuccino with the most expensive coffee beans is an absolute pleasure!