Choosing a honeymoon destination sometimes can be very hard! It can be a money problem, disagreement with your partner about the location, or you simply just don't know where to go. Hawaii and Maldives are always an option, but if you feel like wandering to a place that makes your heart skip a bit just by hearing the name, then we might help you.
Below you can find out ten destinations located in Asia – some are really popular, while others are getting more and more attention from tourists. From tropical islands to big cities in Asia, scroll to see which made our list.
1. Koh Samui, Thailand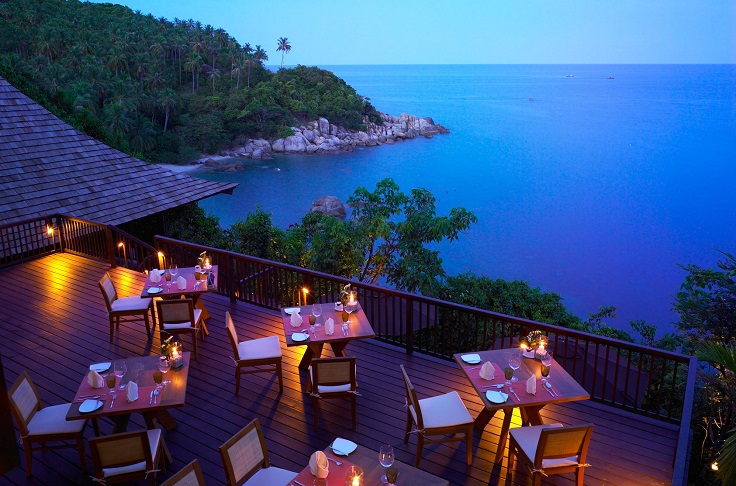 Koh Samui is the second-largest island in Thailand, the first one being Phuket. The island is a real tropical paradise, not only because of its turquoise water and white sand beaches but because it is surrounded by the Marine National Park and other nearby islands that are worth a day trip. Koh Samui has plenty of wonderful beaches, but the one you really need to visit is Chaweng – you'll see why it's also the most popular one.
2. Langkawi, Malaysia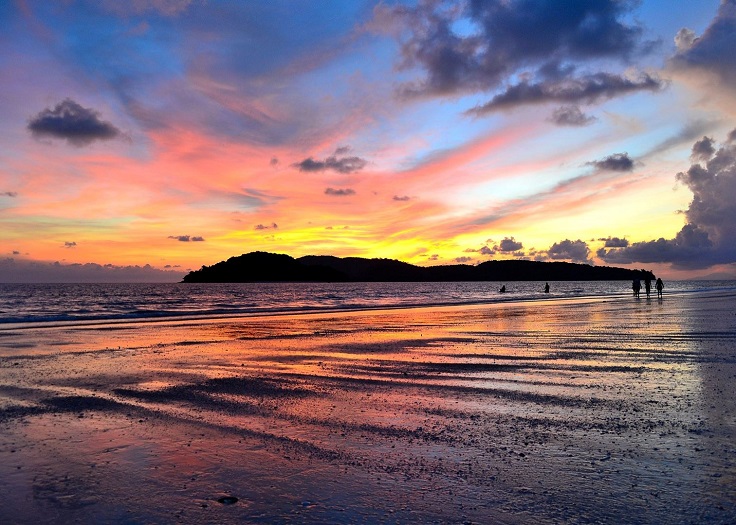 via audleytravel.com
Langkawi is the most popular and the most populated island of the 104 islands of the same archipelago located in Malaysia. The archipelago belongs to the Malaysian state of Kedah, near the border with Thailand, so you will easily notice the Thai influence of this island's culture. The most popular beach here in Langkawi is Pantai Cenang, known for its powdery white sand and wonderful water.
3. El Nido, the Philippines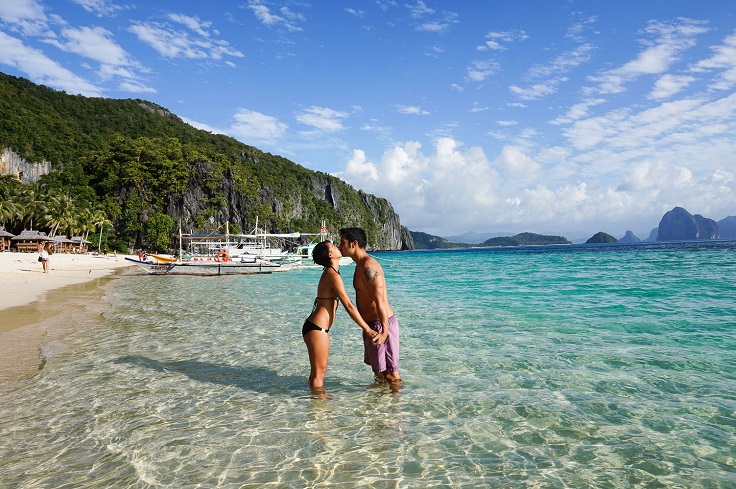 via rappler.com
Don't you just wish to be here with your loved one? Just looking at the picture made us want to be here, so it's no wonder why El Nido is actually synonymous with paradise! The whole place is laid-back, which means it is ideal if you're looking for a relaxation kind of a honeymoon vacation. El Nido is a really popular international destination that attracts many tourists, but still, you should be aware that there are no hospitals or ATMs.
4. Hoi An, Vietnam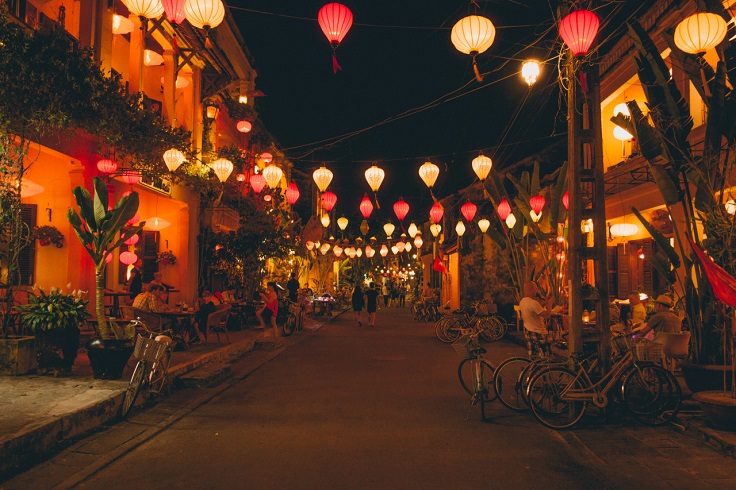 Hoi An is a small town located on the central coast of Vietnam that many years ago was its major port. Many Chinese and Japanese merchandisers came here, so the town was really influenced by these two cultures – you can notice this influence in the Hoi An's food, architecture, and the whole culture. Hoi An is also known as the "yellow town" due to the yellow facade many houses have. Add the lanterns on the street, and this is such a romantic place!
5.  Trincomalee, Sri Lanka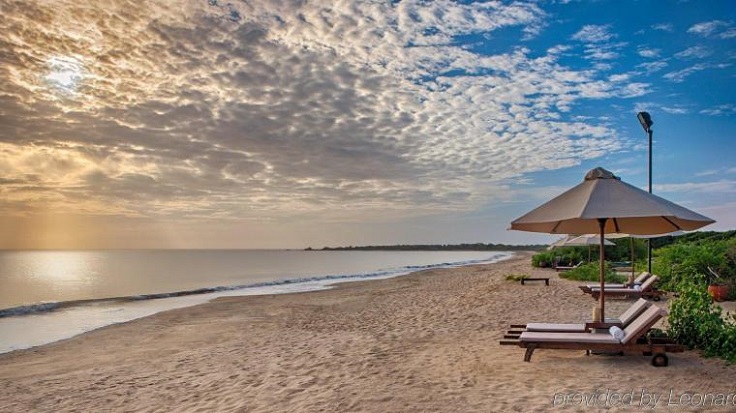 via trailfinders.com
Trincomalee is also known as Gokanna and is being located on the east coast of the island. It is a major port city that is also the home of some of the most picturesque beaches. Two of these are Uppuveli and Nilaveli located near the city. Besides the beautiful beaches, Trincomalee has other attractions and hot springs not far away from the city and the Temple of a Thousand Pillars, one of the most popular historical buildings in the region. There is also a place known as Lover's Leap, inspired by a true love tragedy.
6. Kyoto, Japan
Kyoto simply cannot be described with just a few words. The whole culture, the architecture, the food, everything about this Japanese city will wake up the romantic wanderlust in you, as this culture is so different from the Western one. Kyoto is the home of hundreds of Buddhist temples and Shinto shrines, parks, gardens, and even a castle. There are so many things to be seen, and if you decide to come in spring during the cherry blossom season, you will have unforgettable times.
7. Singapore
If tropical islands aren't your thing, we understand you. There are so many people who would rather visit a modern city than a quiet tropical place, so if you and your partner are the types of people who like the busy city life, we have this recommendation for you – Singapore. This city-state is one of the three surviving city-states in the world and is a very modern city! You will find here everything that a city has to offer – plenty of bars, restaurants, contemporary architecture, parks, to name just a few.
8. Bali, Indonesia
Bali is one of the most popular tourist destinations for years, and there's a reason for that. This tropical place is one of the best you can pick not only for your honeymoon but for every other vacation as well. The island is home to so many white-sand beaches, but there are also black sand beaches! Another fun fact is that here you can try the world's most expensive coffee – so, coffee lovers would you consider Bali?
9.  Koh Rong Archipelago, Cambodia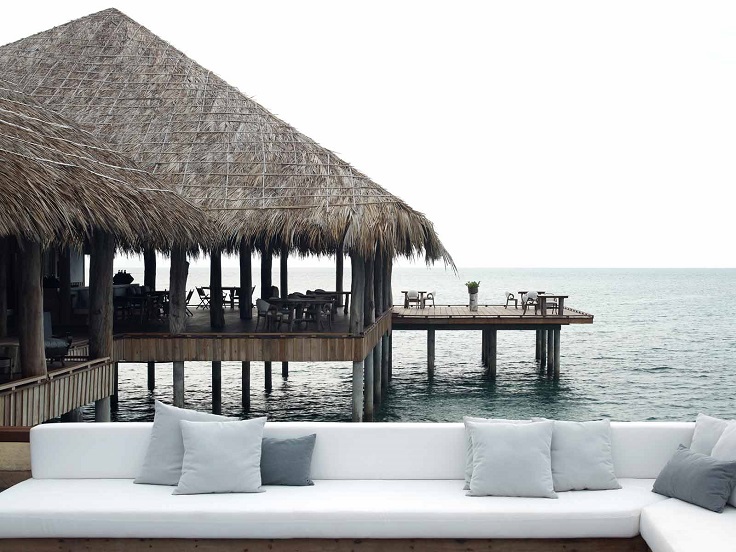 via odyssey-world.co.uk
Cambodia is home to so many beautiful beaches, but the country offers plenty more than just beach fun. It is also the home of one of the most popular UNESCO World Heritage Sites – Angkor Wat, a temple built in the 12th century, and we're pretty sure that you know it, it is the temple in the film Tomb Raider. No matter if you choose the beach life or you prefer exploring nature and temples, Cambodia has so much to offer to a wanderlust couple.
10. Luang Prabang, Laos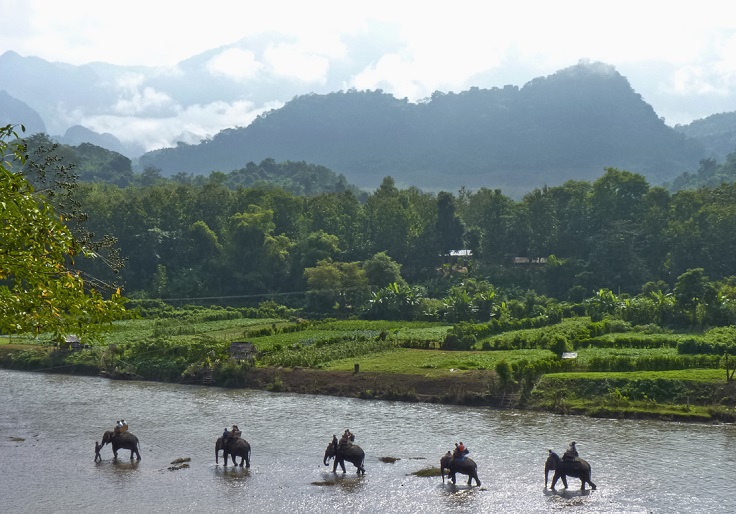 via elle.fr
Luang Prabang is an ancient city located in northern Laos. It was designated a UNESCO World Heritage Site in 1995 – after all, this small town used to be an ancient royal capital, adding so much history to the town's story. It is a very quiet place that offers the perfect honeymoon vacation for couples who want nothing but rest and relaxation. Surrounded by mountains and rivers, Luang Prabang is becoming more and more attractive to tourists interested in Asia.