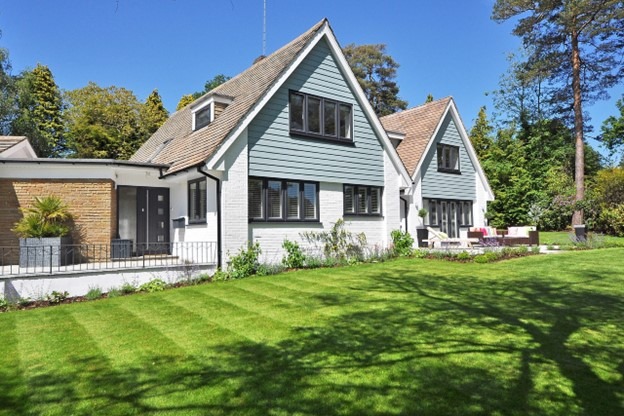 Are you tired of your home feeling outdated or lacking in certain areas? Do you dream of having a modern, stylish space that reflects your personal style and meets your needs? Look no further because we have got you covered.
In this post, we will be sharing some exciting and innovative renovation ideas that will upgrade your space and give it a fresh new look. From budget-friendly improvements to luxurious upgrades, we have something for everyone. So why wait? Let's dive in and see how you can transform your house into your dream home. Without any further ado let's get started!
Add Some Curb Appeal
Don't neglect the exterior of your home when planning renovations. Adding some curb appeal can make a huge difference in the overall appearance and value of your house. Simple updates like repainting the front door, adding some outdoor lighting, or landscaping can instantly improve the look of your home.
If you have a larger budget, consider replacing old siding or adding stone veneer to create a more modern look. For instance, as seen at www.unifiedhomeremodeling.com, you can work with experts to have customized energy-efficient windows, doors and siding that will greatly improve your curb appeal.
And don't forget about your backyard – adding a deck, patio, or outdoor kitchen can extend your living space and create the perfect spot for entertaining guests. So don't be afraid to get creative and make your house stand out from the rest!
Transform Your Kitchen
The kitchen is often referred to as the heart of the home, and for good reason. It's where we gather to cook, eat, and spend time with our loved ones. So why not give it a much-needed upgrade? You don't have to break the bank to transform your kitchen into a stylish, functional space.
Simple changes like adding a fresh coat of paint, replacing old appliances, or upgrading your countertops can make a huge difference. If you have a bigger budget, consider installing new cabinets, adding an island for extra storage and counter space, or even opening up the kitchen to create an open-concept layout.
Create a Luxurious Bathroom
The bathroom is another important room in the house that often gets overlooked when it comes to renovations. But with a few key changes, you can turn your bathroom into a luxurious spa-like retreat. Start by replacing old fixtures and hardware with modern, sleek alternatives. Consider adding a rainfall shower head, heated floors, or even a smart toilet for added convenience and comfort.
Don't forget about the lighting – installing dimmer switches or adding extra lighting can create a more relaxing atmosphere. And for the ultimate indulgence, consider adding a bathtub with jets or a steam shower to your bathroom renovation plans.
Upgrade Your Flooring
One of the most impactful ways to upgrade your space is by upgrading your flooring. Old, outdated floors can bring down the overall look and feel of a room. There are many options available depending on your budget and personal style. Hardwood floors are a timeless choice that adds warmth and elegance to any space.
For a more budget-friendly option, consider laminate or vinyl flooring that mimics the look of hardwood at a fraction of the cost. And for high-traffic areas like entryways or kitchens, durable tile or stone flooring is an excellent choice.
Enhance Decks with Lighting
A deck is a great addition to any home, providing a perfect spot for outdoor gatherings and relaxation. But why limit its use to just daytime? Enhance your deck by adding some lighting that will not only make it functional at night but also create an inviting ambiance.
Consider string lights for a cozy and whimsical feel, or install recessed lights for a more modern look. You can also add solar-powered lights along the stairs for added safety and style. With the right lighting, your deck will become a versatile space that you can enjoy day or night.
Create a Cozy Outdoor Space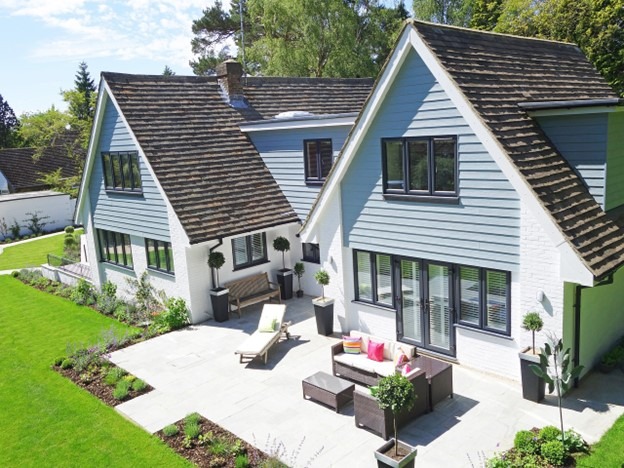 Speaking of outdoor spaces, why not create an inviting and cozy area in your backyard where you can relax and unwind? Whether you have a big backyard or a small patio, there are many ways to make it cozy and functional. Add some comfortable outdoor furniture, string lights, and a fire pit for a warm and welcoming atmosphere.
You can also add some greenery with potted plants or create a mini herb garden for fresh herbs to use in your cooking. With the right design elements, you can transform any outdoor space into your own personal oasis. So go ahead and start planning your backyard retreat today!
Renovating your house doesn't have to be a daunting task or break the bank. With these innovative ideas, you can upgrade your space and make it feel like a brand new home without spending a fortune. From small changes to major upgrades, it's time to turn your house into your dream home. So what are you waiting for? Start planning your renovations today!