Bruschetta is a super-delicious recipe that comes directly from Italian cuisine. There are many different types of bruschetta ideas that you can find, with various ingredients on them that would satisfy every taste. You can make these incredible bread with interesting toppings really fast and you can use them as appetizers or any kind of meal you like, it's your choice.
We have made an exquisite list of the top ten best Italian bruschetta recipes to help you pick the right ones very easily. Just take a look at the ideas that we are offering to you here and we are sure that you will be happy to try and make some right away. And if it's not a secret, can you tell us which bruschetta type is a real favorite at your home?
Tomato Basil Bruschetta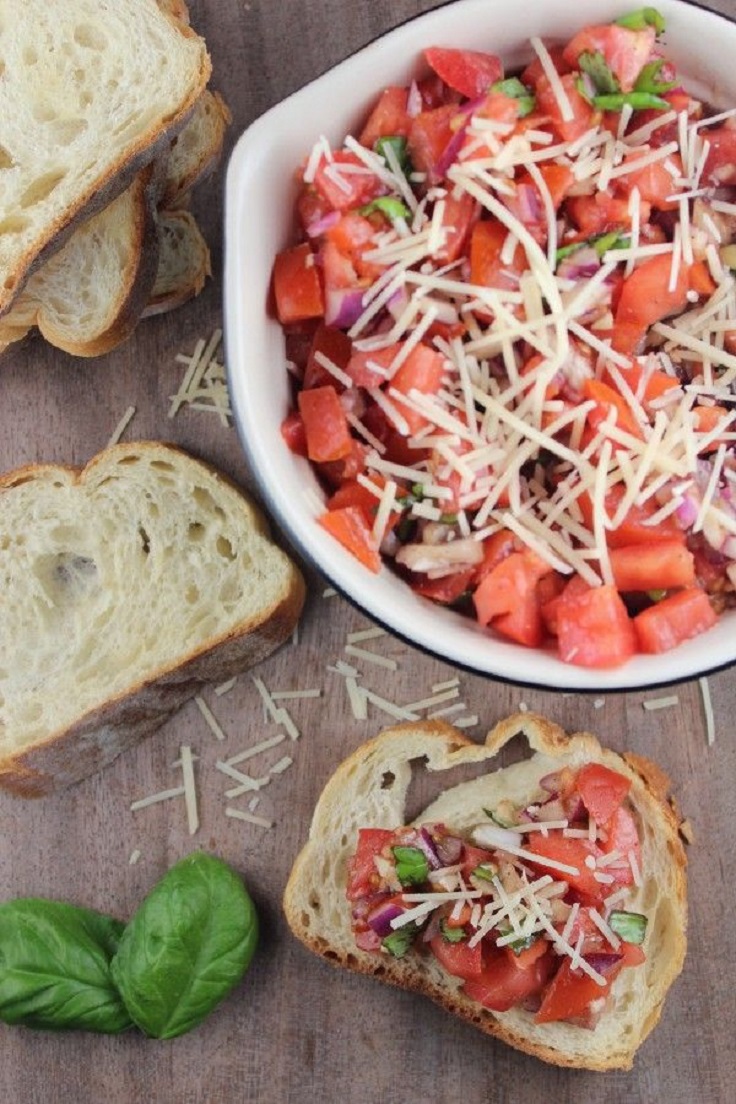 Recipe via littleleopardbook.com
We can start the countdown with the tomato basil bruschetta recipe because is one of the most classic recipes on our list and we all want to have a taste from the original idea first.
Roasted Garlic and Shiitake Mushroom Bruschetta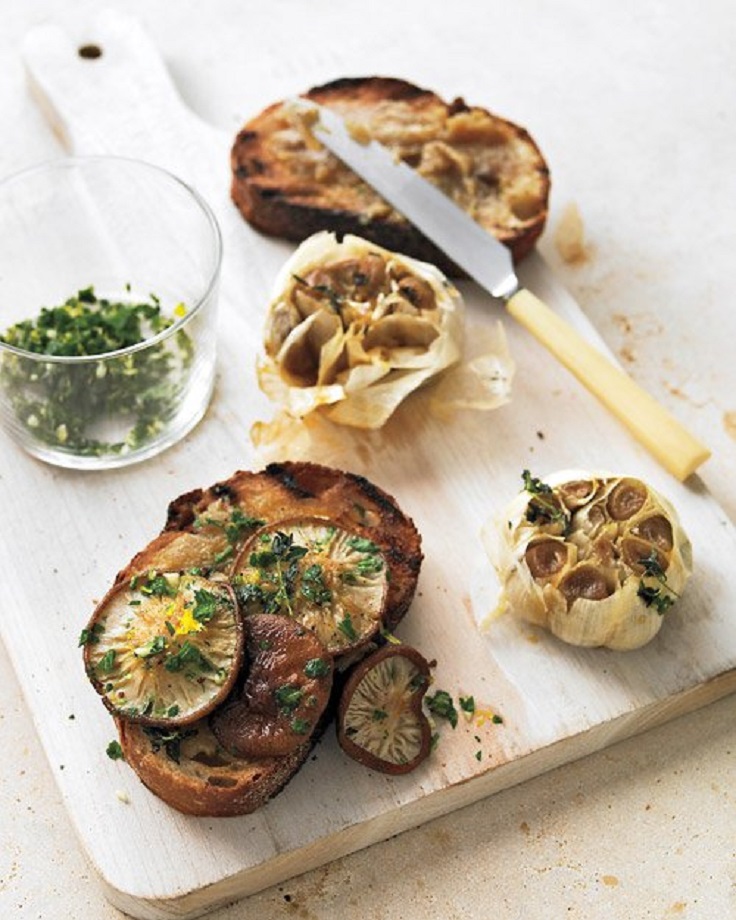 Recipe via marthastewart.com
A real masterpiece by the one and only, Martha Stewart. The roasted garlic and shiitake mushroom bruschetta can easily become everyone's favorite because it's a mouth-watering and a very healthy meal too.
Avocado Bruschetta with Balsamic Reduction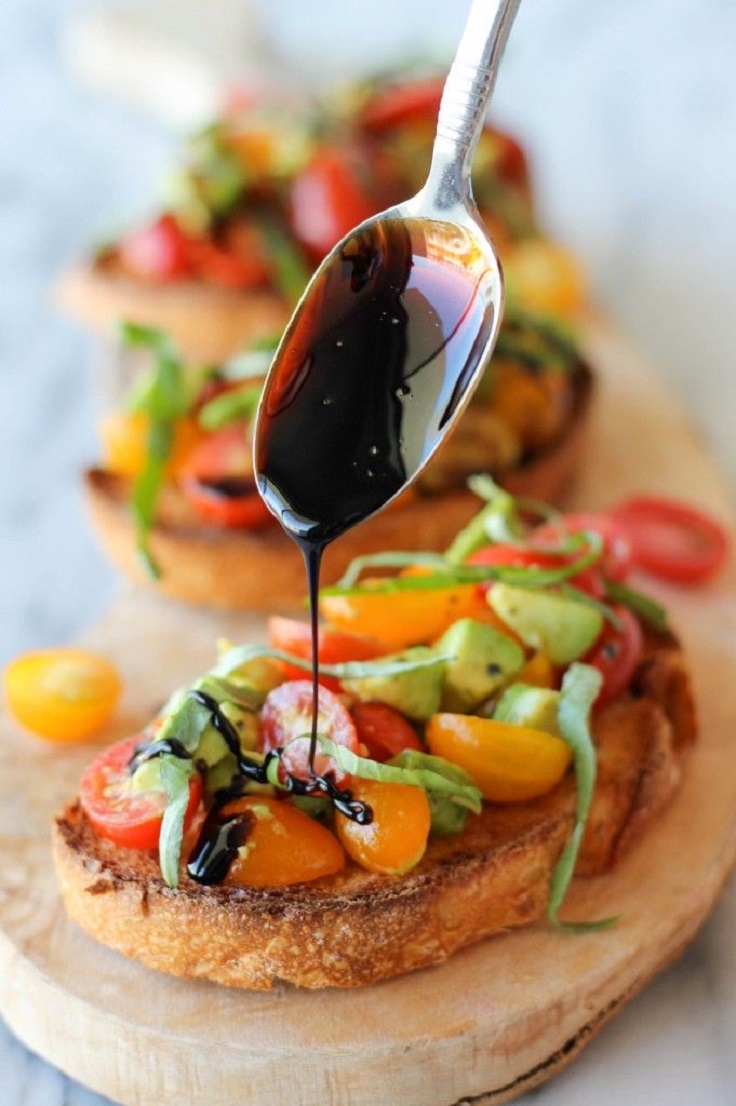 Recipe via damndelicious.net
We suppose that the avocado bruschetta with balsamic reduction would be an irresistible midday treat for most people. Very amusing combination of foods that are perfect for each other.
Eggplant and Mint Bruschetta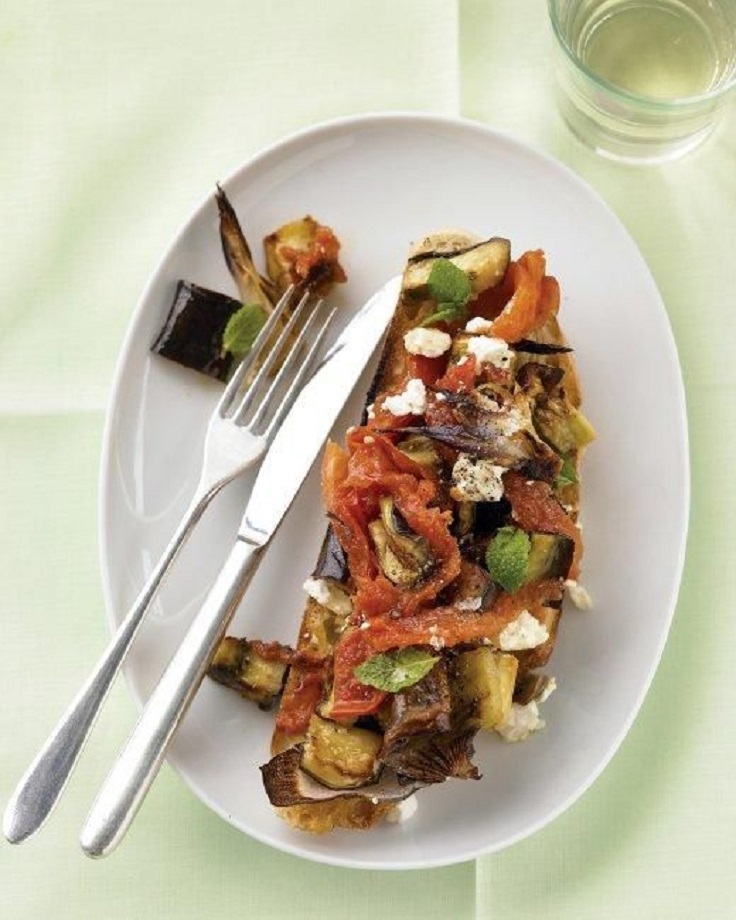 Recipe via marthastewart.com
Almost every of the bruschetta recipes that we have on our wonderful list is vegetarian, so, the eggplant and mint bruschetta idea is one of the best, that's for sure. You can make them very easily by following the instructions step by step.
Paprika Bruschetta
Recipe via fitmeplease.com
Paprika is a true companion for every good bruschetta and this is our first recipe with that kind of topping. Just take a quick look at the recipe that you can find in the link below and you will be tempted by it, we are 100% sure.
Bruschetta with Goat's Cheese, Oil, Garlic & Red Pepper Pesto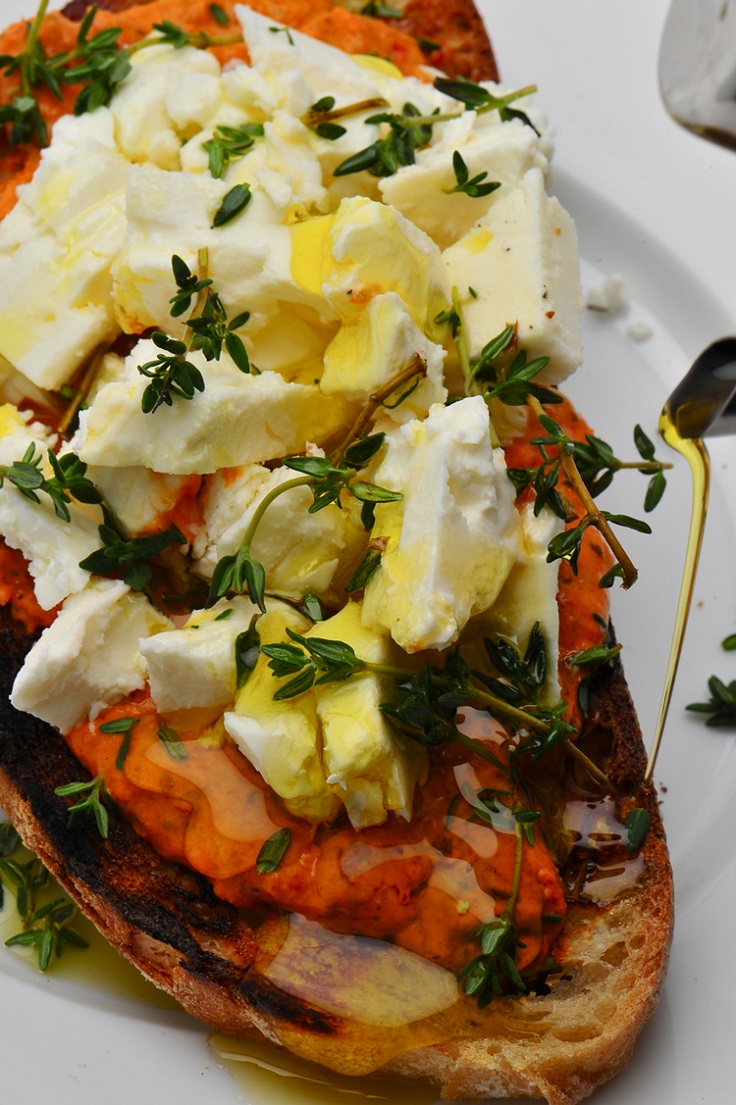 Recipe via bubblews.com
There are many of you who love the taste of good cheese in your mouths. Because of that fact we have an original recipe for a bruschetta right here on our fantastic list. Make the bruschetta with goat's cheese, oil, garlic & red pepper pesto, and enjoy!
Zucchini Bruschetta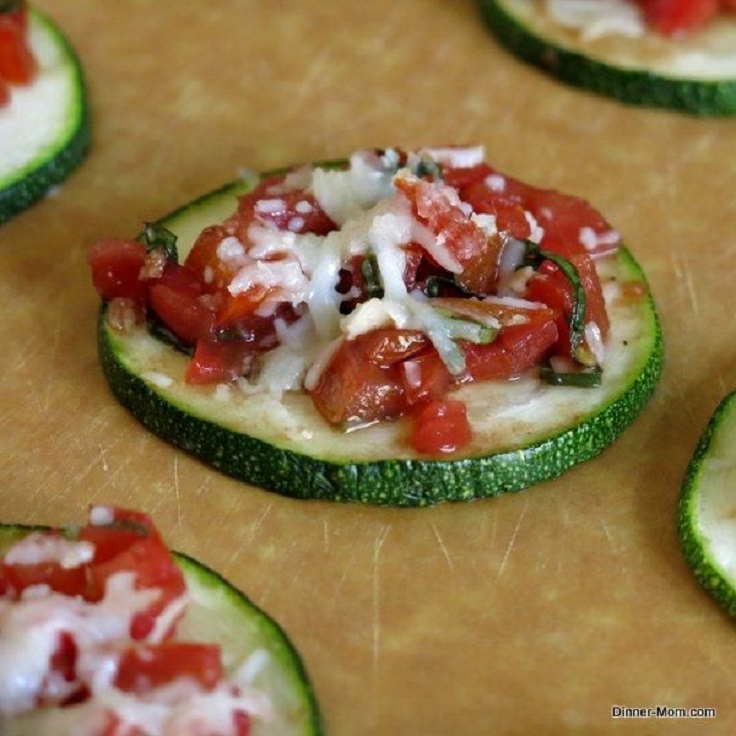 Recipe via dinner-mom.com
One of the most amusing recipes that we have here. If you want to escape from the ordinary really fast, just take a quick look at the zucchini bruschetta recipe in the link below and start making it now.
Becca's Bruschetta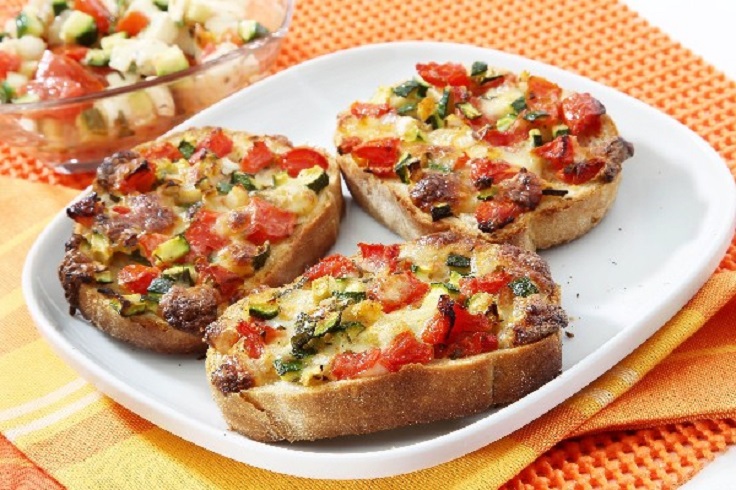 Recipe via allrecipes.com
The Becca's bruschetta recipe is a great choice for everyone who likes to make good appetizers really fast. They are very easy for making and they can easily become your everyday snack.
Guacamole Bruschetta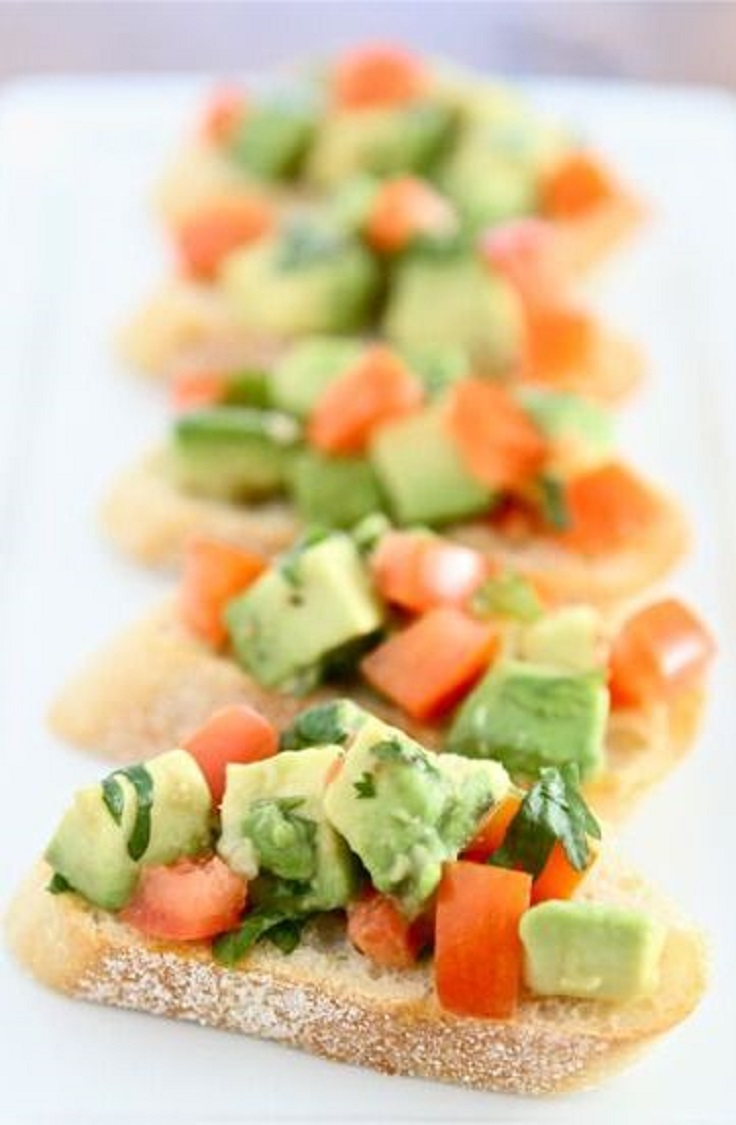 Recipe via twopeasandtheirpod.com
Guacamole Bruschetta is a perfect low-calorie appetizer. It has a totally healthy mix of ingredients that will satisfy everybody and every vegan also. Try to make something good and healthy at the same time for your loved ones.
Fig and Pate Bruschetta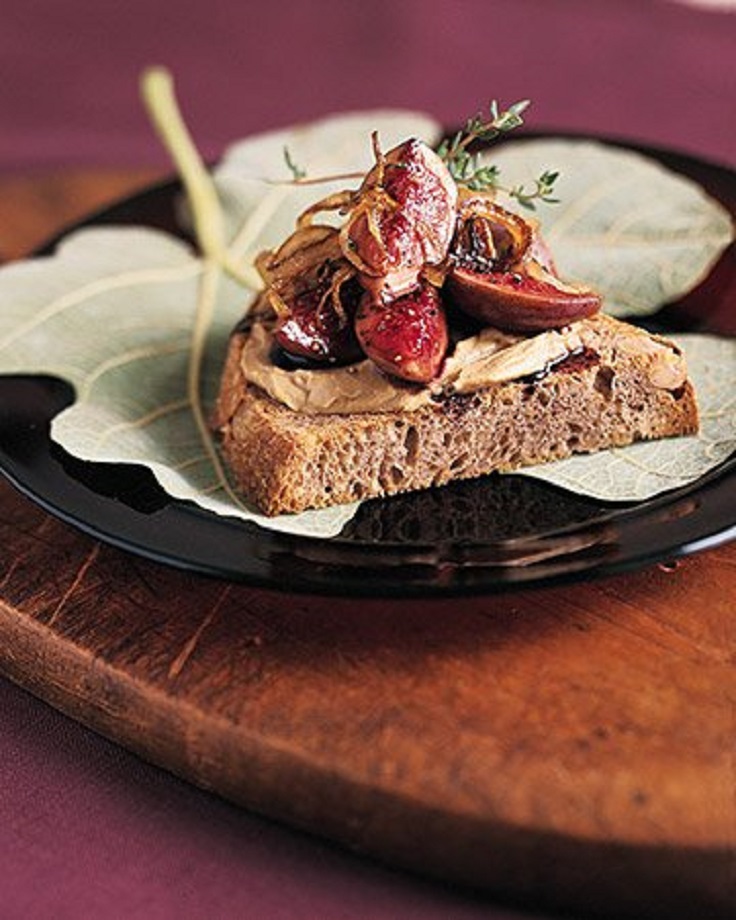 Recipe via marthastewart.com
We are always saving the best for the very end, so, take a look at the magical fig and pate bruschetta recipe that comes directly from Martha Stewart's cookbook. Our job is to offer you the best and we would be grateful if you liked the article that we have made especially for you to have a little bite from the unbelievable Italian cuisine prepared in your own kitchen.