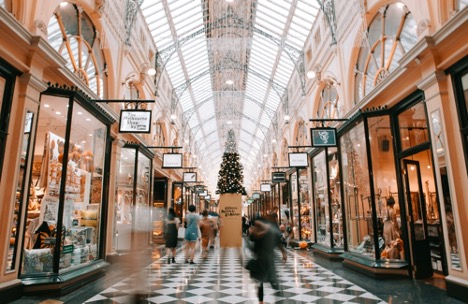 It might feel as though you have ages until the holidays arrive, but they'll be here sooner than you think. Before you know it, you'll be expected to fill stockings and leave presents under the tree, all while making appearances at parties and get-togethers.
In all the hustle and bustle, your budget can take a backseat to the holidays and by the time the New Year rolls around, you might be strapped for cash.
Sound familiar? Don't let procrastination mess with your finances. Start prepping your budget for the holidays now.
What Are the Benefits of Starting Early?
1. It's Kinder on Your Budget
One common rule of thumb for Christmas shopping is that you shouldn't spend more than one percent of your annual income on the festivities. That one percent should stretch to cover the following:
Gifts
Food
Decorations
Parties
Travels
Other miscellaneous expenses that come with the season
Depending on your finances, less than one percent can be a simple savings goal or a daunting target. You can control how easy it is by saving early or late.
Why? Let's say you want to keep spending to $1,000. If you start saving towards this goal in July, you have five months to come up with the money. You would only need to set aside $200 a month to reach this goal.
Waiting until Thanksgiving to save means you would have to find $500 in your budget each month to reach your target.
2. You Won't Be Tempted to Put the Festivities on Credit
Some people are tempted to put Christmas on credit when they fall short of what they think they need to celebrate. According to CNBC, more than one in three consumers took on debt for the holidays from credit cards, buy now/pay later financing, and personal short-term loans.
In the heat of the hustle and bustle, these loans offer a pain-free holiday. But like any loan, credit cards and personal short-term loans come with rates and fees. You could be wasting money on these charges to afford a few extra items under the tree.
So, what are short term personal loans used for? Keep these options in your back pocket should the holidays take a left turn this year. Personal short-term loans are there as safety nets should you need help affording an urgent repair on your furnace after it stops working one chilly morning or a visit to the ER when you slip on some ice and twist your ankle.
Simple Tips to Find Savings
Now that you have time on your side, consider following these tips to maximize your savings:
Use a budget to cut out unnecessary splurges and thoughtless spending
Make a list of gifts and don't stray from it, no matter what things go on sale
Start stockpiling cashback and other rewards collected from credit cards
Take advantage of seasonal sales that go off before the holidays, including Black Friday and Cyber Monday
Never pay for shipping, but don't spend more than you plan to qualify for "free" shipping
Consider giving upcycled and homemade presents
Go in on group gifts to offset the cost
The Takeaway:
It's never too early to start planning for the holidays. The earlier you start, the more time you have to budget and hunt down deals.