Becoming a parent is wonderful but never easy, especially for the new fathers. Women have time to adjust to the idea of parenting for nine months, but not men. They don't understand the full meaning behind being a parent until the first time they hold their newborn in their arms. Then their emotions overwhelm them, and they finally take the role of father seriously. Of course, they might still act like overgrown babies, but that's why the kids love them so much.
Father's Day celebrates the struggles and wonders of fatherhood. It doesn't matter if a man's a father of a grandfather; that role stays with him forever. Every third Sunday of June, we celebrate what they do for their children, and we show just how much we cherish and appreciate them with our love and a few gifts.
If this year you lost track of time and didn't get the chance to buy something for dear old dad, or you want to add some personal touch to your gift, here are the Top 10 DIY father's Day art ideas that you can do yourself or with your kids. Not every father might love or appreciate art, but no father will stay indifferent to these lovely artsy gifts.
Father's Day Collaborative Painting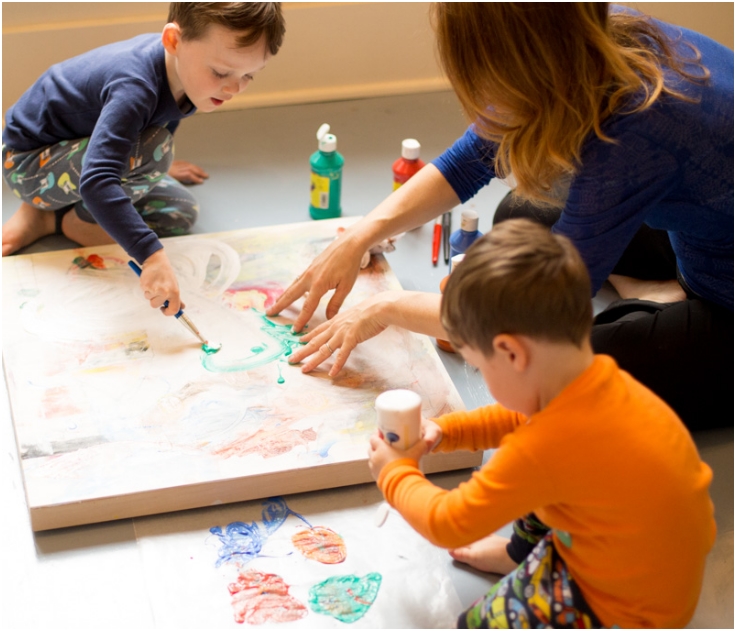 via thriveart.com
Not everyone understands or appreciates abstract paintings, but dad will absolutely fall in love with this piece of art because he'll know that his whole family made it. So grab your kids and some paint and start painting
Father's Day Embroidery String Art
via theurchincollective.blogspot.com
For a more colorful and less messy project, you can try your hand at this neat "Our Dad Is Rad" wall art. You can use dad's tools and nails and your embroidery floss and have fun making it with the kids, making this wall art even more special since it represents the whole family's effort.
Father's Day Scrap Art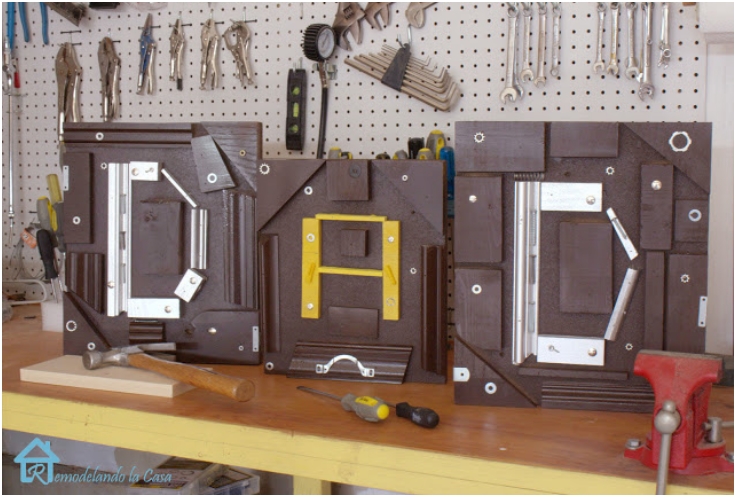 If dad is the type who likes to work with his hands and is always working on some project or another in the garage, now is the time to get rid of all those small, unusable wood and metal pieces more creatively. The result will certainly please the handy dad.
Father's Day Photo Collage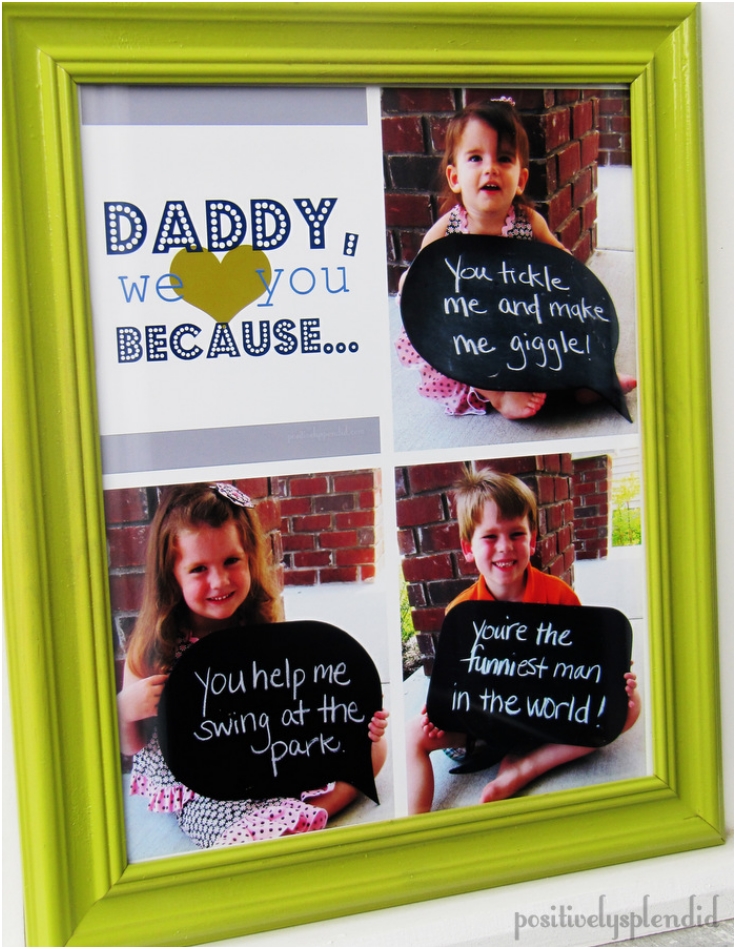 A picture says a thousand words, but that doesn't mean you can't put words in some pictures too. Grab your kids and take a picture of them holding a sign saying why they love their daddy or granddaddy so much and make a collage from them. It will be the best father's day gift ever.
Printable Handprint Art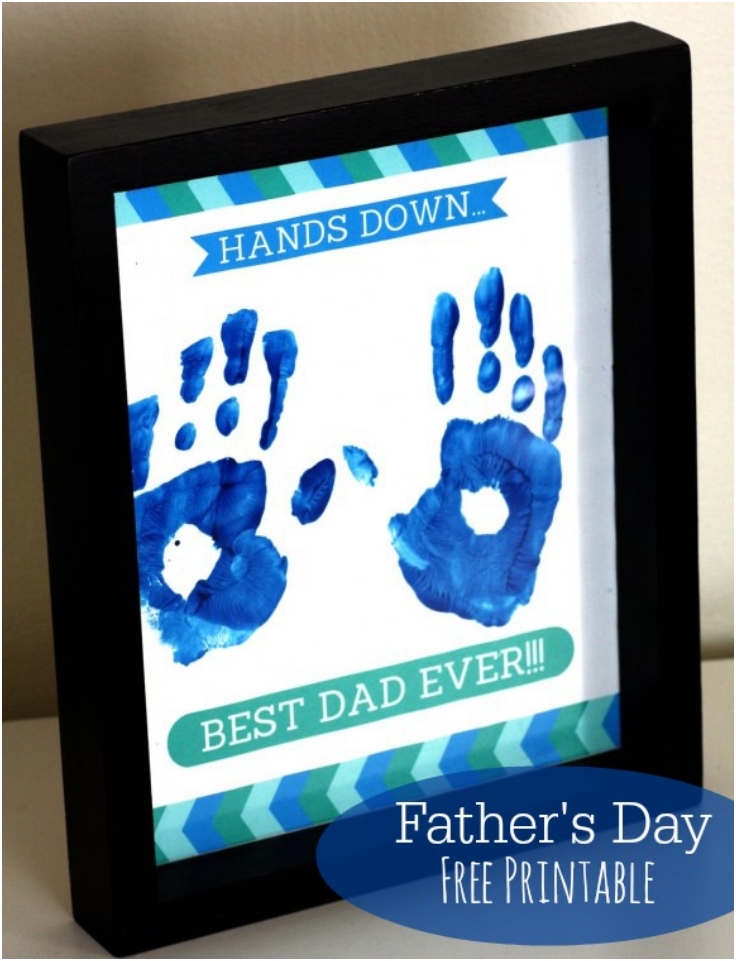 via catchmyparty.com
Who can resist a lovey handprint art made from their child or grandchild? It is simply priceless, and with the help from this printable background, you can have one touching Father's Day gift in just minutes that he can keep on his desk.
Wall Handprint Father's Day Art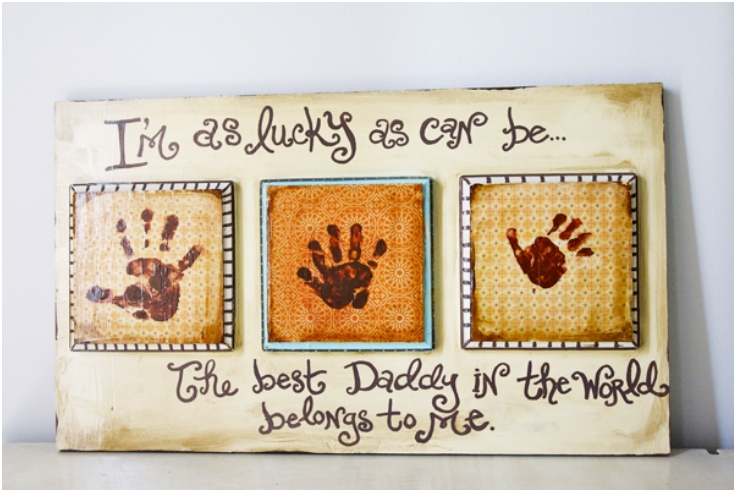 If you want to make a gift for dad that the whole family can enjoy for years to come, try making this quick and easy wall art made from MDF, some paper, and your kids' handprints. The loving masterpiece can be modified for the grandparents and even for mother's day as well.
Father's Day Footprint Plaque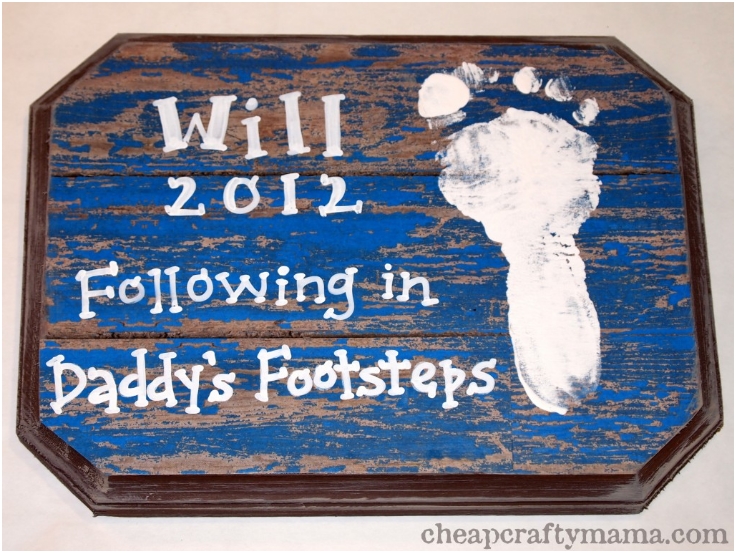 via cheapcraftymama.com
Since we're doing some handprint art, we can't go on without a little footprint art. This Father's Day plaque will be the best award that dad will ever get because it is a nice keepsake and expresses every dad's greatest dream.
DAD Picture Frame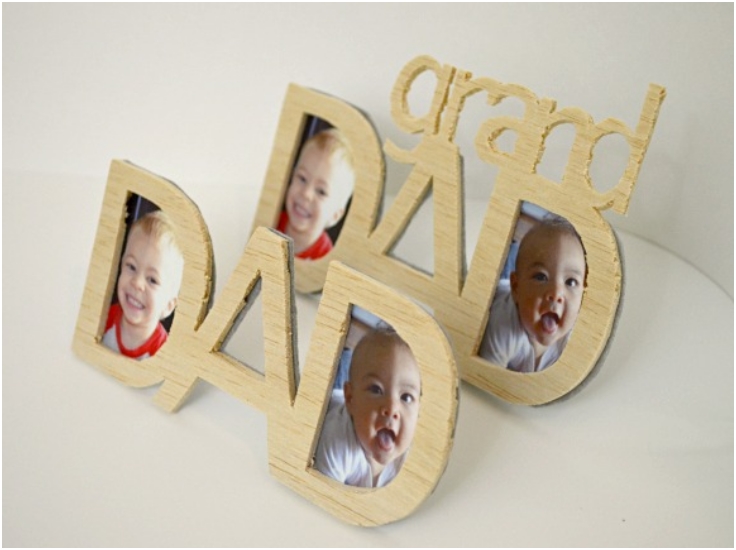 via playeatgrow.com
Giving dad nice pictures of the kids is all well and good, but if you want to be a Father's Day gift truly, place those pictures in a unique handmade picture frame. Cutting this DAD picture frame is easier than it looks, and there's even time to make one for granddad.
Nuts And Bolts Plaque For Dad
No matter the profession that dad has, every man appreciates a nice metal or woodcraft, and he would definitely appreciate this piece of handiwork. It may look difficult, but it's actually quite easy to make, and you can even make one spelling dad's name.
Framed Quote Art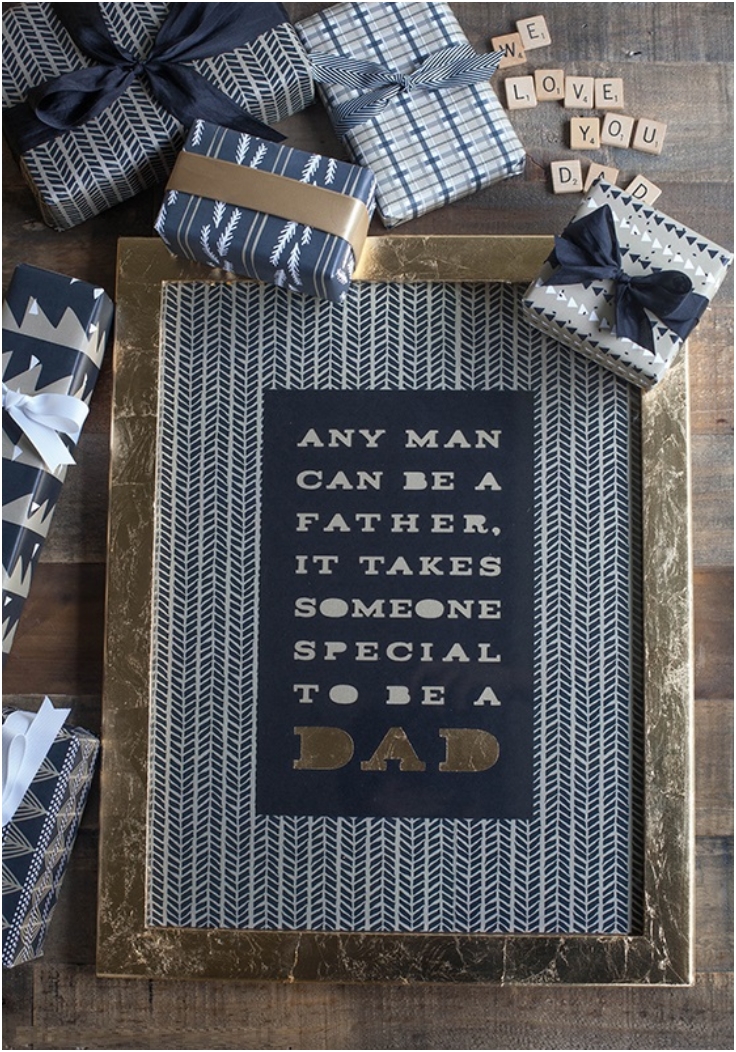 via liagriffith.com
We suggest a little meaningful quote that will move and touch even the manliest of hearts for our last minute crafty, artsy idea. You can make framed art using this quote, some fun celebrity quotes, or even dad's favorite saying, but whatever you chose, at the end, when it comes to gifts, it's the tough that counts the most.