Lea Michele is a famous singer and actress. She is one of the most stunning and amazingly looking actresses in Hollywood. Her petite and delicate tattoos on her body help her achieve a ravishing look. Some of them have a meaning behind them, and others do not. What are some of the soulful reasons for her inks?
The American actress started her career as a child actress on Broadway. But with her appearance in Glee, Lea achieved nationwide and international stardom. Here are some of her best tattoos.
Finn
Location: left buttock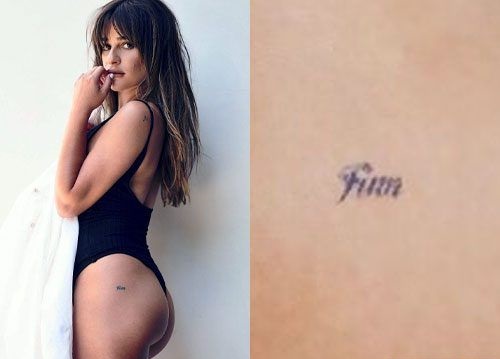 Lea Michele and Cory Monteith dated for a while. They were preparing for a wedding when he lost his life. Cory died of a heroin overdose in 2013. Lea has a couple of tattoos as a tribute to her late boyfriend and Glee costar. The name Finn references the name of his character on the Fox musical series.
5
Location: under the arm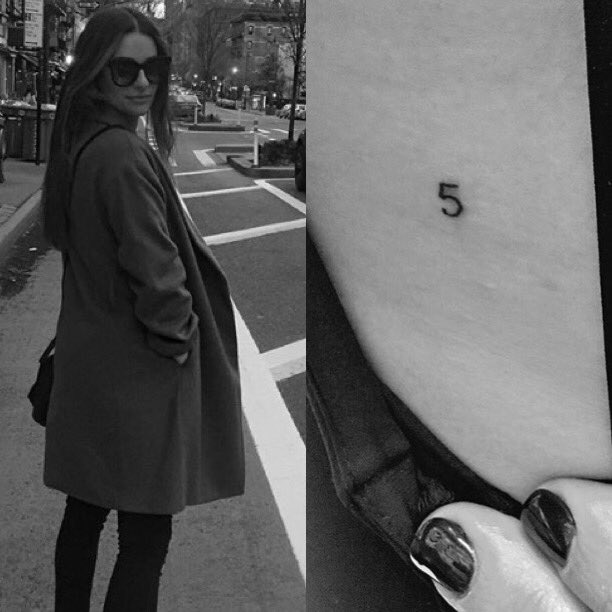 This is another tattoo she has as a tribute to her late boyfriend. When she revealed the tattoo in April 2016, she captioned it, "For My Quarterback… #5". It is a direct reference to the jersey number his character wore in Glee.
Cory Monteith died in July 2013 at the age of 31. Dating rumors about him and Michele first started appearing in 2009, when the show debuted. At the time, Michele dated actor Theo Stockman, but that didn't stop the rumors about Cory and Lea's relationship.
The two made their romance official in mid-2012. She often speaks about her love for the late actor and his memory. She even devoted her Teen Choice Award to him in the weeks following his death.
I love you more/If you say so
Location: rib cage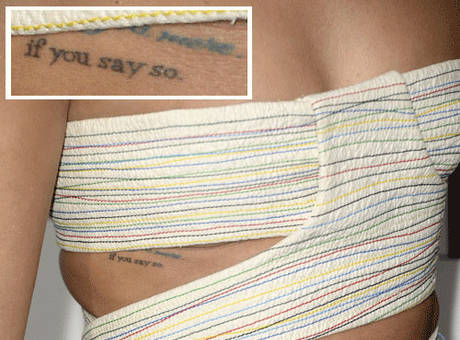 Lea has the last words Cory said to her during their final conversation. She has the phrase "If you say so" on her rib cage. It is a reminder of the love they had and his death.
She even wrote the song "If you say so" in memory of Cory. The song goes, "And I can't get the last words that you said / Can't get those words out of my head" and "You said, I love you girl / I said, I love you more / Then a breath, a pause, you said / If you say so."
Coffee Cup
Location: ring finger of the right hand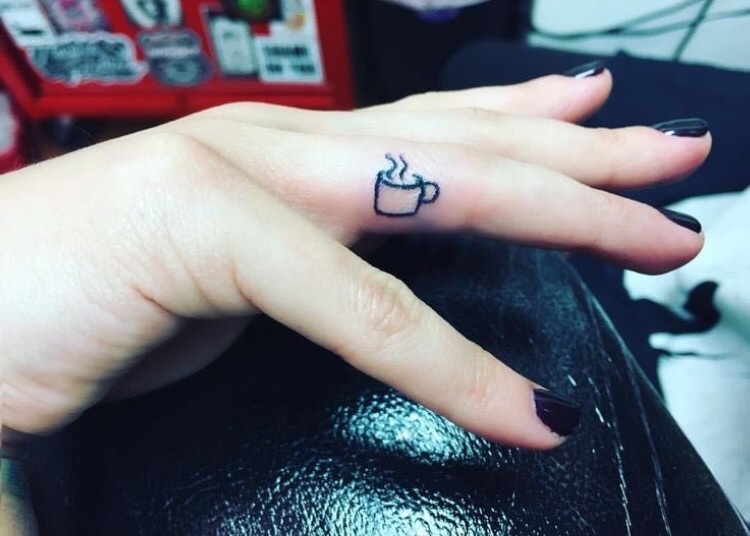 We move to tattoos Lea has for various other reasons than Cory. This one is a memory of her late grandmother. Speaking about her, Lea has said she remembers her grandmother as someone who was never a typical grandmother. She gave her her first coffee at the early age of 8.
Lea uploaded a photo of the tattoo in April 2016 with a caption, "I lost my beautiful grandma this week. She wasn't your typical grandma. She gave me my first cup of coffee when I was 8 years old. She said something inappropriate to every boyfriend I've ever had. She never made pie or knit me a sweater. But she was my grandma and I loved her. More than anything. I love you, Grandma".
I Believe
Location: right wrist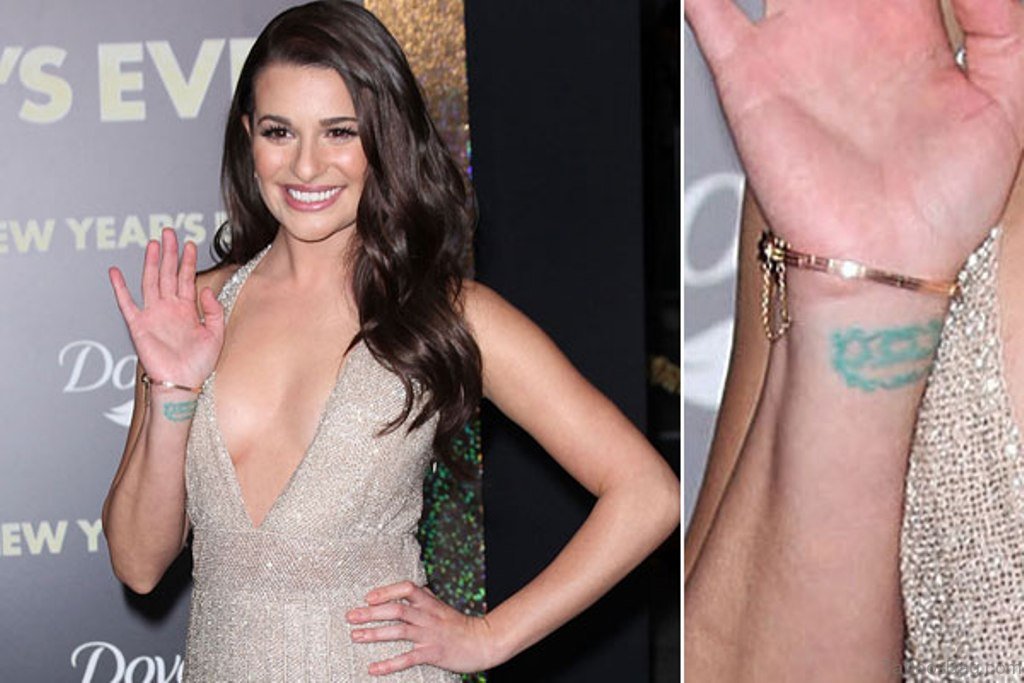 This is a direct verse from a song. Lea appeared in the Broadway musical, Spring Awakening, where she performed the song.
The Broadway show is about rebellion. And that makes it unique because the show has a lot of religious and authority elements as well. The main message is about coming to terms with your motives and how they affect you, your family, and your friends.
Butterfly
Location: right foot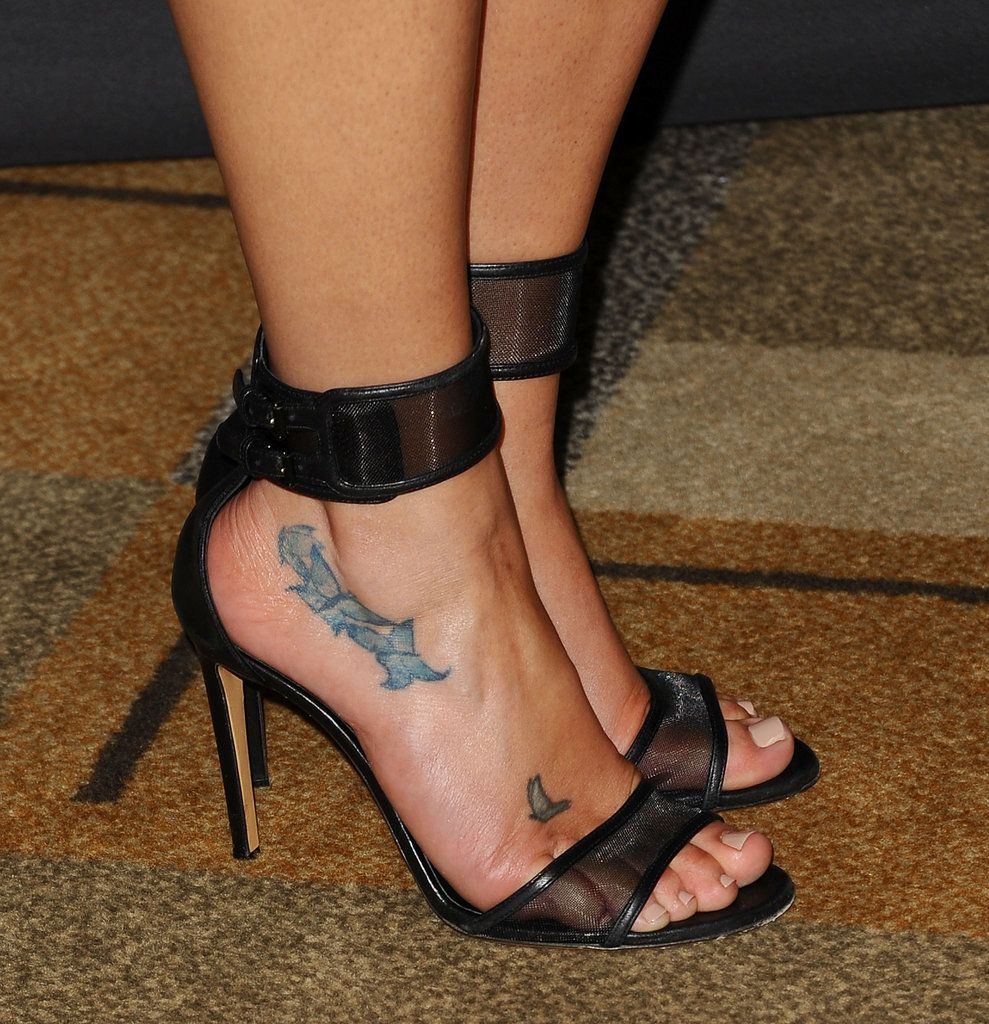 She used butterflies to cover up her "Our City Our Love" tattoo. She has a beautiful and delicate tattoo of a blue butterfly on her right foot. Butterfly tattoos symbolize freedom, change, a new beginning, and beauty.
They also represent a period of transition, especially in a woman's life.
Cross and My Angel
Location: left rib cage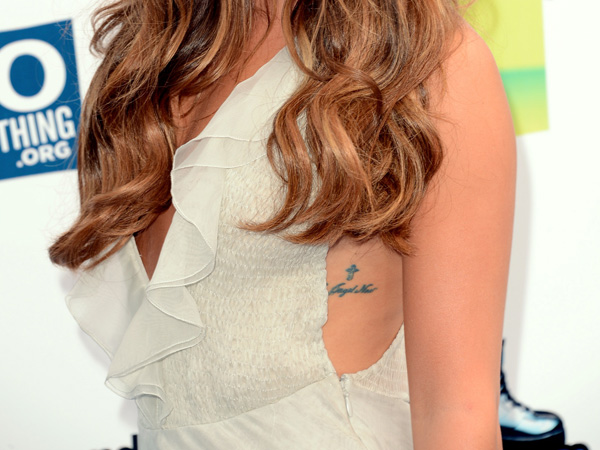 We said before that Lea has a tattoo of a coffee cup reminding her of her grandmother. But she also has a tattoo of a cross with the words "My Angel Now" on the left side of her ribcage. This tattoo also serves as a memory of her late grandmother.
Music Notes
Location: left shoulder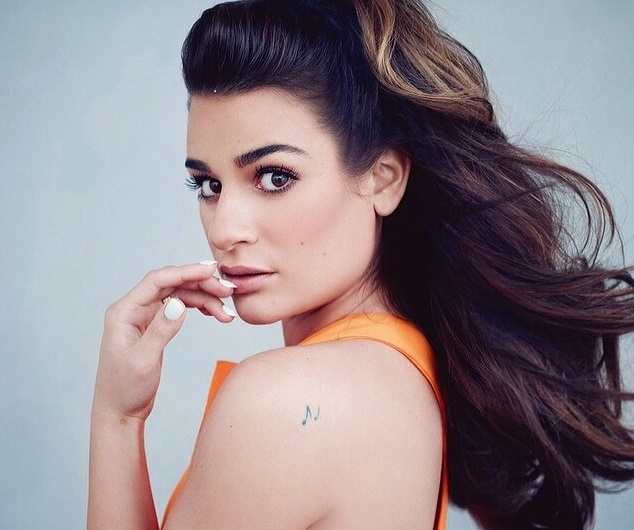 Lea got famous as a brilliant singer. Yes, she appears in sitcoms and shows, but her music skills carry much more weight than her acting skills. Famous for her singing skills, Lea decided to get a music notes tattoo on her left shoulder.
This tattoo represents her symbol of love and passion for music.
Imagine
Location: left foot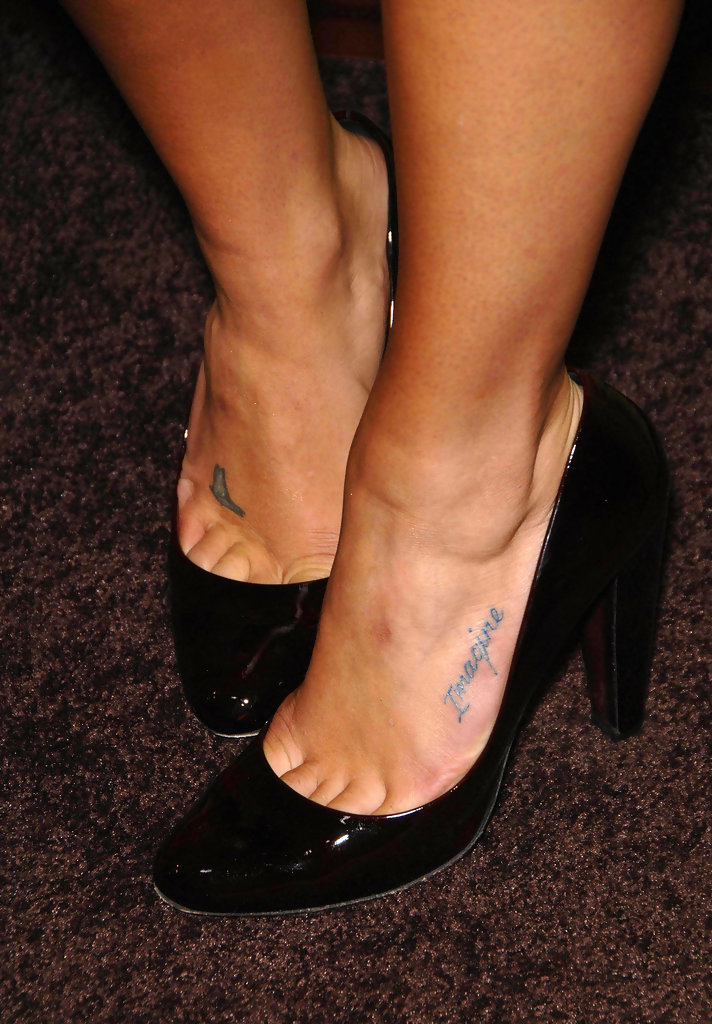 Lea has yet to reveal the meaning behind this tattoo. It is just a simple word, but it carries so much depth and weight. Some speculate it is a reference to the song Imagine by John Lennon. But Michele has yet to talk on the matter.
Butterfly
Location: right side of her lower back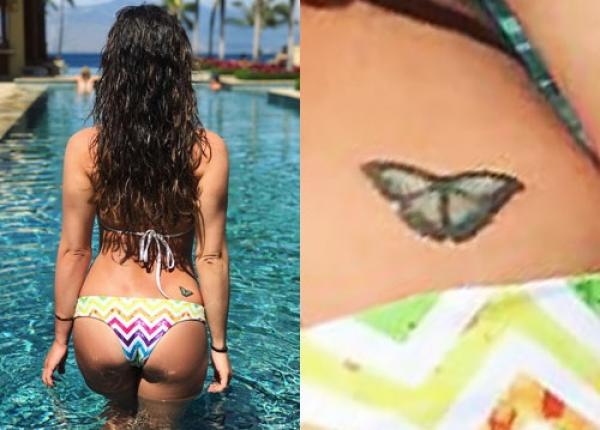 We said before that Lea Michele has a butterfly tattoo on her foot. But she also has a butterfly on the right side of her lower back. She got this tattoo in 2003 along with her mother. Lea has revealed it as the first tattoo she ever got. As with her foot tattoo, the butterfly symbolizes transition, a new phase, and freedom.
When she got it in 2003, Lea had 17 years. She was definitely going through a transition period in her life.