Did you know that back in 1792, during the French revolution, two nuns were selling macaron cookies to pay for their housing? Well, that's exactly when these -heaven is a place on Earth- cookies started to be famous, even though they didn't invent them.
It took years for the macarons to develop in the way today we know them – with two meringue almond discs. So here they are, all good looking with the taste of heaven. How can you say no to such a sweet chocolate-hazelnut or lemon macaron with lemon custard?
Whether you decide to bake one of these at home or buy them, it's sure that you will come back for more. If you want to experiment with their taste, ahead, we offer you ten types of macarons to steal your heart.
1. Vanilla Bean Macarons with Bailey's & Coffee Buttercream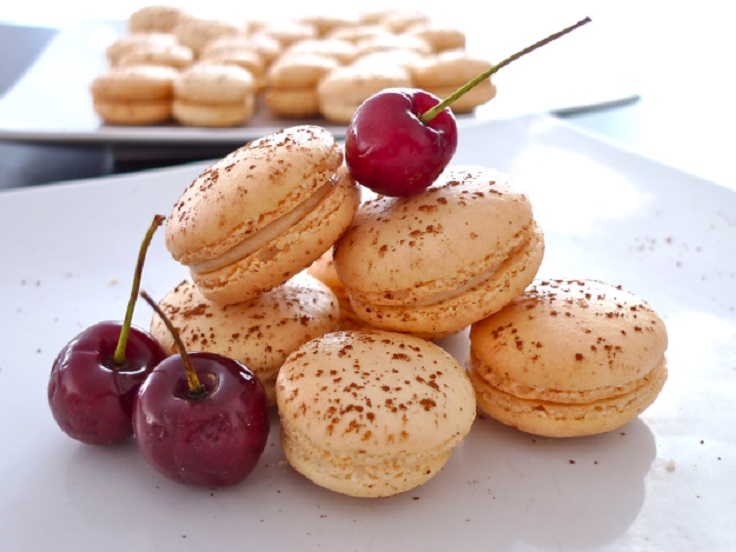 via thepleasuremonger.wordpress.com
These macarons go great with coffee. Imagine you, drinking your morning dose of coffee, with two pieces of macarons, which by the way, have coffee buttercream and a little bit of Bailey's. Plus, the vanilla makes them so delicious, so you actually might reach out for more than two.
2. The Lavender Macarons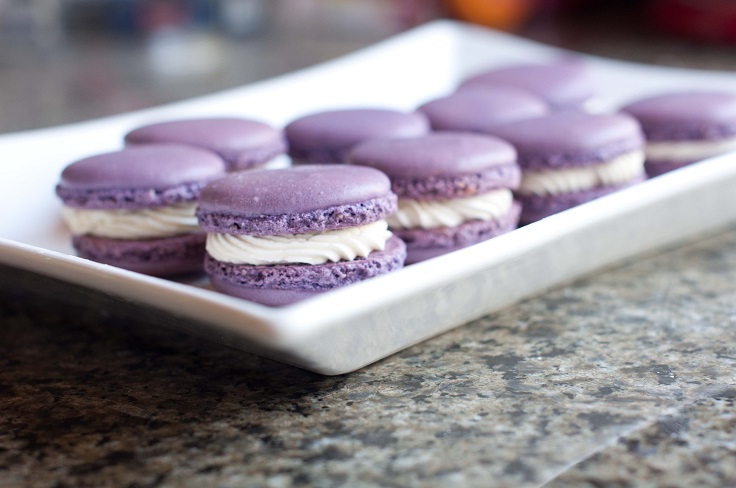 Macarons, with lavender? Yes, with lavender. Well, they do have it, but it's just a small hint of it; the lavender color comes actually from purple gel food coloring! But anyway, they are very tasty, and these can go well with a cup of afternoon tea.
3. Strawberry Mint Macarons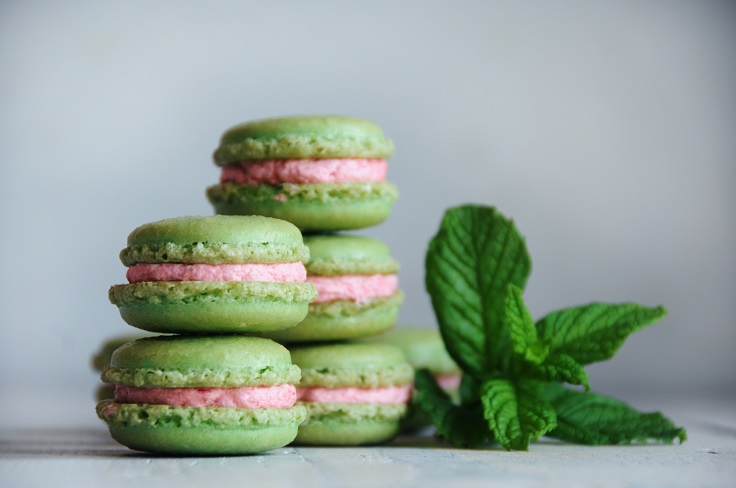 via whateversleft.org
Strawberry plus mint, what a combination! And it's definitely a combination sent from heaven because once you try them, you will want all strawberry mint macarons in the world for yourself! And few for the friends, if you ever get tired of eating them.
4. Orange Blossom Crème Chantilly Macarons
These have an orange blossom taste, which will make you eat another one… And another one. They can be a perfect treat after lunch or dinner when all you want for dessert is something small and sweet but good enough to satisfy the needs of our sweet tooth.
5. Chocolate Peanut Butter Macarons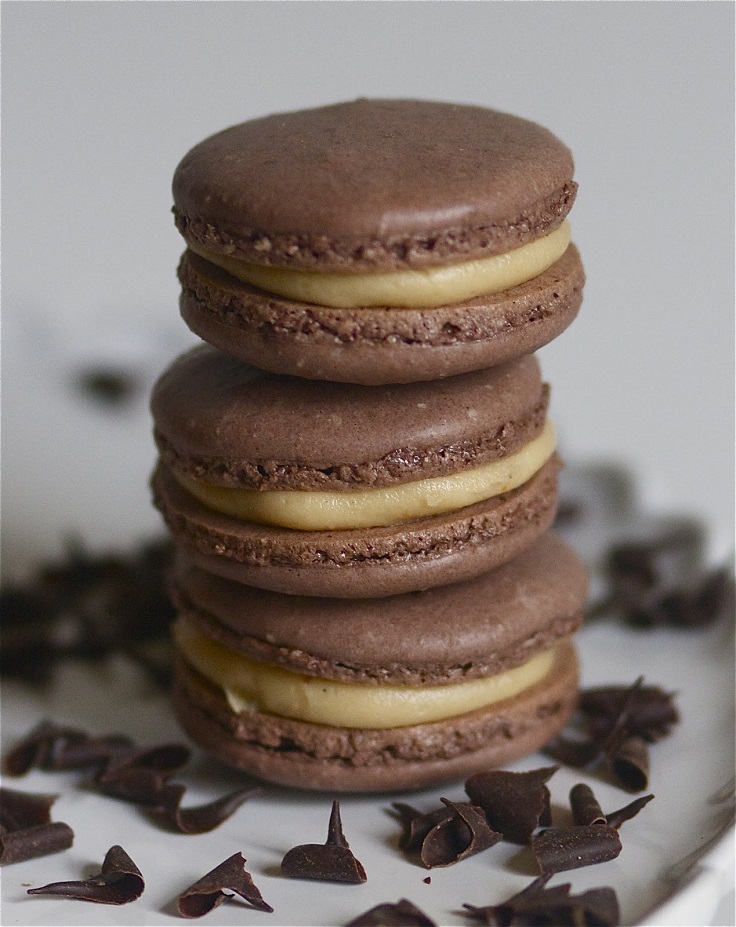 And we didn't forget the chocolate ones, of course! In this recipe, chocolate is combined with peanut butter (these -sent from heaven- combinations have no mercy on us!). After trying it, you'll make sure to never say "no" to chocolate macarons.
6. Coconut Macarons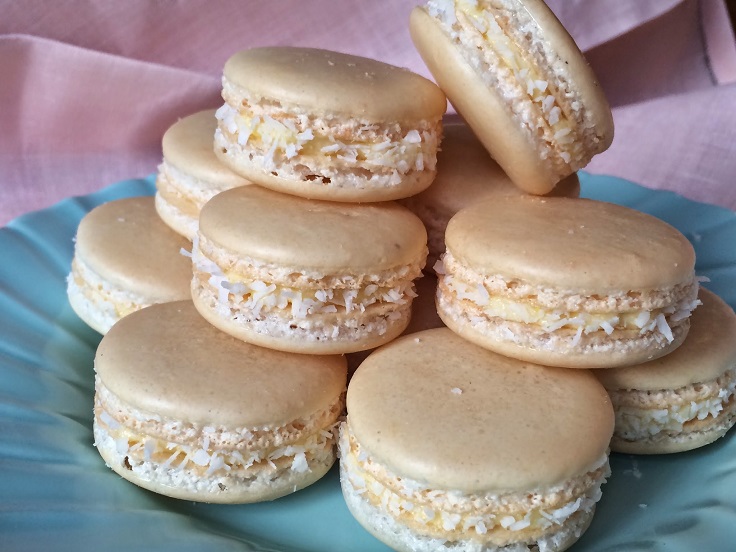 via ellenjamesrecipes.blogspot.com
Here are the perfect macarons for you for everyone who is in love with everything that includes coconut. This mixture of coconut flour, coconut extract, and coconut flakes, with a couple of other ingredients, can turn out into something very delicious, and these macarons are the proof of that.
7. Passionfruit Macarons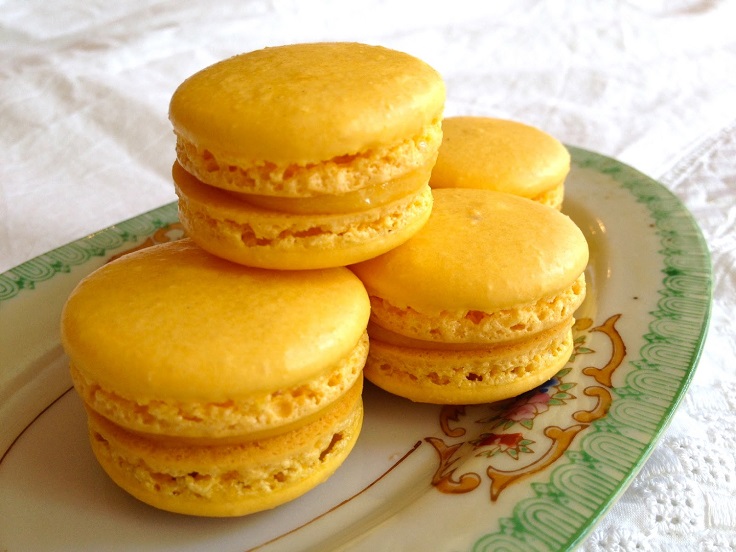 via ellenjamesrecipes.blogspot.com
The passionfruit puree will definitely make you crave more passionfruit macarons. These macarons might be hard to do at home because the passionfruit puree is hard to find, so you might have to order it online. But, before doing that, check if your local pastry store sells these and if yes, buy them!
8. Candy Cane Macarons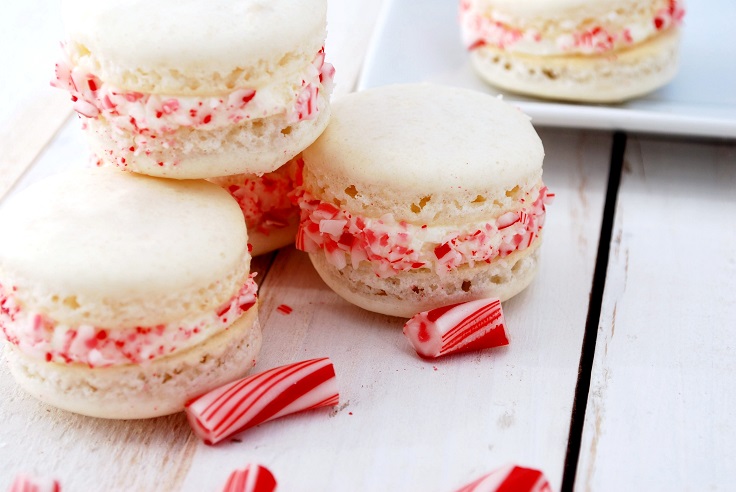 via cakeandallie.com
Aren't they the cutest looking macarons? How can you say "no" to these amazing macarons? If you're wondering about the candy cane part, all you should do is to add it to the buttercream or crush it and roll the macarons in it once they are filled. You have to try these because they are super delicious (like the rest of the macarons, of course).
9. Gingerbread Macarons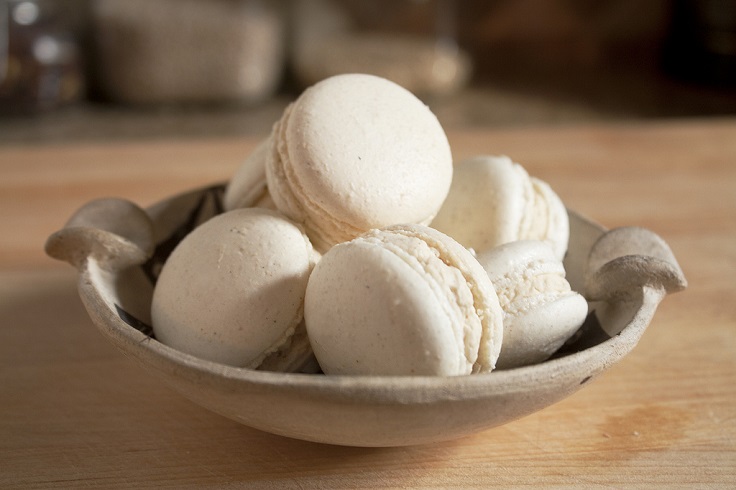 via itsjustchicken.com
There are a couple of methods for baking these macarons, so you might want to check out the recipe before baking them. But if you're not into doing something in the kitchen, buy them. And enjoy while eating them, you'll see that they are definitely worth buying!
10. Raspberry Macarons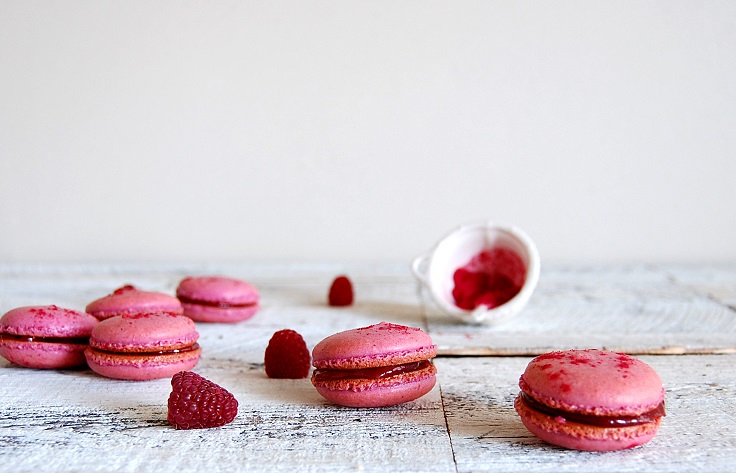 via circahappy.com
And for the glorious end, we present you the raspberry macarons – the ones that are going to make you come back for more, mainly because of the raspberry curd filling. If you decide to bake them at home, make sure to put them in the refrigerator overnight. Enjoy!