Christmas is just around the corner. And you still have no idea what to choose for Christmas gifts for your family and friends? Just because you don't have enough time do go to the stores filled with crowd.
Don't worry, because we have one simple and easy solution for you. If you love to make cookies for Christmas, then why not share them with some family and friends?
Find some mason jars in your kitchen and put those delicious cookies in them. Decorate the mason jars with some red or green stripes, or whatever other Christmas decoration you prefer.
Believe us, you will simply amaze your close-ones with this creative Christmas gift. These festive ideas will fulfill all your Christmas decorating needs. So, look at the top 10 decorations of mason jars for your' Christmas cookies.
Red Ribbon Mason Jars

via taste.com.au
This cute mason jar is so simple to make. Make your favorite cookies and put them in a mason jar that you have in your kitchen. After, choose some red ribbon and put it on the jar. Simple and cute Christmas gift.
Snowflakes Mason Jars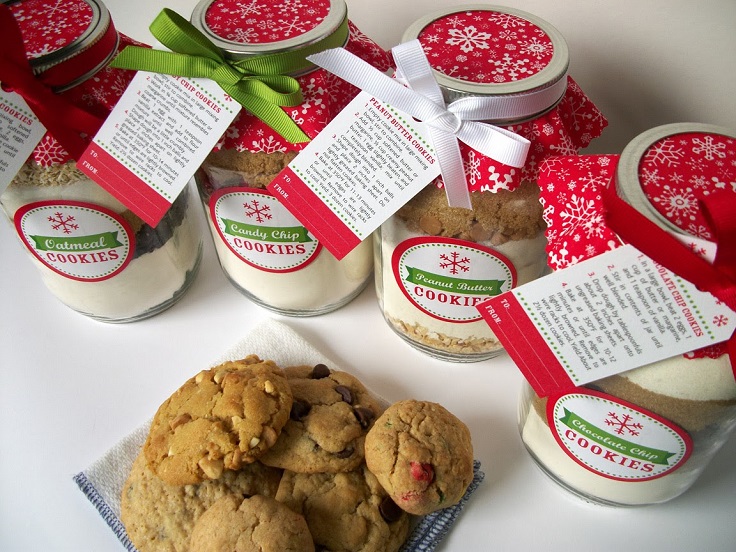 via canningcrafts.blogspot.com
There are many options when it comes to the different varieties of cookies. Whether you will put in mason jars some chocolate chip cookies, oatmeal cookies, or peanut butter cookies, either way, it will look cute and delicious.
 Joy and Merry Christmas Mason Jars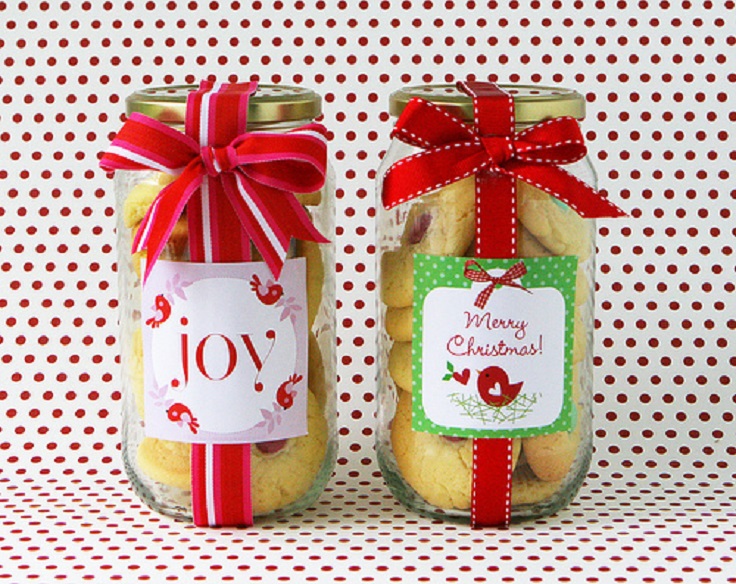 via sharneldollardesigns.com.au
Christmas is all about sharing love, joy, and happiness with your family and friends. Give some love and affection to your close ones with these cute Joy and Merry Christmas mason jars.
Cookies for Santa in Mason Jars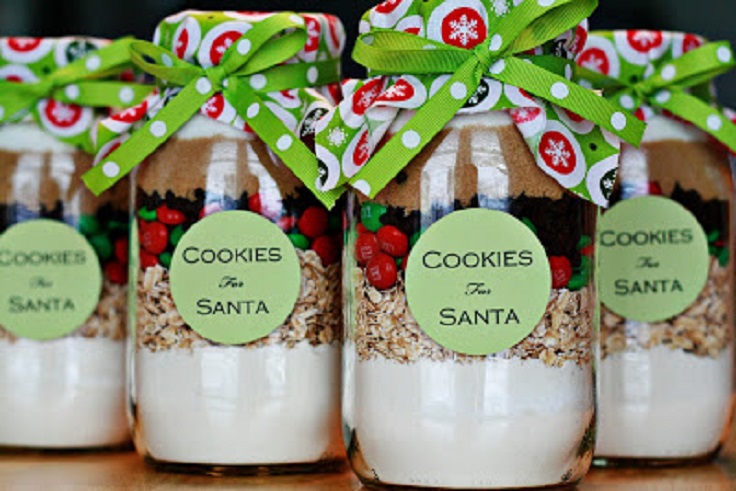 via manymakings.com
How cute are these mason jars gifts for Santa? Whether they will be presents for Santa, your kids or your friends, the choice depends on you. So surprise your close ones, and give them some delicious cookies for Christmas.
Chocolate-Chip Cookies in Mason Jars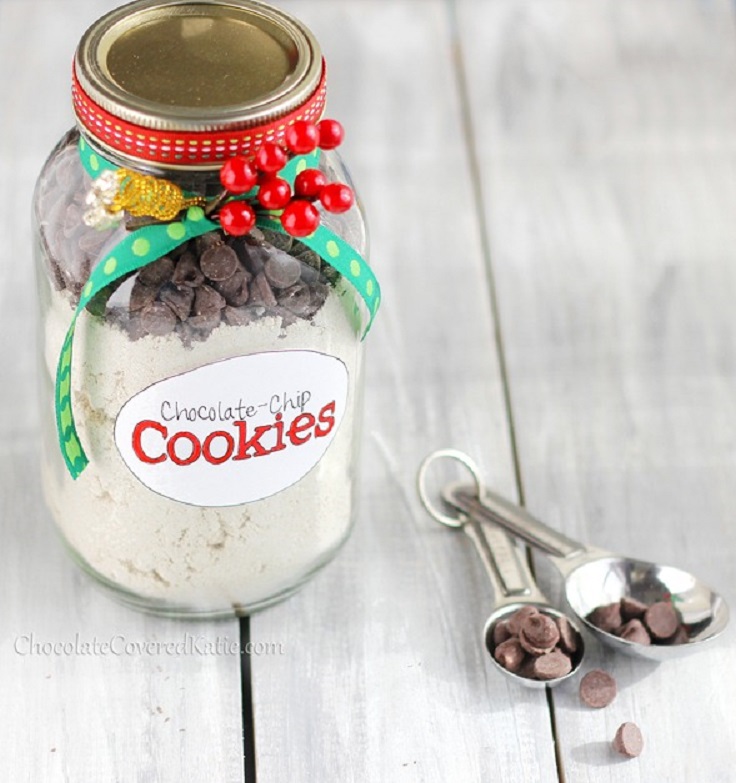 Who doesn't like the taste of chocolate-chip cookies, right? Put these cookies in some mason jars that you have in your kitchen, after choose whatever Christmas decoration that you like, and you will have the best gift for your close ones.
Red and White Polka Dots Mason Jars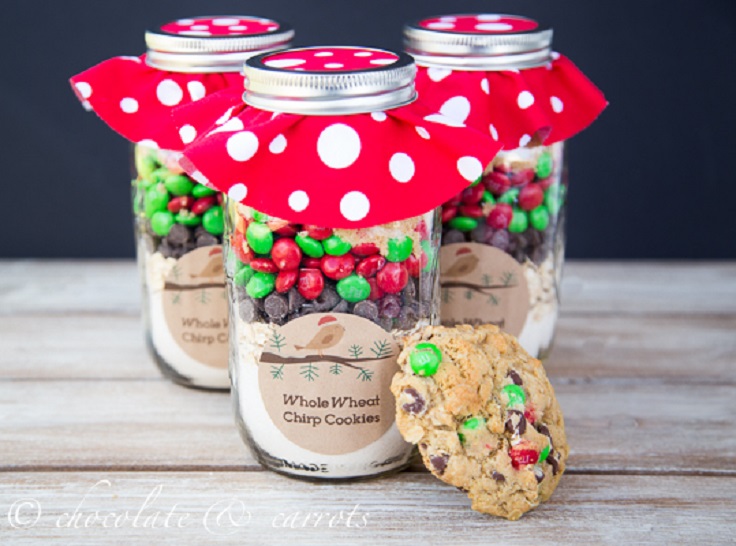 These whole wheat chirp cookies are sweet and delicious. Filled with some red and green m&m's will give that Christmas feeling. When it comes to the decoration of the mason jar, you can put any red or green decor.
Frosty the Snowman Mason Jars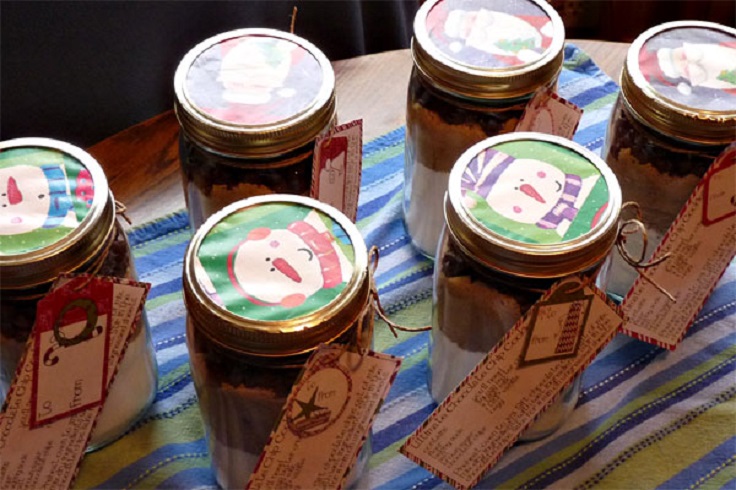 via suzyqscraps.com
Put some pictures of Frosty the Snowman on some mason jars that you have in your kitchen. You can also put some carts and write on them different Christmas wishes for your family and friends.
Elf Mason Jars
via lovethispic.com
There are so many different Christmas decorations for your cookies put in mason jars. You can choose to put some elf or some stars in this cute mason jar that we are presenting to you. Either way, it will still look sweet and cute.
Merry & Bright Mason Jars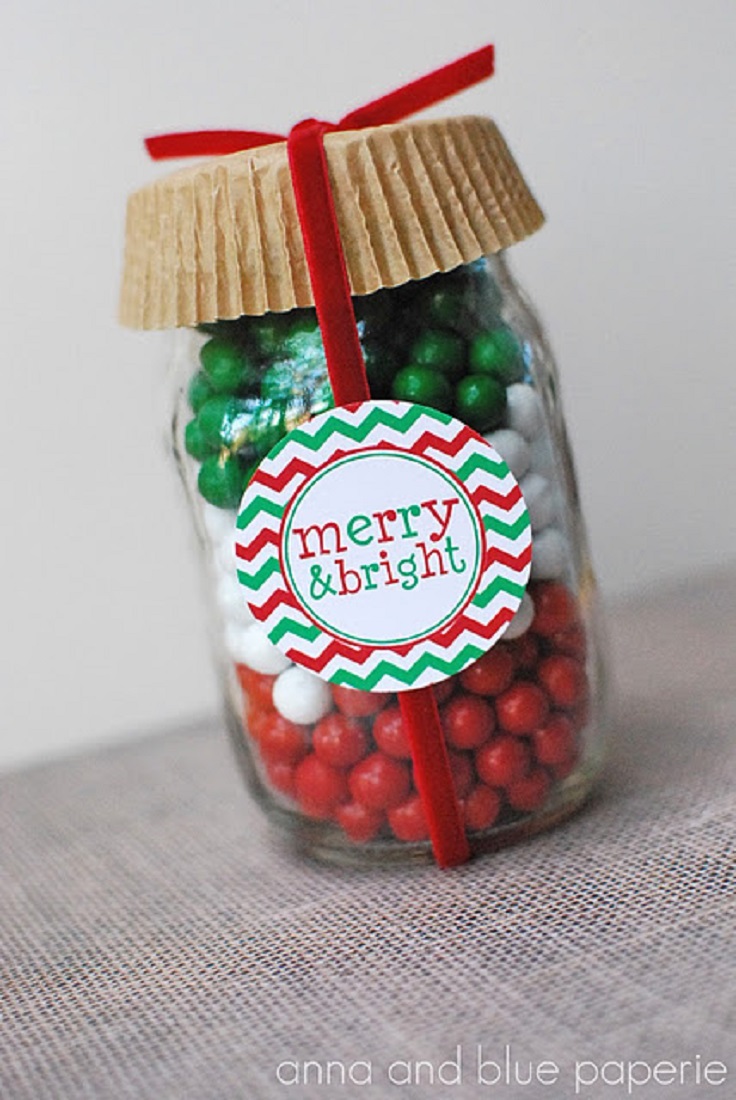 These mason jars are filled with some white, green, and red cookies. These three colors are the Christmas colors for decorations. Decorated with some simple red stripe this is a true Christmas gift for your close ones.
Ho Ho Ho Mason Jars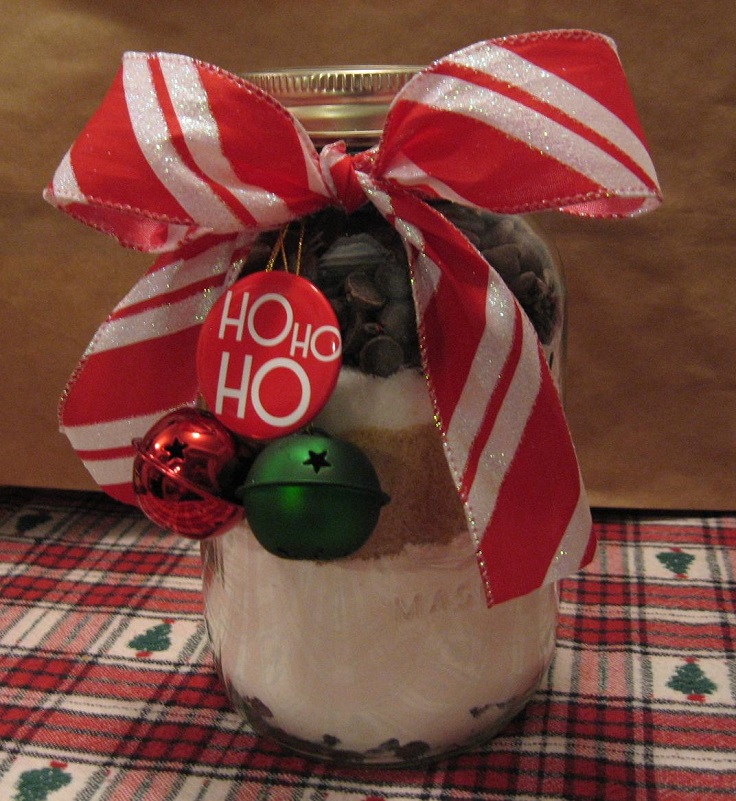 via sugarandshimmer.blogspot.com
Cookies are put in a mason jar that is decorated with one big red stripe and some green and red cute mini ornaments. This mason jar idea gives the true Christmas spirit. Snow some appreciation to your family and friends and surprise them with this kind of mason jar.