The USA is much more than its cities. Yes, we all love New York, Los Angeles, and Miami, but even though the states have amazing urban life, they offer an unforgettable experience for those who like to spend their time in nature.
No matter if you like forests, waterfalls, deserts, valleys, canyons, in the USA you will find everything that a nature lover could ask for! Many of the world's most fascinating landscapes can be seen here, so don't hesitate to put some of these places on your bucket list. Scroll along to see which places are a must-see, and let us know which one you would love to visit!
1. Monument Valley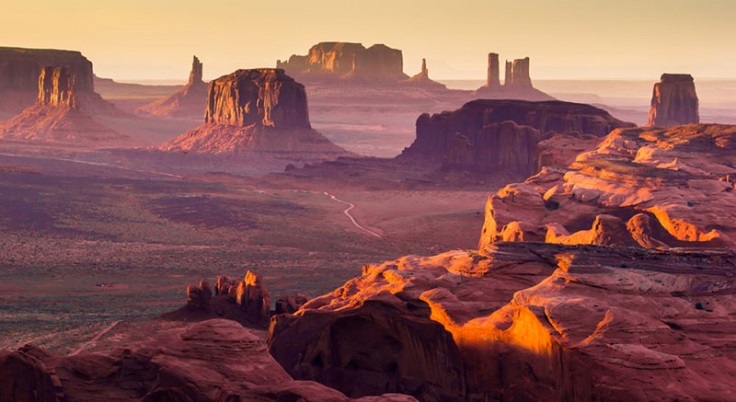 via lonelyplanet.com
Monument Valley is located on the border between Arizona and Utah, and even though the name says so, it isn't a valley. In fact, it is flat land with red sandstone buttes and towers that make this place breathtaking. The Monument Valley is within the Navajo Indian Reservation, and that is why you can see many cultural points of interest throughout the place. You have few options for exploring the area – you can take a jeep tour, horseback, or even take a hot air balloon tour!
2. Niagara Falls
The Niagara Falls are shared between the Canadian province of Ontario and the American state of New York. It comprises three waterfalls: American Falls, Bridal Veil Falls, and Horseshoe Falls (also known as the Canadian Falls). Visiting this place will make you realize why more than eight million tourists visit Niagara Falls each year. It is truly a breathtaking experience and one that's very romantic too!
3. Hubbard Glacier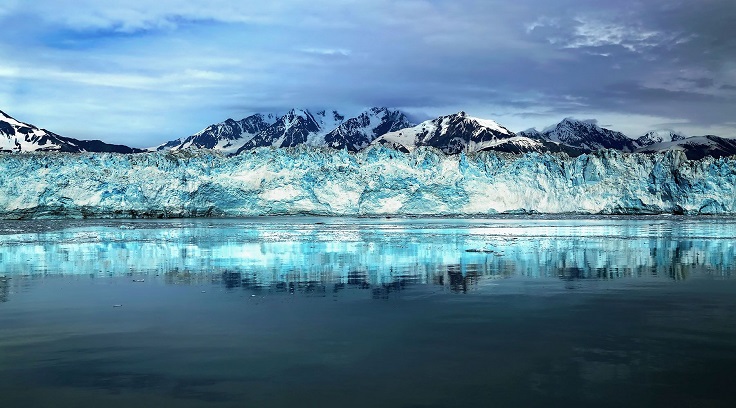 Alaska is well-known for the fascinating landscapes, but what really makes her stand out from the rest of the states is the ice-cold beauty called Hubbard Glacier. It is a gigantic tidewater glacier, and most of the ice is underwater, so you won't be able to come close to it, but if the conditions allow it, the ship might get within 1/2 mile of the face. If you're fascinated by ice landscapes, this one will really be unforgettable.
4. Crater Lake
via oregonwild.org
Crater Lake is located in Oregan, and it is the deepest lake in the US and the second deepest in Northern America. All the water within the lake comes from rain and melted ice, and it's very clean with amazing turquoise color. There are two small islands within Crater Lake, known as Wizard Island and Phantom Ship. This place is ideal for those who like to be outdoors, relaxing in nature, and doing outdoor sports.
5. Old Faithful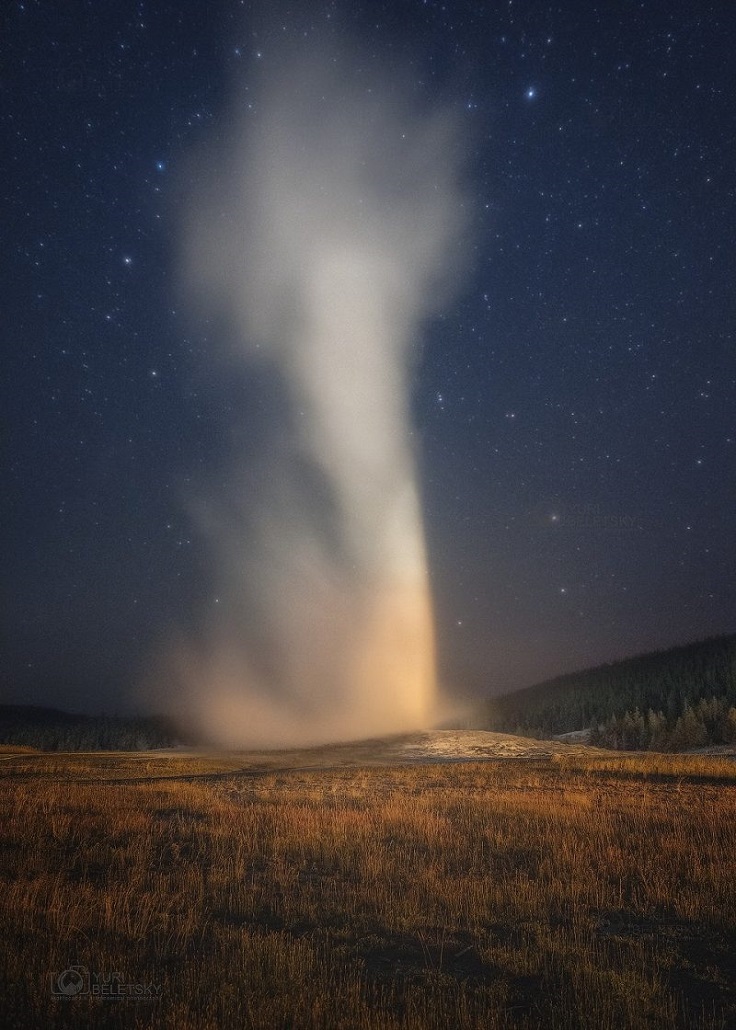 via earthsky.org
This isn't something you get to see every day! The Yellowstone National Park in Wyoming has almost 500 geysers, and the Old Faithful is the most famous of them all. Old Faithful shoots as high as 185 feet in the air, and the water is 204 degrees Fahrenheit, while the steam is above 350 degrees, which is very hot! The geyser's movement is predictable – it erupts every 60 to 90 minutes and goes off about 17 times a day.
6. Kīlauea & Mauna Loa
Mauna Loa is the largest active volcano globally, and it is one of Hawaii Island's five volcanoes. It is one of the most popular tourist destinations on the island, and we totally get why – how often do you get to see the largest volcano on Earth? That makes it an even more fascinating tourist spot because the Mauna Loa is connected with another volcano Kilauea. Make sure to book a tour to Hawaii's Volcanoes National Park.
7. Antelope Canyon
via photoserge.com
One of the most spectacular canyons in the whole world is definitely the Antelope Canyon. Deep and narrow, this is a slot canyon located in the state of Arizona and what makes it so unique are the curves and hollows, which depending on the time of the day, can get really beautiful colors! This is especially visible in the upper part of the canyon. However, even the Lower Antelope has plenty of beautiful sights to offer.
8. Death Valley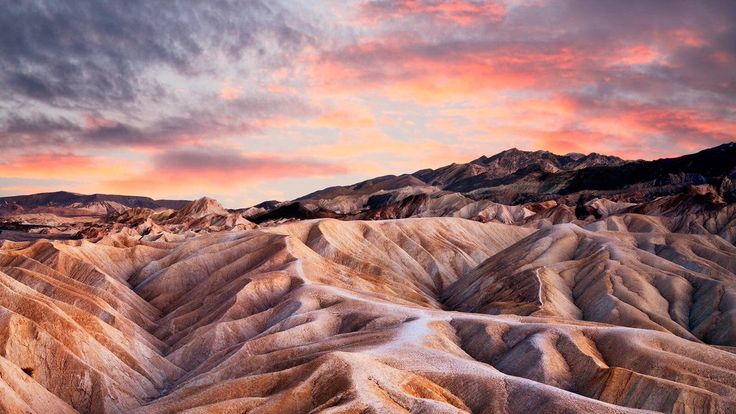 via npca.org
Death Valley is located in Eastern California, and because of the lack of rain, this is considered a desert. It has fascinating beauty thanks to all the dunes, mountains, salt fields, and a lake. You can see so many nature shapes and forms, coming in beautiful desert colors. The extremely hot and dry weather didn't stop nature from flourishing here – salt-tolerant plants and wildflowers can be seen throughout the Death Valley.
9. Mt. Desert Island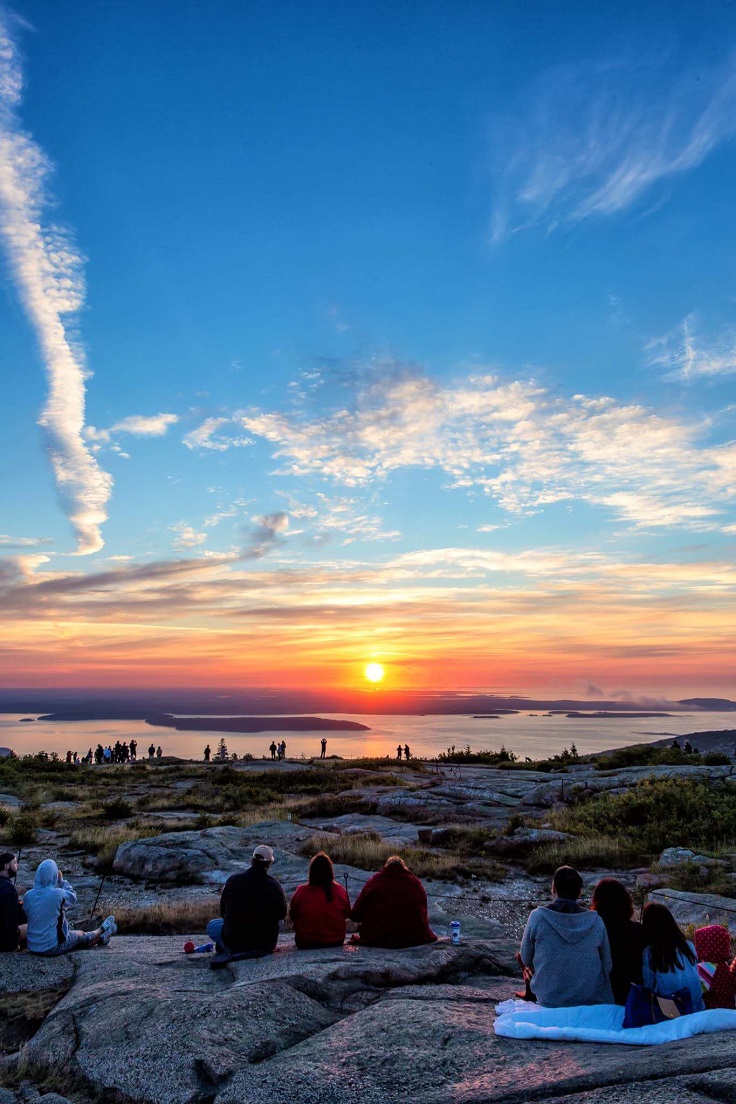 via reddit.com
If you want to experience a truly wonderful connection with nature and everything it has to offer, then Mt. Desert Island is the place to visit. This island is located off the coast of Maine's state, and it's the state's largest island. You will be amazed at how relaxing this island is. There aren't many people living here (about 10.000), but millions of visitors each year. Visiting the Acadia National Park and enjoying a sunset on Cadillac Mountain is a must.
10. Grand Canyon
via rei.com
Last but not least, we have the Grand Canyon. What's more famous than this? Even though it's not officially one of the Seven wonders of the world, for many people, it is! The Grand Canyon is located in Arizona, and it's very old – the rock at the bottom is believed to be about 2 billion years old! The wonderful rock landscape is even more beautiful with the Colorado River flowing through. The Grand Canyon is one of the most visited American destinations, with about 5 million visitors each year.