St. Patrick's Day is very near and we have to be prepared for a proper celebration. We all know for what kind of holiday we are talking about here, we know that almost every town in the US has his own green parade organized on the 14-th of March every year. On this day everybody wants to have some fun, to do interesting things and hangout with other people, but, not everyone wants to drink alcoholic drinks, that's for sure.
So, we have made a wonderful list of top 10 best green non-alcoholic drinks for St. Patrick's Day to help you choose something more easily. Besides the fact that they are all irresistible and mouth-watering, they are very healthy too, so, come on, take a quick look at the article and we are sure that you will find your favorite for this special day.
Honeydew-Basil Nojitos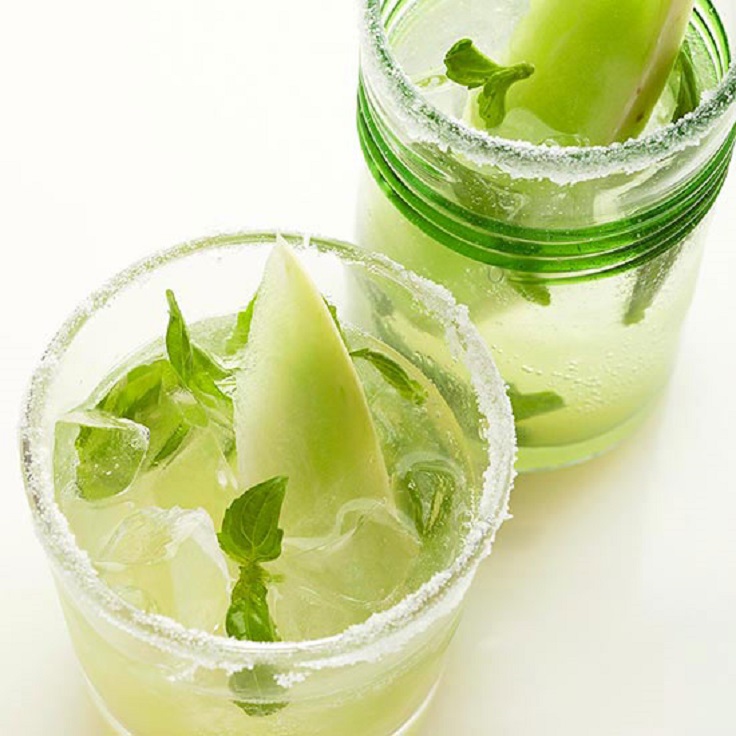 We are starting to countdown with the honeydew-basil nojitos recipe, one of the most delicious drinks that you can find on the internet. It's very easy for making, you just have to follow the instructions step by step.
Recipe via bhg.com
Coconut Green Smoothie
Coconut green smoothie, a very amusing drink for everyone who likes to experiment and mix many different ingredients. The fact that we have Greek yogurt in it tells us for what kind of mix we are talking about.
Recipe via twopeasandtheirpod.com
Strawberry Kale Lemonade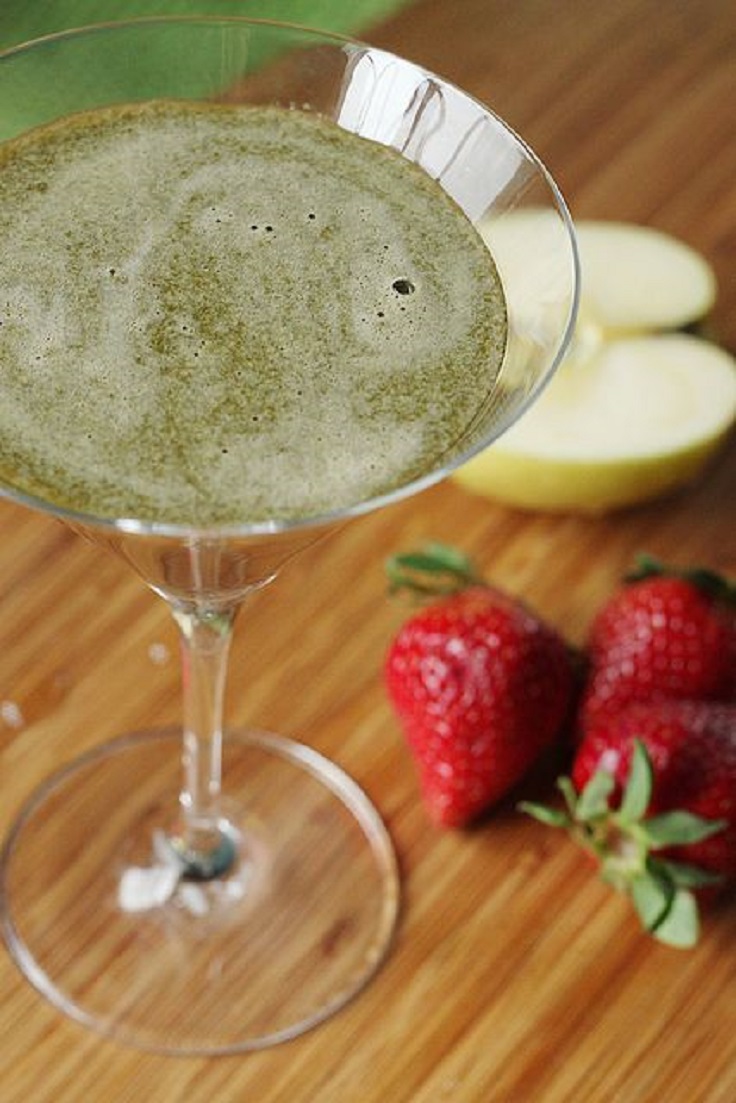 An amazing combination of three very delicious ingredients like strawberry, kale and lemon. On St. Patrick's Day everything is so green, so, make really great drinks for everyone around you and have some fun.
Recipe via centerstagewellness.com
Honey-Ginger Limeade
Almost everyone loves the taste of ginger and because of that we had to put a recipe full of that precious thing. The honey-ginger limeade recipe that we are offering to you here is one of our best on the list.
Recipe via bhg.com
Green Vegetable Cocktail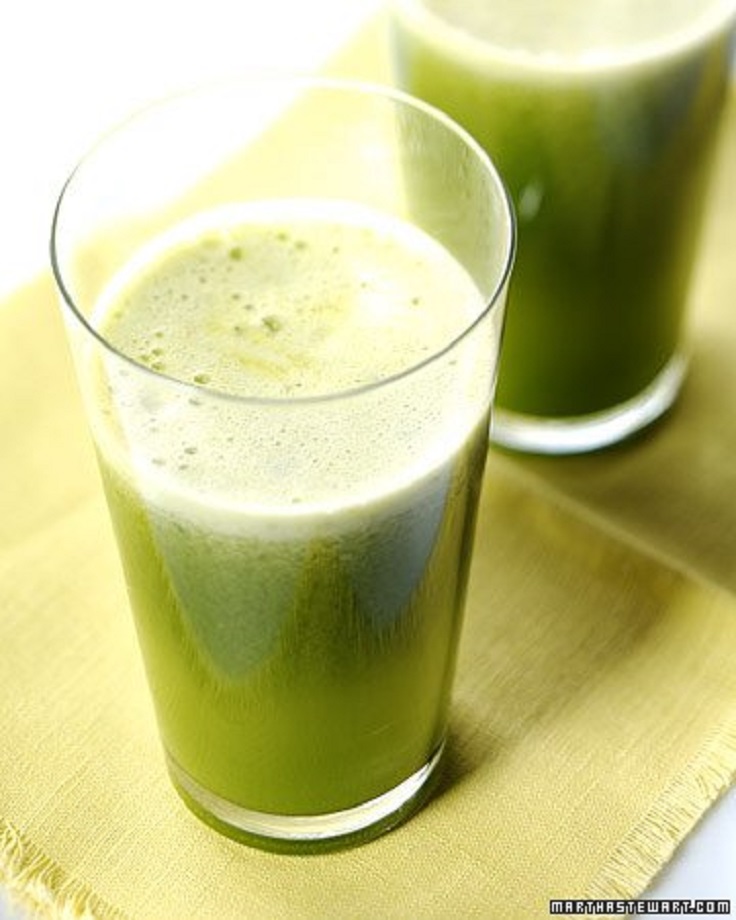 A really great cocktail which is made only by various vegetables. The green vegetable cocktail idea comes directly from Martha Stewart's blog, so, we all know it's a sure thing. You can find the full recipe in the link below.
Recipe via marthastewart.com
St. Patrick's Day Juice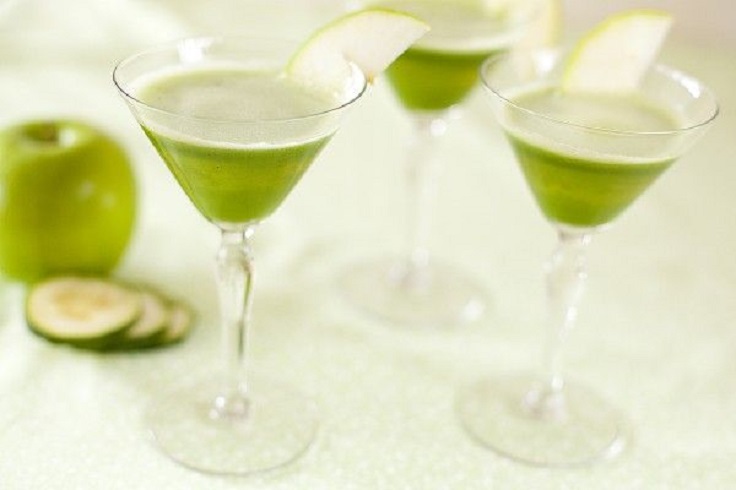 Very simple, but, delicious recipe for a drink that is especially invented to represent the St. Patrick's Day. Drinking The St. Patrick's Day non-alcohol juice is the best way to spend this wonderful day in a real holiday spirit.
Recipe via eatingrichly.com
Green Lemonade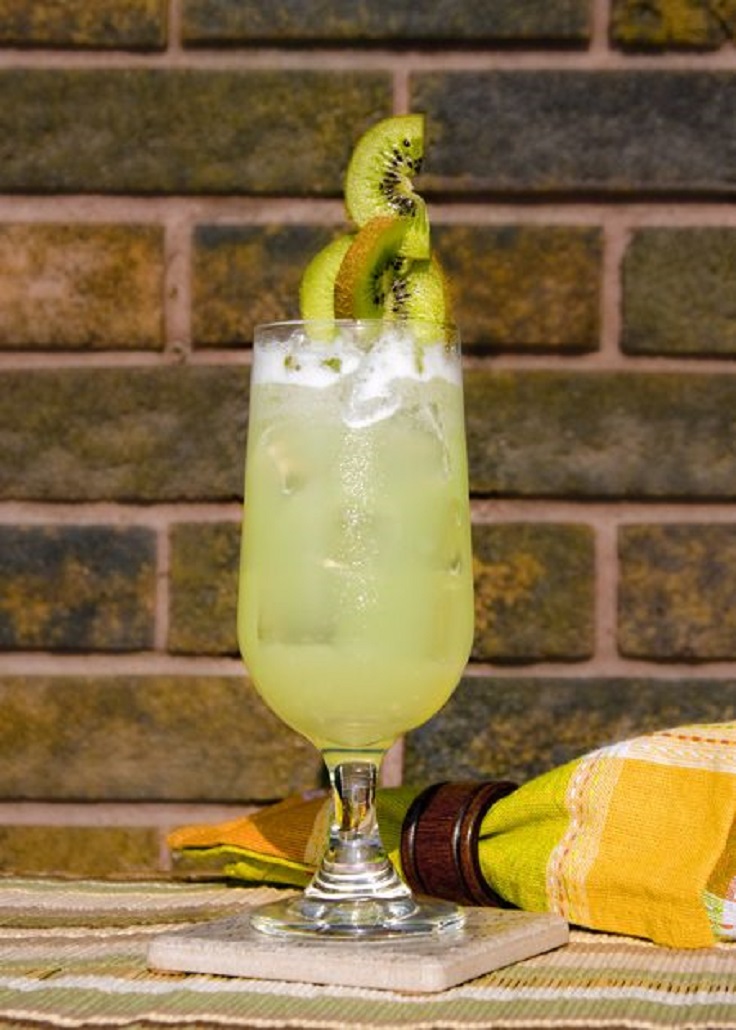 A mix between two refreshing fruits like kiwi and lemon. But, the sharp taste that gives the combination of those two fruits is something magical and something that no one could resist.
Recipe via cocktails.about.com
Green Detox Juice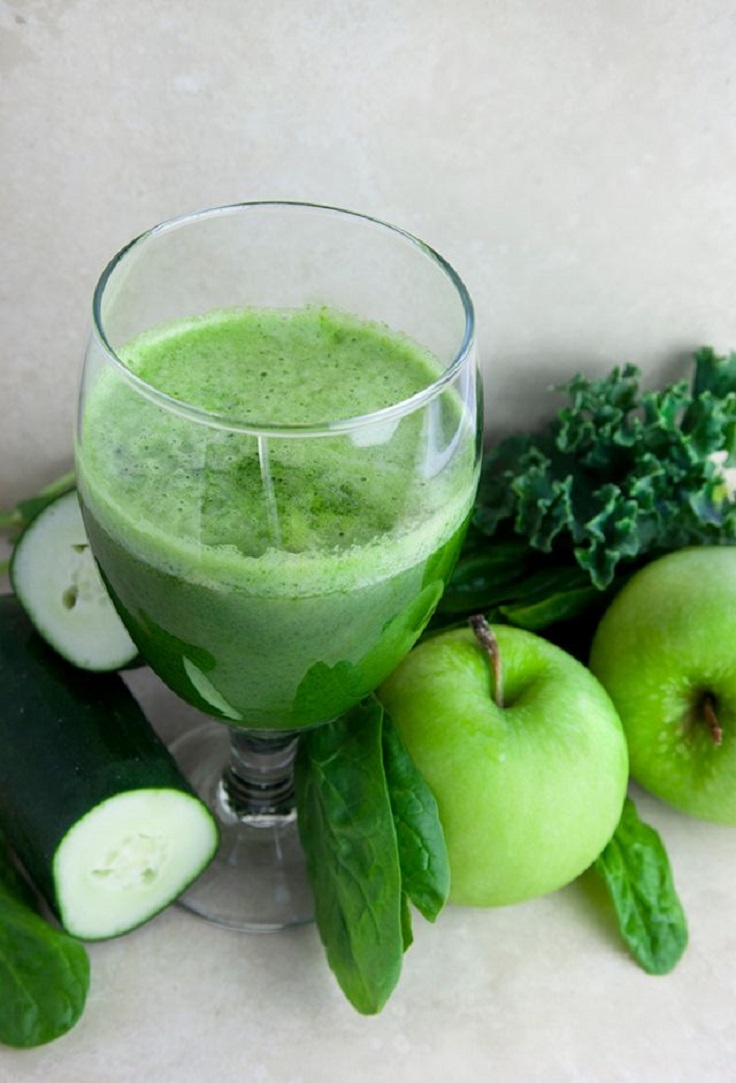 Despite that these drinks are very delicious, they all have something healthy for our organism. The green detox juice is one of the healthiest of all on the list and you have to try and make it, you will not regret, that's for sure.
Recipe via youngandraw.com
Easy Being Green Smoothie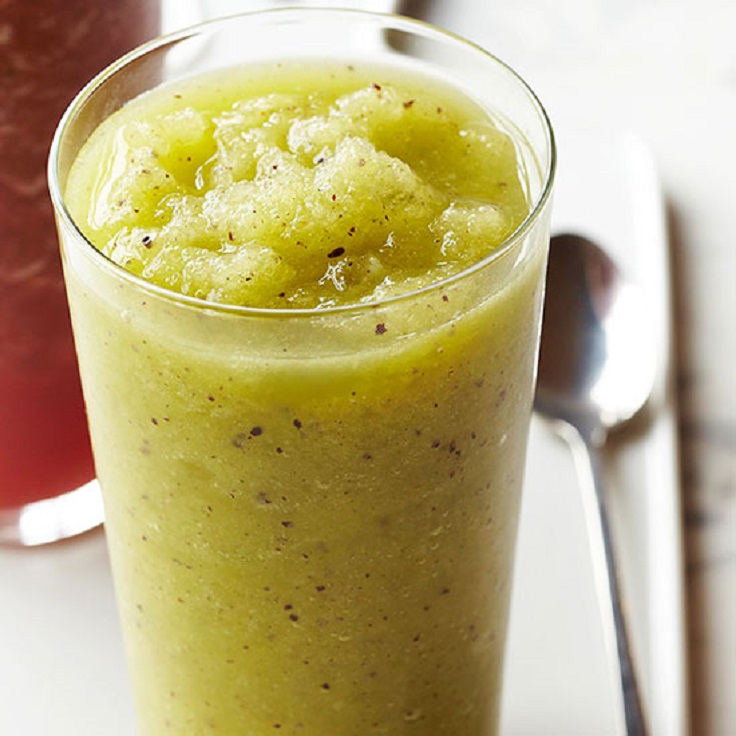 We all love a good, mouth-watering and refreshing smoothie sometimes, so, here is the second smoothie on our list and it's amazingly green too. The original easy green smoothie recipe is in the link below.
Recipe via bhg.com
Really Green Juice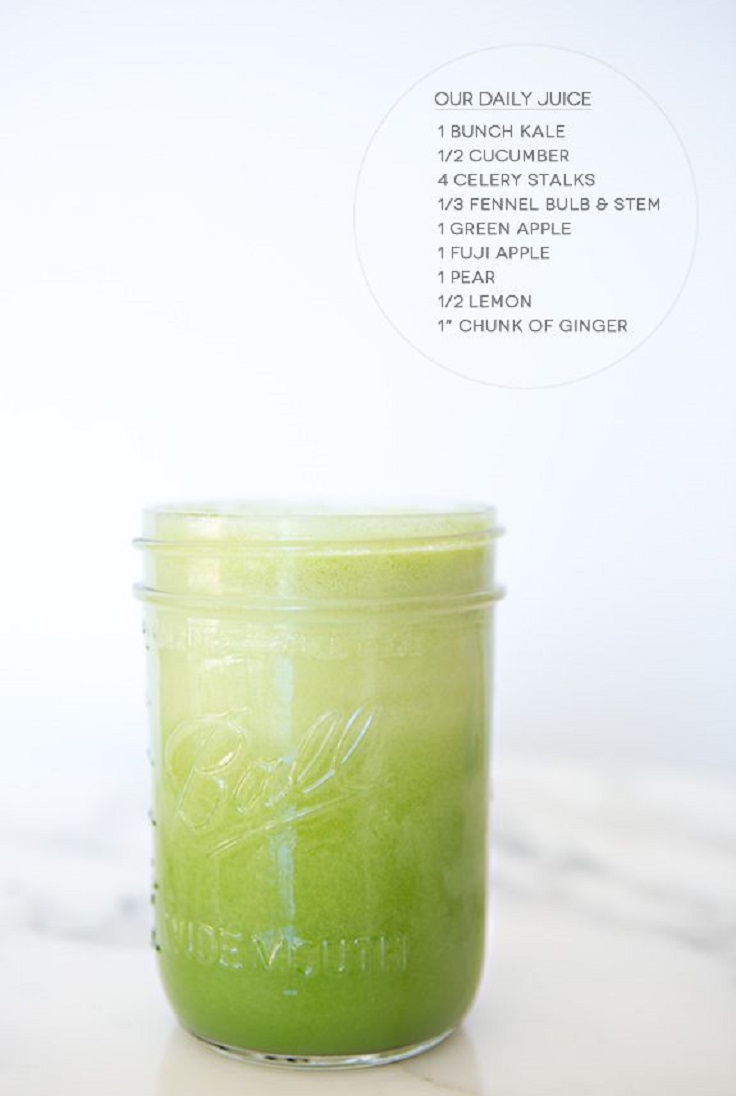 And in the very end we have the best recipe for a green drink of all. There are unlimited combinations of fruits and vegetables here that will give you energy for the whole day. So, have fun and celebrate the St. Patrick's Day in a real way with these superb green drinks!
Recipe via ahouseinthehills.com