This time of the year – for many of us the best time – with the holidays around the corner we need new inspiration for drinks and food to prepare for the family and friends. It is lovely to see new recipes and ideas coming up each and every year. There are many traditional winter holiday drinks and with new ingredients we can add new twists to the old cocktail recipes. We have selected ten wonderful alcoholic drink recipes that you can serve over the coming weeks and that fit the holiday theme perfectly.
1. Blueberry Christmas Glogg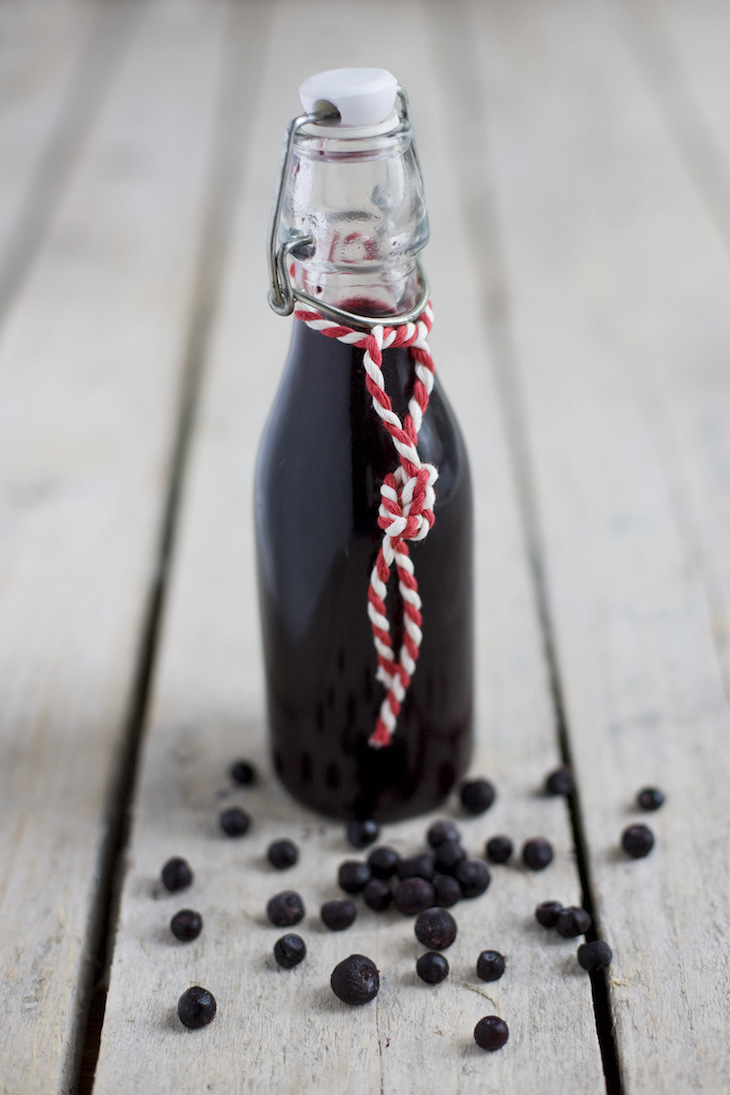 Recipe via www.greenkitchenstories.com
Glogg or originally 'glögg' is a kind of spiced mulled wine, popular in Sweden, Denmark and Norway during Advent and Christmas. The recipe replaces sugar with apple syrup but you can use honey or agave if you can't find unsweetened apple syrup. Combination ol lots of spices, blueberries, red wine and rum is exactly what you need during the winter holidays.
2. Hot Coconut Buttered Rum
Recipe via honestlyyum.com
Hot buttered rum is a delicious warm cocktail, perfect for cozying up on the couch with as well as serving for guests during the festive season. The great thing about this recipe is that  there's no butter in it at all, instead, it's made with coconut oil and aromatic, freshly ground spices.
3. Rosemary Ginger Whiskey Sour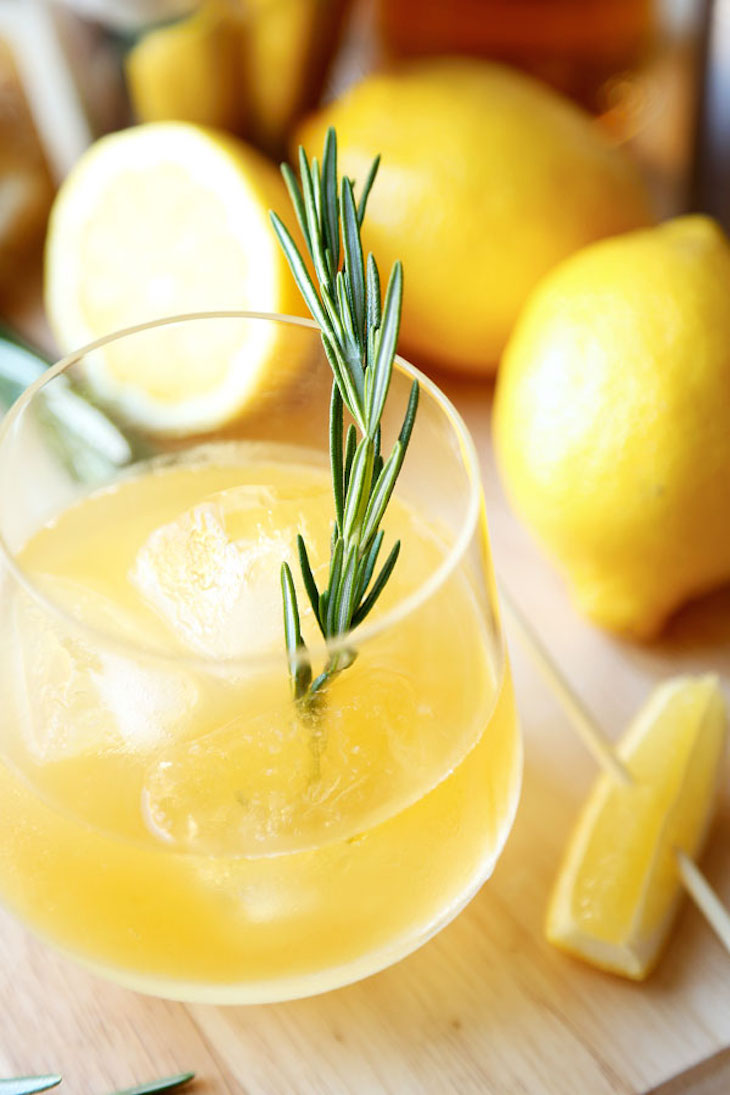 Recipe via www.pickledplum.com
Here is an old fashioned drink with a modern twist. Whiskey sour made with freshly grated ginger and a fragrant rosemary sprig to use as a stir stick. You will need only a few more ingredients: whiskey, fresh lemon juice, sugar, ice cubes and a shaker.
4. Cranberry Ginger Fizz Cocktail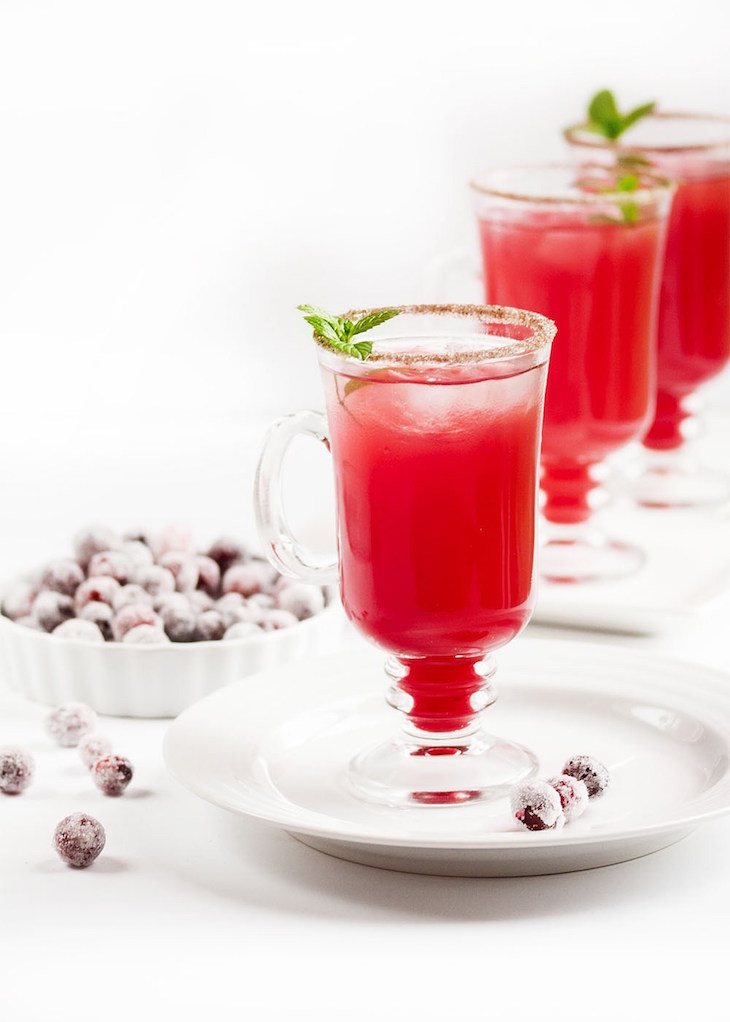 Recipe via www.justalittlebitofbacon.com
This Cranberry Ginger Fizz cocktail is full of flavor and really easy to put together. The recipe features a fantastic make-ahead cranberry cinnamon syrup that you will just have to mix with ginger ale and the cocktail is ready.
5. Spiced Apple Sangria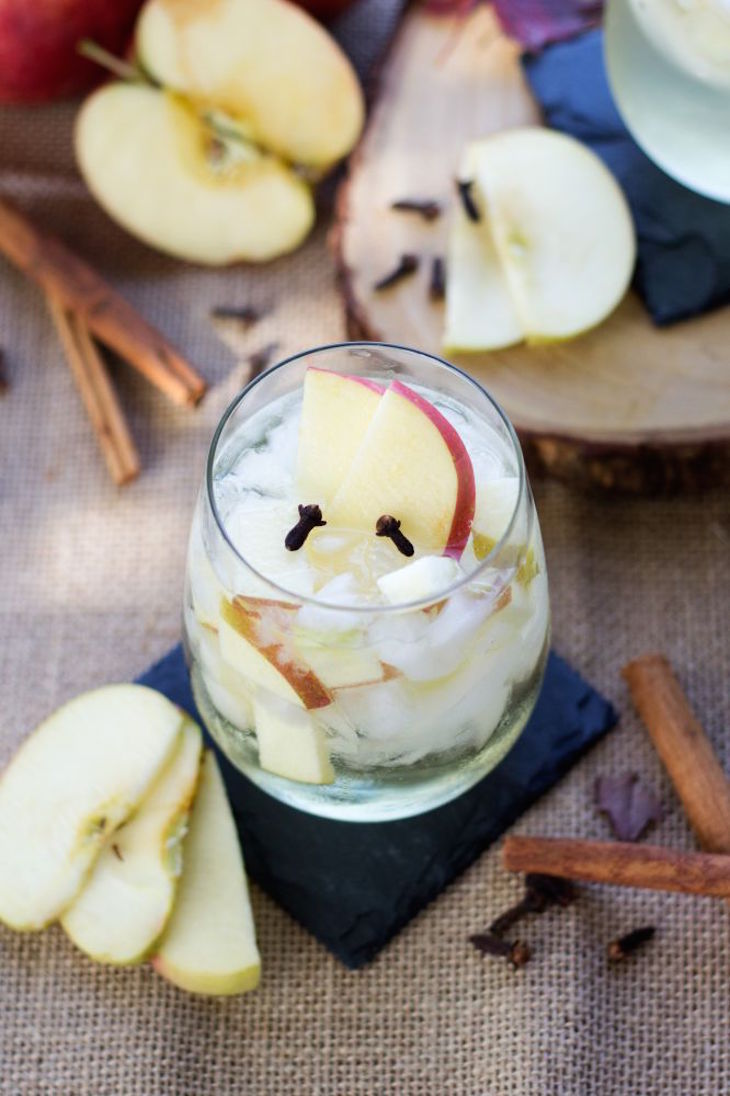 Recipe via www.jennifermeyering.com
Sangria is normally made with red wine and served during summer. However this unique version of sangria incorporates some of the beautiful flavors of fall; apples, cinnamon, and spices mixed with white wine. It can be served over ice or just warm straight from the stove, it is up to you and your guests!
6. Maple Syrup Pomegranate Cocktail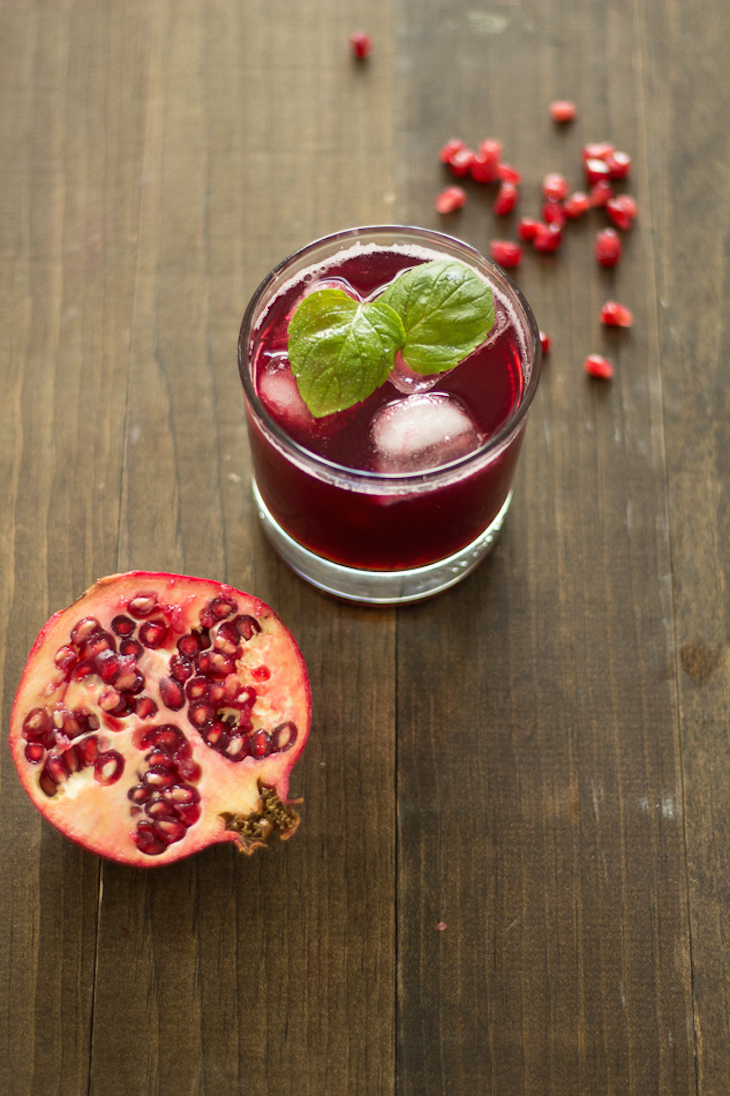 Recipe via thegirlsonbloor.com
Pomegranates are in season now and due to their sweet, unique tart flavor they are perfect cocktail ingredients. This Maple Syrup Pomegranate Cocktail is made with fresh pomegranates, pomegranate juice, maple syrup, vodka and mint leaves for garnish. It's a beautiful refreshing drink and also warming due to the alcohol.
7. Raspberry, Limoncello and Prosecco Cooler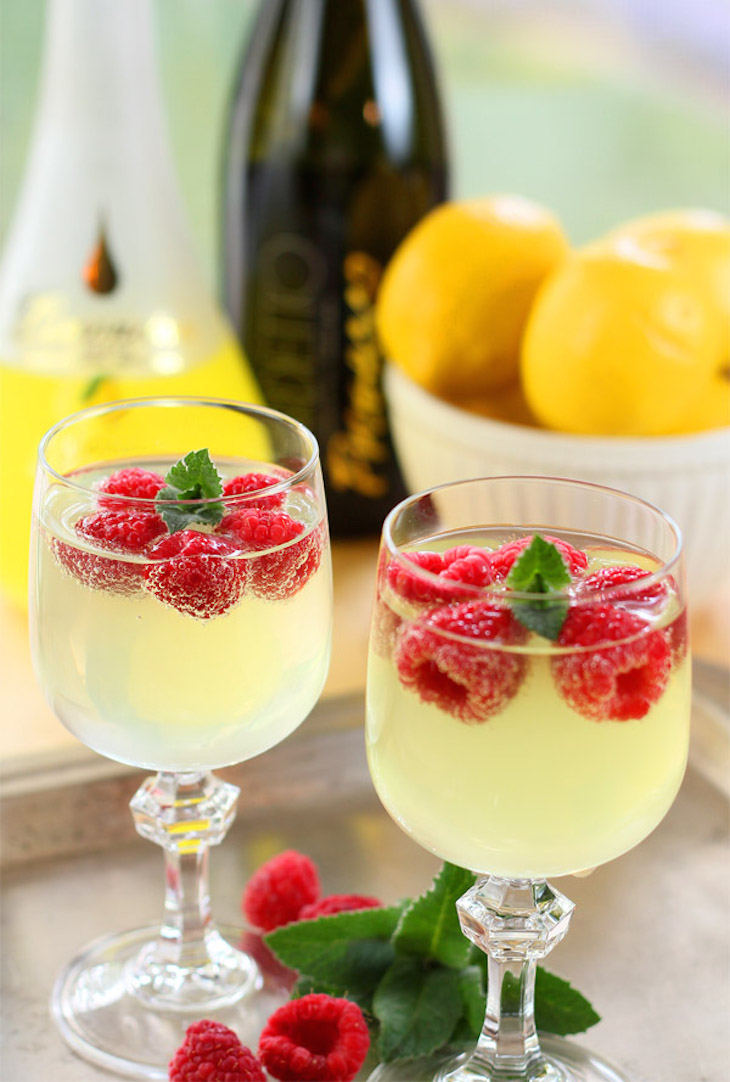 Recipe via www.creative-culinary.com
This cocktail has Italy's bests Limoncello and Prosecco mixed together. It is an elegant drink, one of the best cocktails you can serve as an aperitif before a delicious festive dinner. If you don't get fresh raspberries, you can use blueberries or cranberries as well. A bit of vodka and it will definitely lift the spirits.
8. Chocolate Coquito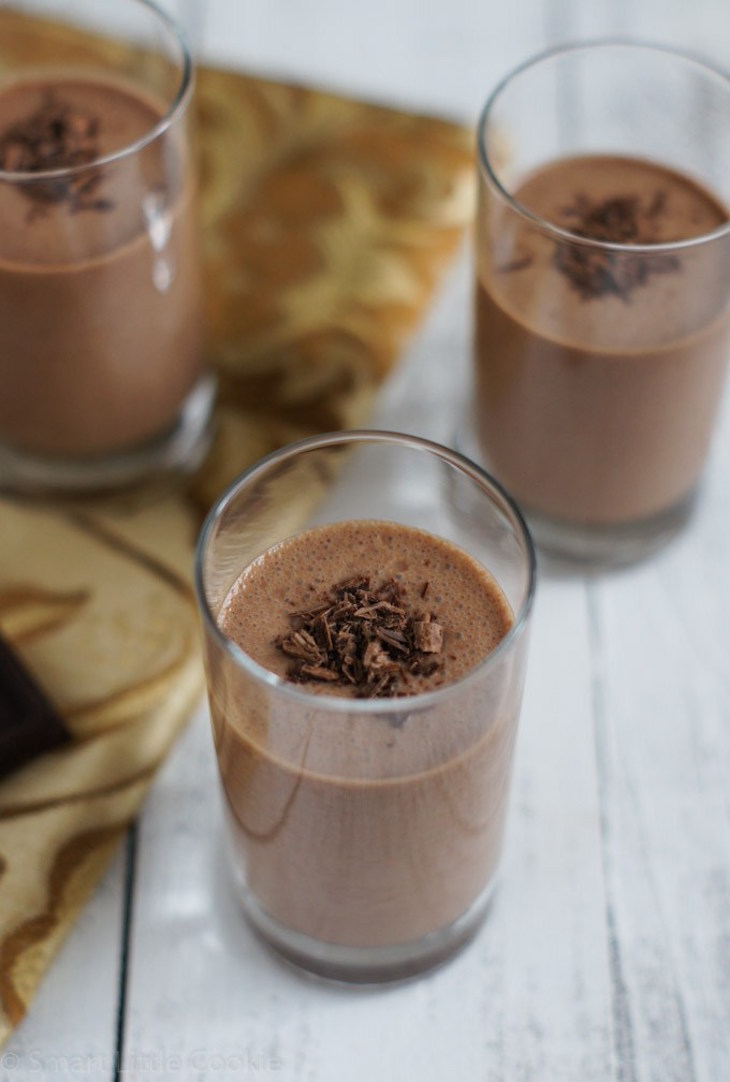 Recipe via smartlittlecookie.net
Chocolate Coquito is a creamy, chocolatey variation of the original Puerto Rican Coquito, made with coconut milk. It will be the favorite of those with a sweet tooth. You just have to make a simple chocolate ganache using some bittersweet dark chocolate and coconut milk, then mix it with coconut cream, evaporated milk, condensed milk, cinnamon, nutmeg, vanilla and rum.
9. Pomegranate Party Punch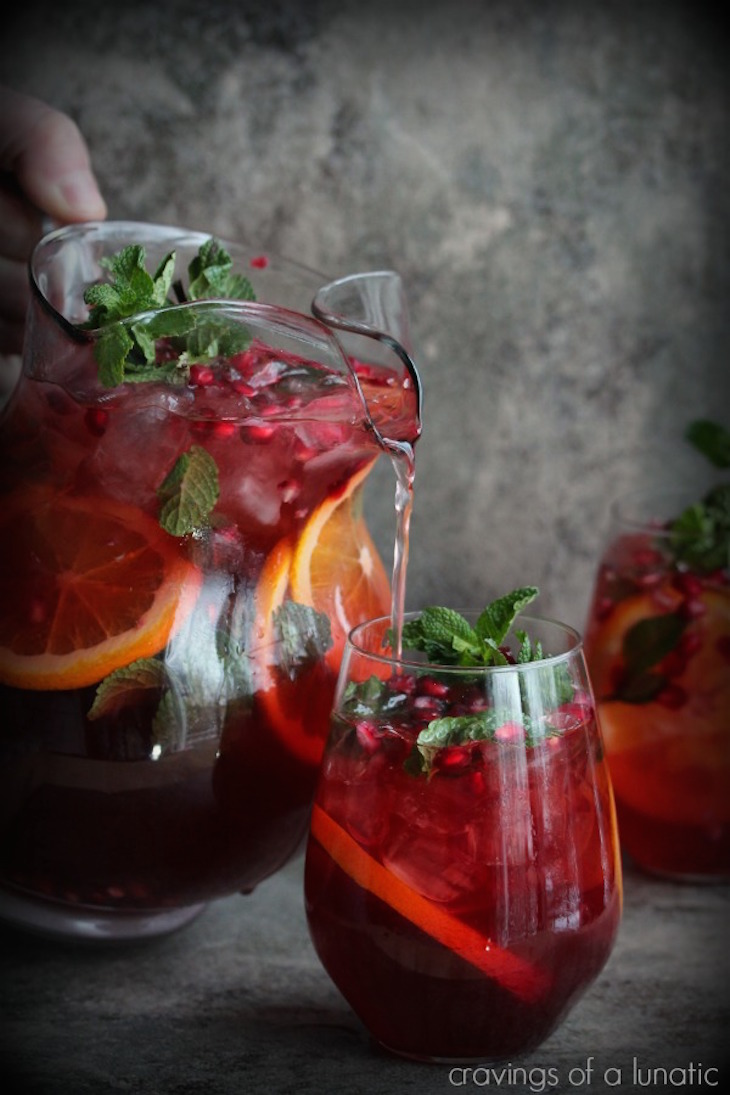 Recipe via www.cravingsofalunatic.com
Here is another recipe that uses pomegranate juice and fresh pomegranate as well. This Pomegranate Party Punch can be made spiked or unspiked, it is delicious and versatile. The lemon-lime flavoured carbonated drink will make it fizzy and refreshing, the oranges will give extra flavor, and the mint leaves will make it pretty.
10. Apple Mojito
Recipe via www.cakenknife.com
This Apple Mojito recipe is the fall inspired version of the classic minty cocktail. You will need some white rum, apple juice (make sure to use good quality 100% juice), syrup, mint leaves, soda and some apple slices for garnish. Why not try it for Thanksgiving?