The summer cocktail season is over, but it does not mean that we have to give up on tasty drinks. On chilly fall and winter evenings, it feels so cozy to sit on your sofa, wrapped in a nice soft blanket, and sip away a mug of thick hot chocolate.
A warm, spiced beverage has a real soothing effect and will instantly make you feel better. These comforting drinks full of flavor and spice do wonders to make the longer evenings more bearable. Read on for ten luscious recipes and whip up one of these yourself tonight!
Peanut Butter Hot Chocolate
Recipe via cafedelites.com
This is going to be one of the best hot chocolates you have ever tried. The ingredients alone guarantee something utterly good and tasty. Think about Nutella, peanut butter, cocoa powder, and marshmallows. Use extra Nutella, crushed hazelnuts, and marshmallows for topping. There is nothing better than sipping away a mug of hot chocolate on a rainy day.
Vegan Matcha Latte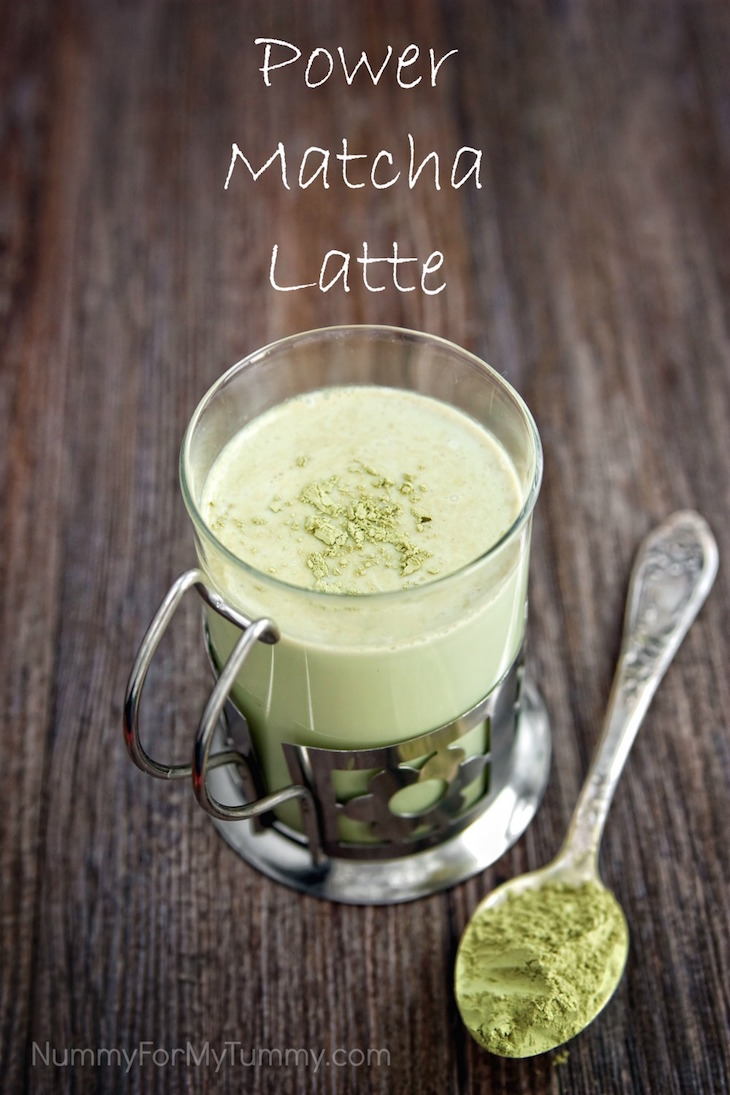 Recipe via www.nummyformytummy.com
Try this healthy and warm matcha latte for a low-calorie, vegan solution. You will need matcha powder, gelatin, coconut milk, and raw honey. Mix one teaspoon matcha powder with boiling water, add in the gelatin, and continue to mix until smooth. Add raw honey, warm coconut milk, and sip away your healthy, comforting drink.
Homemade White Hot Chocolate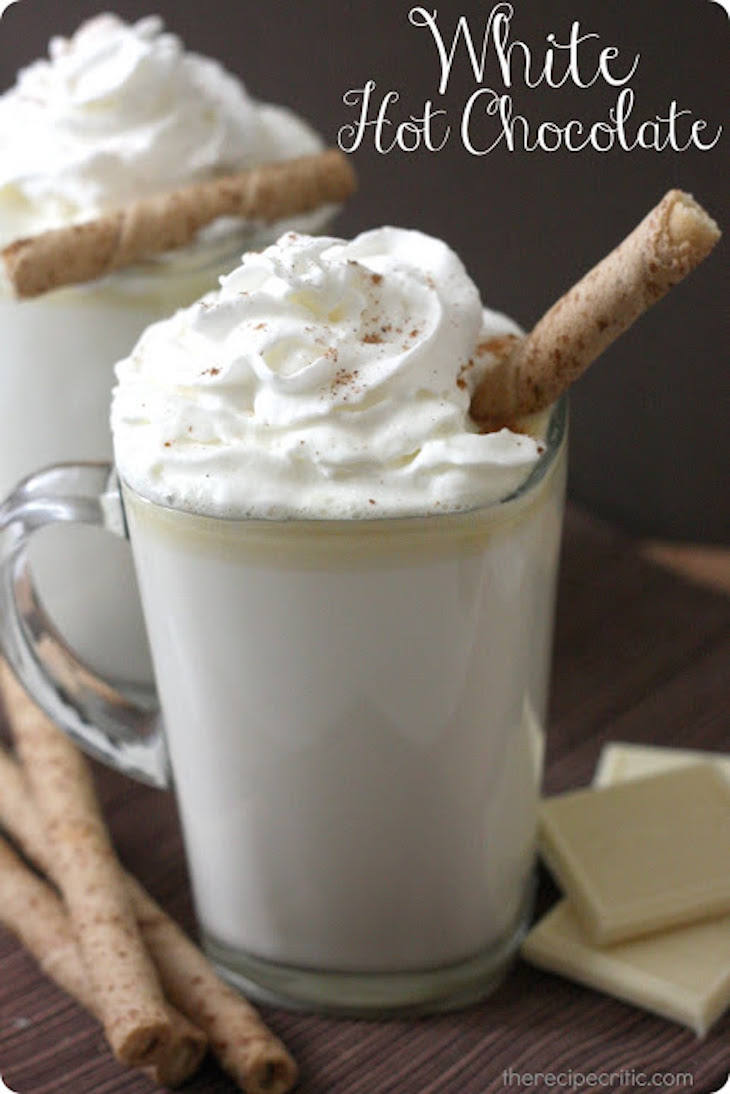 Recipe via therecipecritic.com
Here is a simple recipe for homemade white hot chocolate. Probably the best you will try! The recipe requires only need milk, vanilla extract, and white chocolate. It is as simple as it is; there is nothing more you need. Add some whipped cream or marshmallow as a topping. Perfect for a girlie night on cold days when you just don't feel like going out.
Alcohol-Free Mulled Cider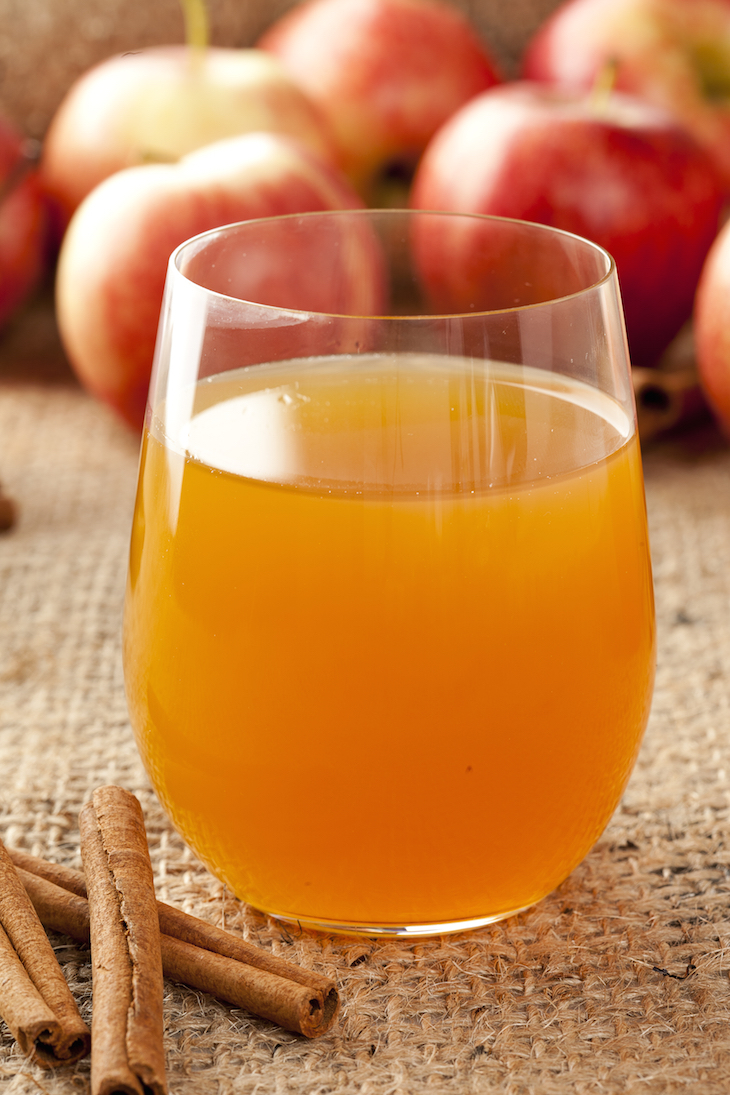 Recipe via nutritiouslife.com
Try this delicious, homemade, family-friendly cider recipe for a healthy and alcohol and sugar-free drink that everyone can enjoy. The beautiful aroma will fill up your kitchen for hours. Put everything in the slow-cooker pear, orange, apple cider, and spices – cloves, lemon, allspice berries, ginger, and cinnamon and turn it on high heat for a few hours.
Spicy Chai Latte

Recipe via mydarlingvegan.com
Create your own Chai Latte to your taste and for a fraction of the coffee-shop price. In India, you can buy chai everywhere on the street. The deliciously sweet hot drink with aromatic cinnamon and cardamom is enjoyed throughout the world nowadays. You only need black tea, spices – cinnamon, cardamom, nutmeg, cloves, ginger, black peppercorn, sugar, or honey plus milk.
Minty Hot Cocoa Float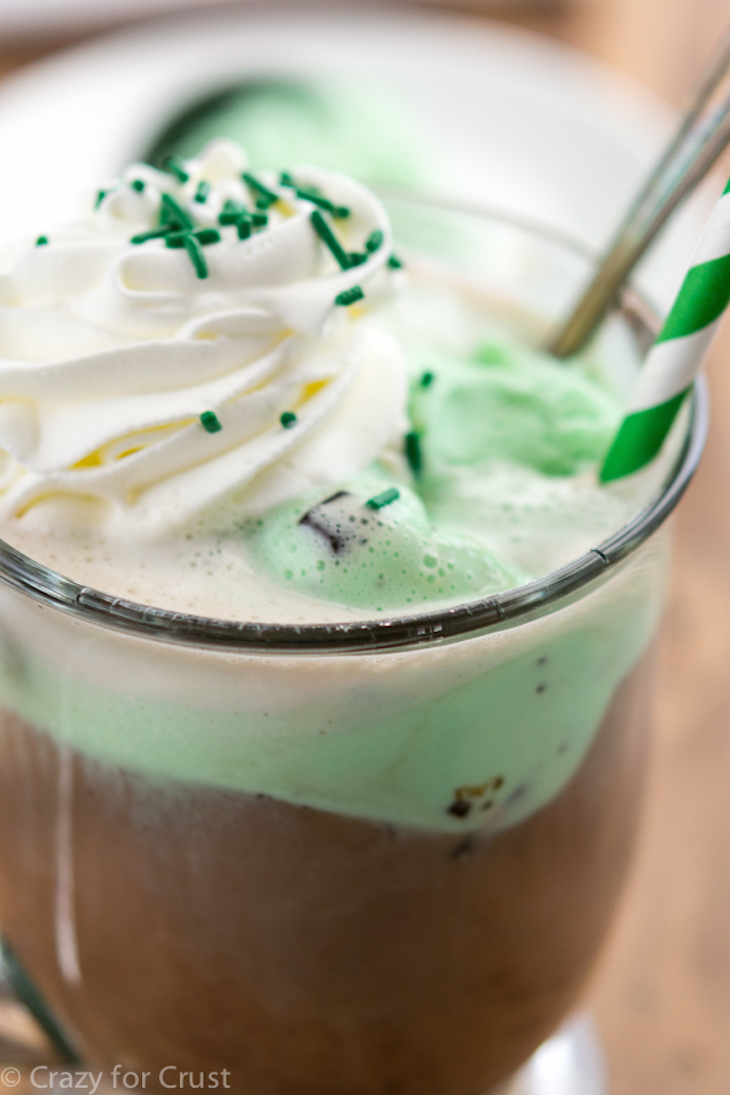 Recipe via www.crazyforcrust.com
Can you imagine anything more luscious than hot chocolate filled with ice cream? Well, then you really must try this recipe. Prepare hot chocolate first – up to you if you make it homemade or packet – add some mint chip ice cream and top it with whipped cream. Try with peanut butter ice cream if you don't fancy mint.
Non-Alcoholic Eggnog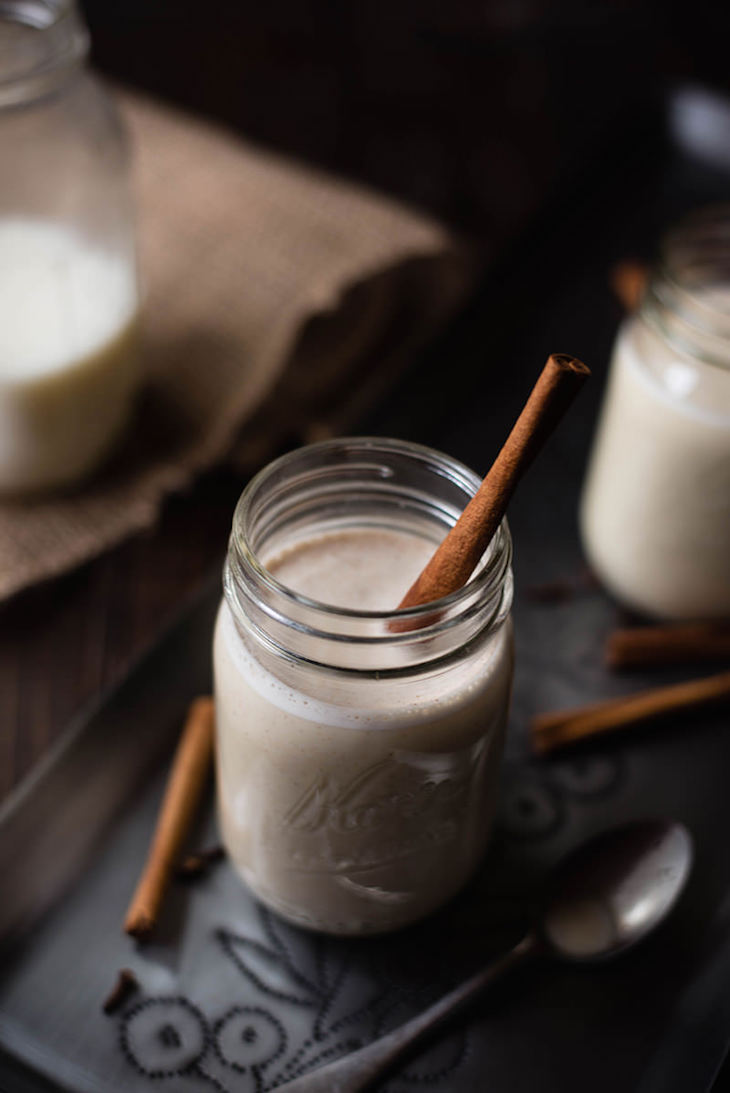 Recipe via www.asweetpeachef.com
Now that the holiday season is close, eggnog, especially homemade ones, gets more attention. Forget about the ready-made eggnog and create your own. It goes fast, and with only a few ingredients, you will have a super creamy and delicious drink with the right touch of cloves, cinnamon, and nutmeg. Keep in the fridge if you make a bigger batch and serve it hot with whipped cream on top.
Salted Caramel Hot Chocolate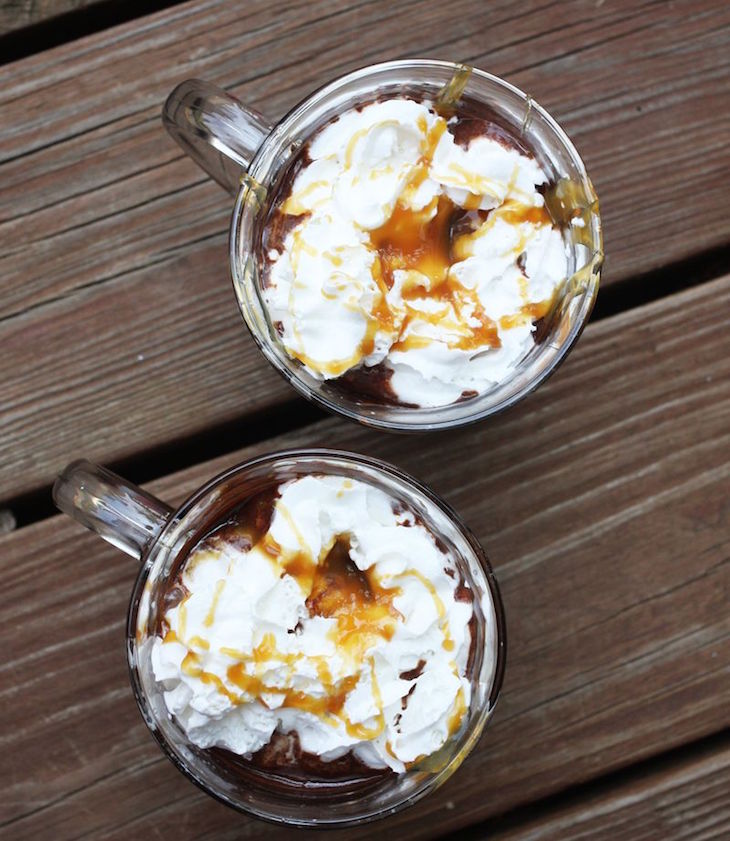 Recipe via www.abeautifulmess.com
This rich and thick homemade hot chocolate will take you to paradise. Caramel paired with a little sea salt makes a perfect combination between sweet and salty. You can just leave the salt in this recipe out if you prefer, either sweet or salty. Serve with a little whipped cream, a drizzle of caramel, and a sprinkle of sea salt.
Cinnamon and Cranberry Punch
Recipe via pulse.ng
Suppose you want to make a lighter drink. Try this delicious and healthy non-alcoholic punch. You will need fresh cranberries, cranberry juice, orange juice, lime, fresh oranges, and apple juice. Perfect for drivers or make it for the kid's birthday party next time.
Mexican Hot Chocolate
Recipe via www.shesaved.com
This delicious spicy hot chocolate is so warming on a chilly day. You can make it in large batches easily with very few ingredients. Mix brown sugar, ground cinnamon, cocoa powder, and powdered milk in a bowl and store it in a jar to have it always ready. Just add hot water or hot milk even better to have a quick hot drink after a long day.