Everybody loves smoothies and shakes, because they are an effective and easy way to drop pounds in a healthy way. There are so many different smoothies, the ones with yogurt , the ones without, and then there's the smoothies for weight loss kind ones. Drinking a protein shake in the morning is a simple weight-loss method that everyone can afford.
Stop that ridiculous diets that make you starve yourself and don't give any results at the end what so ever. Our advice to you is to turn to this fun, healthy, and most of all – tasty way to loose the unwanted weight. With choosing the right smoothie, it can boost your metabolism by giving your body the nutrients it needs,  boost your immune system, increase energy, build muscle, and the most important of all – make you lose weight.
So look at this 10 best Smoothies for weight loss we collected for you, and start this proven method today!
1. Granola Berry-Banana Smoothies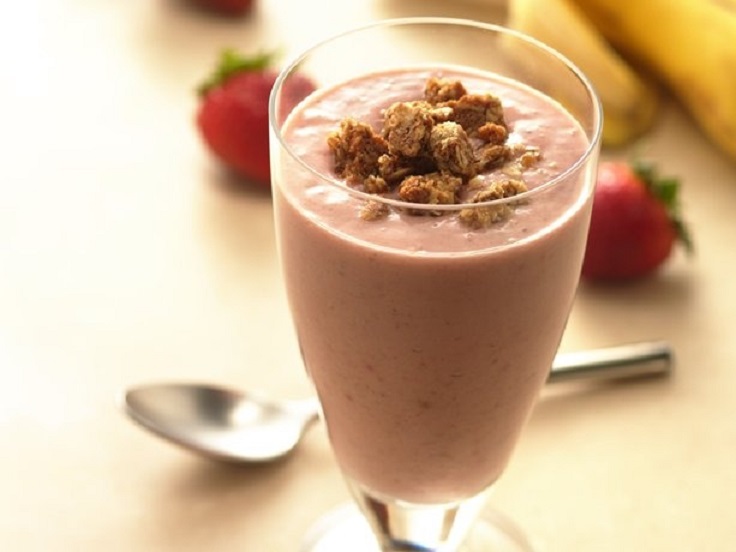 via bettycrocker.com
This smoothie is made from granola berry bars and banana. We all know that the banana is good for your health and combined with this mixture it is a great way to loose some pounds.
2. Detox Smoothie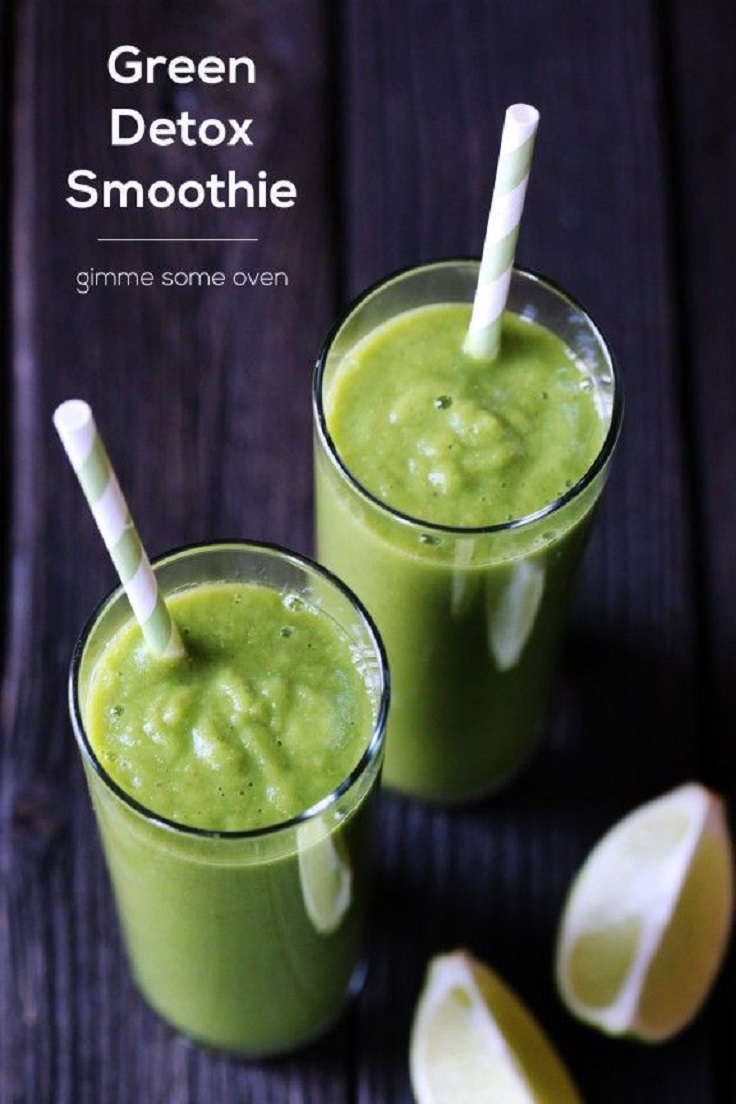 In this smoothie are all sorts of healthy goodness that your body needs. Pineapple, spinach, ginger, banana. It will detoxify your body and make you feel good, so if you want to know how to make it, click on the link to find the recipe.
3. White Peach Raspberry Smoothie
To make this tasty-looking smoothie you will need almond milk as the main ingredient. This pretty pink liquid tastes delicious and it is super healthy for you, and will help you achieve your weight loosing goal.
4. Spinach Flax Protein Smoothie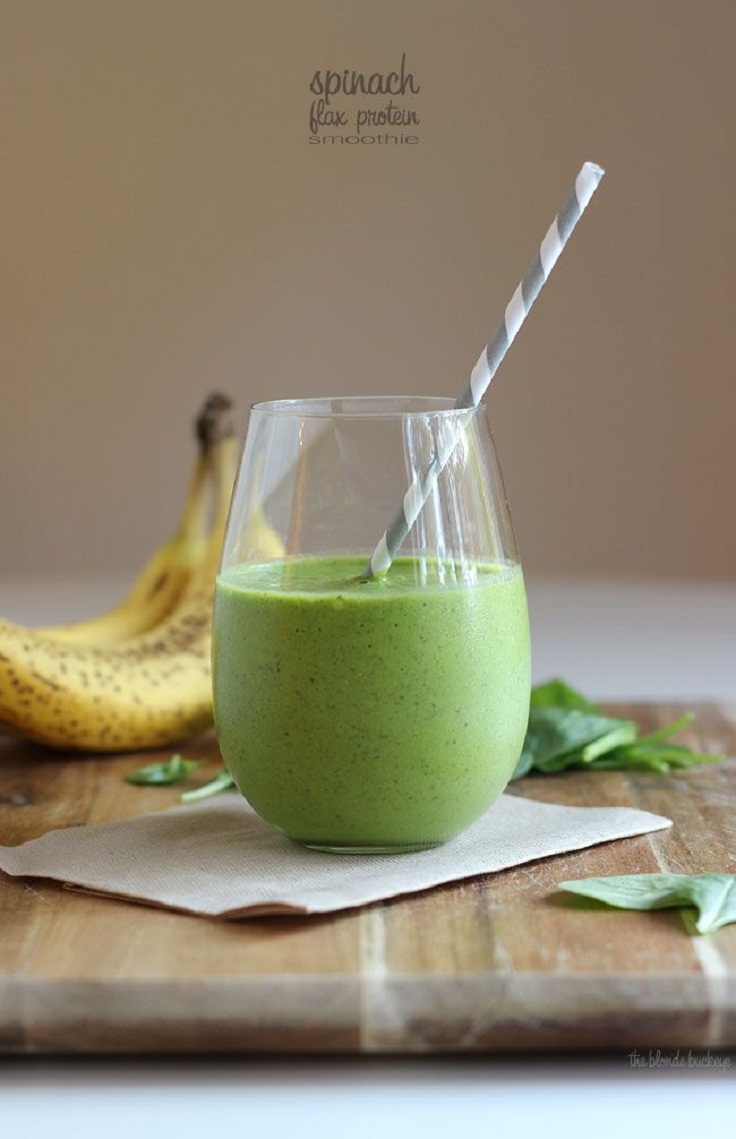 This is the perfect spinach smoothie for all of you who think they don't like spinach smoothies. Combined with flax meal, protein powder and chia seeds, it tastes delicious. Veggie smoothie is always a good idea, so why don't you give it a try?
5. Stress Reducing  & Weight Lose Berry Smoothie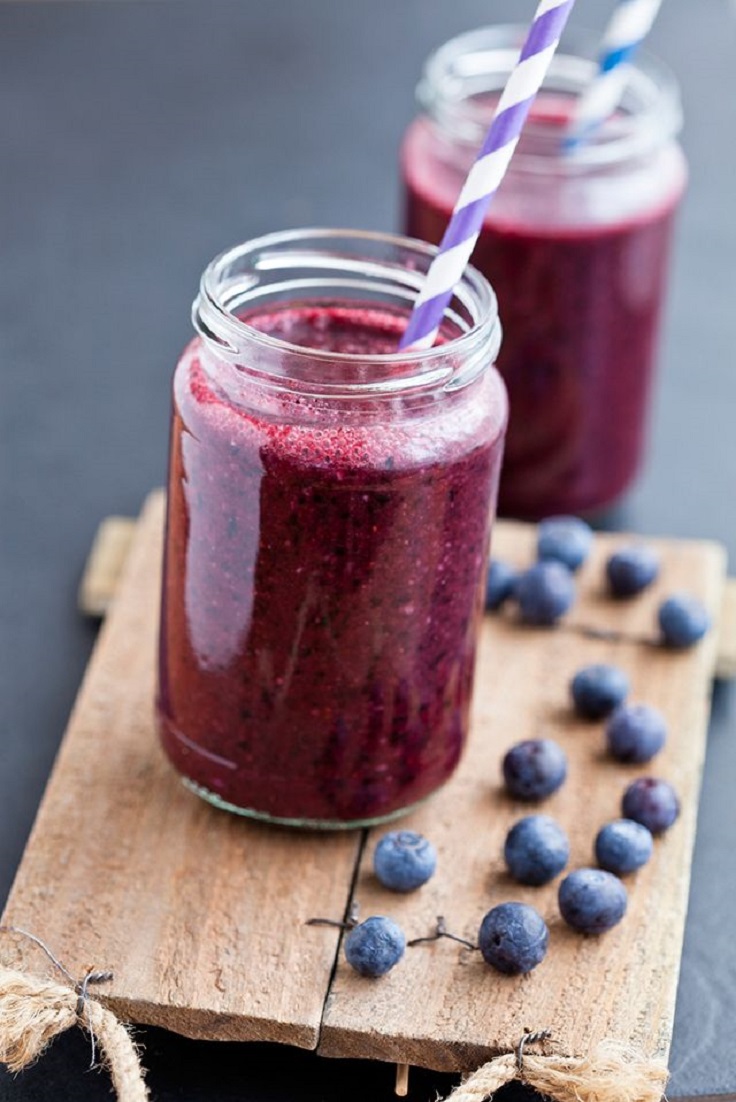 via youngandraw.com
When you mix coconut water, cucumbers, lettuce and blueberries, you get this great smoothie that is amazing for you, and your whole body health.
6. Apple and Banana Breakfast Smoothie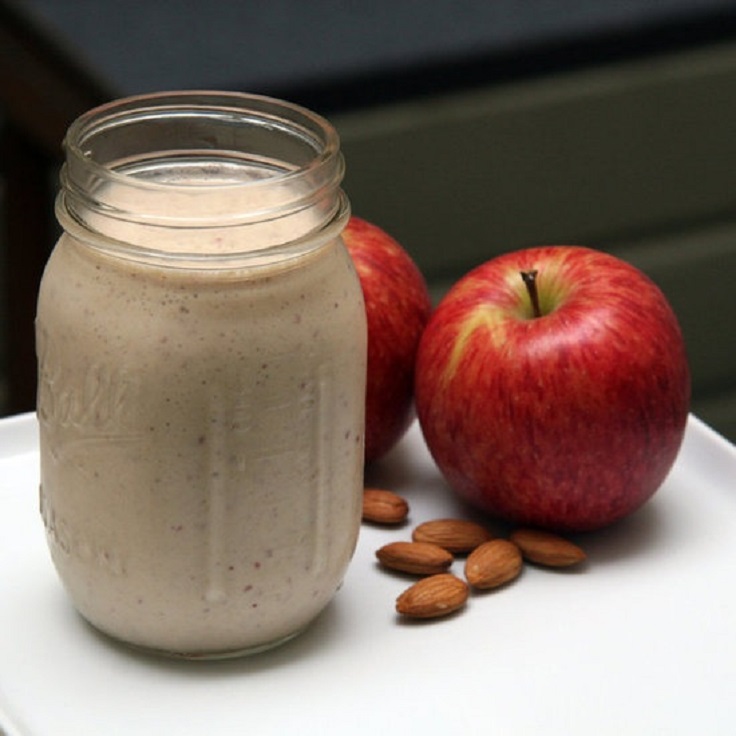 via fitsugar.com
This smoothie has a hand full of ingredients, and is rich with protein, calcium, fiber, and vitamins that will make you feel full and all in a natural way. Learn how to make this smoothie and lose some pounds.
7. Banana Pineapple Smoothie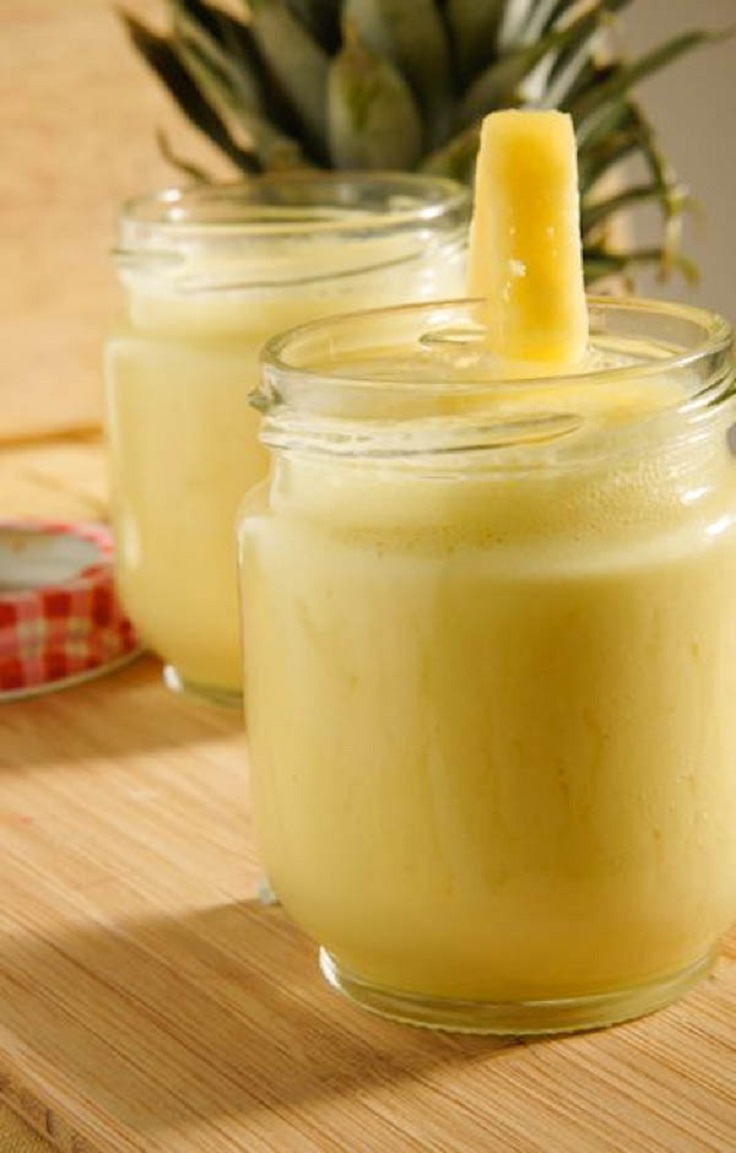 This tropical smoothie consist vanilla yogurt, banana and pineapple, and you can add honey if you like. It will leave you feeling satisfied and give you some energy for the day.
8. Green Broccoli Smoothie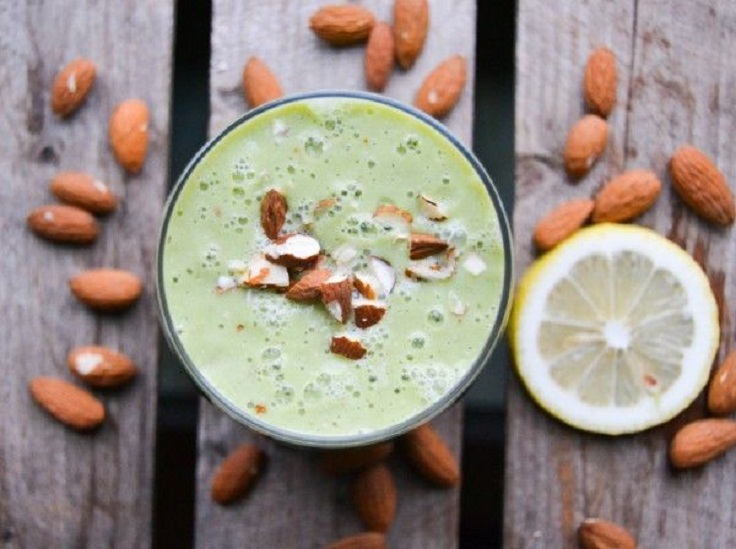 Amazing greenylicious veggie smoothie is make from broccoli, cucumbers, lemon, avocado, almonds, and many other good stuff. It is a perfect way to start your day!
9. Oatmeal Smoothie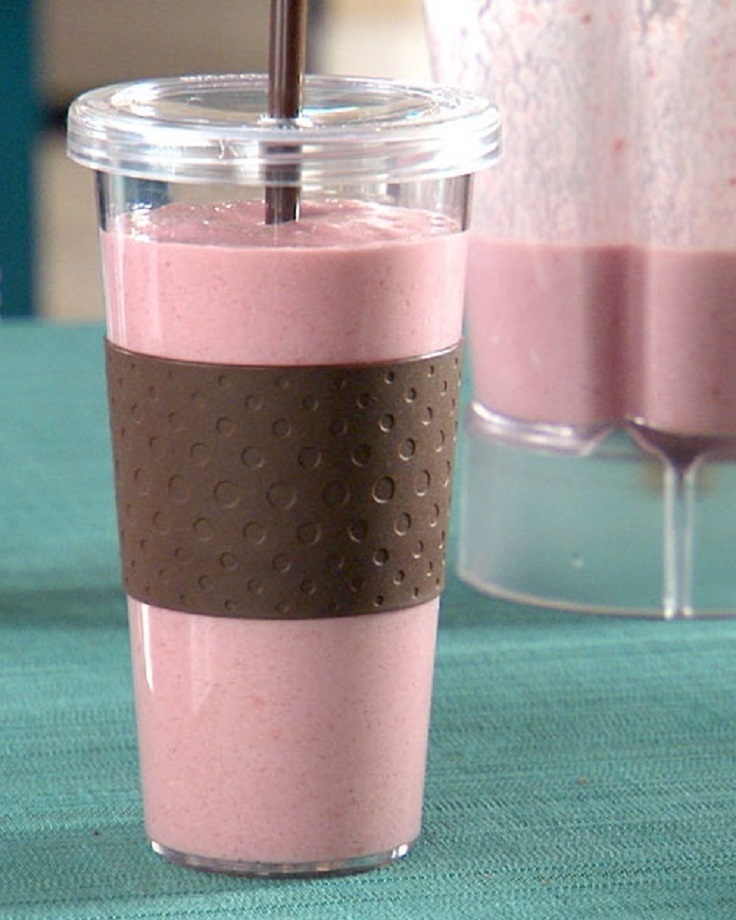 Find out how to make this rich and luscious frozen oatmeal smoothie that will fit great as your morning smoothie and will also help you loose weight too.
10. Coconut Green Smoothie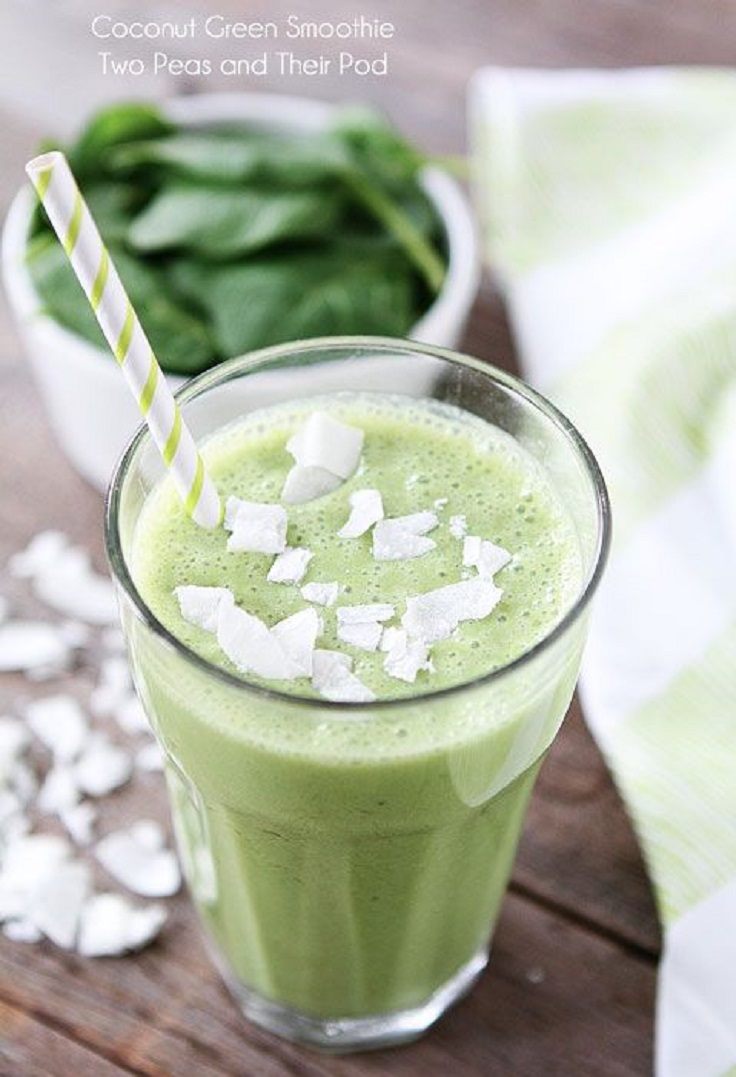 To prepare this smoothie you will need coconut milk, greek yogurt, spinach, a banana and a green apple. The taste is something that you will never forget!
SaveSave