One can never have enough of pasta! It comes in many forms with many different sauces to try. The pasta is cheap, easy to make and it's a perfect food choice when you don't have much time or when expecting guests to come over. Everyone loves pasta, so there's no way someone won't like what you serve. In this article, you can read ten pasta recipes that include tuna fish, to be precise canned tuna. Canned tuna is not as healthy as the fresh tuna, so when buying make sure to get a high – quality canned. If you never tried tuna with pasta before, here's some recipes to try. If you tried them, then you know how tasty is and here are more recipes for you to try.
1. Spaghetti with Tuna and Green Olives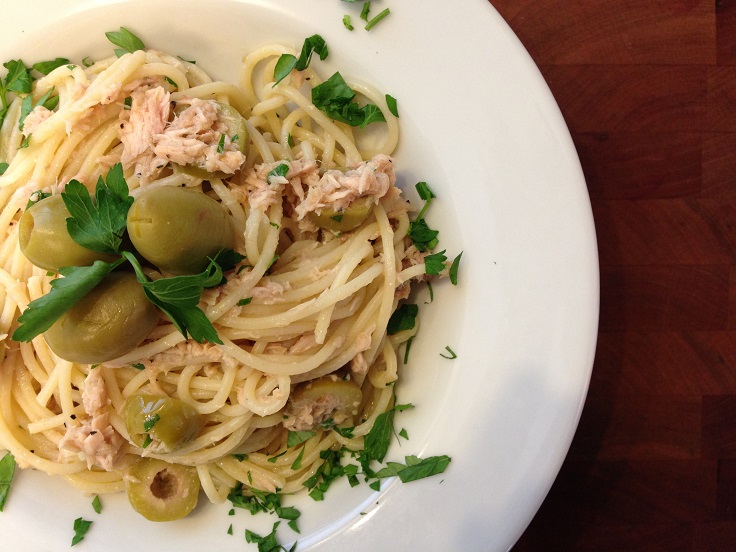 You are in a hurry? We hear you. This recipe is so simple, you just need to boil the spaghetti and when they are ready, you just mixed them with tuna and green olives. What you put next is your choice. If you prefer you can add oregano, basil or parsley, or you can try eating the spaghetti with some tomato sauce or just ketchup.
2. Campanelle Pasta with Tuna and Tomatoes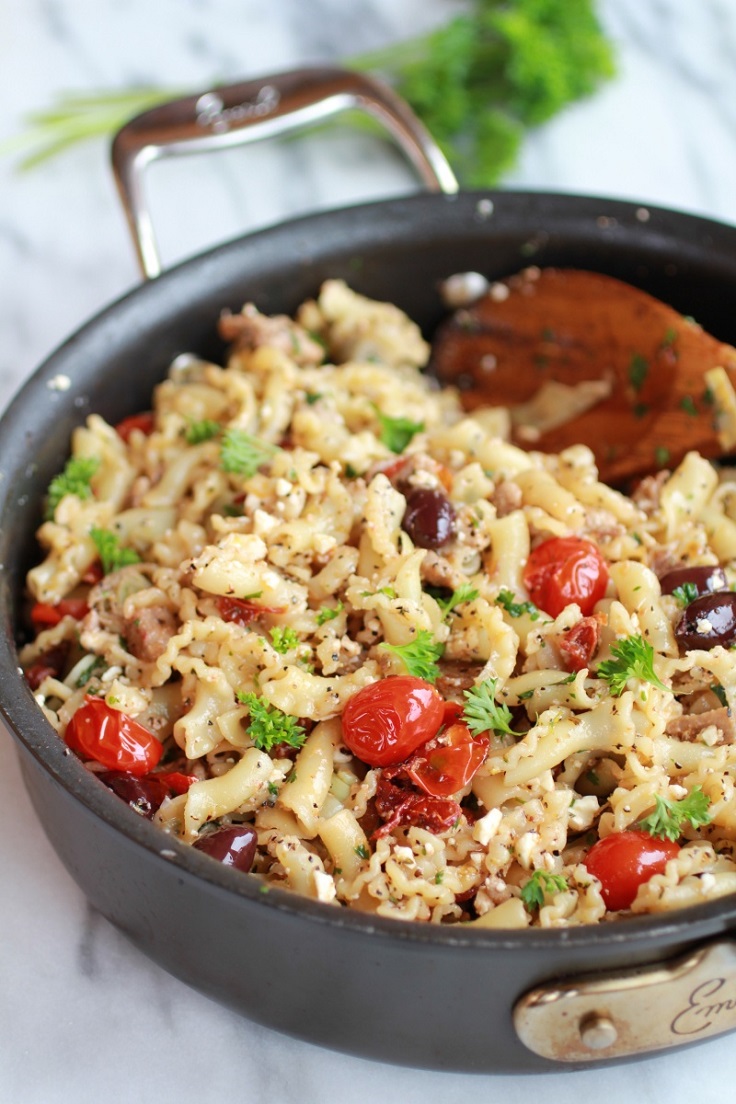 Campanelle pasta, tune, cherry tomatoes, feta cheese, olive and other ingredients that make this large pot full of super tasty meal for any occasion. It may look like it's complicated, but actually is very easy and it will take you only thirty minutes from your time. The pasta cooked in this way is surely going to be one of your favorites.
3. Tuna Pasta Bake with a Twist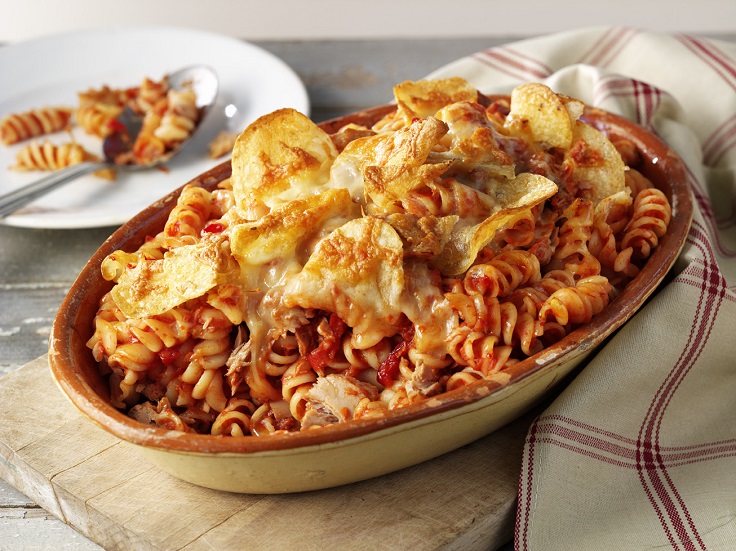 via ragu.co.uk
Believe it or not, but this tuna pasta bake recipe is ready in twenty minutes. It has a very interesting topping and that's the chips. After you put the pasta in the pot, you add the tuna and sauce if you prefer, and in the end you put the chips and grate some cheese on it. The result will be super delicious – creamy and crunchy at the same time.
4. Roasted Veg and Tuna Bake
This recipe is super veggie and easy to make! First you roast zucchini, red pepper, butternut squash and sweet potato, while you cook the pasta according to the given instructions. Then you mix everything together including the tuna and bake until the top layer becomes golden. Season to taste and serve.
5. Pasta with Tuna and Tomato Cream Sauce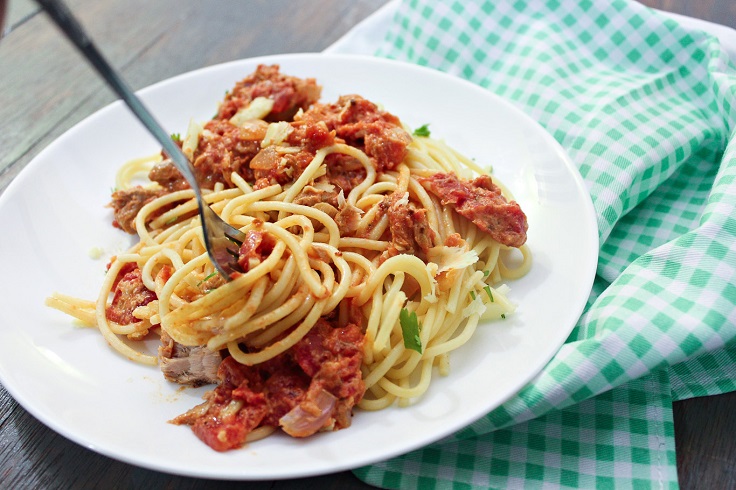 Pasta with tuna and tomato cream sauce must be in your top three tuna pasta recipes. Just looking at the picture gives you the answer why you should try it. Besides looking super delicious, it's easy to make and is ready to serve in about thirty minutes. How to say "no" to such wonderful meal? Make sure you prepare more of the tuna and tomato cream sauce, because everyone would like to have more of it.
6. French Tuna Nicoise Pasta Salad
via womanandhome.com
Here's another super easy pasta recipe to make. You just need penne pasta, can of tuna, green beans, cherry tomatoes, eggs and some olive oil as dressing. First prepare the pasta, boil the eggs and when they're done, just put them together in a plate and add the rest of the ingredients. In less then thirty minutes you have a pasta dish with less then 300 calories.
7. Pasta with Tuna and Capers in White Wine Sauce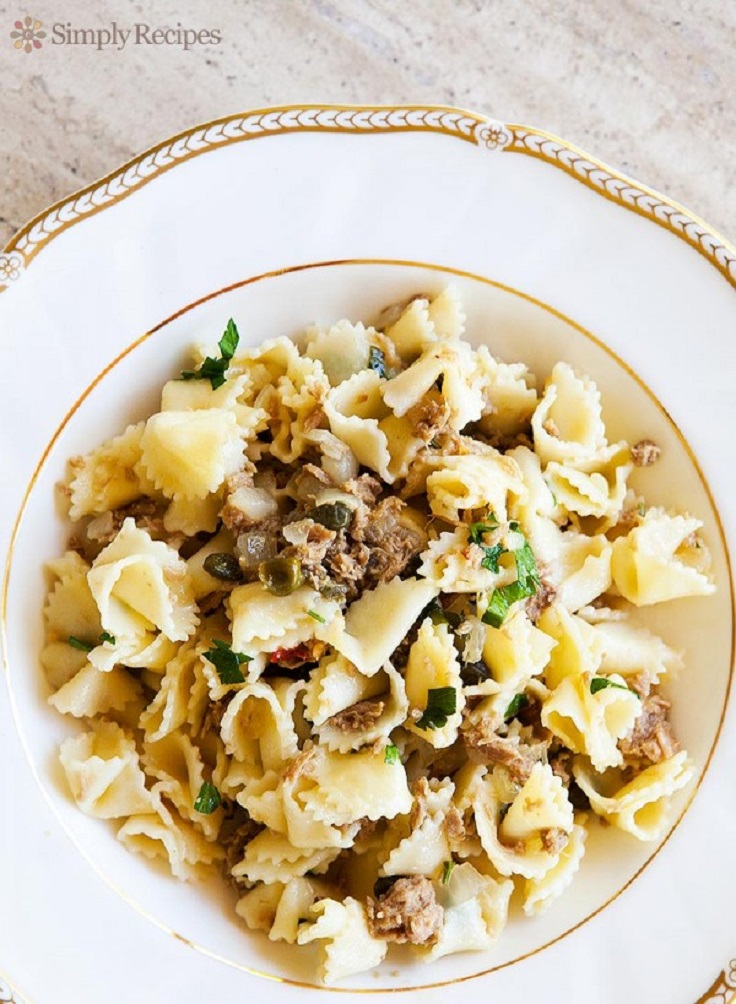 If you don't like cooking this recipe with white wine, then you can substitute it with one teaspoon of lemon juice or white wine vinegar and 1/4 cup of water. You can dress up the pasta with few other ingredients, such as chopped garlic, olives or cherry tomatoes. Or you can just add oregano, parsley and so on.
8. Quick Tuna Pasta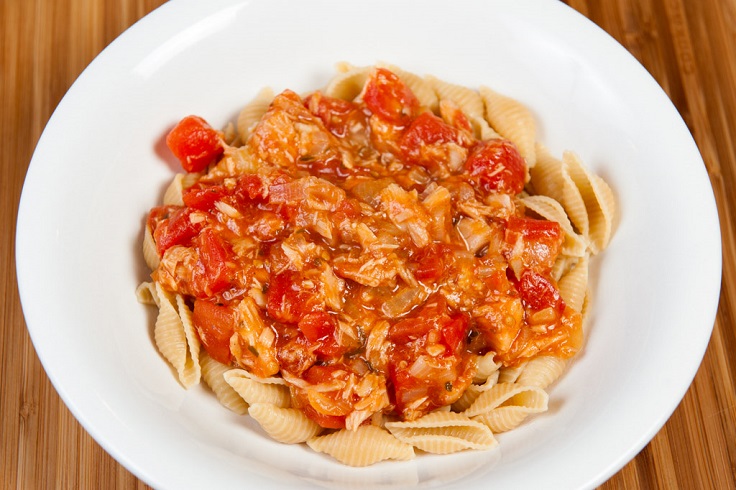 Another perfect sauce to bring to you the Mediterranean taste at home. It's easy to make and it's one of the recipes that is done in twenty minutes – just the thing you need when you are in a hurry, when the kids are crying to get them to the park or when the work papers are waiting at your desk.
9. Tuna Pasta Bake with Spinach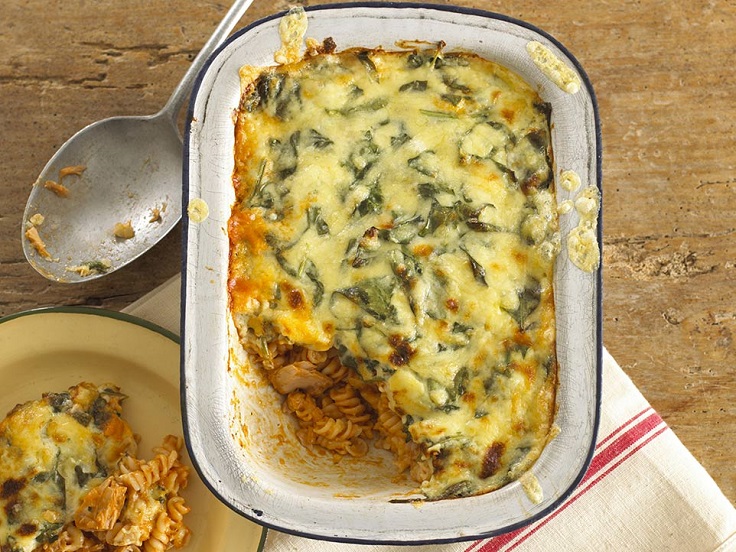 What goes really great with this tuna recipe with spinach, is some grated cheddar cheese on top. The cheese melt is going to make the pasta creamy and make you come back to the kitchen for more. You bake this for about 25 minutes, while it takes total of 40 minutes to be done.
10. Tuna Basil Pasta with Olives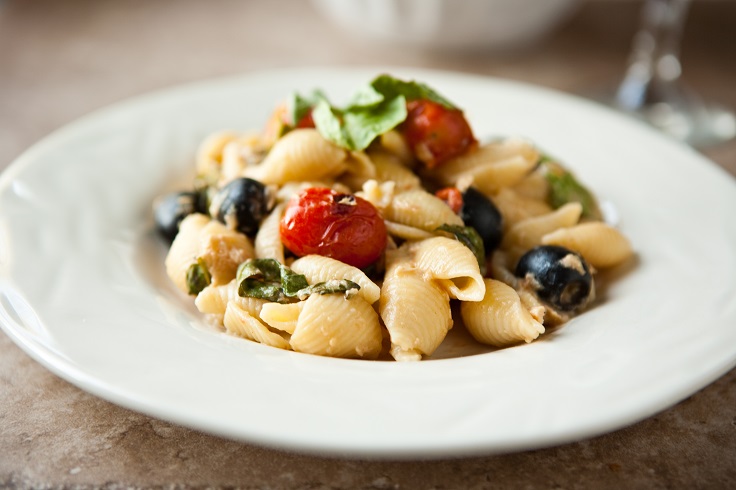 What goes really great with this one is Parmesan cheese and basil as garnish. It adds much to the flavor. The good thing about this dish is that you don't have any sauce to make, you just prepare the pasta and you mix it with the other ingredients such as the olives and the garlic, besides the tuna. Easy, cheap and tasty, what more could you ask for?