It is time to pay homage to our favorite beverage in dessert form! We all love coffee in the morning; sometimes we even cook with whatever is leftover in the pot, but what about dessert?
Seriously, coffee can add some awesome flavor to the dessert. Adding it to chocolate makes mocha, regular coffee can be used to flavor ladyfingers, and even something simple like espresso poured over vanilla ice cream becomes a treat. Here are our top 10 delicious coffee desserts that are perfect for all of you.
So, get your coffee fix with these decadent desserts!
Nutella Iced Coffee Mini Cheesecakes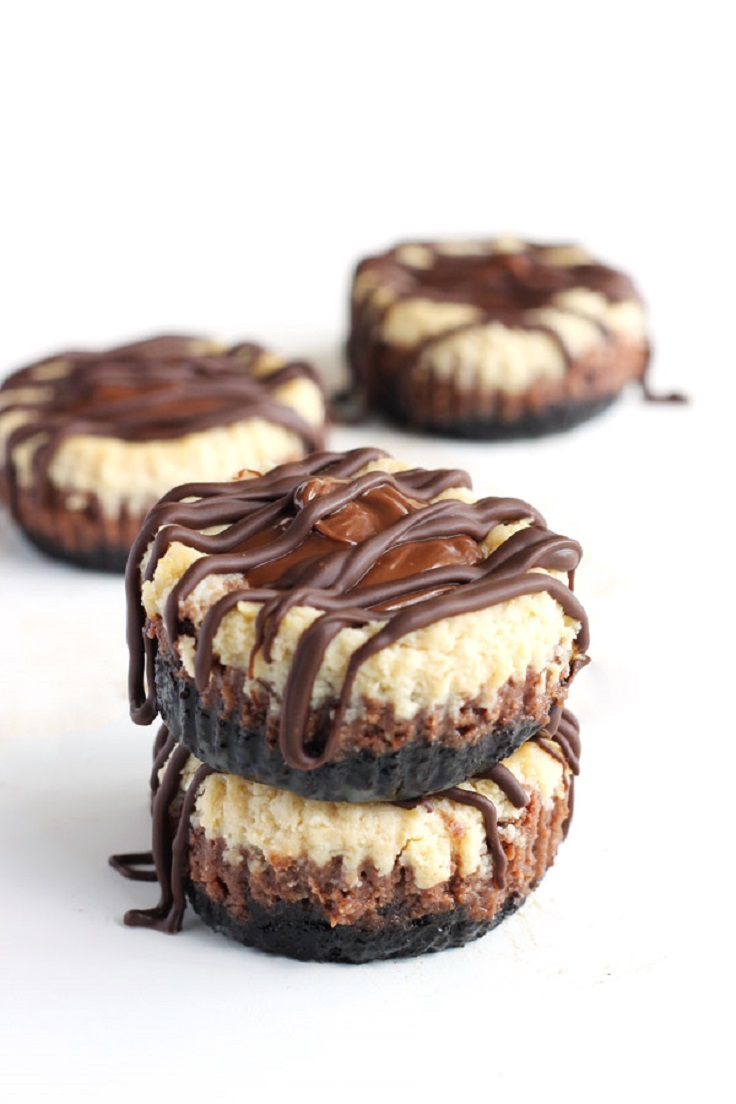 via yestoyum.com
Did we mention there's Nutella? And coffee? I guess you could consider this dessert and breakfast all in one. They're extremely easy to make. We guarantee that you will love absolutely everything in these creamy cheesecakes (Nutella! Oreo! Dark Chocolate!), but even if you don't…who are we kidding?
Coffee Tiramisu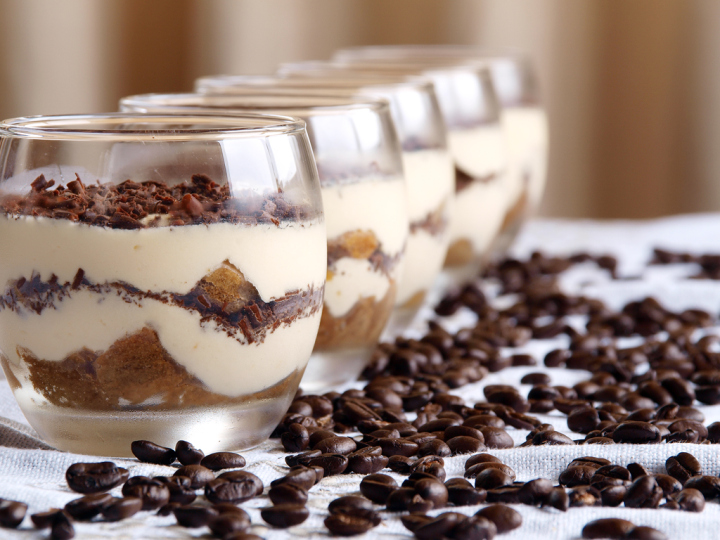 via angsarap.net
Tiramisu is an awesome Italian dessert that contains hints of coffee, cocoa powder, and whipped mascarpone. Best of all, this sophisticated dish is fancy enough for a dinner party or casual enough for every day.
Coffee Macarons with Nutella Filling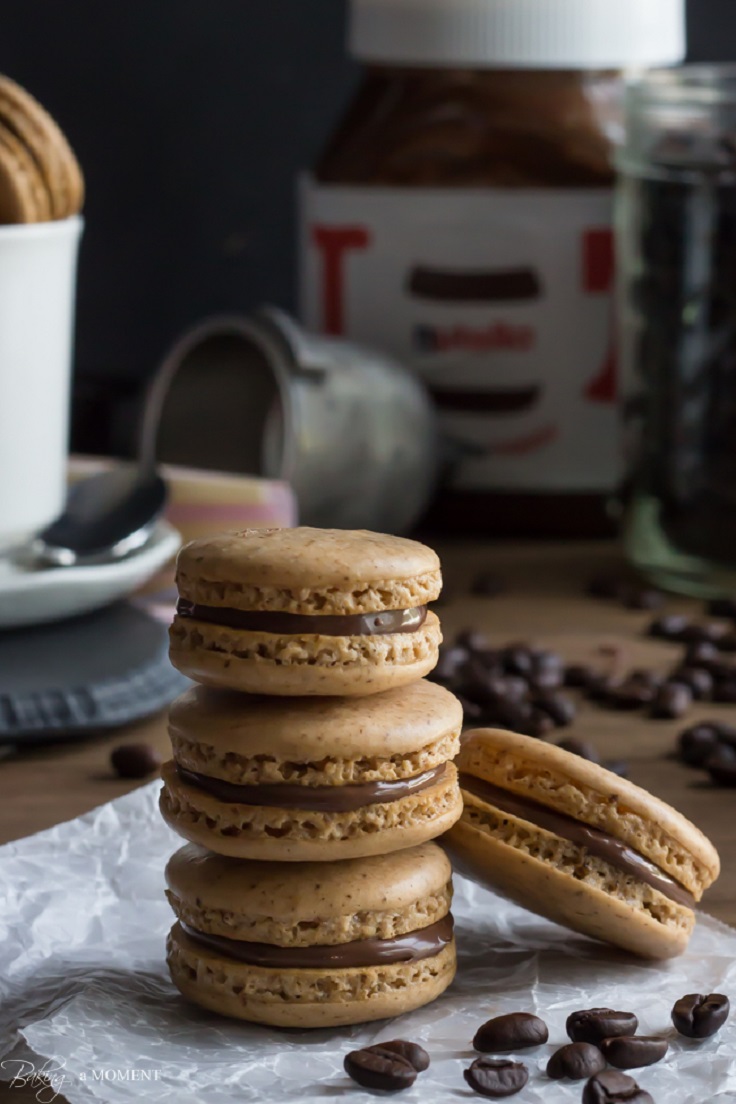 We hope you'll give this flavor combo a try.  It's seriously outta this world! A tablespoon of instant espresso granules goes into the ground almond mixture, tempering the shells' sweetness with a slightly bitter, toasty richness.  The chocolatey Nutella spread is the ultimate compliment.  And it's so simple- scoop it straight from the jar and spread the happiness.
Instant Skinny Hazelnut Latte Ice Cream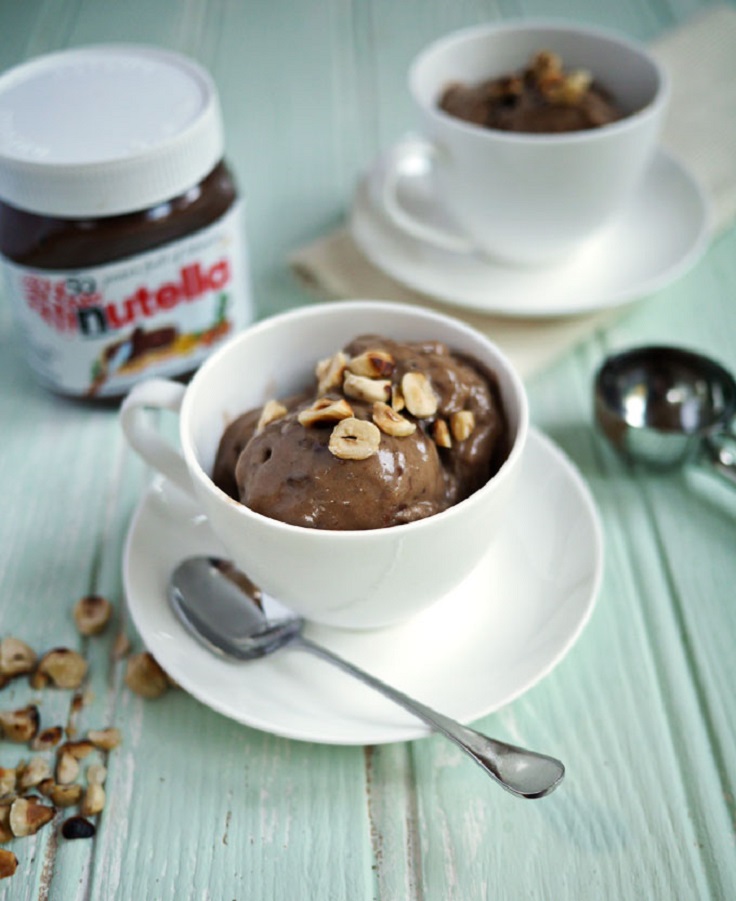 via tamingtwins.com
The preparation for this delicious dessert is super easy. Pop your frozen bananas, Nutella, and cold espresso into a food processor and blitz until very smooth. It will be the consistency of Mr. Whippy ice cream. Eat as it is or pops into the freezer for 30 minutes – 1 hour to firm up a little.
Coffee Almond and Chocolate Dessert Cake
via cakes and more.in
Lots of coffee, ground almonds, and agar powder just enough to help the cream hold its shape once out of the supporting mousse strips.  Layers of chocolate cake and coffee almond cream are not a bad dessert for the holidays, birthday celebrations, etc.
Oreo Coffee Cream Parfait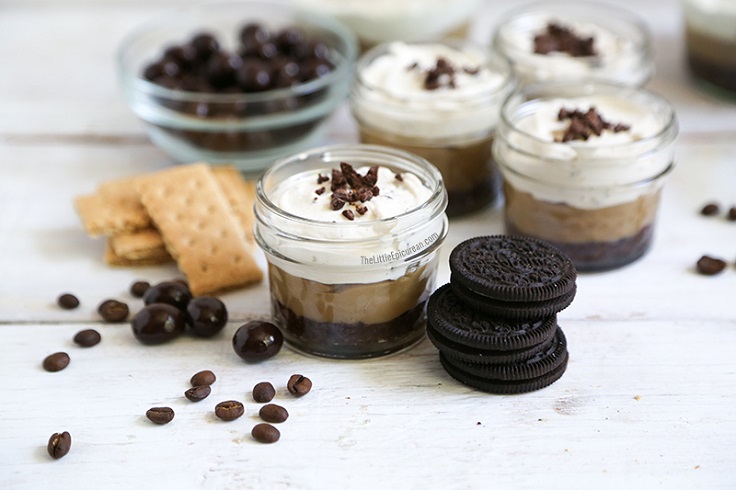 The crust is made from a combination of graham crackers and Oreo cookies.  They add a nice creaminess to the crust.  The coffee cream is spiked with a little Kahlua coffee liqueur. And the whipped cream has chunks of chopped chocolate-covered espresso beans.  Put these components together, and you've got yourself one heck of a delicious and satisfying dessert.
Peanut Butter Fudge Coffee Ice Cream Cupcakes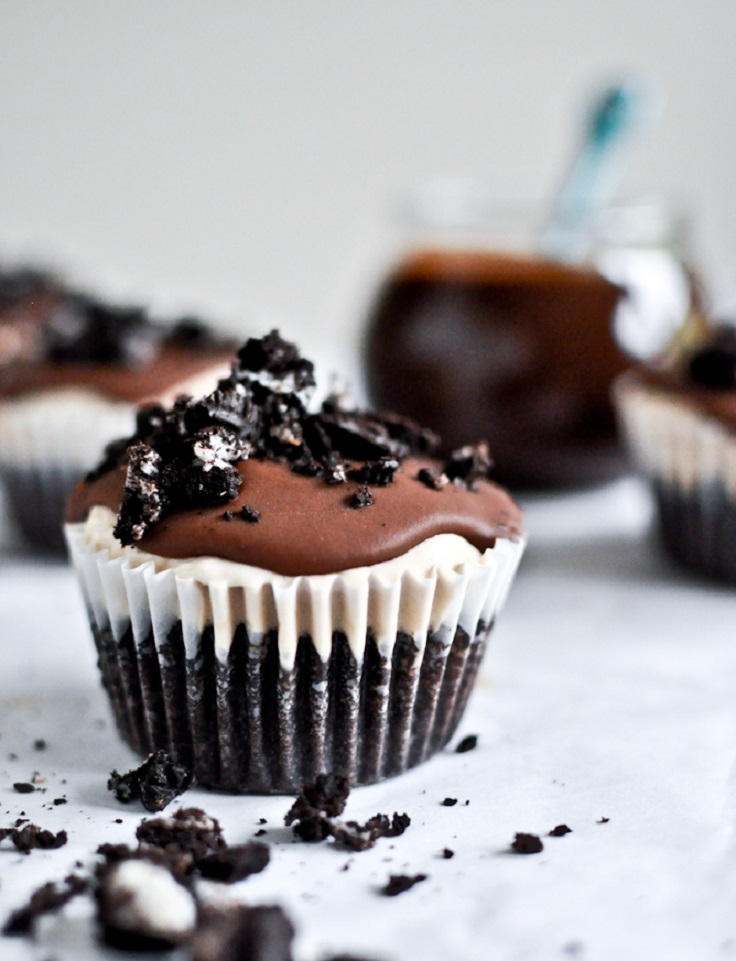 via howsweeteats.com
These cupcakes take a bit more work than boring regular mini cakes – you need the time and patience for a few easy steps as well as space in your freezer to store these little chunks o' love – but they are 100% worth it.
Blu Coffee Panna Cotta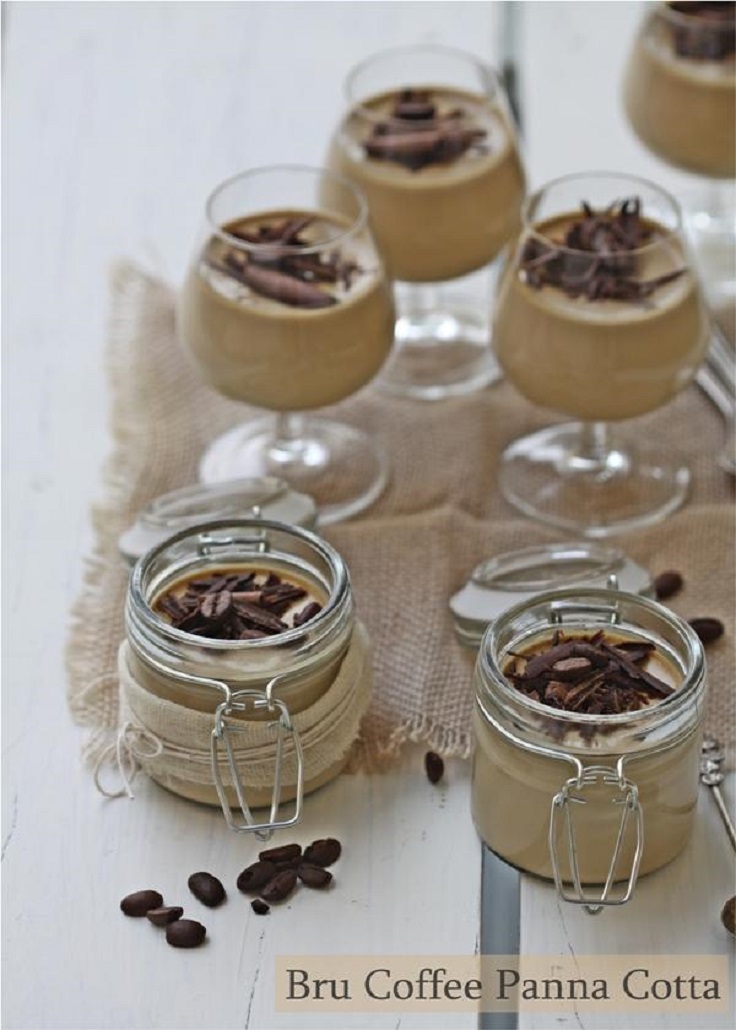 via en.paperblog.com
What's not to love about this quintessential Italian dessert of 'cooked cream'? It's one dessert where all flavors work magically; coffee is one of the most loved versions.
Coffee Fudge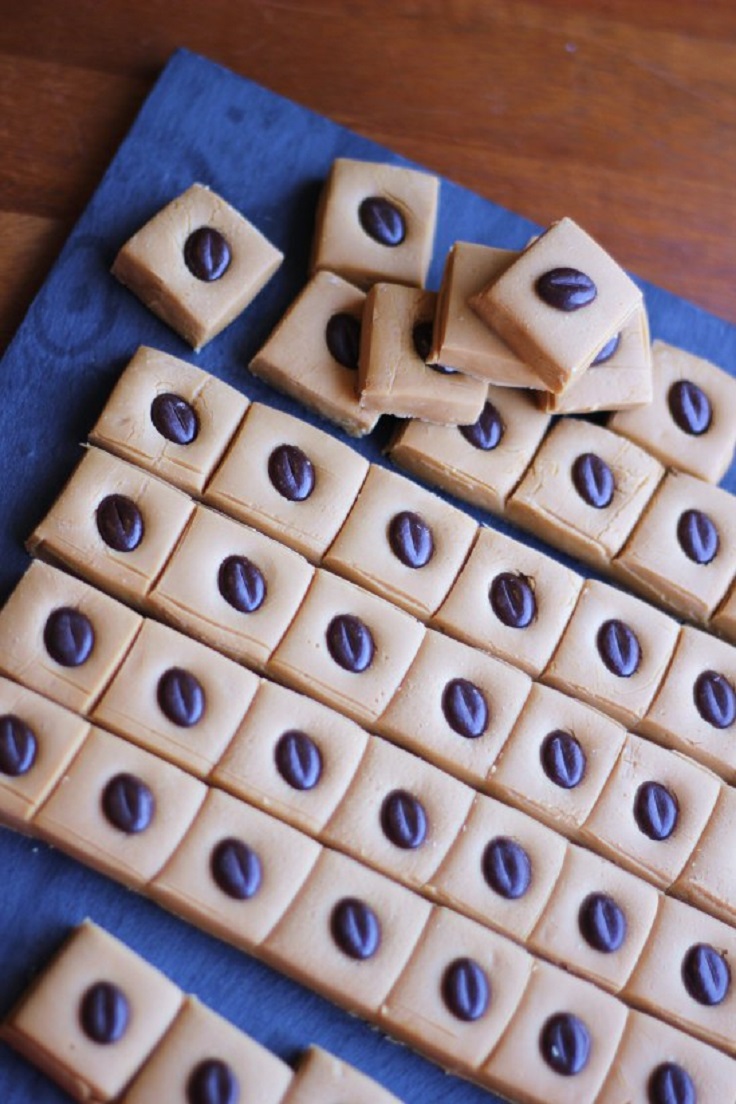 Turn up the heat, bring to the boil and simmer for 10-15 minutes, stirring continuously, until a small amount of mixture dropped into a glass of cold water forms a tiny ball of, you guessed it, fudge. Transfer the mixture to a bowl, add the Camp, and beat for about 10 minutes. Leave to cool at room temperature until firm. Cut into squares, pop a chocolate coffee bean on each and serve with a hot coffee cup.
Profiteroles with Coffee Whipped Cream
These small cream puffs are surprisingly easy to make. They taste delightful with a simple Coffee Whipped Cream filling the crisp shell. Prepare the puffs up to 2 days in advance and store them cooled and unfilled in an airtight container.