Colombia will be THE country to visit in the following years. FARC have signed a peace agreement, the government is investing a lot in tourism, and the kindness of the Colombians is exemplary. For my first time in Medellin, three people stopped at the same time to help me when I was looking on my city map.
As a result, Every traveler who went to Colombia has fallen in love with. Me, my best friend, my ex-girlfriend and soon my GrandMa – For now, she is still thinking that Colombians are all living naked in the jungle with AK-47. Stop watching the TV GrandMa!
But I have to tell you something. Colombia is Massive! Traveling all over the country in 3 weeks is impossible. Read below the 10 Surprising places in Colombia you must visit one day.
1. Punta Gallinas, La Guajira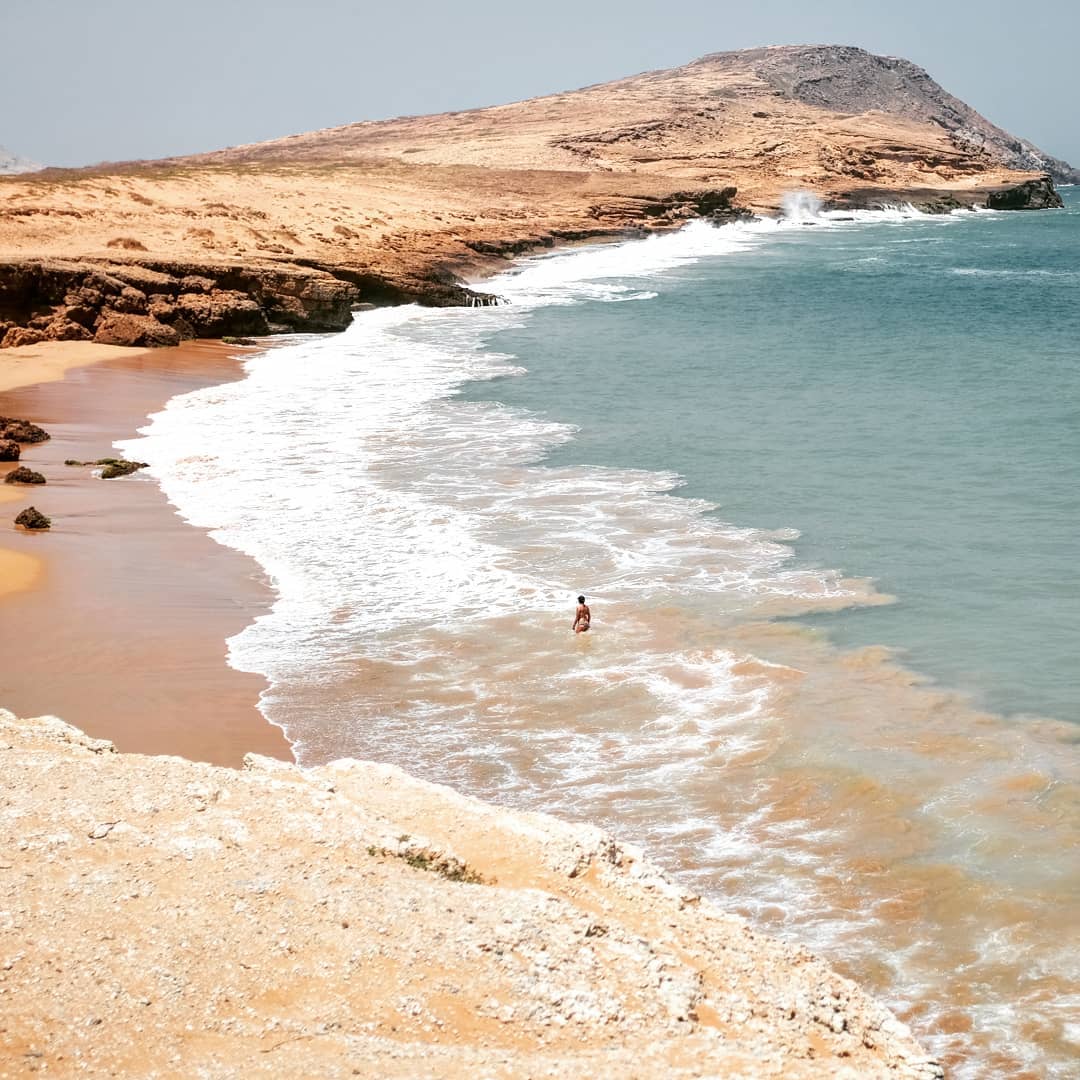 There are two deserts in Colombia. By going to Punta Gallinas (La Guajira desert), you can go to the Northernmost point of South America. The contrast between the yellowish of the rocks and the blue of the ocean is astounding. It's quite an adventure to arrive there, but it is what makes it unique.
2. Tayrona National Park, Sierra Nevada de Santa Marta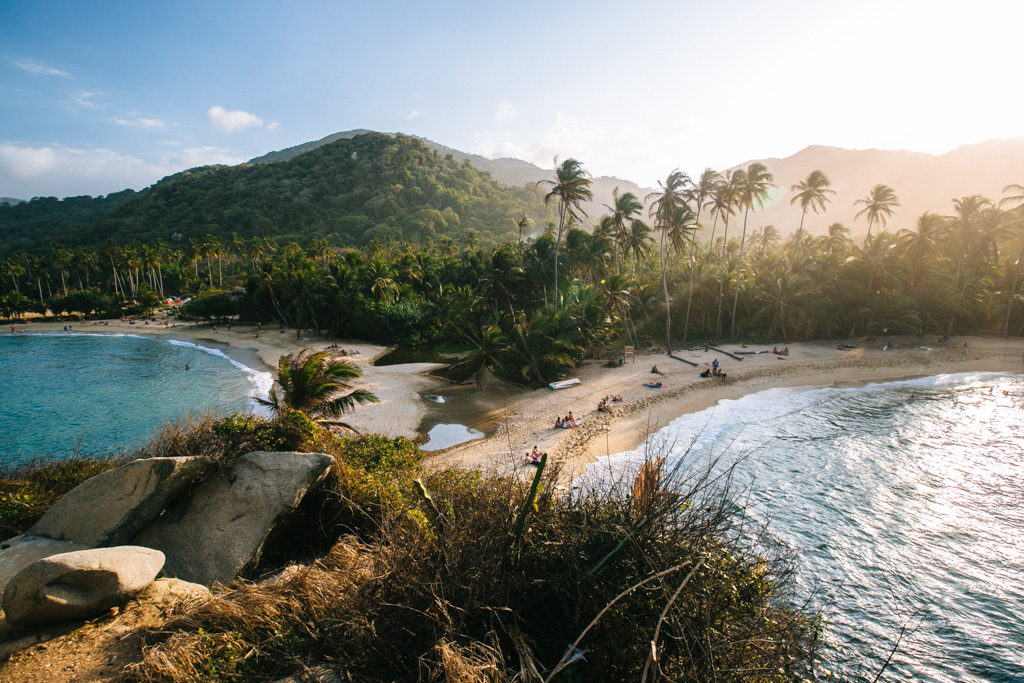 Tayrona National Park is one of the most famous places in Colombia. It's easy to access, and you don't need a guide to visit it. Walk through a lush vegetation and try to observe the howler monkeys in the intense green of the canopy. In the end, you arrive at an amazing beach surrounded by massive boulders. It can be crowded during the weekends and the Colombian holidays.
3. Isla Mucura, San Bernardo Archipelago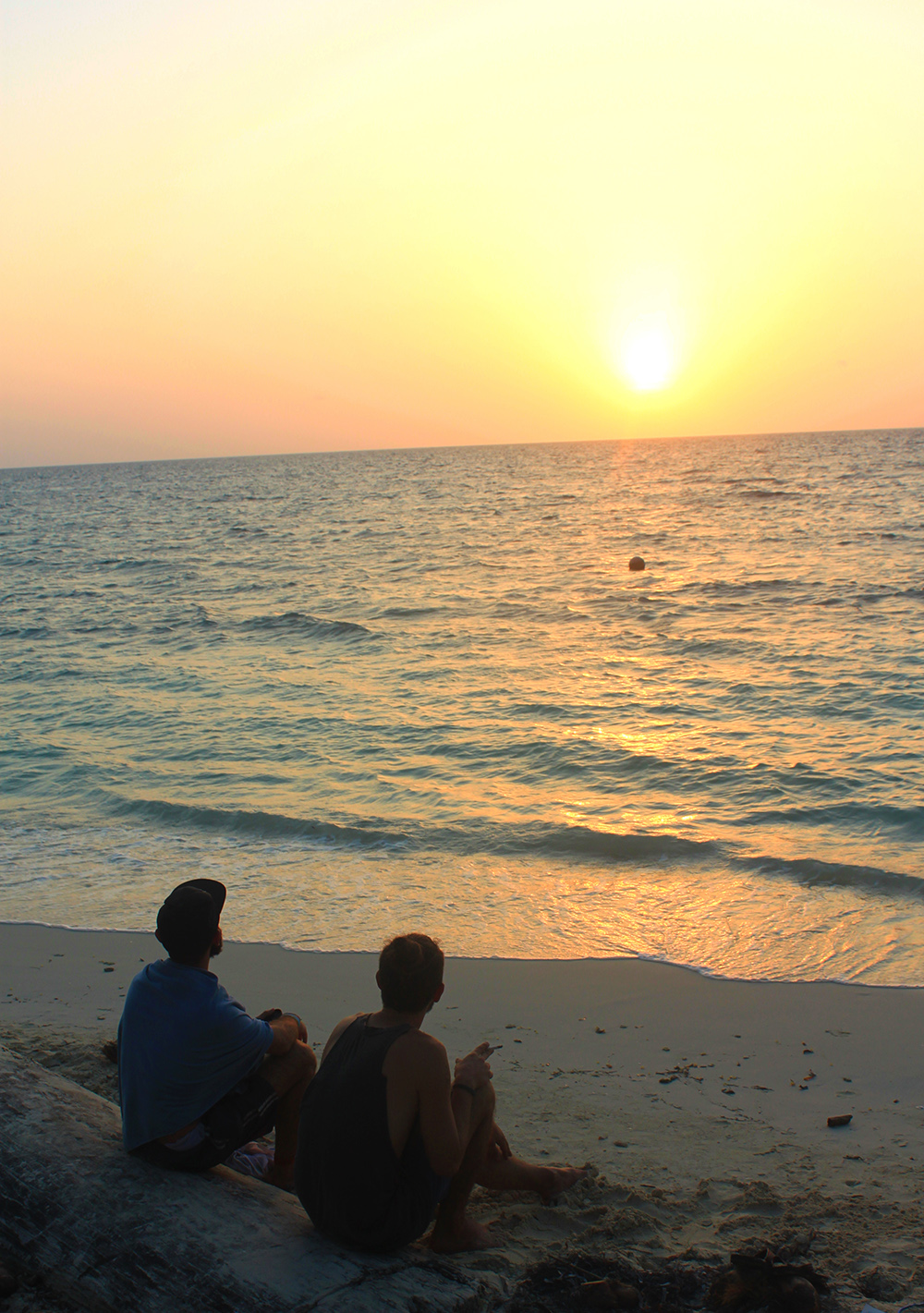 There is not only Cartagena and Tayrona Park on the Caribbean coast of Colombia. Isla Mucura is only 3 hours away from the Walled city. It's one of the ten islands that make the San Bernardo Archipelago. Different blue water, palm trees, coconuts, sun, and rum will be your daily routine. This paradise is accessible, cheap and not touristy. You should enjoy it before it's too late. Don't forget to visit Isla Tintipan and Santa Cruz (The most densely populated place on earth!!!)
4. Capurgana, Darien Gap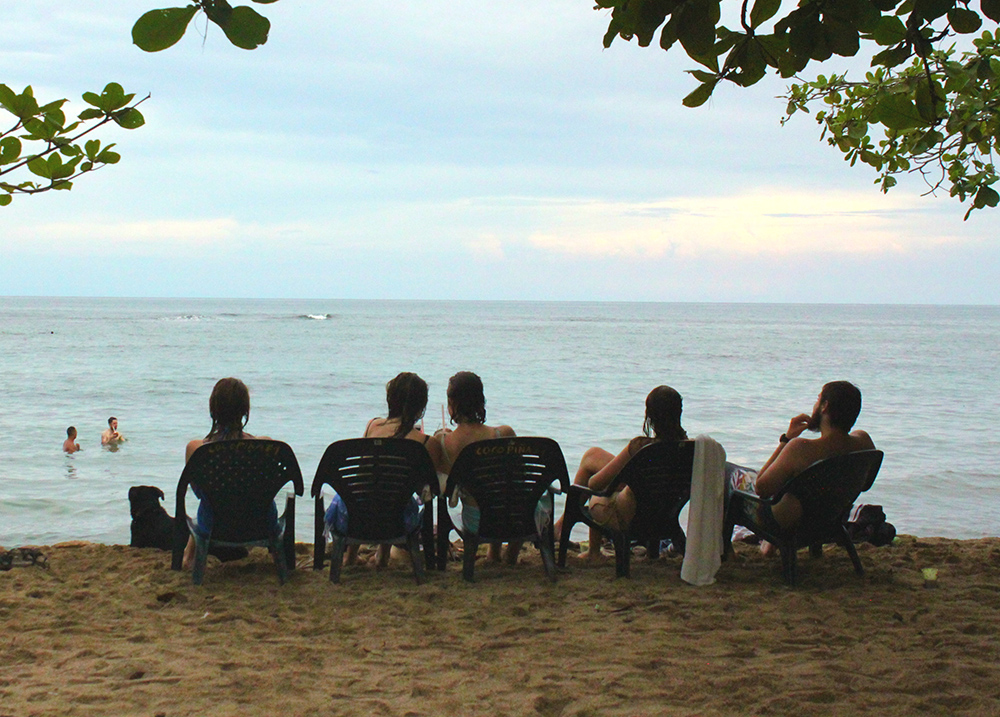 Capurgana in Colombia is a small town in the Darien Gap near the border with Panama. There are no car and only a few scooters. And the reason why is pretty simple. There is no road! Your only way to arrive at Capurgana is to fly in a tiny plane – You can almost touch both sides if you hold out your arms – or take a bumpy boat.
But the inhabitants managed to get speakers for everyone. Be ready to listen to some Vallenato music all day long! Spend your days between waterfalls, natural swimming pools, beaches, snorkeling, and napping.
5. Jardin, Antioquia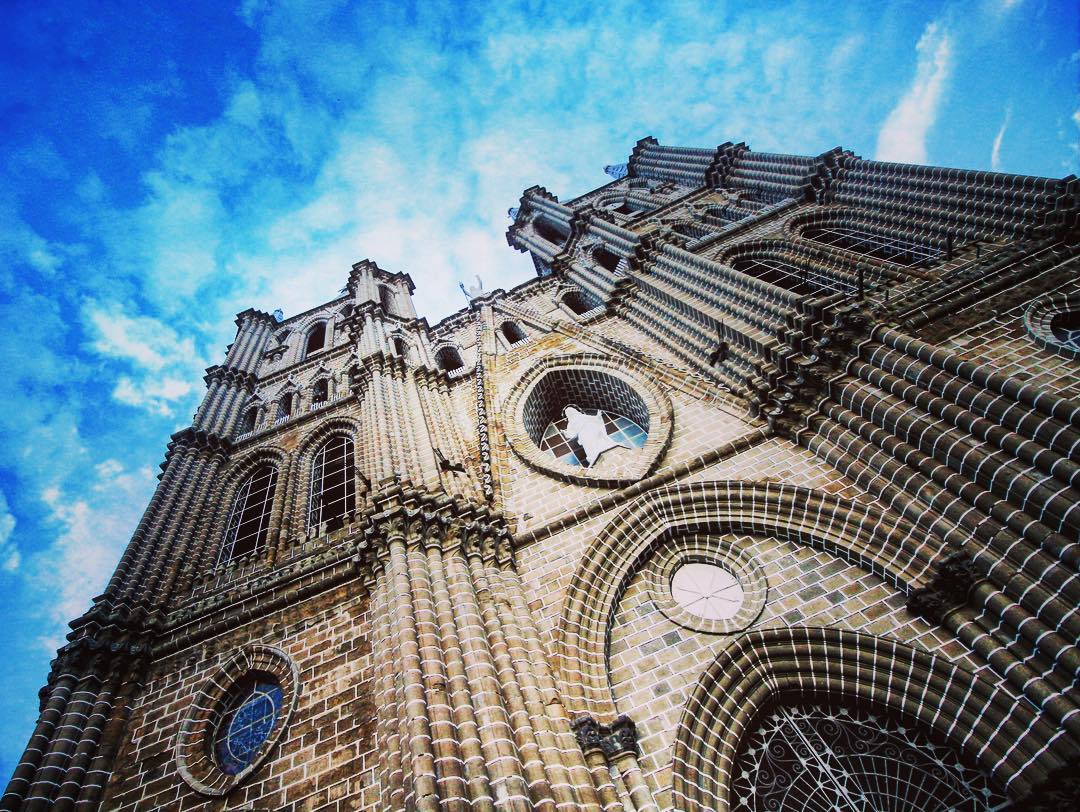 Jardin is a lovely colorful colonial town in Colombia with a massive church in the department of Antioquia. There are many waterfalls and horse ridings activities to do around. It's only 3h30 away from Medellin by public transport, and It will be a perfect stop to have some rest after the crazy nights you might have spent in the city of eternal spring. I advise you to imitate the locals. Grab a seat on the main square, order a coffee with a cookie, and enjoy the fresh air and the sunlight on your skin.
6. Medellin, Antioquia
Everyone loves Medellin. It's a perfect city for party lovers, digital nomads, family, etc. The inhabitants are more than friendly, and it can be almost disturbing at the beginning – I'm from France, and I'm not used to people smiling at me all the time. Hang out in the trendy district Poblado, dance some salsa a Thursday night in Laureles and assist to a football game in the stadium Atanasio Girardot. Don't be a spectator in Medellin. You have to live the city! It's one of the best city in Colombia!
7. Valle de Cocora, Salento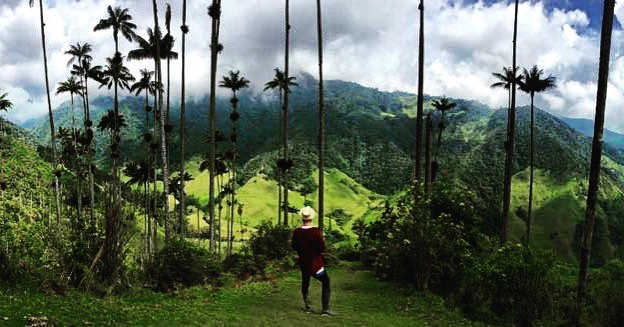 Salento is similar to Jardin. It's a colorful colonial town in the middle of the coffee region. There are fincas (farms) all around you can visit. But there is one particular thing that makes Salento one of the highlight in Colombia. From the main square, you can take a jeep to visit Valle de Cocora. It's an incredible protected area in Los Nevados where there are the tallest wax palms in the world (up to 60 m!). You will love the 5-6 hours hike in the park.
8. Cano Cristales, La Macarena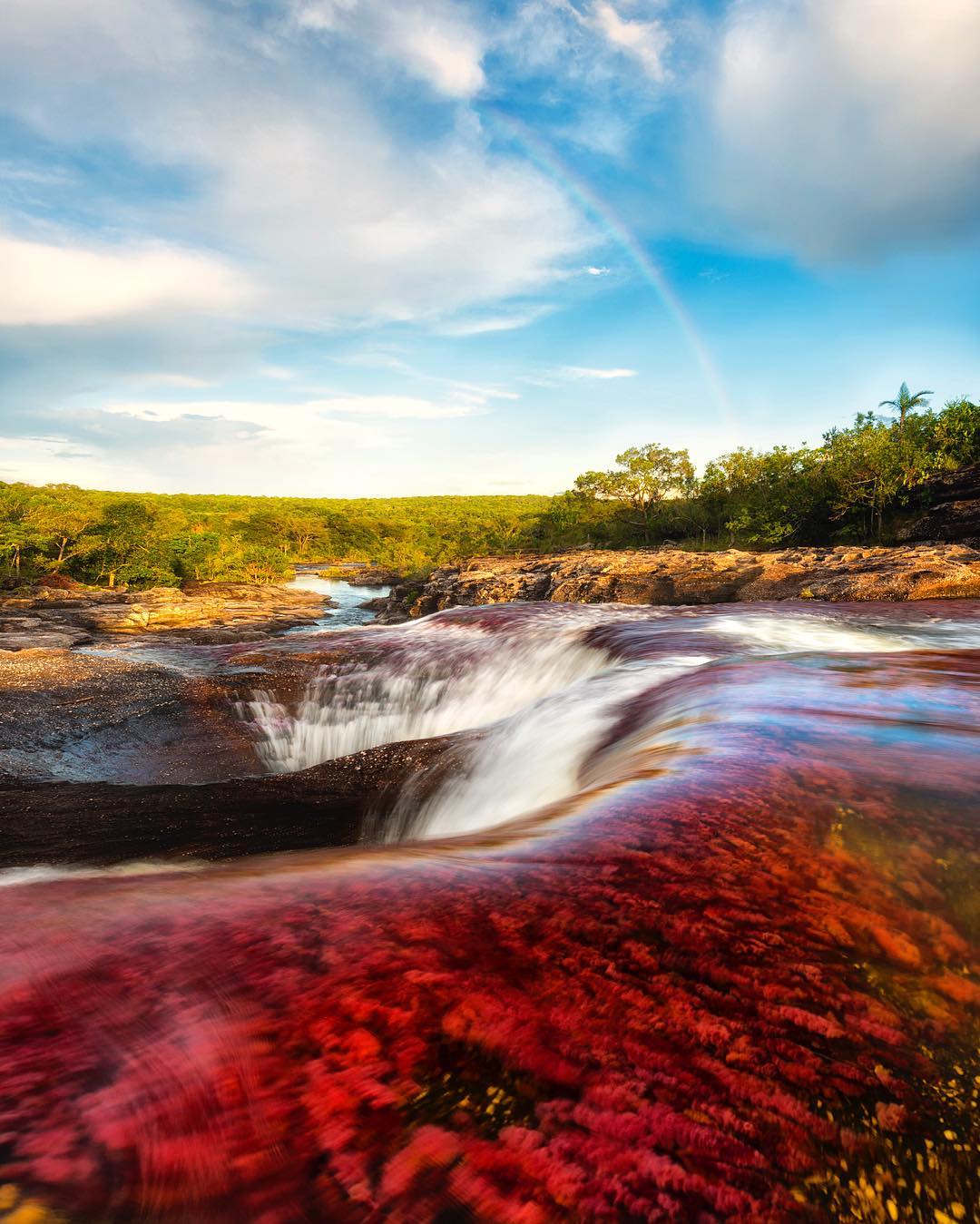 Nature can be surprising, and it's often the case in Colombia. Caño Cristales is an unreal river of 5 colors. You can't even believe it until you watch pictures and videos on the internet. Just after the raining season, a particular plant called Macarenia Clavigera, which is growing in the river, turns red because of the sun from September to November. The result is astonishing. You need to arrive at La Macarena first then book a tour if you wish to visit Caño Cristales.
Credit: @gaboeisanband
9. Puerto Nariño, Amazonas
Puerto Nariño is a small town in the middle of the Amazon. Recycling and protection of the environment is its main preoccupation. Colombians call it the green lungs of Colombia. Be willing to learn about the indigene culture, nature around and how to fish some piranhas!  Take a flight from Bogota to Leticia. It's the biggest city in the department of Amazonas. From there, you can take a speedboat to arrive in Puerto Nariño. And if you like parrots and squirrel monkeys, I recommend you to sleep at Alto de Aguila.
Credit: @Gossipglad
10. Villa de Leyva, Boyacá
Villa de Leyva is near Bogotá. Colombians love to get there for the weekend to escape from their daily life. It's a white colonial town with cobblestone streets and one of the biggest main squares of Colombia. At night, especially during the weekends, it's the meeting point for the locals. Sit on the stairs, grab a bottle of cold Aguardiente (the most famous Colombian beverage) and share it with the people around you. It's also a perfect location if you want to visit the Iguaque Nature Reserve.
The Author:
During his trip around the world, Thomas fell in love with Colombia.  But, he realizes soon enough that most of the information about this country are missing or not accurate. He decides to create Tomplanmytrip to help the other travelers to discover the secrets of Colombia.