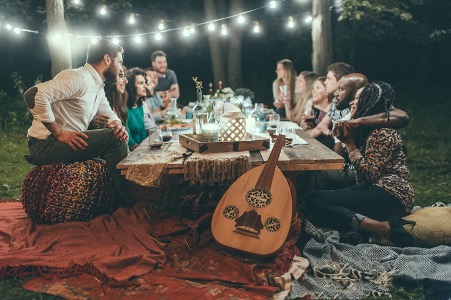 Great parties never just happen, instead, they require a lot of planning and preparation. This applies whether you're hosting a fondue party or a birthday celebration. If you're planning on throwing a backyard party, you're going to need some essential items. In this article, we'll discuss everything you'll require to make the event a success.
A Barbecue
A BBQ is great for its convenience, affordability, and versatility. With it, you can easily prepare all kinds of food in large quantities, from burgers and sausages to seafood kebabs or even veggie skewers. Barbecues are portable and easy to set up anywhere outdoors, making them ideal for your backyard gathering. Make sure you invest in an appropriate grill size for the number of people attending your event. You may also want to think about getting some extra charcoal so that you can keep the fire burning throughout the party.
Don't forget to stock up on all your favorite BBQ supplies such as utensils, aluminum foil, paper plates, and sauces. With these items in hand, you'll be able to serve delicious food for everyone. Many people go online for a round up of best pellet grills in terms of cooking surface, temperature, pellet hopper capacity, and warranty length. You can access product information, photos, and current prices.
Planning to throw a killer backyard party? Here's what you need: A covers band for hire to keep your guests dancing all night long!
Food And Drinks
If you don't want a barbecue, consider making homemade dishes such as salads, sandwiches, and desserts. You can also offer appetizers, snacks, and finger foods to keep everyone satisfied. Water is always a must-have when hosting an outdoor gathering so that your guests can stay hydrated in the summer heat.
If you're looking for alcoholic beverages, beer and wine are usually crowd-pleasers. Also, provide non-alcoholic drinks like iced tea and soda for those who don't wish to drink alcohol. Finally, you'll need to have plenty of ice on hand for both drinks and food.
A Date And Invites Sent Well In Advance
Doing this ensures that your guests will be available and able to save the date on their calendars. It also helps you plan ahead for any food or drinks that you need to have ready. Additionally, you can get an idea of how many people will actually show up, so you know how much preparation is necessary. You can make traditional paper invitations and drop them off at each person's home or office, or use an online invitation service to send out digital invites.
It's important to make sure that your guests know all the details of the party, including:
when and where it'll be
what type of food or drinks you'll have on offer
whether there'll be any special activities or games
Finally, ask people whether they have any specific dietary requirements.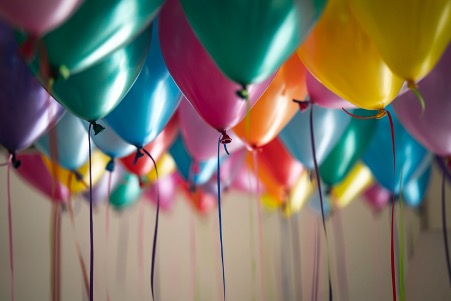 A Theme
A theme helps give the event a sense of purpose and makes it easier for you to plan decorations and activities. Some popular ideas are an 80's nostalgia night or even a great Gatsby-style soiree. If you want something more specific, pick a movie genre (such as sci-fi) or base the entire event around one particular artist or band. Just make sure that whatever theme you choose is appropriate for all your guests.
Keep in mind that you don't have to go all out when it comes to having a theme. Sometimes subtle touches are all you need. They could include slogans on t-shirts, colored tablecloths or serving platters, or themed food.
Decorations
This doesn't have to be expensive or complicated. Choose decorations that fit the theme of your party (as previously discussed). If there's no specific theme, go for cheerful colors like yellow, pink, and green that evoke feelings of summertime fun.
Use potted plants to create an intimate atmosphere – and add a splash of color and nature. Hang fairy lights around trees or along fences. Not only do they look pretty after dark, but they also give off a warm glow that's perfect for keeping the party going late into the night. Lighting will also make it safer for people to move around.
A Seating Area
If you want something casual and affordable, folding chairs are great as they can be pushed together in rows or set up around tables. If you want something with a little more comfort, bean bag chairs or outdoor couches may be better suited for your party. Of course, if you're throwing a larger event, consider renting some chairs from a local party supply store or online.
When setting up seating for your backyard party, make sure that everyone has enough space. No one wants to feel cramped in their seat and uncomfortable. Also, remember to provide plenty of side tables or trays for guests to place their drinks and food on so that everything doesn't end up on the ground. Finally, provide blankets or throws for your guests if it gets cold in the evening.
Music
If you have access to an outdoor sound system, queue up a range of favorite tunes and let the speakers take care of all your music needs. This is particularly effective if you're having a larger gathering or want to be able to switch up genres quickly in order to cater to everyone's tastes.
If you don't have access to a sound system or are looking for something with more personality, why not hire a live musician? Many artists come prepared with their own equipment and will be able to provide background music at an affordable rate.
Alternatively, you can always play some tunes on a portable stereo or CD player – or use some wifi-connected speakers. This allows you to control the entire playlist while still being able to move it around or change songs as needed. Finally, be mindful of your neighbors or invite them too.
Thanks to these practical tips you'll soon have a killer backyard party. It'll be well-organized, pleasant to look at, and full of everything your guests will need. In turn, a great time will be had by all and many happy memories will be created.