Shiitake is a very popular kind of mushroom around the whole world that it's also known as black forest mushroom. The shiitakes are first grown in Japan, China and Korea since prehistoric times, but, nowadays, they are grown in almost every Asian country, because many of the food recipes in that part of the globe are with shiitake mushrooms.
We have decided to make a really tempting article today especially for recipes with this incredible type of mushroom that you will all love. Take a look at the superb top 10 list with the best shiitake recipes and tell us which one is a real favorite at your home!
Pork & Shiitake Gyoza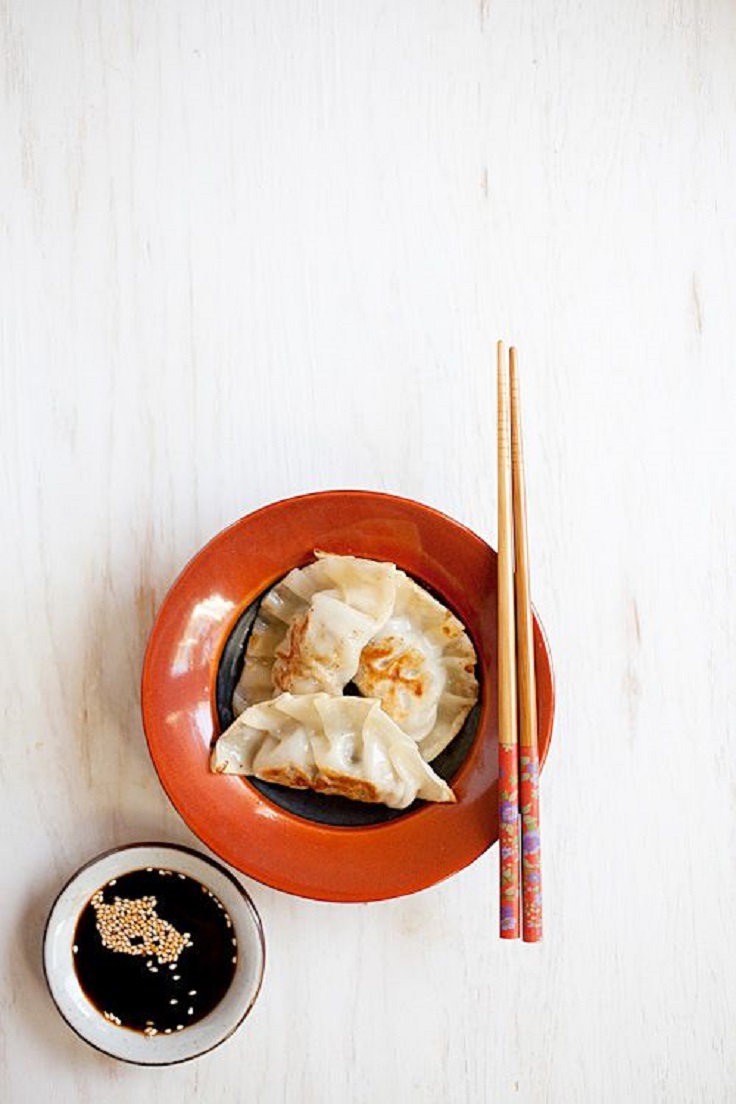 via rasamalaysia.com
We wanted to start the countdown with something really out of the ordinary, something that many of you have never tasted. Cook the pork & shiitake gyoza and everyone around you will be surprised by you, that's a fact!
Sticky Rice with Carrots, Shiitake Mushrooms, and Peanuts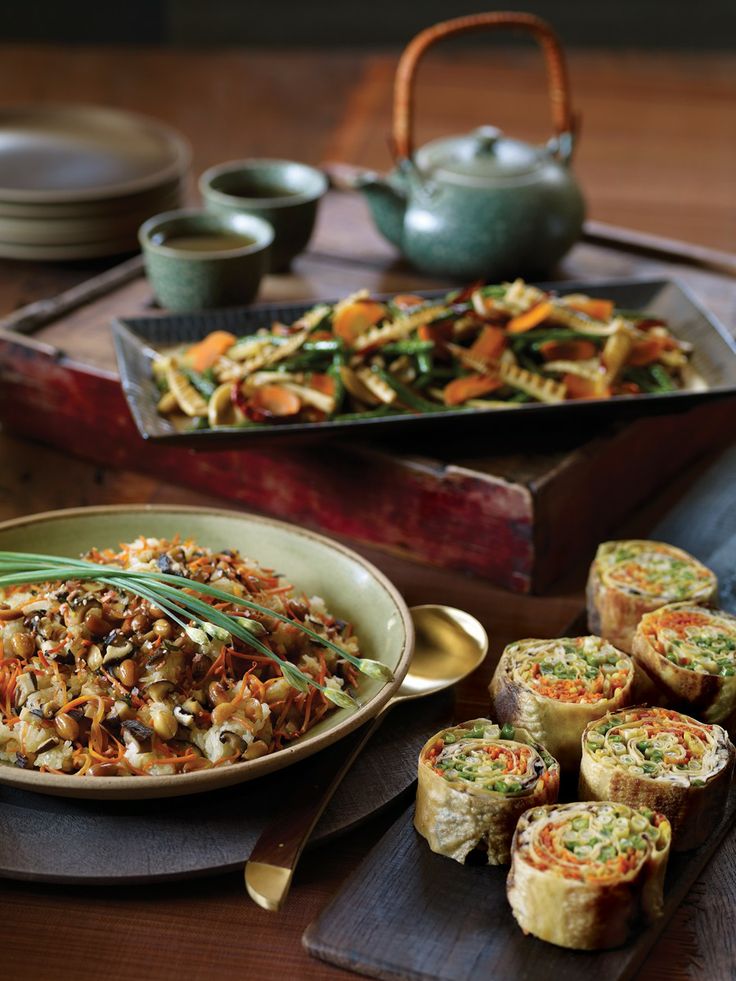 And we already have something vegetarian for you, the sticky rice with carrots, shiitake mushrooms, and peanuts is a fantastic specialty that will satisfy literally everyone, vegetarian or not.
Crispy Seared Chicken Breasts with Garlicky Kale & Seared Shiitake Mushrooms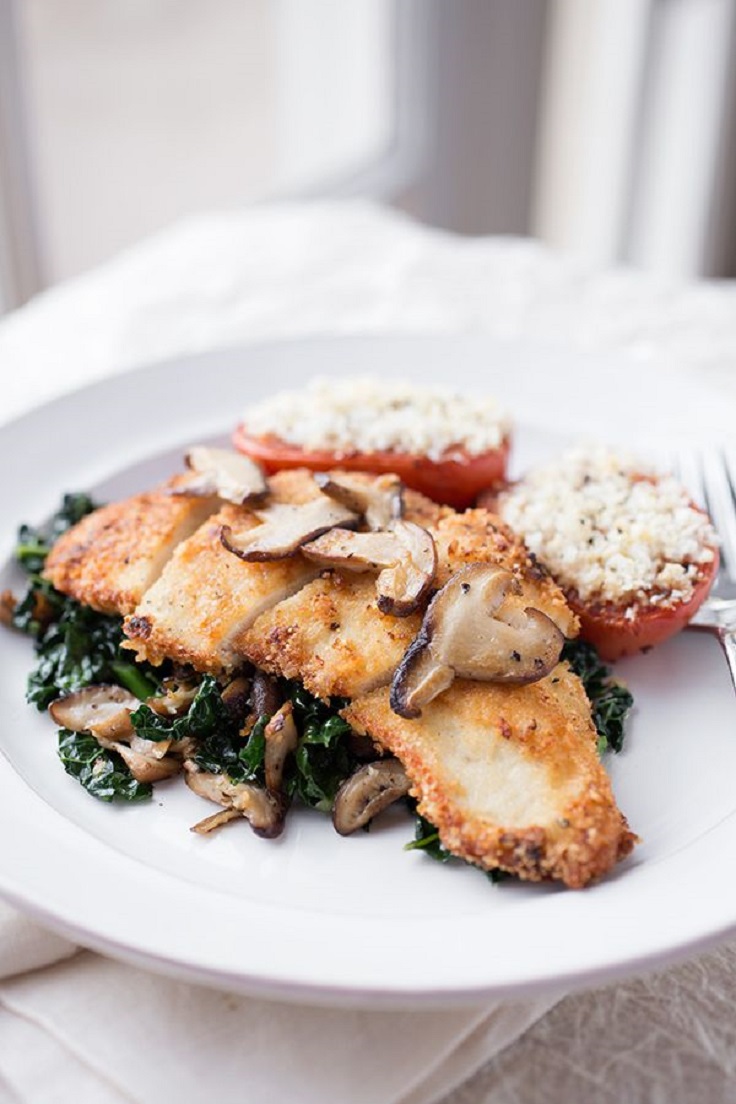 via thecozyapron.com
One of the real favorites on our top 10 list of specialties with shiitake mushrooms, that's for sure. We think that you must try the crispy Seared chicken breasts with garlicky kale & seared shiitake mushrooms recipe sometimes!
Creamy Mushroom Soup with Shiitake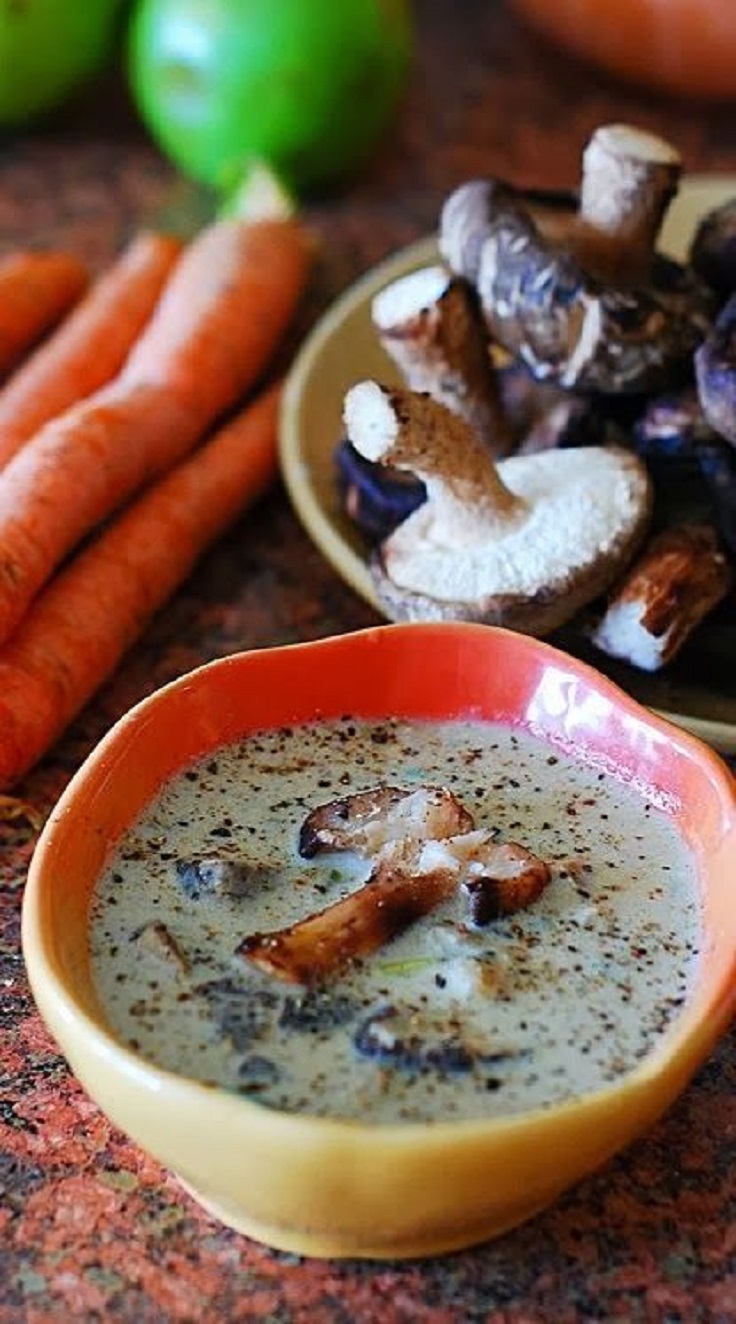 A very good recipe for a wonderful creamy shiitake mushrooms soup to warm you up. It's very easy for making, you just have to follow the instructions step by step.
Butternut Squash Lasagna with Shiitake Mushrooms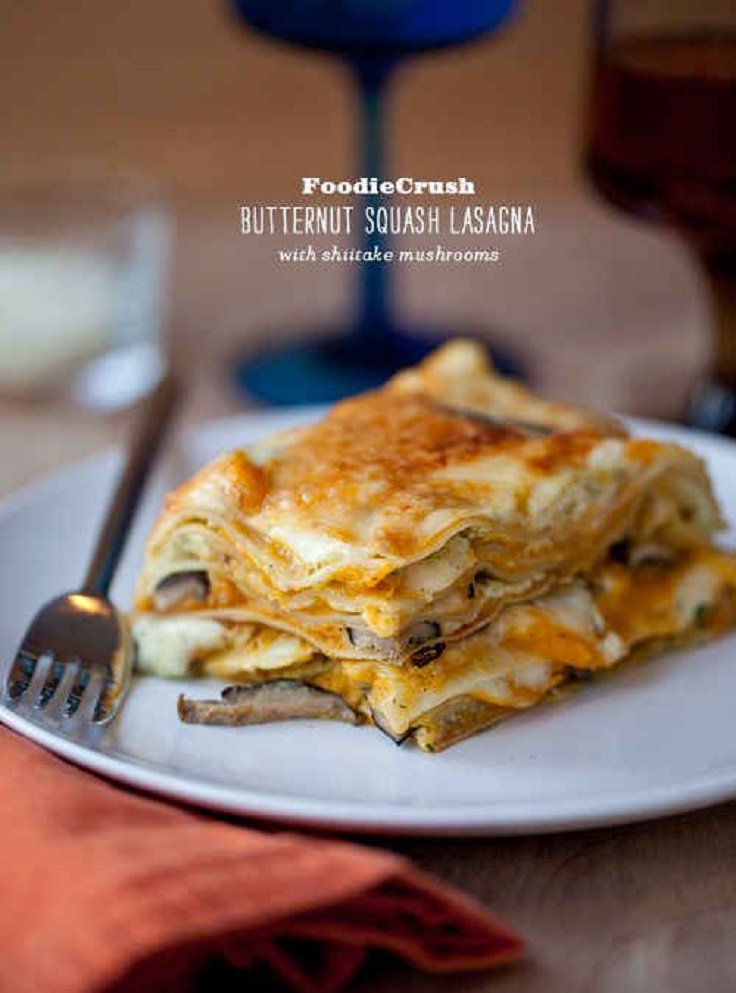 via buzzfeed.com
You must have already been wondering if there is some recipe with pasta on this spectacular list, so, here is the butternut squash lasagna with shiitake mushrooms specialty for all lasagna lovers!
Egg Foo Yung with Chicken and Shiitake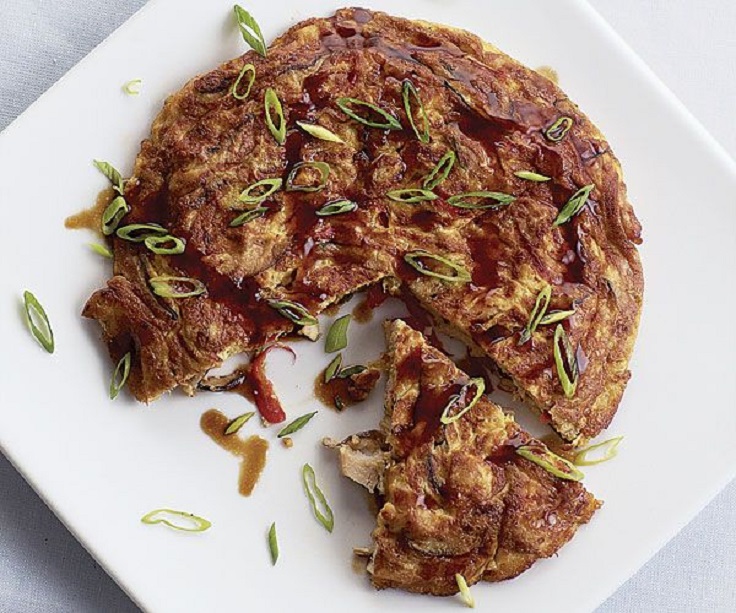 via finecooking.com
The egg foo yung with chicken and shiitake specialty is a really strange one, and we are sure that no one has heard about it until now. Try and make it at your own kitchen and who knows, maybe it will become a real favorite at your home.
Shiitake Nori Rolls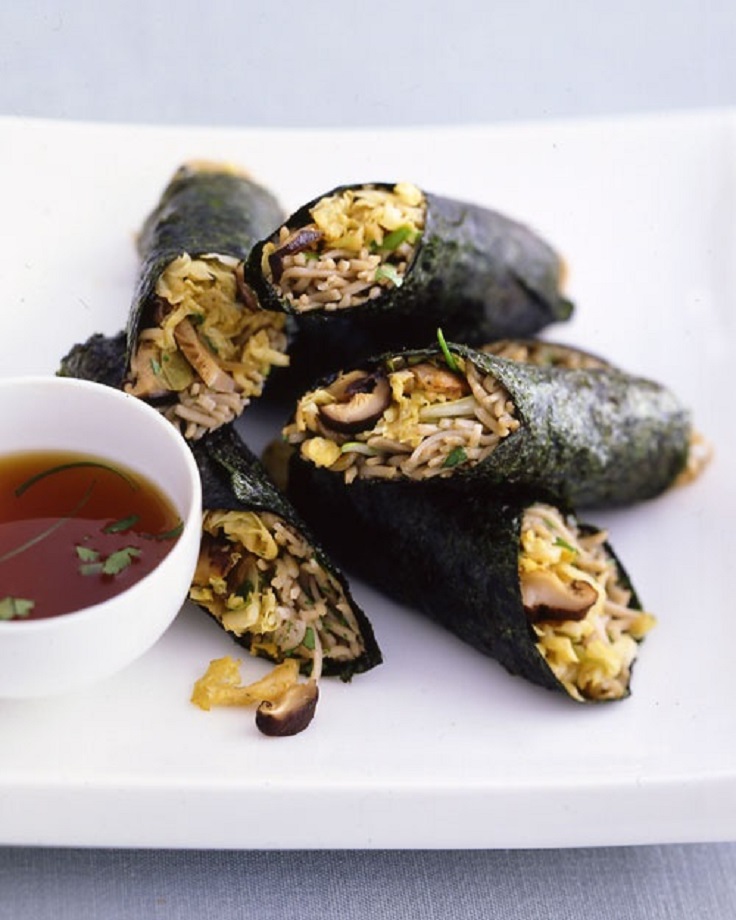 A vegetarian type of sushi that's mouth-watering and really easy for making, so, take a quick look at the full recipe.
Shiitake Mushroom Spaghetti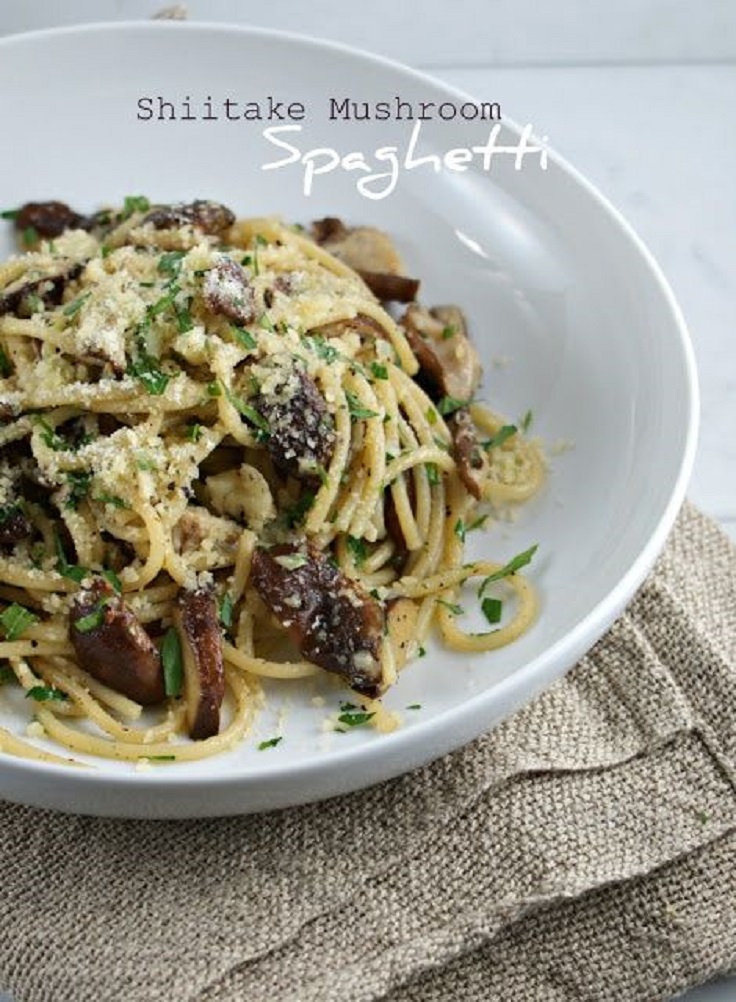 via authenticsuburbangourmet.blogspot.com
We have the second pasta recipe in our top 10 list, the shiitake mushroom spaghetti. A very simple idea that it's unbelievably tasty, so, you have to trust us and you will see that we are saying the truth every single time!
Chicken Noodle Soup with Baby Bok Choy and Shiitake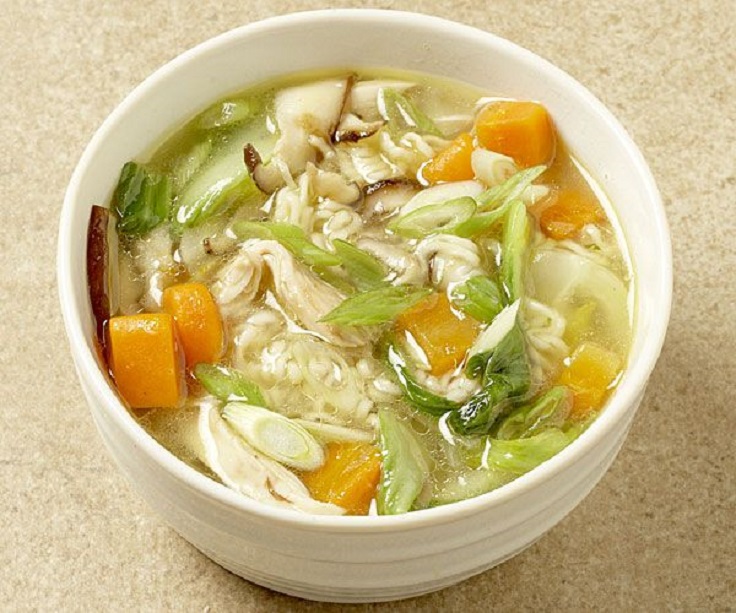 via finecooking.com
Another soup recipe that we have in our article about the best recipes with shiitake mushrooms. This time the soup is a mix between chicken, shiitakes, and noodles, a combination that everyone will love.
Roasted Garlic and Shiitake Mushroom Bruschetta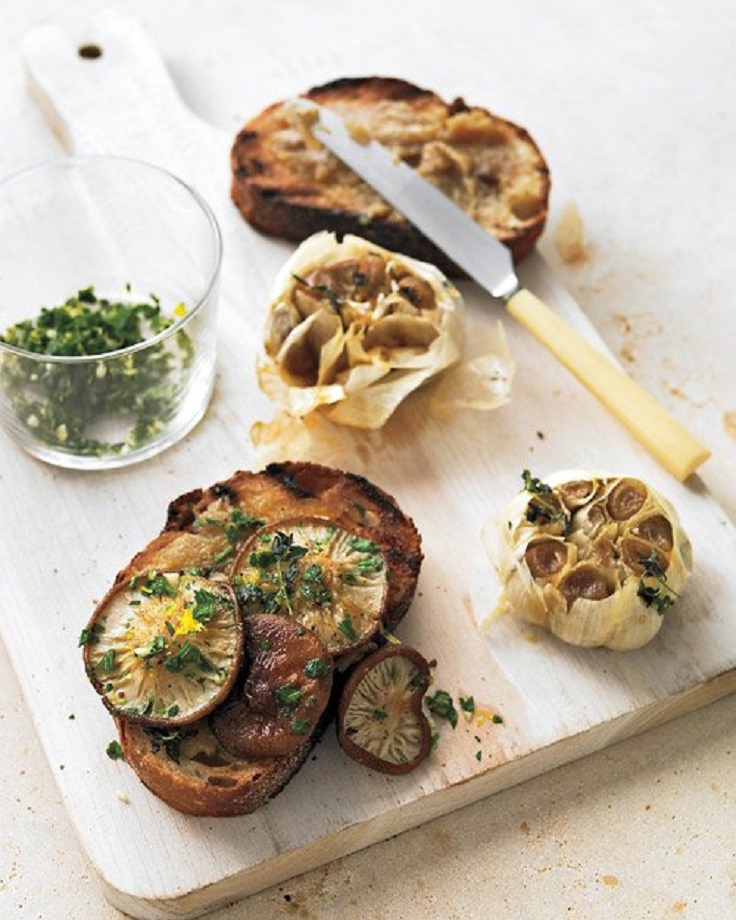 And we have an Italian-Asian combination for the very end of our countdown here. The fact that the roasted garlic and shiitake mushroom bruschetta recipe comes directly from Martha Stewart's cookbook tells you that you have to try and make it immediately! Enjoy cooking these extraordinary recipes with shiitake mushrooms and we hope that everyone around you will be enchanted by them…