Baked, boiled or fried, mashed or roasted, this way or that way, the potato is one of the most used vegetables and one of our favorites for sure. It can be found in every season and every supermarket. It's cheap, tasty, and even healthy if you aren't over-consuming it.
There are tons of recipes, and most of them are really easy and don't take much of our time. One of the most delicious potato dishes that you can make at home or get at restaurants is the stuffed baked potato. You can have it vegetarian or with meat, cream and cheese, and broccoli – so many dishes out there!
If you would like to try some of these at your house, below you will find ten easy recipes that you are going to love.
1. Stuffed Southwestern Potato
via laaloosh.com
This recipe will lead you to the perfect Mediterranean potato dish you could ever ask for. It's the perfect combination of potato, olives, garlic, tomato, cheddar cheese, and few other ingredients that will make you ask for another dish of this amazingly stuffed potato.
2. Sour Cream & Cheese Stuffed Potato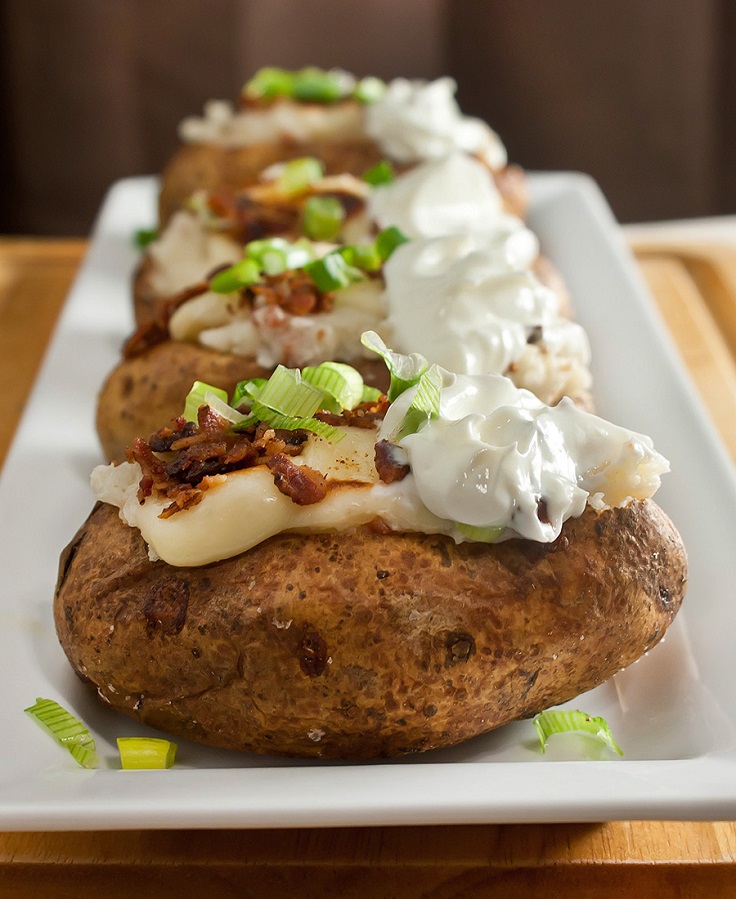 via poormet.com
Imagine hot baked potatoes with butter on them, and inside there is Swiss cheese and sour cream. And if you thought that it couldn't get better, well, you're wrong – it can. Try adding bacon, and you will taste what it is all about. It will take an hour and ten minutes to get this wonderful dish, what are you waiting for?
3. Colcannon Stuffed Baked Potato
The Colcannon stuffed potato is a traditional Irish dish that can be made with kale or cabbage. It's also quite usual to be made to celebrate St. Patrick's Day. According to the original recipe, the potatoes need to be boiled; instead, bake them and see which version is better.
4. Black Bean Chili Con Carne Stuffed Potato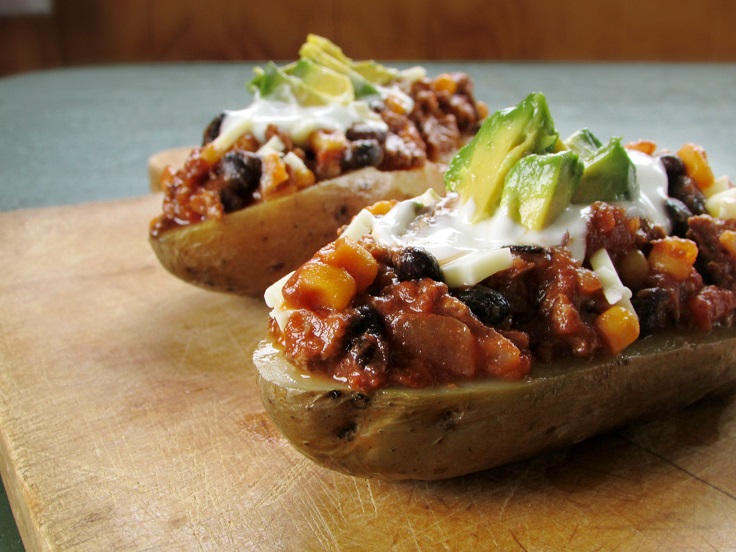 This recipe has the perfect topping you could ever wish for: sour cream, avocado, chopped onions, and shredded cheese. Imagine all of this tasty food combined with baked potatoes stuffed with even more amazing food. It takes an hour and a half to get this delicious dish, but hey, these are the things worth waiting for.
5. The Ultimate Stuffed Baked Potato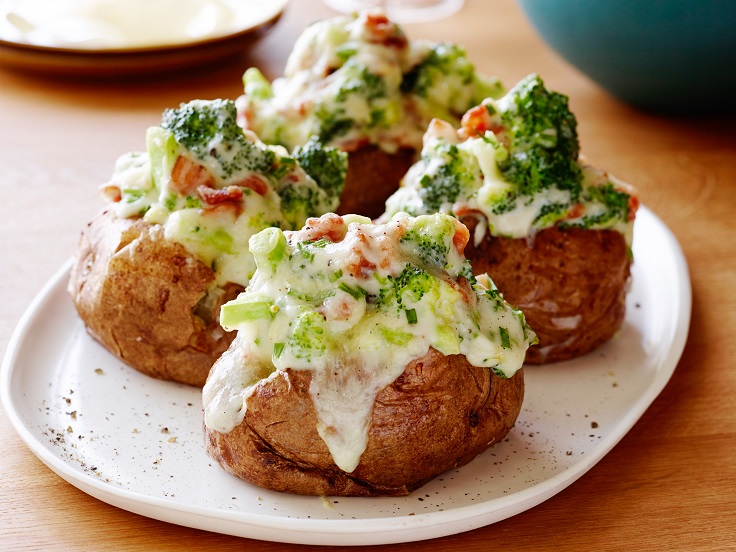 via foodnetwork.com
Do you wonder why these baked potatoes are called the ultimate stuffed? It's because they have crispy bacon, cheddar cheese, and broccoli as the main ingredients. To be even more delicious, put butter on all this while the potato is hot, just being taken out of the oven.
6. Sautéed Mushrooms and Fresh Herb Ragout Stuffed Baked Potato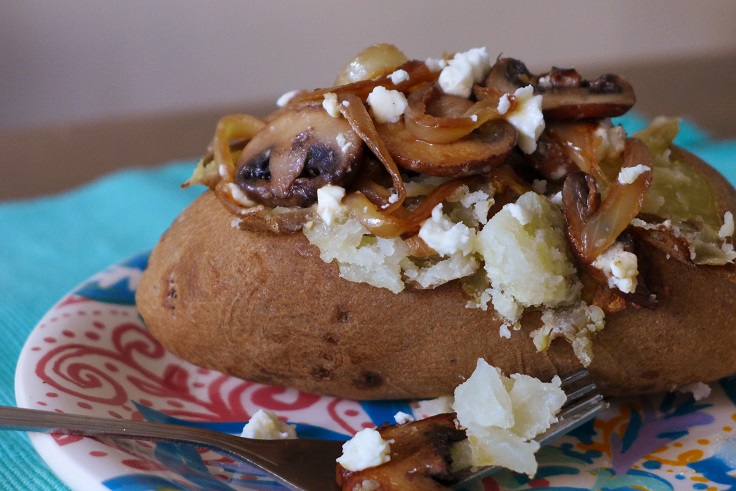 Mushroom lovers, this one is for you. According to the recipe, you need to use crimini, shiitake, and oyster mushrooms, which you mix with finely chopped thyme and rosemary, butter, and finely diced shallots. This might be a good idea to consider when expecting guests for dinner.
7. Brisket & Cheese Stuffed Baked Potatoes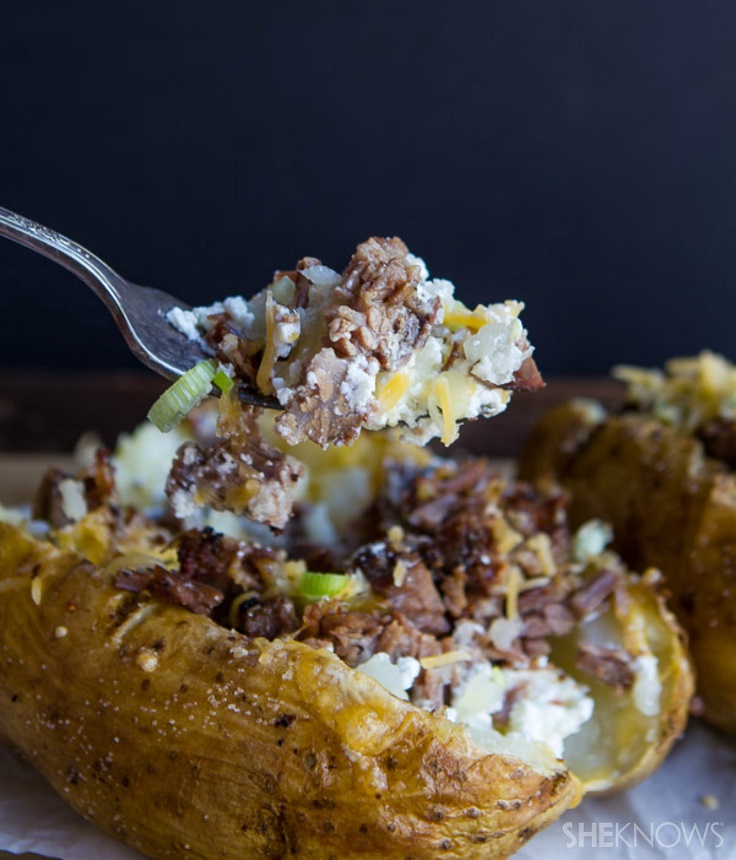 via sheknows.com
If you find the meat & potato meal to be one of your favorites, here is how to combine these two. First, you bake the potatoes for 50 minutes and when they're ready, leave them to cool for some time (ten minutes or less). Then add the brisket, the onions, and the cheese. You can add sour cream if you want to.
8. Broccoli & Kale Stuffed Baked Potato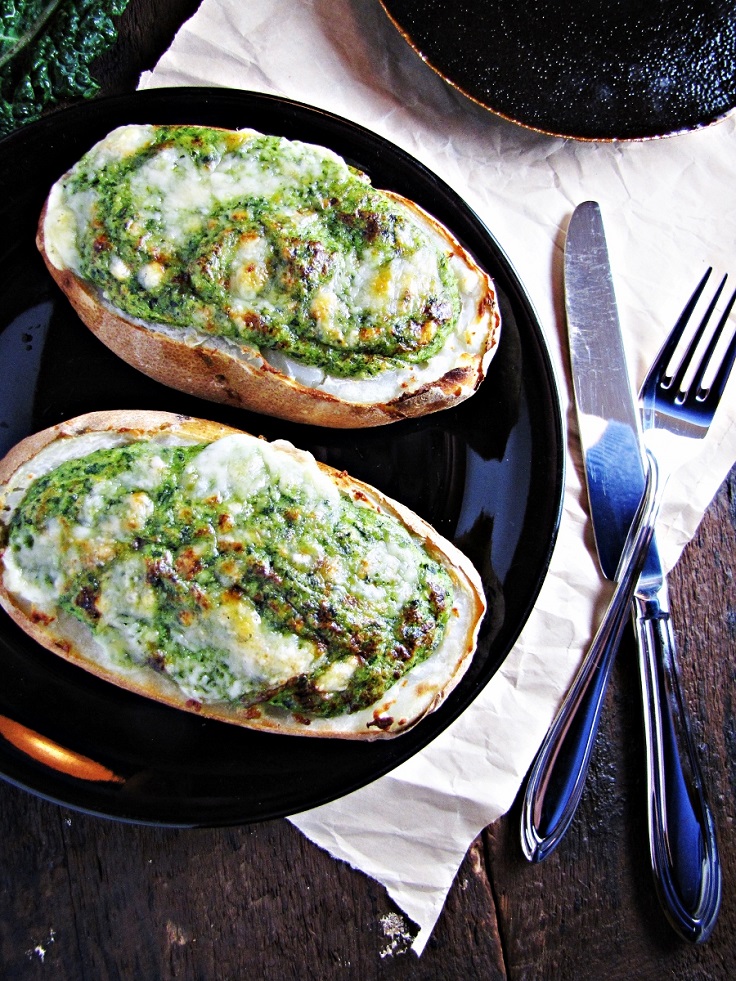 This is a healthier version of the stuffed baked potatoes. If you're looking after your waistline and are avoiding the potatoes, but you still love eating them, then combine them with kale and broccoli is a very delicious trick. A small amount of cheddar cheese won't hurt too.
9. Fried Chicken Stuffed Potato
Another meat & potato version. If you're more into the chicken, then you definitely need to try this one. You immerse the chicken into a buttermilk texture you previously make while the potatoes are baking. When they're done, you scoop out the potato, and you add it into a mixing bowl with shredded cheese and stir butter, and then you put it back in the potato. You add the chicken, and you can also add sour cream. Enjoy it.
10. Double Baked Stuffed Potato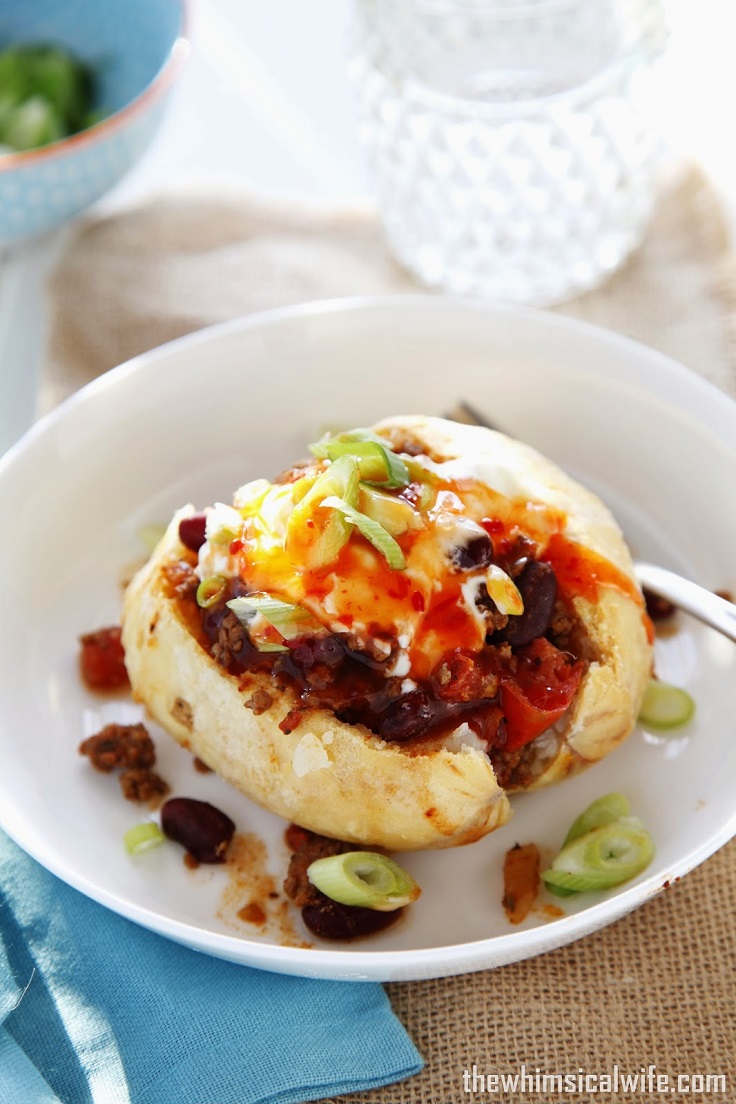 This one will only take about an hour. It includes beef mince, kidney beans, tomatoes, brown onions, and other ingredients that help make this tasty dish, such as oregano and Mexican chili powder. For the topping, you need sour cream, sweet chili, and spring onions. Delicious, isn't it?