Strudel is a crunchy, melt-in-your-mouth pastry with a sweet fruity filling. Usually associated with Austrian cuisine, a popular pastry in the former Austro-Hungarian empire, but has found its way on the dessert menus in many different countries. Once you've tried it, you'll understand why this is such a well-known European dessert that has become popular all over the world. Strudels come in a number of shapes and sizes, with assorted fillings of sweet fruits, and you can even find them in a savory variety if you're in the mood for a light snack.
The most traditional strudel recipe calls for an apple filling, followed closely by the milk cream strudel, but today you can find a myriad of fruit or fruit and nut combinations, that you just might have a hard time choosing which one to indulge in. It is a very light dessert that goes great with coffee or tea, and with some sheet of puff pastry, it's a breeze to make.
For a more authentic taste and if you love cooking, you can try your hand at making the dough yourself. If you get it right, you'll be biting into a piece of а heavenly sweet dessert or snack. For today's list of scrumptious strudel recipes, we offer you ten of the most delicious strudel recipes we thought you'd like to try.
Classic Vienna Apple Strudel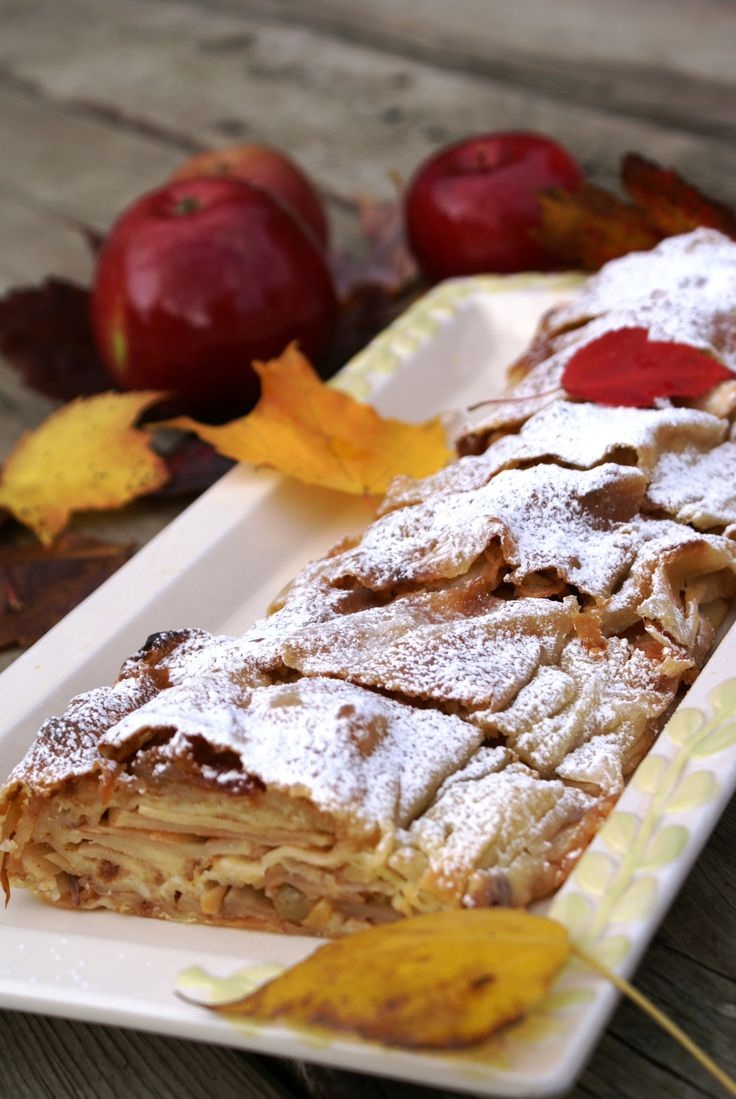 The Apfelstrudel, as we already mentioned is the most common strudel variety you'll find, and this recipe will bring you closest to the authentic strudel without actually going to Vianna. The dough can be a bit tricky to make if you're a beginner, but all the effort will be well worth it after that first bite.
Blueberry Strudel
Blueberries are not only delicious and nutritious, but they are a favorite ingredient that brings freshness to many desserts. In strudel is just as good. It goes perfectly with the flaky phyllo dough and the with a few selected spices, you'll be able to enjoy blueberries in a completely new way.
Pear-Cranberry Strudel
Strudels are usually very sweet and creamy, maybe even too sweet for some, so maybe you just need the right fruit to bring out that little bit of tangy taste to the dessert. What do you think about pears and cranberries. Pears do get a lot sweeter when cooked but still retain that mouth-puckering taste. Combine that with the sharpness of cranberies, and you'll get that balances sweet and tangy taste in your fruity dessert.
Feijoa, Honey And Pistachio Strudel
Some might not be fans of strudel because they don't like the texture. After all, a proper strudel needs that to have a tiny bit of crunch, but most of the time quickly becomes soggy because of the creamy filling. You can balance that out by putting less filling or by adding some crushed or ground nuts, or in this case, some yummy pistachios. That will bring back some of the texture you're looking for sure.
Chocolate Strudel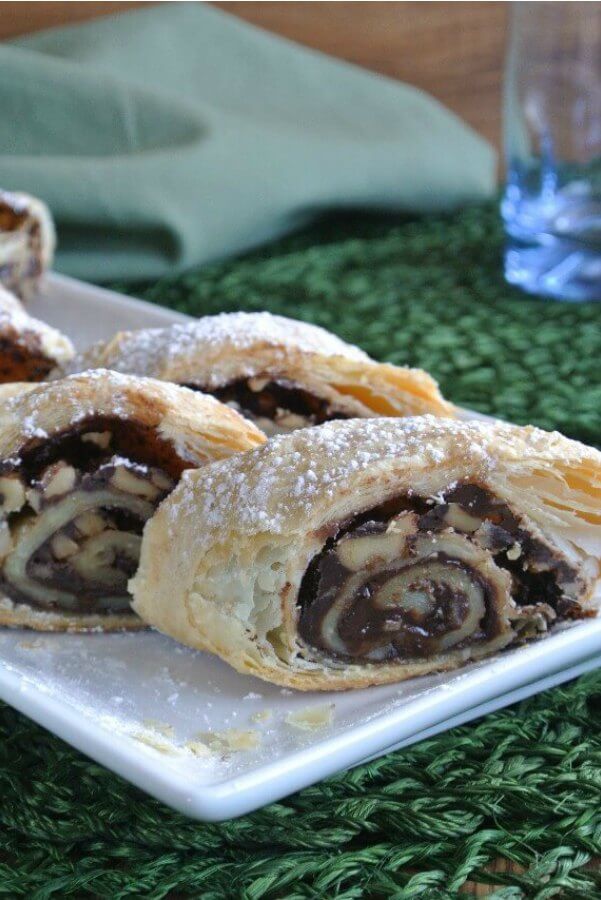 There are also many people who'd say that it's not a dessert unless it has chocolate in it. say no more? Here is a very mouth-watering, chocolate-filled puff pastry which you can make really easy and really fast, and the best part is that it's dairy-free. Give yourself a real treat, and crush your chocolate cravings with this chocolate strudel.
Plum And Apple Strudel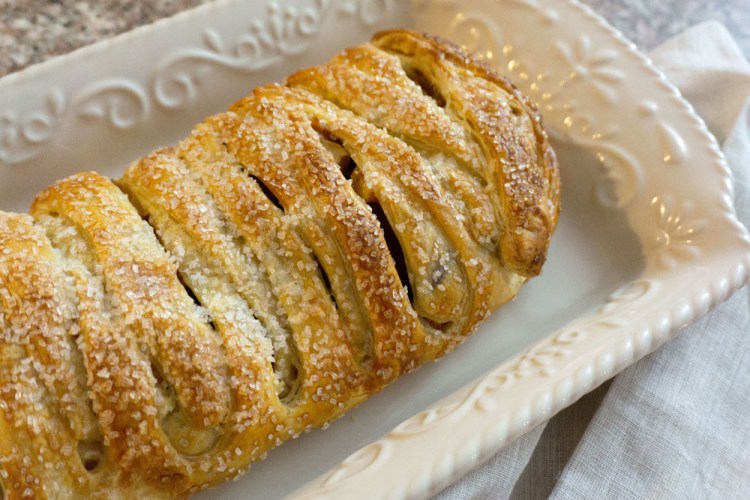 We mentioned that as tasty as the strudel is it can become soggy, whether because of too much filling or from too thin or poorly made dough. Store-bought puff pastry is an easy and fail-safe way to ensure that the latter doesn't happen, and as you will see in this recipe, there are a couple of other tricks and tips that will ensure your strudel keeps that right amount of crunchiness and creaminess longer.
Strawberry Strudel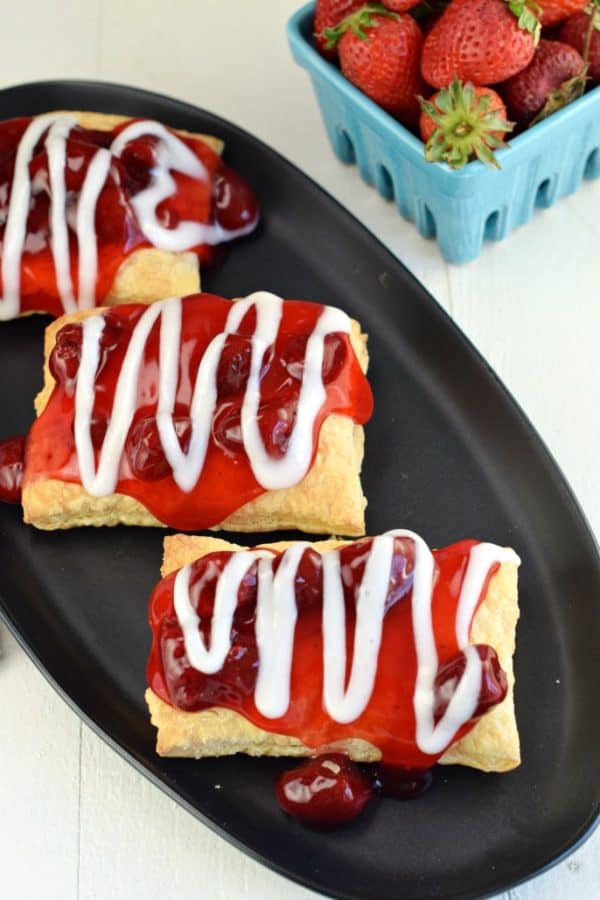 You can make one big strudel and cut it up or make sweet bite-sized treats, that are a perfect addition for parties. And with a crowd-favorite of strawberry filling, you can be sure that your new tangy strudel bites will be a big hit at any gathering.
German Walnut Strudel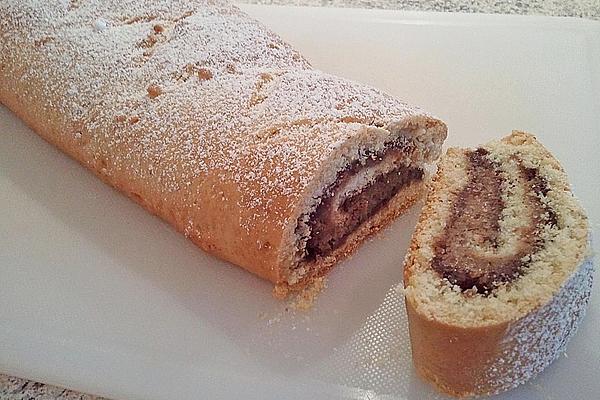 Strudel is by definition a sweet filling rolled up in a thin layer of dough or puff pastry. So looking at this recipe, you'd think that this is more of a swiss roll cake than a strudel, but rest assured, it is another classical strudel recipe. And since it with Nutella and walnuts, you can bet that it's a recipe you don't want to miss out on trying.
Toaster Strudel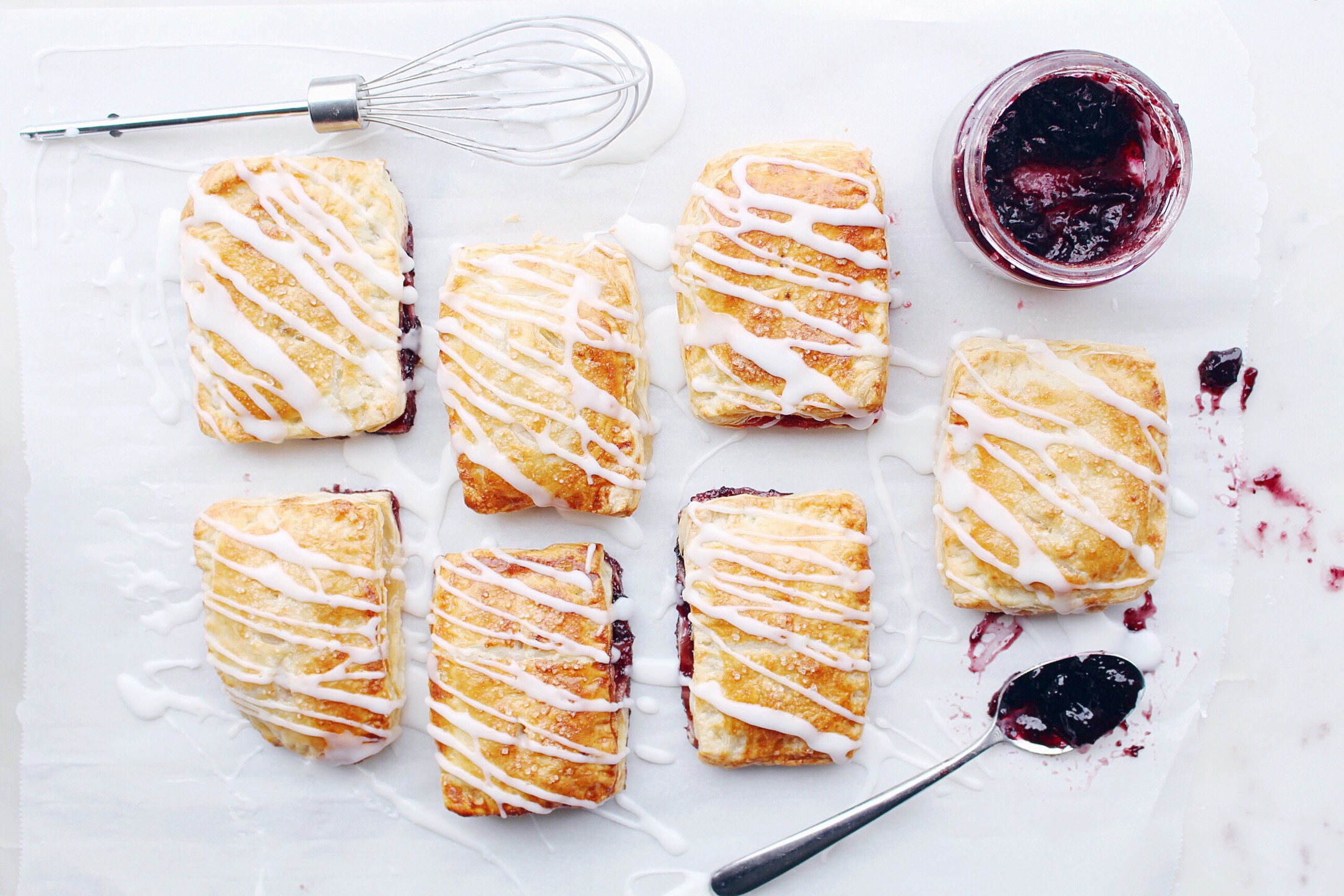 These might look like the average Toaster Strudels you buy in a package, but you can be assured that these are way better. This ultimate household snack is something most people are familiar with, but no commercial Toaster Strudel can compare with the fresh one you can make in probably the same time you need to thaw the frozen ones. Small, crunchy, and in any flavor you have available at home, it's a treat you'll start making over and over again.
Pumpkin Poppy Seed Strudel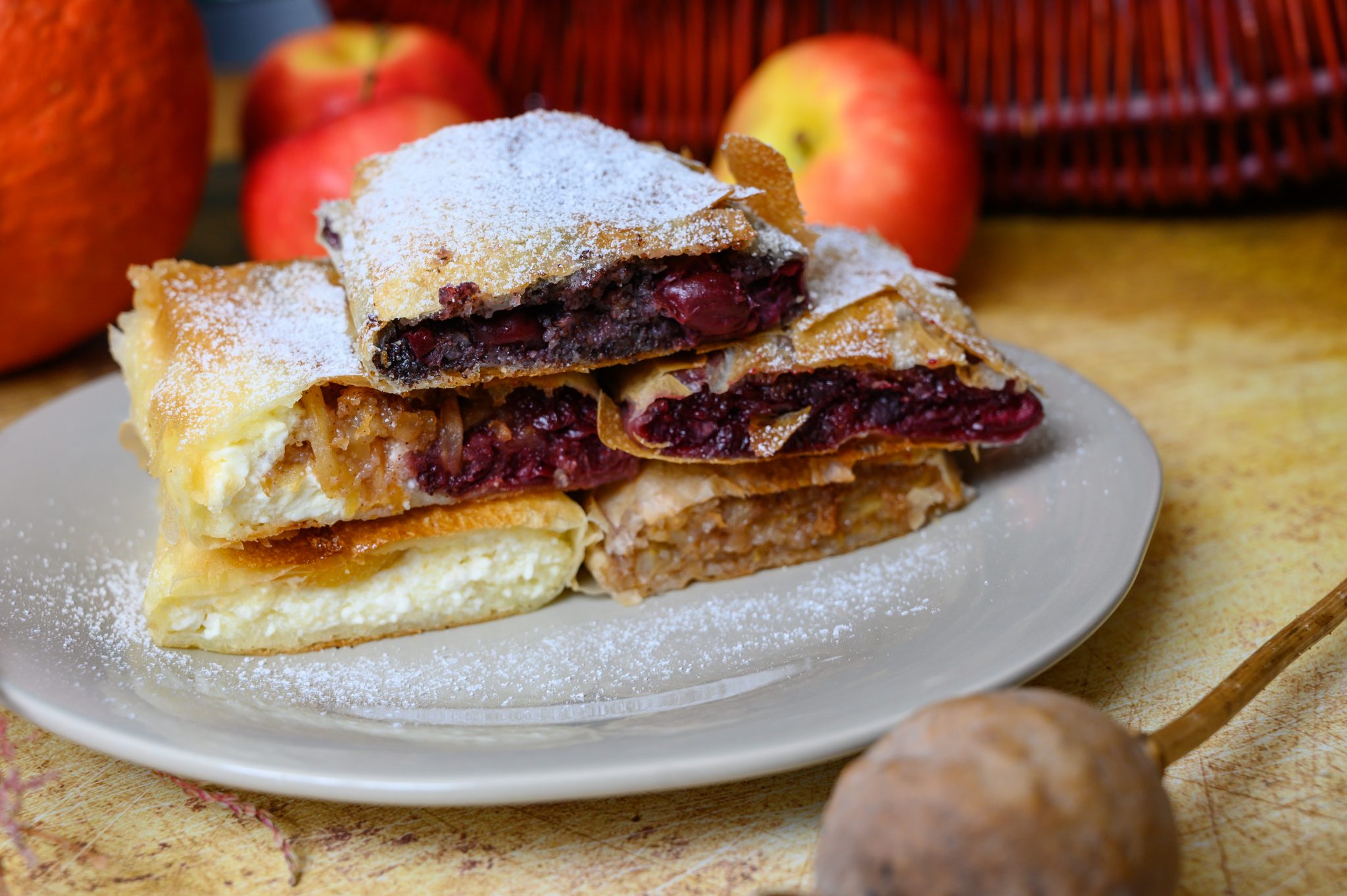 Once you get a hang of making a decent strudel, the next step is to experiment. It is a snack/dessert that allowed you the freedom to try out new flavors and textures. You might even combine several flavors into one strudel. Wouldn't that be fun? So for our last strudel recipe, we suggest this pumpkin, poppy, and sour cream strudel, that you can combine or do separately, either way, it will be finger-licking good.
That's all the strudels we have for you today. What's your favorite strudel flavor? If you don't know or haven't tried one before, now's as better time as any to give strudels a taste. Share with us your thoughts and ideas in the comment section below.