Asian cuisine has always been known for its foods rich with spices, sauces, and its exquisite mix of flavors. The latter is especially true for Thai cuisine. Using only the best possible products and ingredients, it has the power to alert all our senses as we take each bite with utter amazement. No, we're not overreacting.
Below you'll see some of the most well-known Thai recipes you can try at a Thai restaurant… or, make in your own kitchen. From various chicken, rice, and pork recipes with fruity flavors, to noodle and vegetable wonders, the list is endless. That's why we've narrowed down this list to the ten best recipes from the Thai Cuisine, even though it wasn't an easy task.
So, read the list carefully, choose one recipe (if you can), get the ingredients, and roll up your sleeves. It's time you've done some culinary magic.
Thai Chicken with Hot-Sour-Salty-Sweet Sauce
This recipe is truly all-in-one. Due to sauce, you'll use to marinate the chicken, this dish has the hot-sour-salty-sweet flavor you can rarely find anywhere else. The primary ingredient for this recipe is the chicken, and for the sauce, you'll need some chopped cilantro, some fish sauce, and some limes among the rest. After you have marinated the chicken and preheated the oven, just put the chicken on a baking sheet and roast them on each side for about 20-30 minutes. Not all ingredients are mandatory, so you can season it with whatever you like after it's done.
Easy Thai Chicken Curry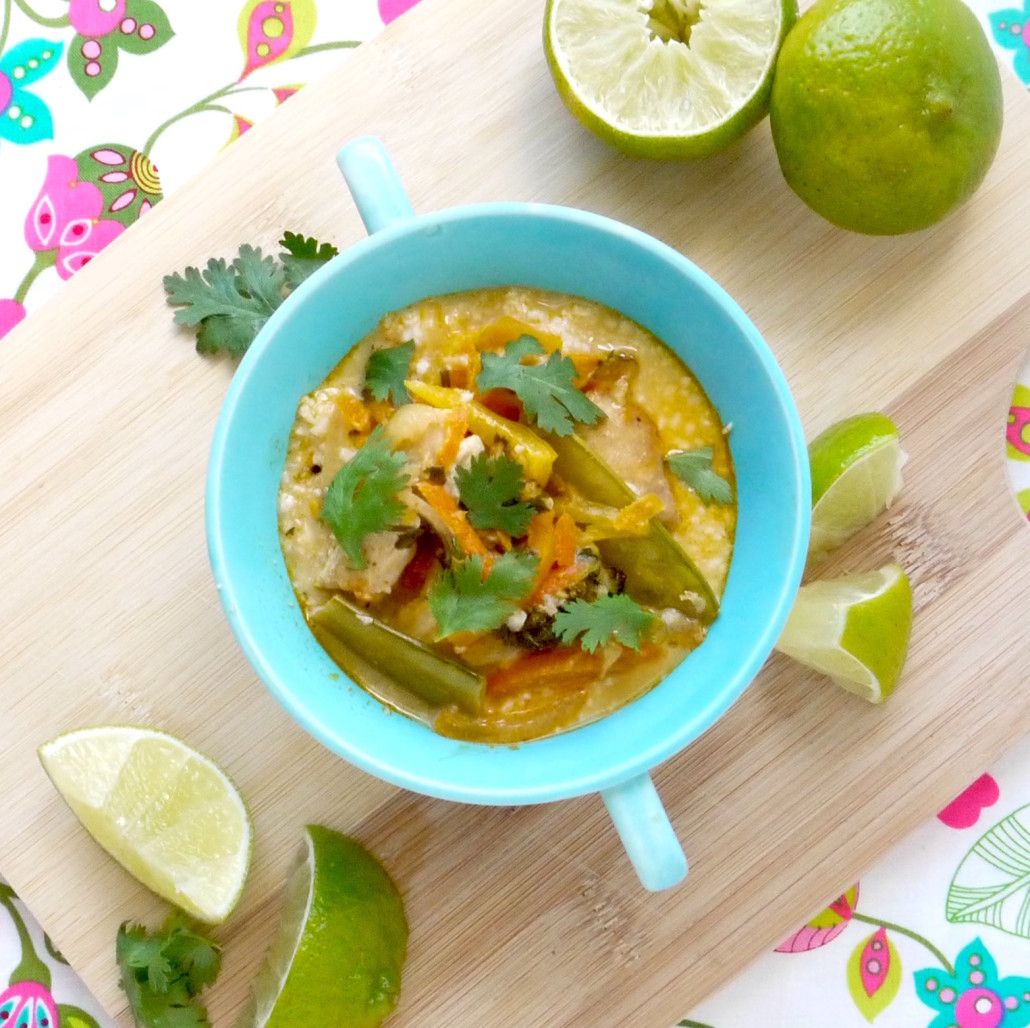 This amazing Thai Chicken curry contains an abundance of vegetables that ensure the freshness of the dish. That abundance is why some people may find this dish a little bit difficult to prepare, but once all the onions, bell peppers, carrots and what-not are chopped, it's pretty easy to go on from there. Season the chicken, cook it, and then add the rest of the ingredients, creating a curry paste.
This recipe is also so flexible to make that you can even omit the chicken and make it fully vegetarian, or even substitute it with rice noodles. You make the call!
Slow-Cooker Thai Orange Pork Lo Mein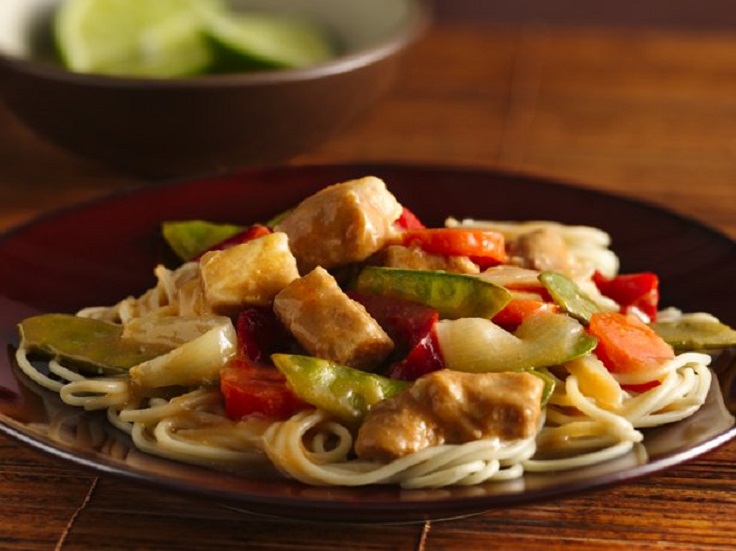 This is a chicken-veggie-noodle paradise in one single plate that you can slow cook overnight, as it takes about 6 to 8 hours to make (or at a high temperature for 3-4 hours if you're impatient to try it). The good news is that the ingredients are fairly easy to find in the supermarkets, and they're all prepared at the same time, save for the lime juice, the cornstarch, and the salt. After you've added those, all you have to do is wait.
Thai Green Prawn Curry
Sixteen prawns, 8 mushrooms, and green curry paste are the most important ingredients for this heavenly meal. Add, fry, cook, and stir the rest of the ingredients ingredients mentioned in this recipe, and in a little over 30 minutes you'll feel like you've stepped into a full-on Thai restaurant.
Thai Peanut Chicken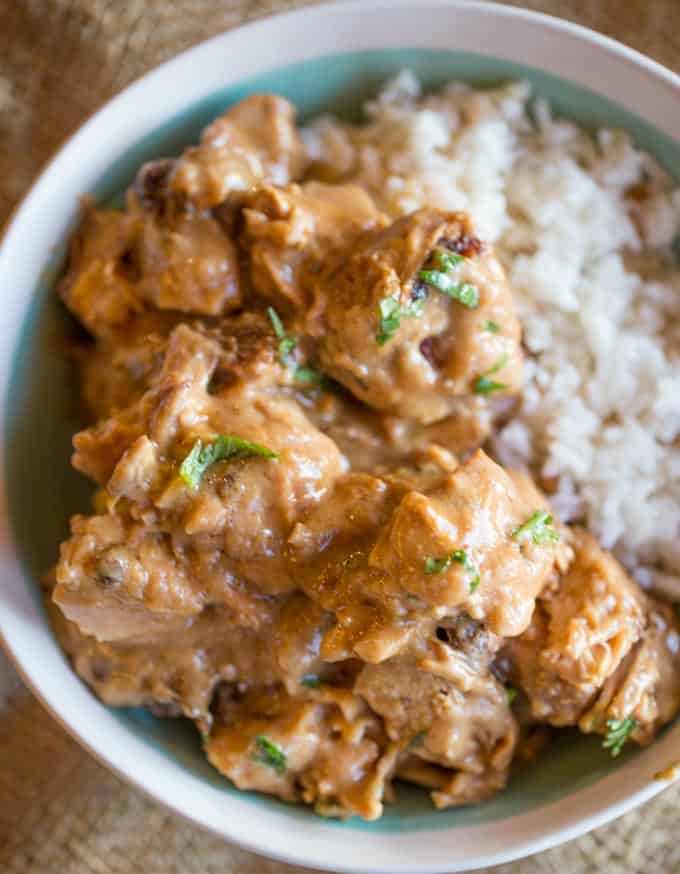 Those of you who don't want to spend a lot of time on preparation, this is the recipe for you. Although it takes four hours to make in a slow cooker, it won't take you more than 10 minutes to cut up and add the ingredients. Yet another sweet-and-salty recipe, as, besides chicken breasts, rice, and soy sauce, it also contains coconut milk, honey, peanut butter, and cornstarch.
Thai Beef, Vegetables & Basil Stir Fry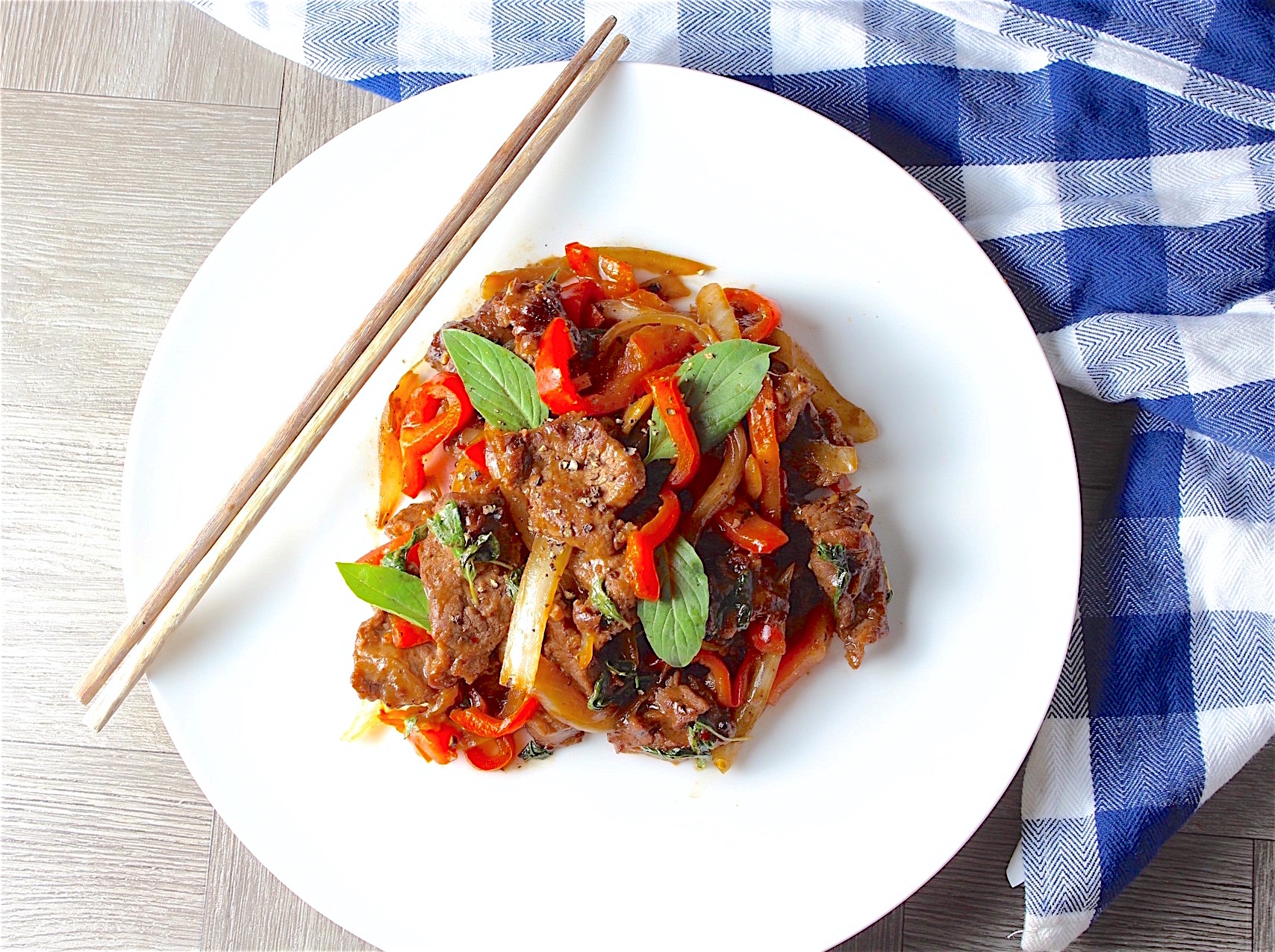 Since this meal is super easy to make and it's not very time-consuming, very few of you will resist trying it out. Plus, it's a ton of fun to make, as everything is prepared on a wok or a skillet pan, so you'll be able to absorb all the flavors as you're mixing them together. Among the things you'll need for this recipe are some flank steak, soy and oyster sauce, a red jalapeno, and one bunch of basil.
Thai Ginger Chicken Stir-Fry
This is a meal that you can prepare as soon as you wake up and take it to work, since it won't take you more than 20 minutes to make. Just mix the three sauce types with a tablespoon of sugar, toss in the chicken breasts and the other ingredients and stir-fry as instructed.
Thai Chicken and Noodle Salad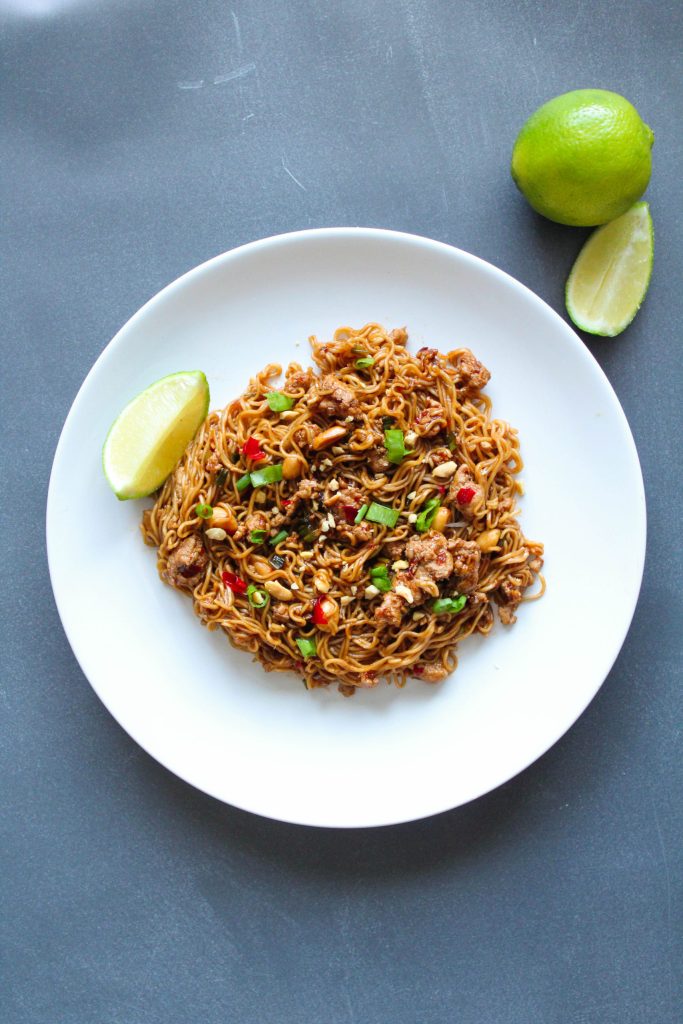 This colorful plate consists of a 98% fat-free ground chicken, some scallions, some ramen noodles, a sriracha, and some roasted peanuts. Sauces like soy and sweet chilly sauce, as well as the juice from the lime are in charge of heightening your senses, which will only add to your thai eating experience. Boil the ramen, make a soy mixture out of the ingredients, and add them to the pan after you have cooked the chicken. Finally, add the ramen, mixing it until it blends perfectly with the chicken-soy mixture, and top the final dish with some lime juice.
Thai Basil Beef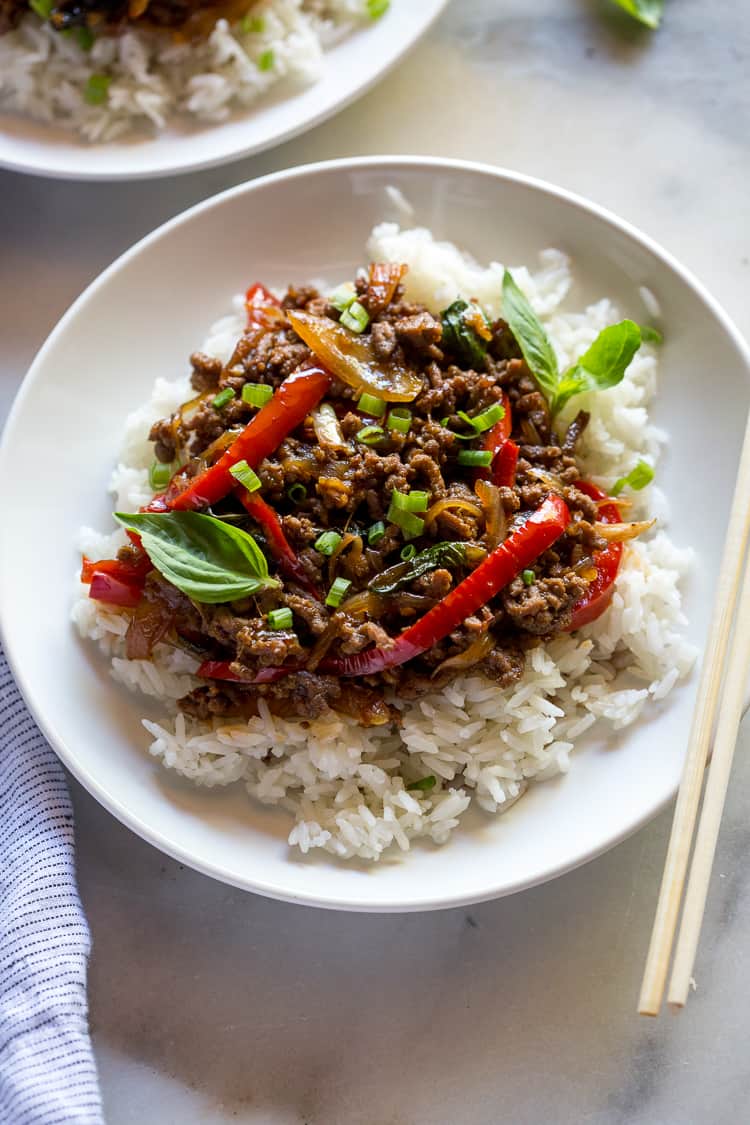 With a blend of Thai and Chinese ingredients, you'll truly experience the Asiatic cuisine in just a single plate. Plus, it's not a challenging one to make. Start by stir-frying the vegetables on a medium heated skillet pan for three minutes, and then turn the heat up when you add the ground beef, breaking it into small pieces with a wooden spoon. In the meantime you can start cooking the rice, since it is the base for this dish. While the meat is turning brown, add the sauces, the broth, and some water, and cook for two minutes before you add the basil. Finally, put the rice base on a plate, and put the deliciousness that you've just cooked.
Thai Stir Fried Rice Noodles with Chicken and Squid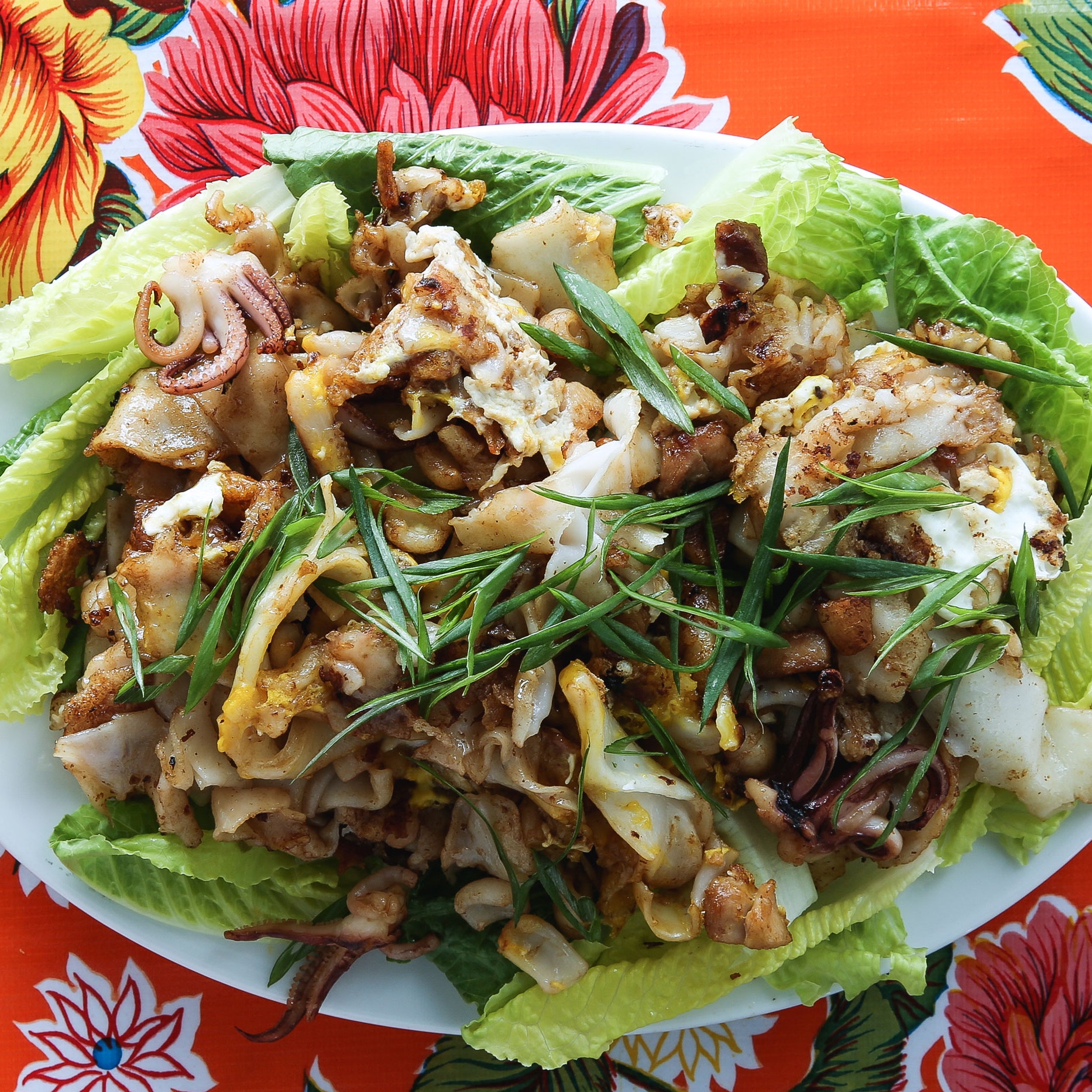 This protein-rich dish is everything a person with a well-developed palate will appreciate, as it contains crispy chicken and squid meat and crunchy salad on the one hand, and soft eggs on the other. Plus some scallions to certify this dish as full-on seafood. All of this is made on a wok pan with a tablespoon of fish sauce, a tablespoon of sugar, and some freshly ground white pepper.
Intrigued yet? Well, what are you waiting for? Roll up your sleeves and get to work. We hope these meals have awaken your inner chef and that you'll be impatient to let us know how your creation has turned out. Until next time!