The year is coming to an end, and that we know not only from the winter commercials but the scent of snow in the air, the absence of the sun, and the cold mornings. But don't let the season change your mood because new trends are on the porch, and they are classier than ever.
A whole new pallet of choices is available, from boyish jeans to good old fedora hats (Yes,they are back!). We gathered some of the most recent, fanciest, coolest trends this season that is a total center of attention in the fashion world.
The good old, long, wide sweaters are back too, isn't that good news? This year is all about comfort and keeping ourselves warm. What do you prefer to wear this season?
Over-sized Scarf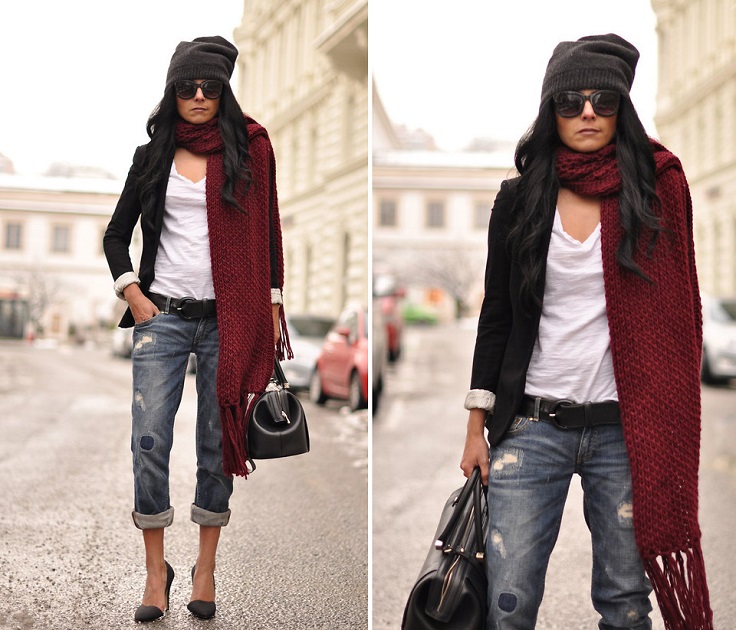 via lookbook.nu
They are adorable! Different colors are trendy, but the icing on the cake this season is neutral colors: brown, beige, white, and grey. Don't back off from prints. You can combine them with everyday combinations, especially with long coats, to give you that elegant spice.
Coat Statement
This is an old-timer, and it never gets old. Designers fascinate us with new kinds of coats (classic, long, waisted, etc.). This year once again, women prove that they can outwear men's clothes. Over-sized coat it is! Don't miss out on cape coats; they are "in" this year.
Fedora Hat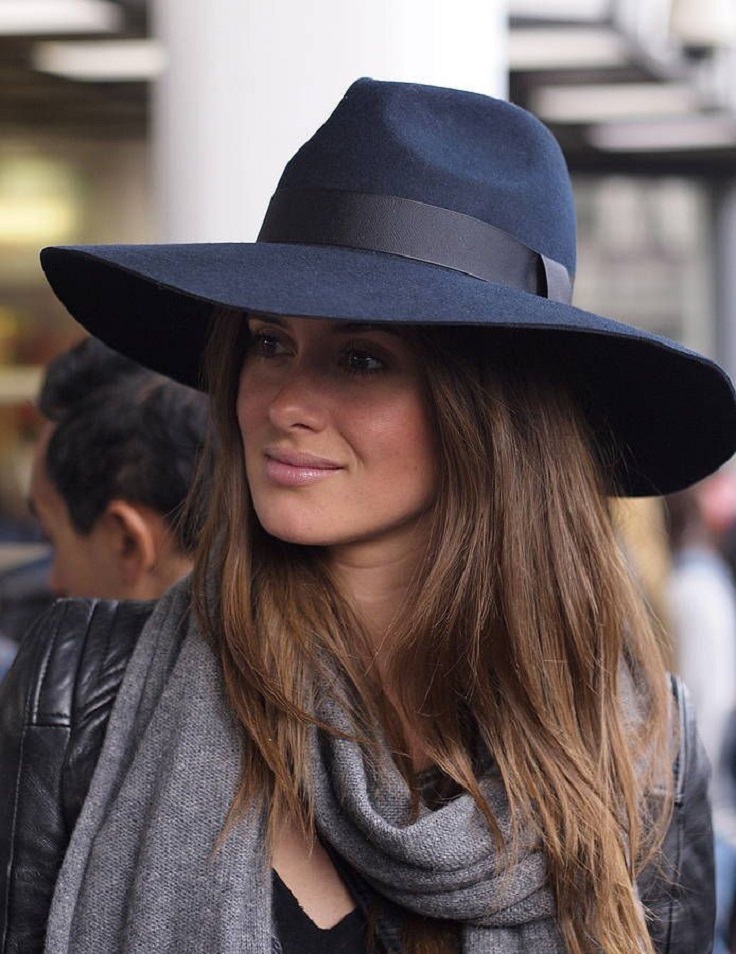 Throwback at the '90s. It is stylish, it makes a statement, and yet it is simple. It is a style born and reborn this year. Combinable with a coat, leather jacket, or sweater, it's a thumbs up.
Knit Sweater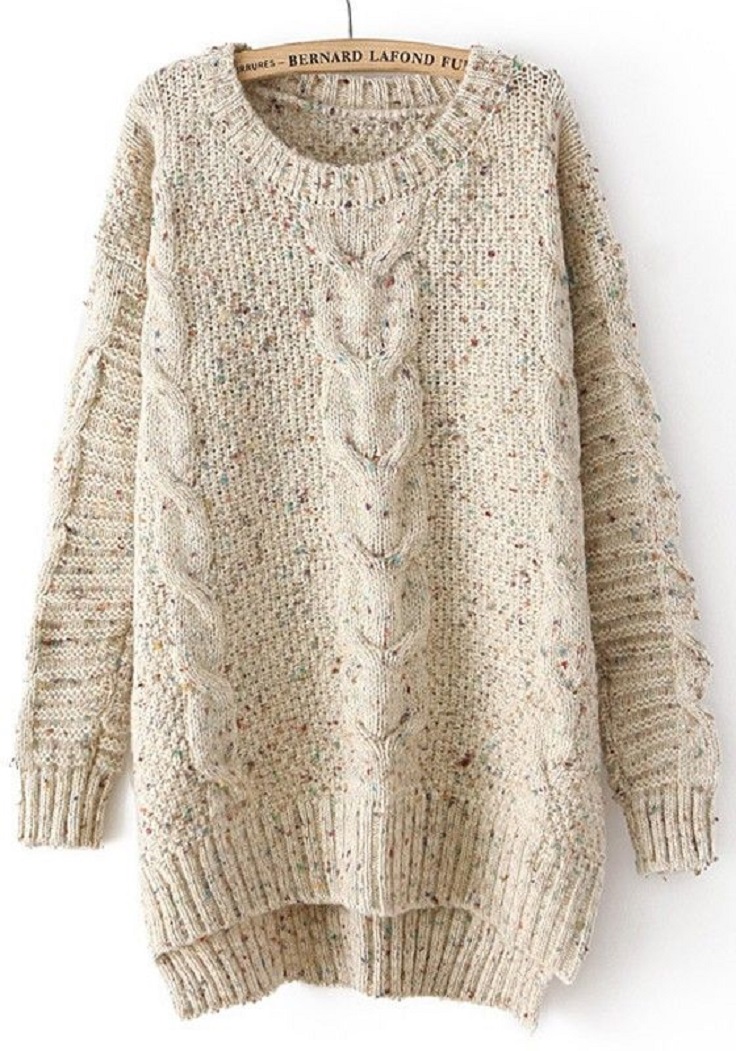 via cichic.com
Grab your cozy sweater, and don't look back. The lace and buttons on the sweater are trendy this year. And there are all kinds of them: wool sweater, pullover sweater, fur sweater, etc. You won't be making a mistake choosing these buddies to keep you warm and stylish.
Fur Vest
via devonrachel.com
Fur arrangements were present in many fashion shows in 2015. It is eye-catchy, and it keeps you warm. Its price can be variable. There is always the economical choice of buying fake fur and still look gorgeous.
Chic Rain Boots
One of the trendiest footwear items this year are the rubber rain boots. There is always something you can learn from children and maybe even about fashion. Rubber boots are everywhere, and they are so practical. The styles you can create are just diverse and fun!
Knee High Boots
via 2knowandvote.com
"These boots are made for walking." Indeed! Black and brown are the hottest this season that you can not miss out on. You can wear them on many occasions, combine them with every type of clothes including dresses. Will you be trying the knee-high boots?
Seasonal Purse
via spottedfashion.com
After the bright colors of summer, we head off to the timeless and simple elegance of winter. Old gold is a must-have piece in  your closet-whether it's accessories or clothing. Small purses are in this season but don't wander off because big handbags are also a major part of this season's fashion.
Leather Gloves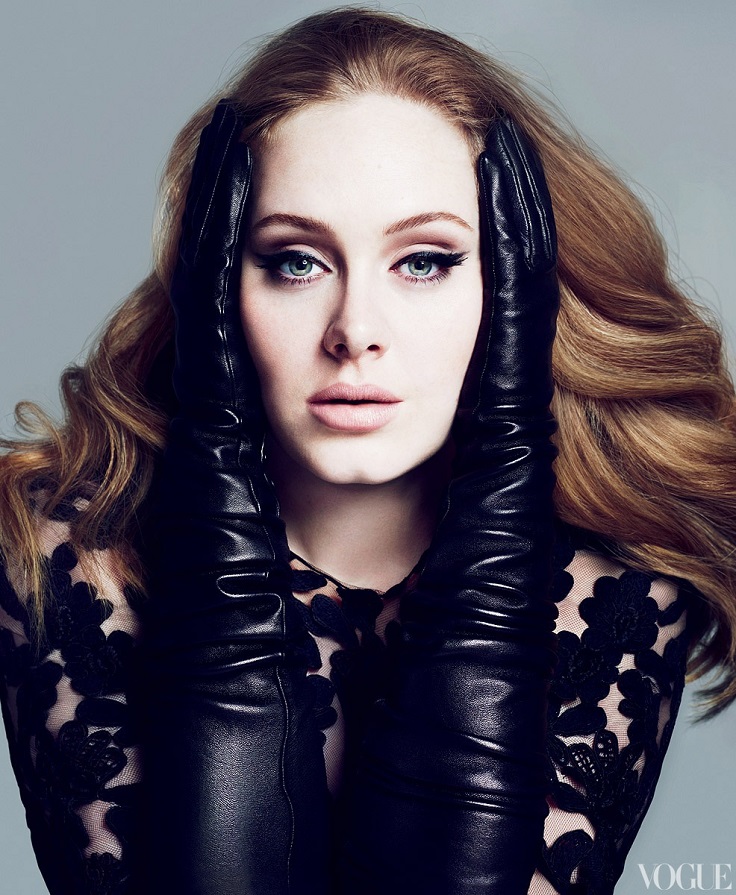 via blog.dents.co.uk
It is remarkably mesmerizing. It brings elegance to the table and sophistication. But don't worry, good old wool gloves are trendy too, as they can be combined with leather. To the ankle or above, whatever you prefer!
Designed Tights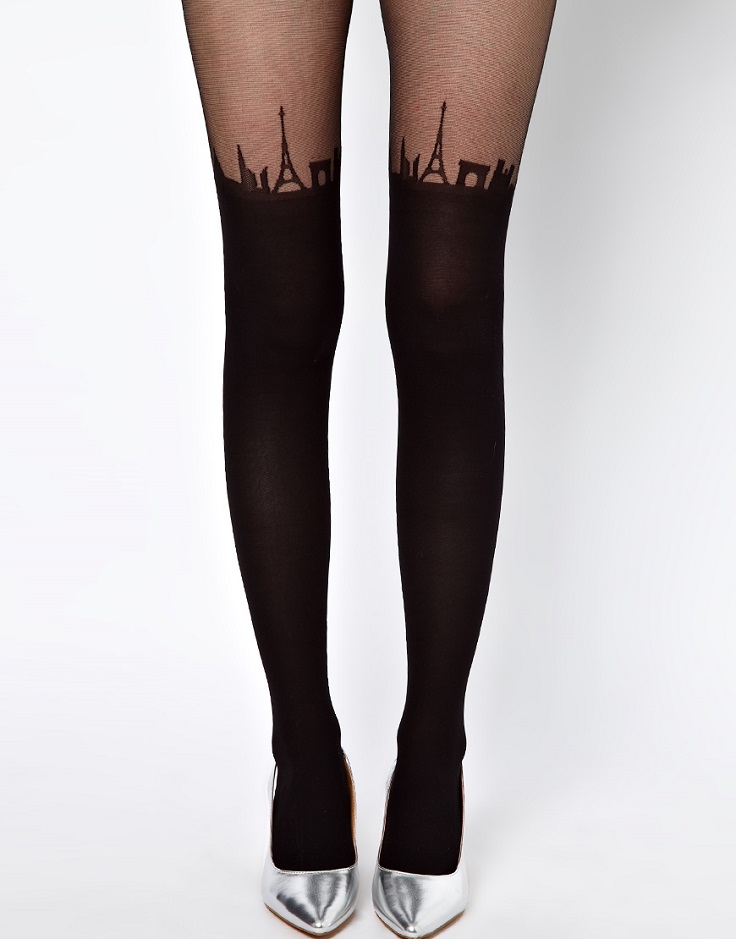 via us.asos.com
Glam your gams with a delightful pair of tights .They are for every occasion,will keep you warm, are extremely chic, and will make your legs look longer and slimmer. Looking at the runway, they are present all the way. Worn with short dresses, high-slit maxi dresses are a perfect invention of humanity.