Crop tops are great in theory, but not always so easy to incorporate into your daily life. We don't think it's an exaggeration to say that crop tops are probably the most anxiety-inducing summer wardrobe piece. Although they're very trendy, many women have an undeniable hesitation that they just won't work for her body type. But no worries – we are here to squash those fears and show you that whether you're long and lean, fit and trim, or pear-shaped and curvy, there's a crop top out there made just for you. Keep reading for tips on how every body shape can really rock a crop top this summer!
Choose your length
via famecherry.com
One the most important factors in learning how to wear crop tops is getting the length right. Different styles of crop tops can be better suited to different body shapes and silhouettes. But in most of the cases, crop tops that hit at your natural waist are your best bet, no matter your body shape. And remember: the most import thing is that you feel comfortable in it.
Don't over expose
via aelida.com
When pairing your crop top with your favorite summer jeans or skirt you can very easily expose more than necessary. Avoid picking pieces that will reveal your belly button. Be careful – you don't want to turn your sophisticated, feminine look into a cheap and overly exposed outfit. Try wearing high-waisted bottoms which minimize the amount of skin on show are great for defining your waistline.
Play with proportion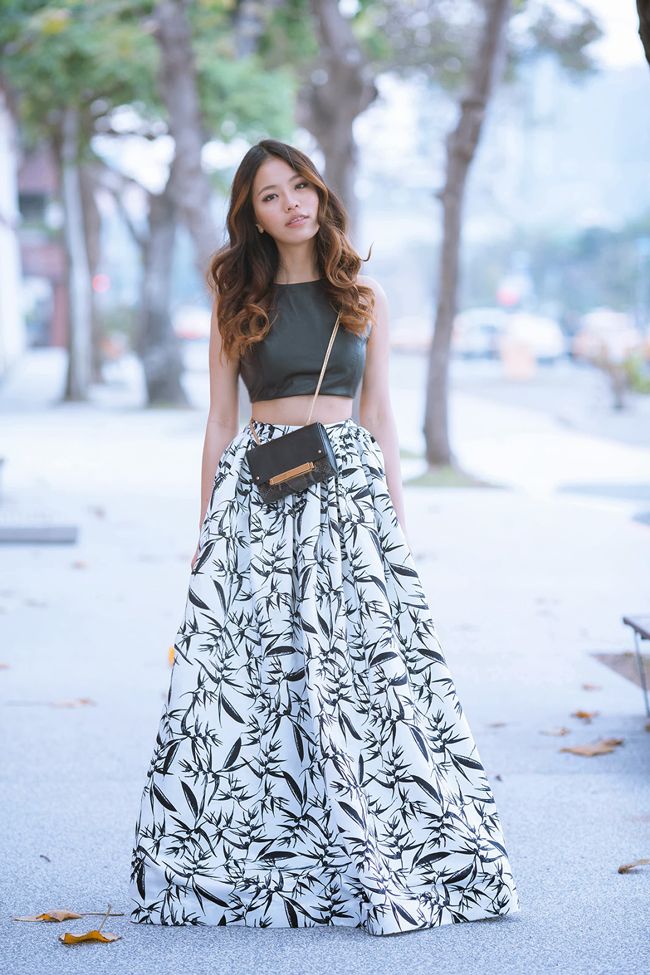 via glamradar.com
Another important factor for wearing crop tops is playing with proportion. Combine fitted crop tops with fuller skirts and wide-legged pants. Team boxy or loose-fitting crop tops with pencil skirts and fitted cigarette-style pants. Those with more petite figures could try wearing structured and voluminous crop tops while for those with curvy body shape sleek and streamlined tops are the best choice. Trust us – it will definitely help you create a flattering silhouette.
Choose your level of difficulty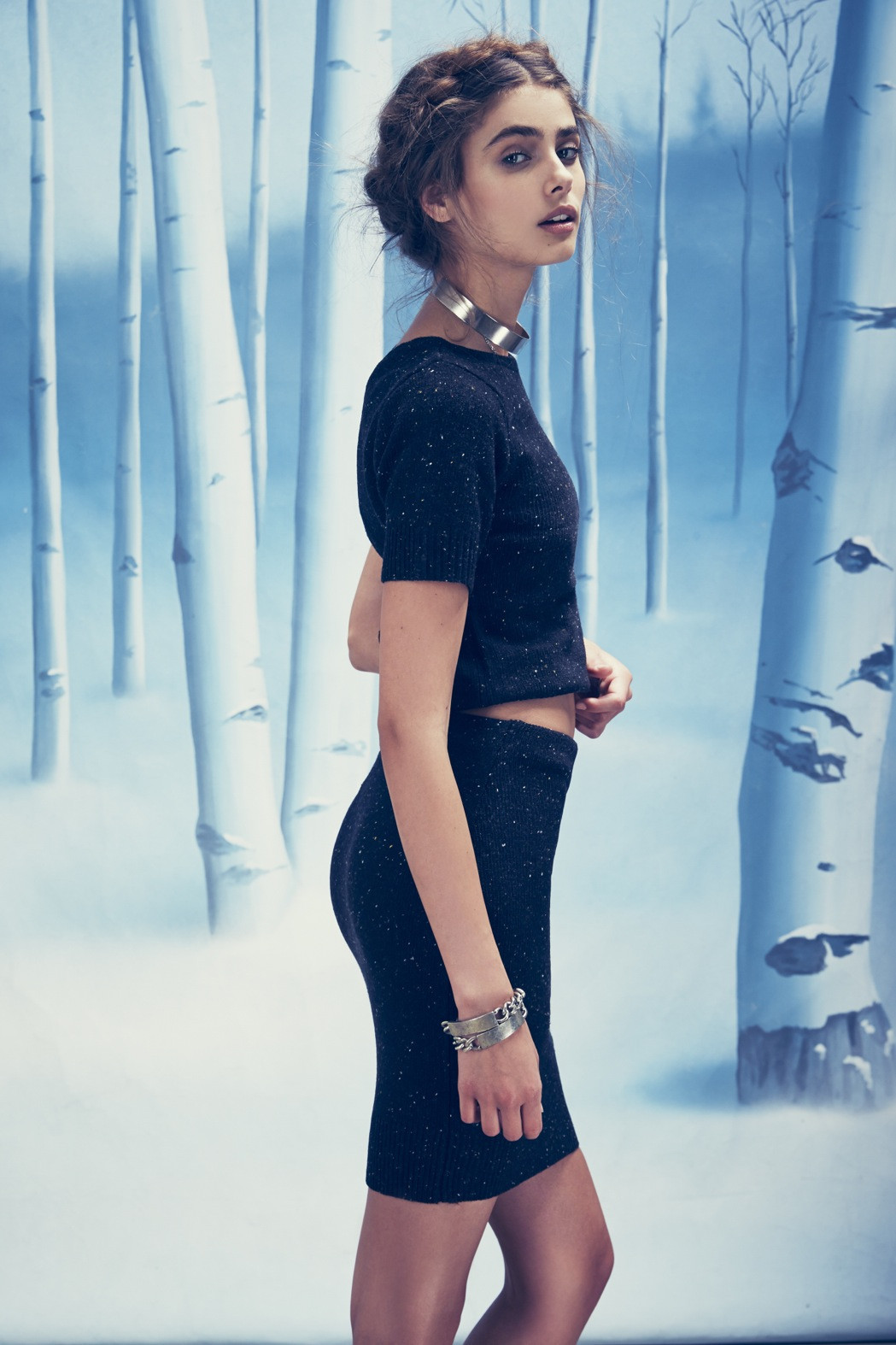 If you're not one of those self-confident girls, but still like to try this trend, you don't have to start with very short crop tops from the beginning. So if you try wearing longer crop tops at first, then step-by-step you will get to the intended level of exposure. And if you're still not comfortable with exposing your stomach, overalls with a crop top underneath are an adorable way of killing two trends with one outfit!
Highlight your assets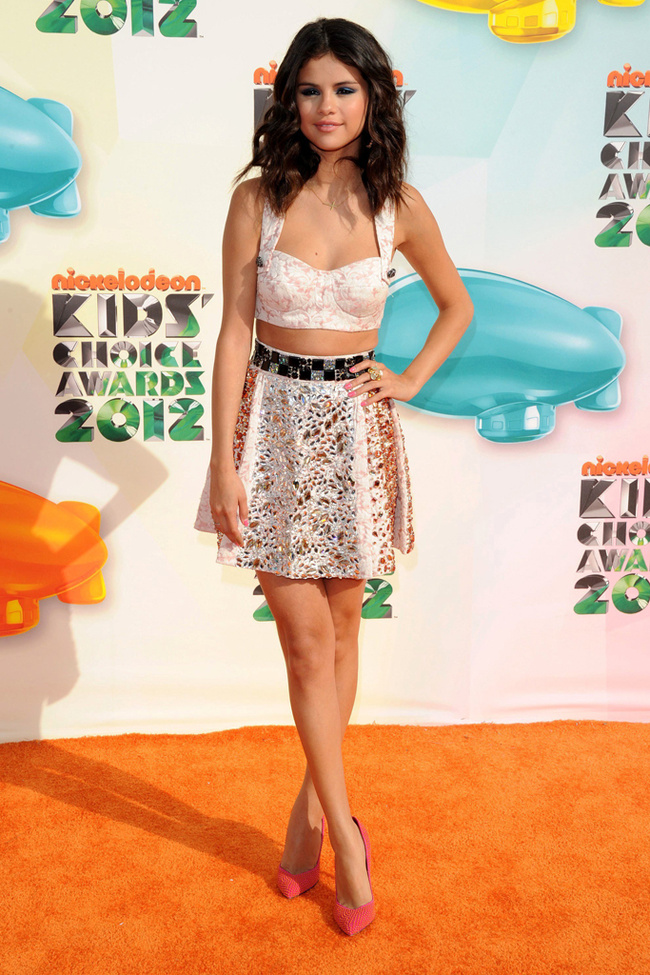 via eventonizate.com
Think about what features you want to play up the most. If your arms are your best asset, you should go for sleeveless tops. If you want to show off a toned belly, then try a shorter crop. A bustier-style crop top rather than a t-shirt or tank top is the best choise for the ones with bigger busts. Don't be afraid to experiment with different looks – that's the only way you will find out what suits you the best!
Over the crop tops
No need to retire your crop tops for the cold weather. There are ways to wear them without showing any skin at all. Just wear a crop top over another long top. It will give you an effortless, relaxed look which seems to be gaining popularity. You could also try a cropped sweater over a crisp shirt for a preppy take on the trend.
Layer 'Em Up
If the thought of baring your mid-section daunts you, you can add a stylish jacket or coat over the crop top. By covering up your sides, a jacket can minimize the amount of skin on show even more. Your bared mid-section becomes more of an accent rather than the focal point. The addition of a no-nonsense and sophisticated blazer elevates the crop top just enough.
Stay sophisticated
via modamob.com
Wear your crop top with retro style, and in true ladylike fashion, pair it with a high-waisted skirt or trousers for just the right amount of skin exposure perfect for daytime dressing. Get inspired from the dressing of the 40s and 50s like Prada, Miu Miu and Dolce & Gabbana.
Make it your own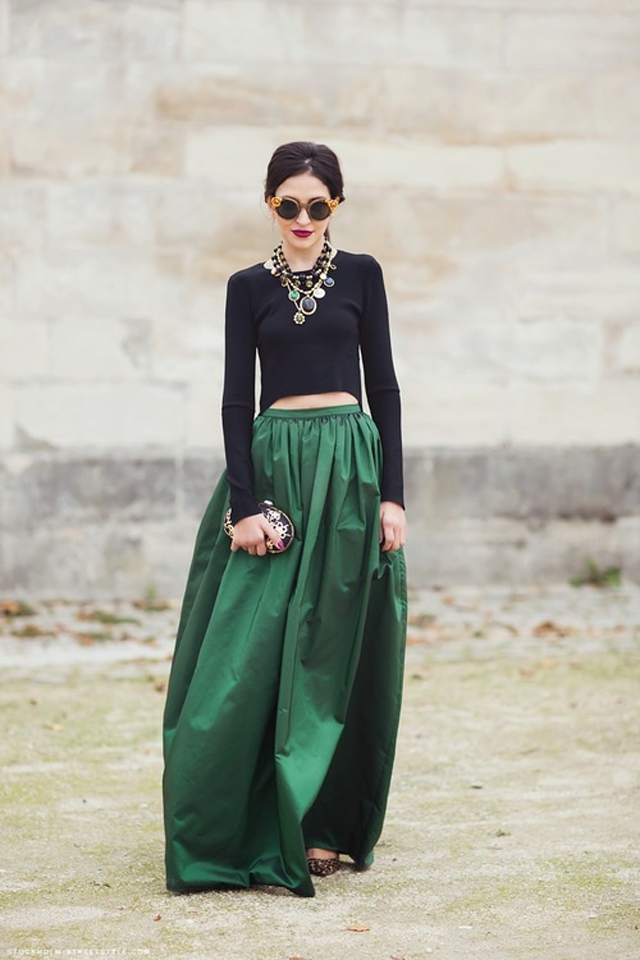 via stylecab.com
Personalize your outfit with some cool accessories. Their magic is that they can brighten up the most simple outfit and make it look fun and fancy. Do you like wearing large necklaces? Or maybe you prefer subtle bracelets? Add a few summer additions like a cool bag or strappy sandals and a statement earring and you're ready to go!
Be confident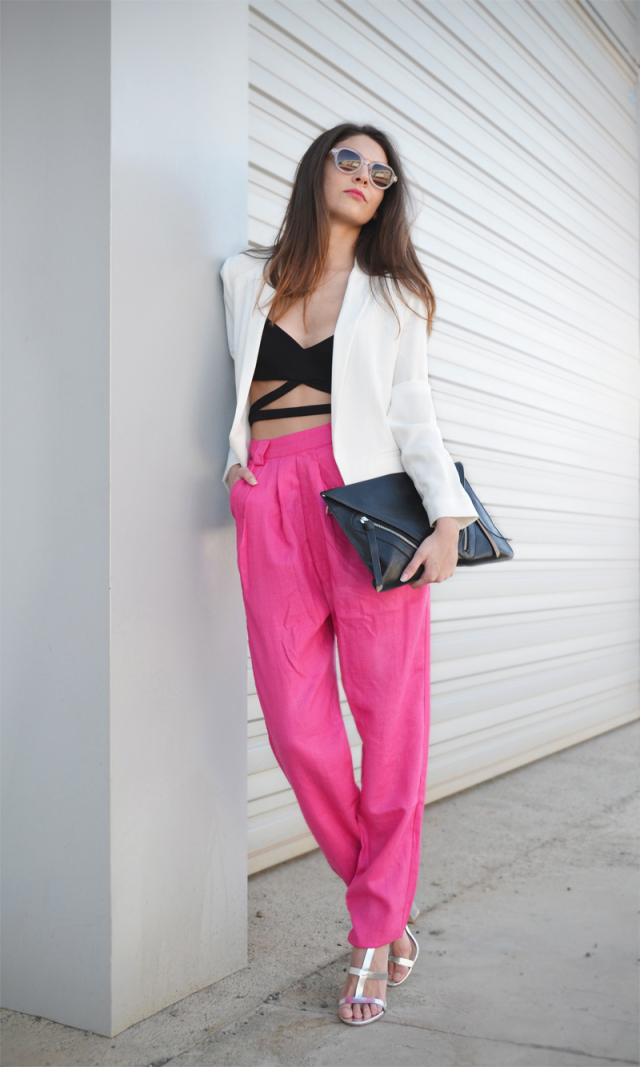 via thecovetable.wordpress.com
The most important thing to wear your crop top with is confidence. You have to hold your head up high. Remember – you'll only look good if you feel good. The key to looking good is being comfortable in your own skin. This trend is sure to get a few looks and spying eyes so be prepared to turn a few heads in the midst.