All parents have faced the difficulty of making their kids keep that woolen, crocheted hat on when they play outside during the winter season. They often complain that it itches or that they don't need it, but we all know that the main reason is that they don't like it. To solve that problem, there are many cute crocheted hats for kids that you can buy, if you know how to crochet, you can make the hat your child desires on your own.
To help you in your crocheting, here are the top 10 crocheting patterns for adorable hats for kids and a few for toddlers.
Crochet Cabbage Patch Doll Inspired Hat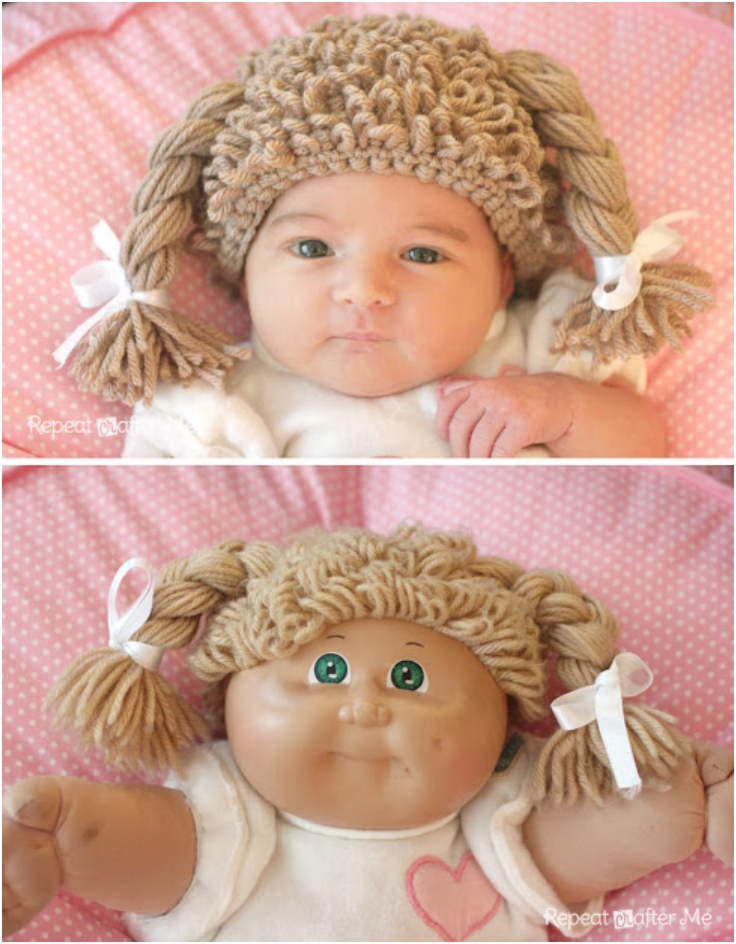 This lovely pattern is great for baby Halloween costumes. It is not difficult to make, and it really doesn't take a lot of time. Your baby will look perfect in this hat, and it will not make him nervous from it. Get into it and get creating.
Crochet Mohawk Hat Pattern Free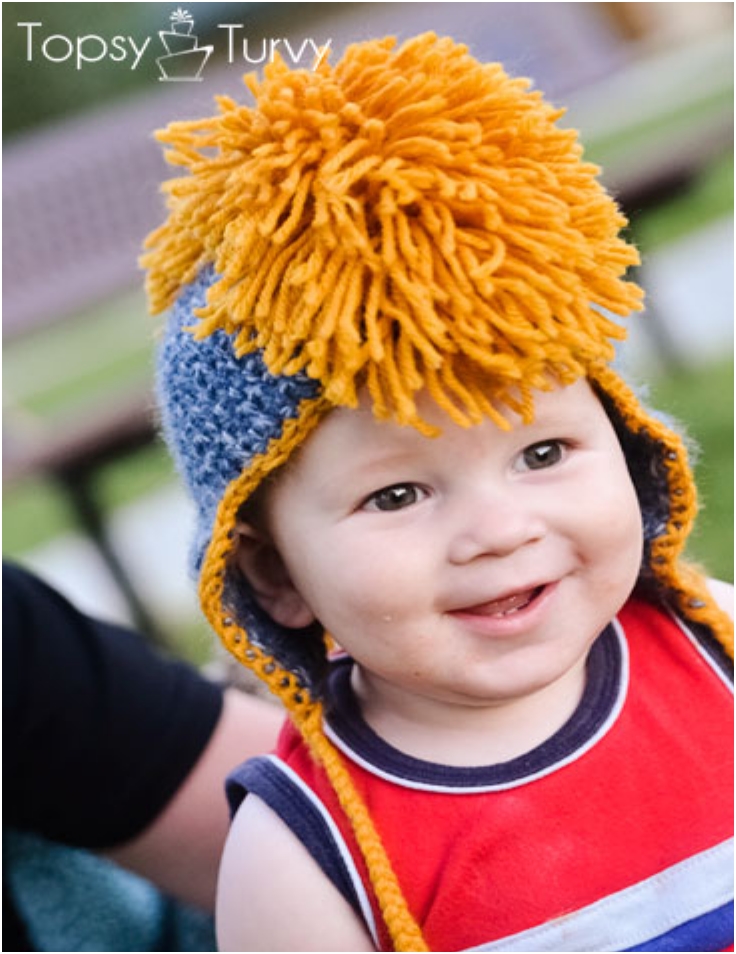 This pattern is great for baby boys that usually hate wearing hats. This faux-hawk beanie made in blue and orange is the perfect solution for your little one to look cute and warm on colder days. It is not difficult to make, and you can simply add the hawk to an existing plain hat. Why not try it?
Ocean Sun Hat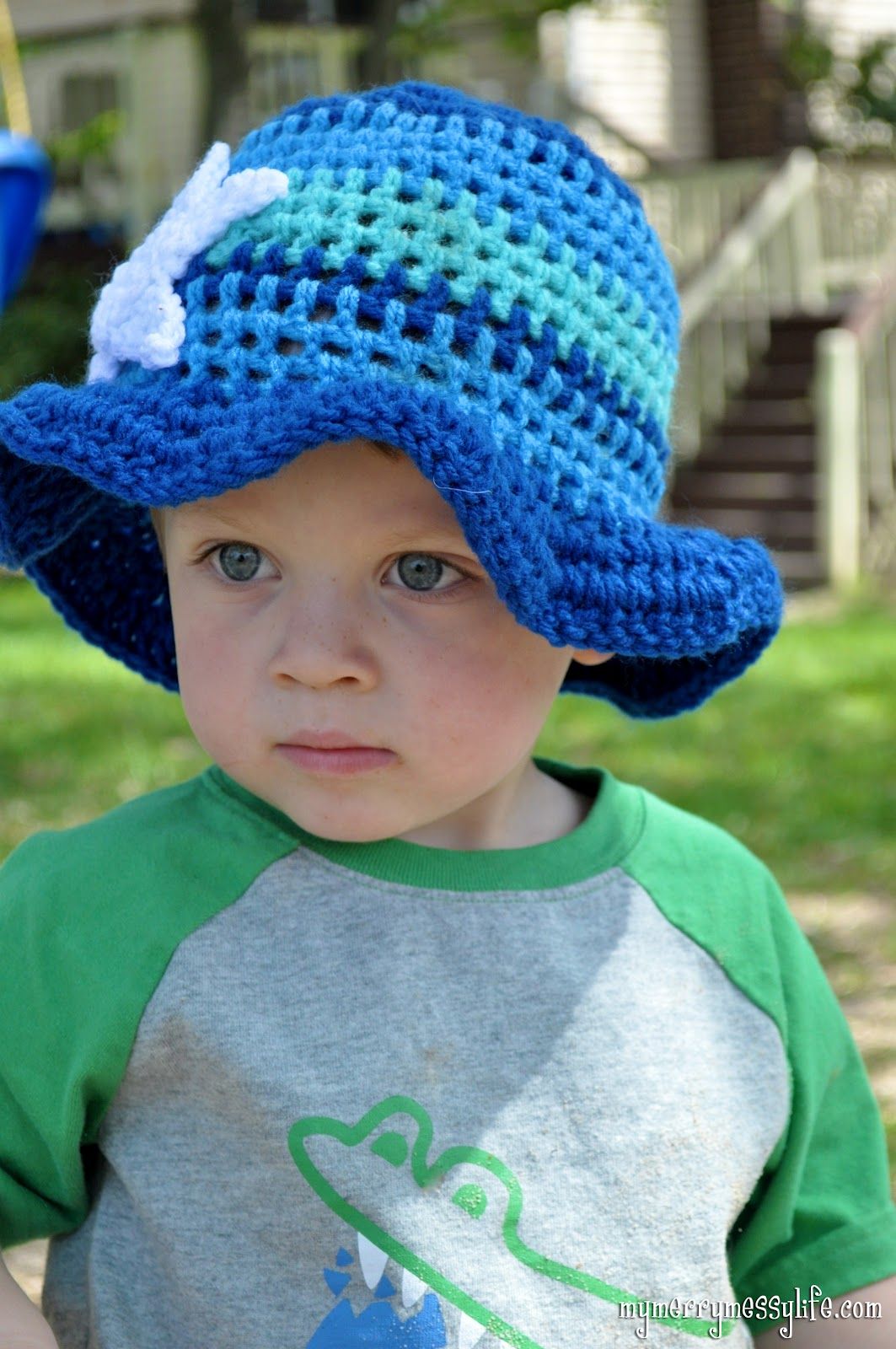 A free crochet ocean sun hat design for children is available here! This is a basic hat made entirely of double crochet to make huge areas for the baby's head to breathe. The color combinations are limitless! You can change colors every row or halfway down and crochet a different color band around the middle. Whatever your fancy requires.
Crochet Monster Hat Pattern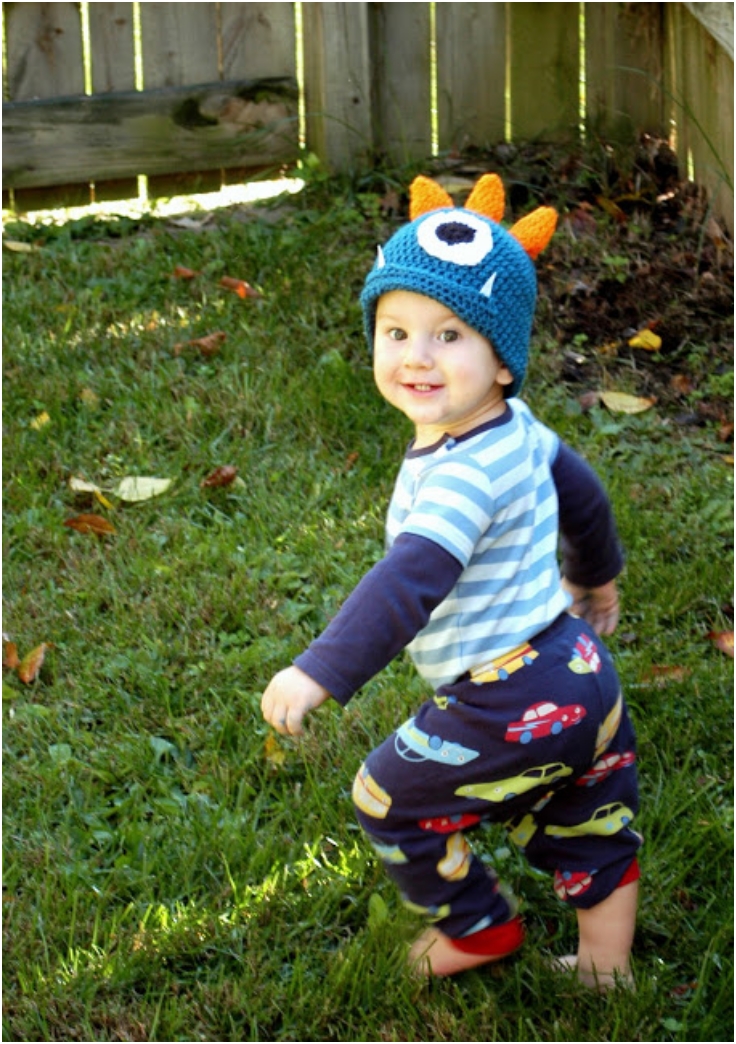 Crochet is a simple and enjoyable craft. Now is the time to learn if you haven't already. Like on this hat, for instance. Toddlers and young children should be able to wear this small crochet cap. It's fun, it's colorful, and the little monsters will certainly enjoy it to the max!
Crochet: Sly Fox Hat
A sly tiny fox cap is created when cool weather and costumes are combined. It has some creative design at the front to form a point, as well as extended sides to protect the ears. This crochet hat has a point in the front and is done from the top down. There are eventually three sets of increases and reductions instead of two. We sincerely hope you enjoy it!
Panda Bear Hat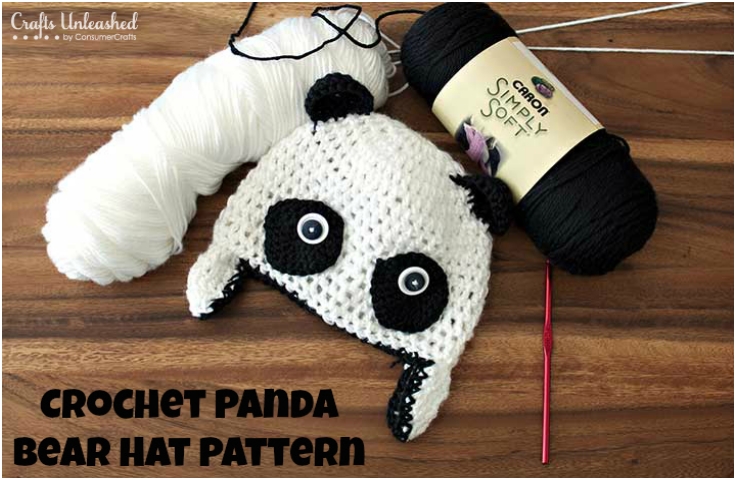 Winter is approaching, and now is the ideal time to break out that box of yarn and start working on some crochet patterns. This beautiful panda hat is perfect for both boys and girls. A panda hat template for a toddler size panda hat may be found at the link above. It is basically a round-based white hat with only one black line ending, which makes it perfect for beginners.
Crochet Shark Hat Pattern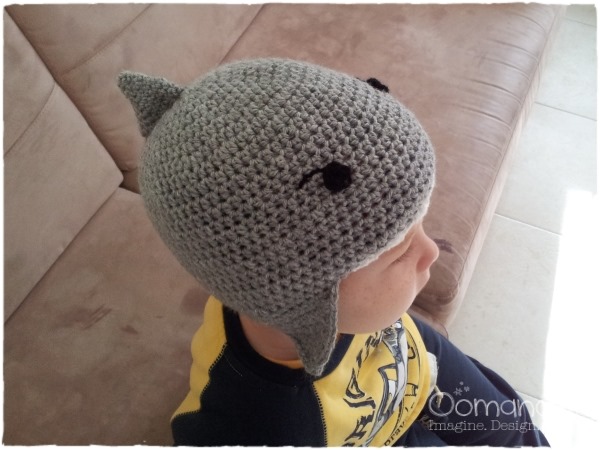 If your little one is big enough to decide what to wear on his own, and he chose the shark hat, here is the tutorial for you. This pattern is so easy to make, that you will enjoy crocheting not only for him but also for the rest of your favorite little ones in the family. Choose the right color, follow the pattern and let everyone enjoy their new winter accessory.
Little Bug Ladybug Hat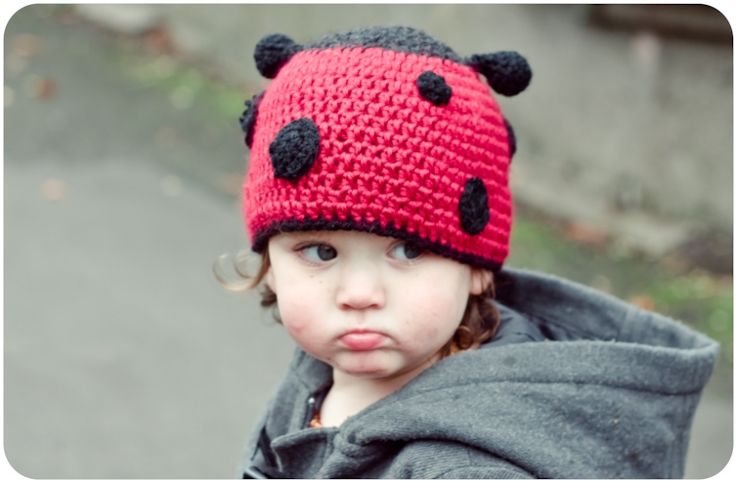 The adorable ladybug hat is knit in the round, with the increasing portion in black, then red for the main hat body, and the spots and antenna knitted separately. Your little ladybug will look lovely and feel special when all of the pieces are put together.
Tutorial – Crochet Minion Hat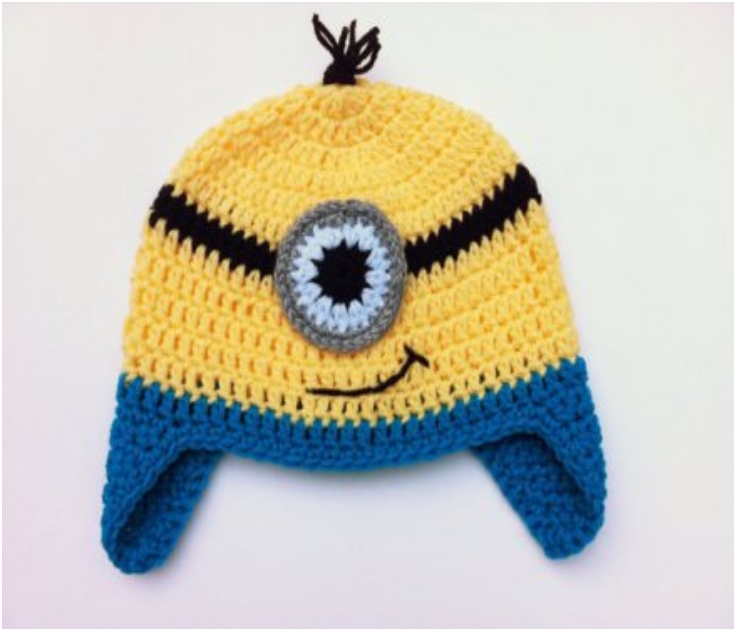 There are so many of us that are minion crazy right now, so here is a hat pattern on how to make minion hats kids. It is simple and so unique that you will get orders for all the kids in the neighborhood. However, be careful, the hat turns out so perfectly that even your partner would like one for him.
Hello Kitty Hat Pattern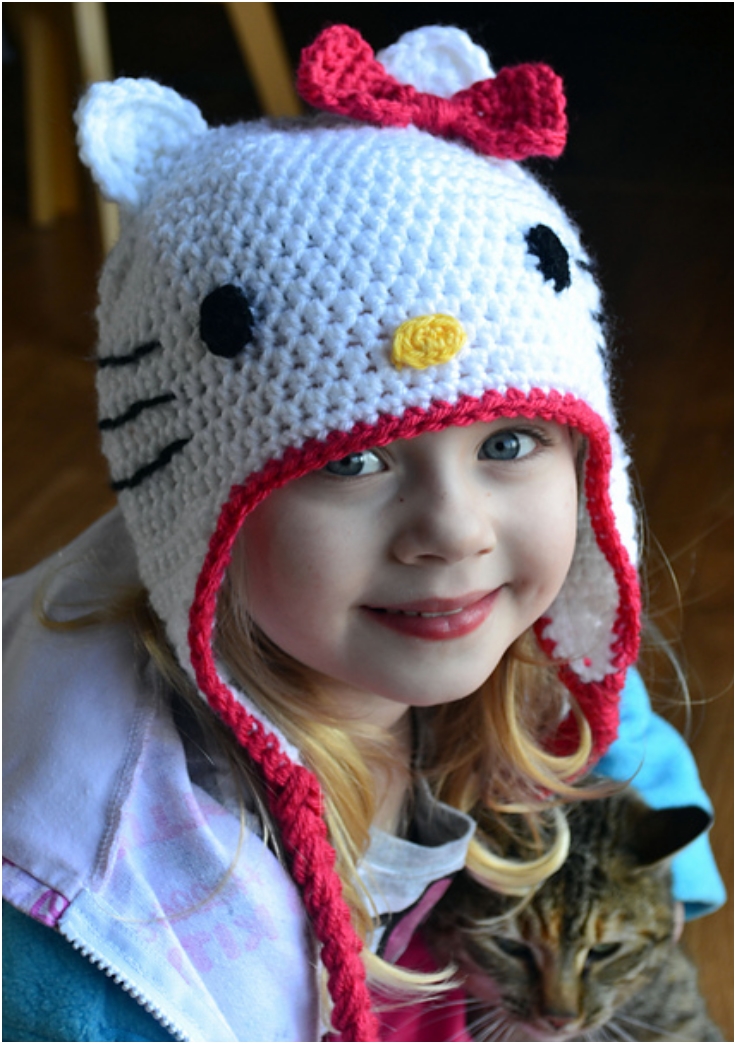 What an adorable and cute hat! All of you Hello Kitty lovers out there, here is the perfect gift for you. This lovely Hello Kitty crocheted hat is the perfect gift for the little cat-princess you have at home, or for your favorite Hello Kitty lover out there. Although the pattern is in kid's size, you can easily convert it into the size of a teenager or an adult. Measure carefully, and you'll get the perfect size that you need.
So, crocheters, these were the patterns we chose for you. Now, it's up to you to get crocheting and share your creations with us in the comments below.