For a bag lover, there is no such thing as enough bags. There is always going to be one more bag that we need to have as soon as possible! But, before you decide to spend hundreds of dollars on bags, make sure to buy those that you really need to have in your wardrobe.
Some bags had stood the test of time and are proved as a must-have. This especially applies to designer bags, and the greatest part is that you don't have to spend thousands of dollars to own one! Below we show you a few amazing second-hand bags that won't empty your pocket but will still give you the pleasure of owning a designer bag.
Wondering what those bags that made our list are? Just scroll along to find out and let us know which is your favorite!
1. The Everyday Bag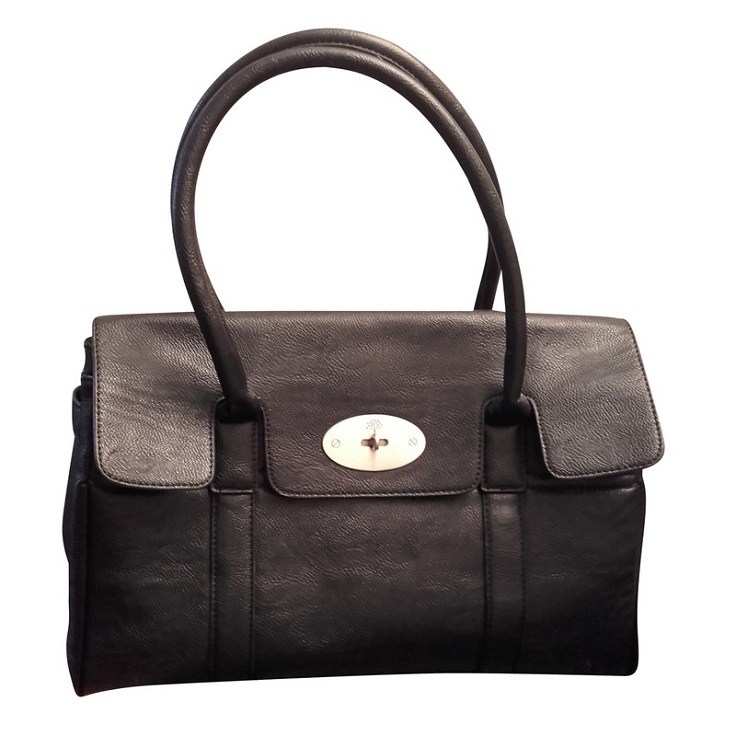 via rebelle.com
This is something that even those who aren't bag obsessed can relate to – we all need this kind of bag that we will use every day for every occasion possible! It's the kind of bag that needs to be spacious enough for all our stuff, but still not too big and it needs to be in a color that we can combine with everything. You can find great everyday Mulberry bags on rebelle.com and take this one, for example – it's everything we want from an everyday bag!
2. Little Black Bag
via refinery29.com
Take the little black bag as seriously as the little black dress – it's essential to have it. No matter if you're wearing a dress or jumpsuit, sneakers, or heels, the little black bag will look good on anything you're wearing. There is plenty of choices when it comes to a bag for going out, and you can find amazing bags at affordable prices.
3. Bucket Bag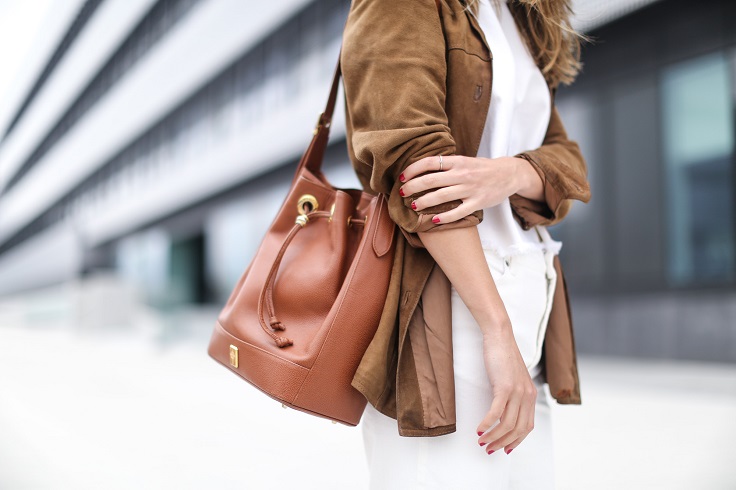 via clochet.com
The bucket bag is a very chic choice you can make. It is always the same shape, but the size and the color can add so much charm. For example, it is very elegant, and you can take it with you whenever you want. It doesn't have to be a designer piece – you can find the bucket bag in many stores, and they aren't expensive!
4. Oversize Bag
via fashiontasty.com
Some women need huge bags to take everything they need with them. If you have a super busy schedule that doesn't allow you to go home to leave and make new stuff with you, the oversize bag is the perfect one for you. It's super practical, and if you make the right choice, it can be an amazing bag as well. Pick a color that you can wear with most of your clothes, and you made it right.
4. Teeny Tiny Bag
via vogue.es
This isn't the kind of bag you can take with you every day because of the size, but it's perfect for going out when all you need with you is just a wallet and a cell phone. However, no matter how unpractical they seem to be, we can't ignore the fact that they look so chic and cute at the same time – just like this bag.
5. Tote Bag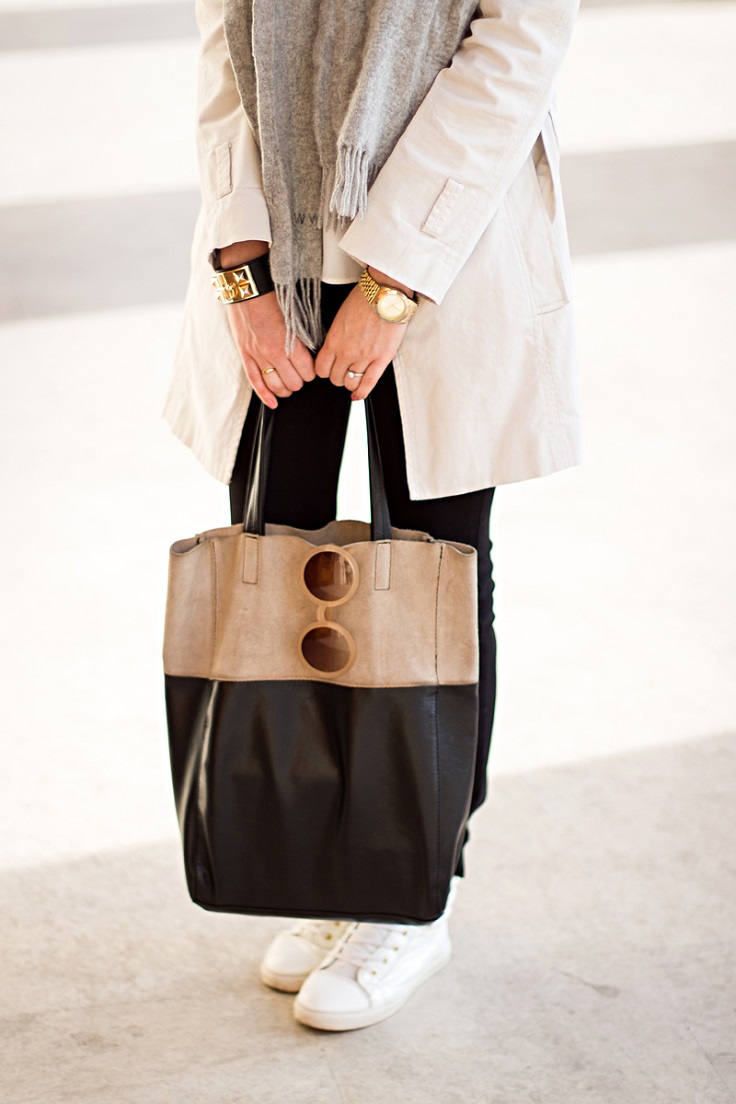 Just like the one you wear at the beach, except that this tote bag is created for everyday purposes. You can take it with you at work or while you shop. It's both elegant and casual, and you can even do it yourself. If you feel like you can't afford a store-bought tote bag, you can find so many online tutorials on how to make your own! Not only can it save you money, but you can also create the bag you want.
6. The Nude Bag
via bloglovin.com
The kind of bag that goes on everything. The nude color makes it perfect for every occasion and everything you wear. No matter if it is a small, medium, or oversize bag, a clutch, or a tote bag, it really is a must because it's both elegant and casual at the same time – we also have to admit that this nude bag proves why we really want it!
7. Cool Clutch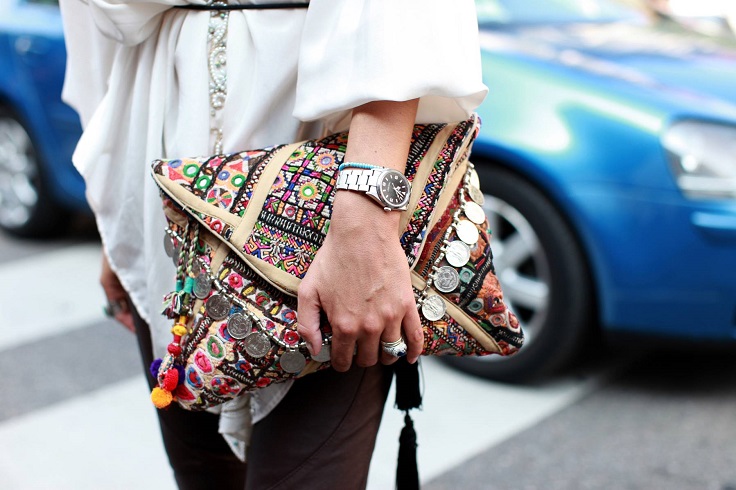 Ideal for nights out, the clutch bag can be really simple looking or something special. We say to always go for that special one. It allows us to be simply dressed but look amazing, thanks to the clutch being the perfect little detail. Just take a look at the street style from every fashion week – there is always someone with a cool clutch which proves that this bag never really goes out of style.
8. "Pop of Color" Bag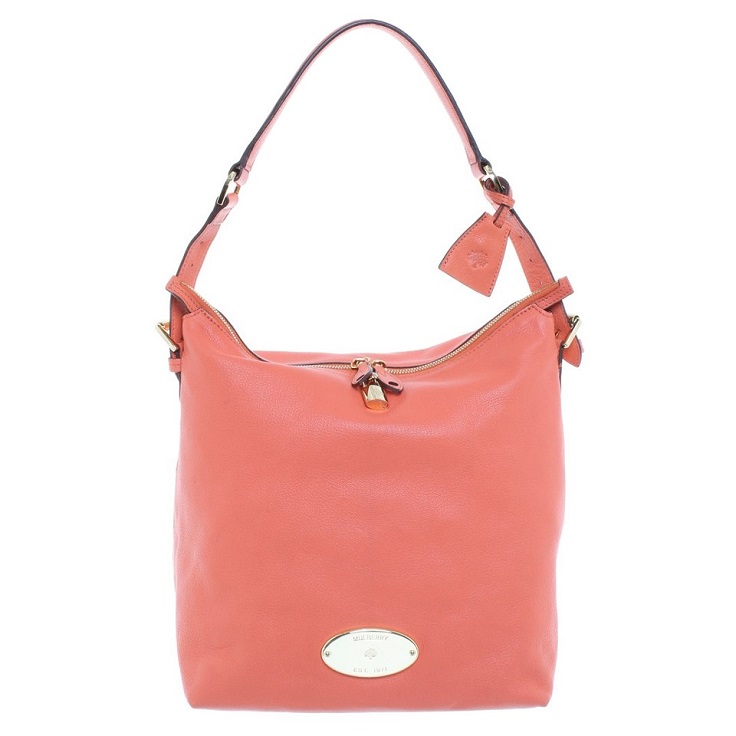 via rebelle.com
Many women choose bags in neutral colors to fit well with the rest of the wardrobe, but it's completely acceptable to have at least one bag with everything but neutral color as a bag lover. It can be neon yellow or coral red – the point is that in this case, it's the color that makes the bag so special. Take this amazing Mulberry bag for an example! It will upgrade your street style file for sure.
9. Animal Printed Bag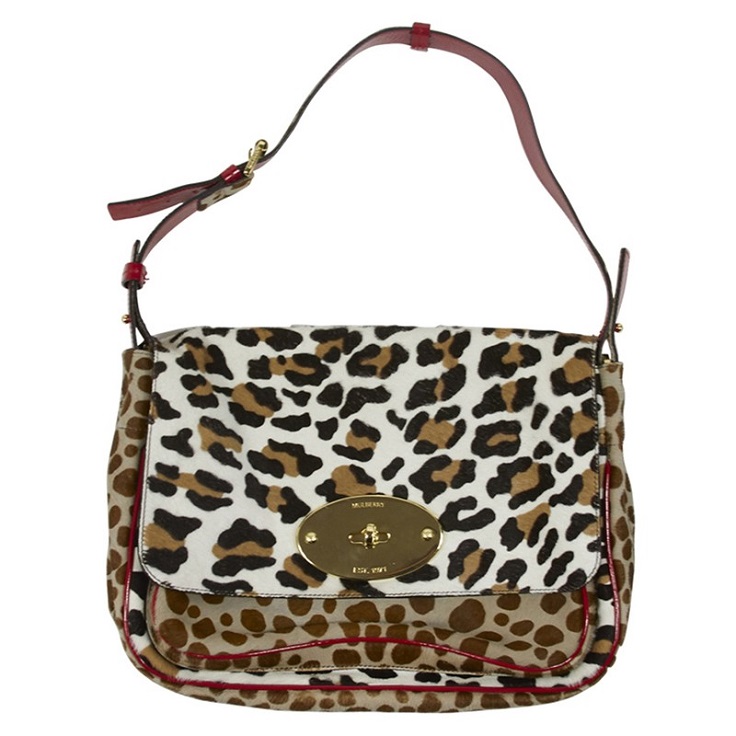 via rebelle.com
Animal print can be tricky sometimes – you have to careful and pick the right pieces because too much animal print won't look good. That's why it's a good idea to choose details with this print that will make you look like a street-style diva. This Mulberry bag is exactly what we mean and want to have right now in our wardrobe!
10. Vintage Bag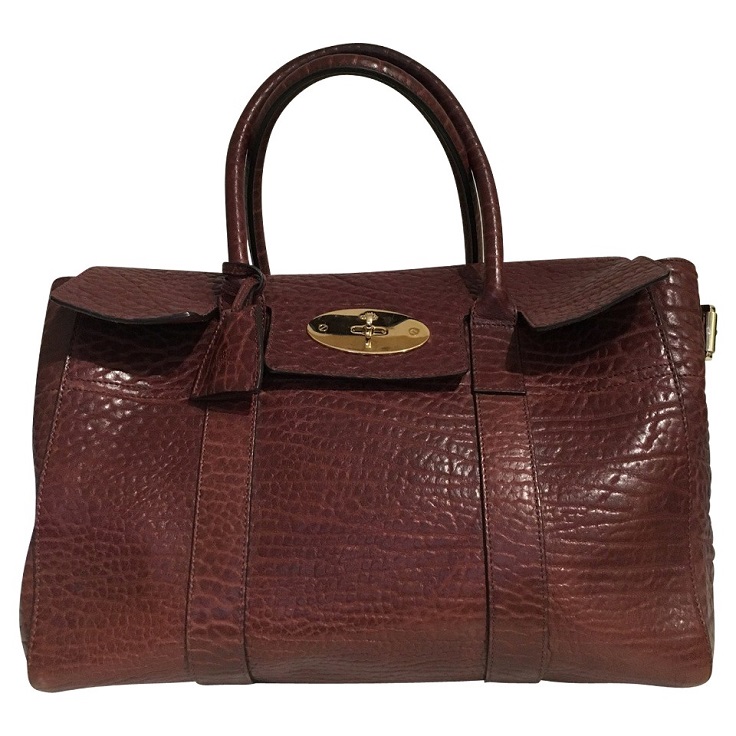 via rebelle.com
The vintage style is always present in different ways when it comes to fashion, and bags aren't an exception. There's something so charming about vintage bags – remember how they say that fashion keeps coming back, so it's good to have this bag in your collection. If you want to boost your inner vintage diva, definitely check out this bag!